The Tragic Death of Onyeka Okongwu's Brother Pushed Him to the NBA
Onyeka Okongwu is floating on cloud nine after the Atlanta Hawks chose him in the recent NBA draft. This doesn't mean everything was always sunshine and roses, however. Okongwu had to grow up fast after losing his brother to a freak skateboarding accident. However, from that tragedy came a new vigor that propelled the younger Okongwu brother to the NBA. 
Tragedy strikes Onyeka Okongwu's family
The sons of Nigerian immigrants, Onyeka and his brother Nnamdi were close as they grew up in America, details the Daily Bulletin. One of their most powerful bonds, however, was basketball. Both Onyeka and his older brother fell in love with the game at an early age. By the time Nnamdi was in high school, he was one of the most highly sought-after prospects in America.
Onyeka was just a middle-schooler when this story took a dark turn. One morning, he texted his brother and was surprised when he never texted back. Later, they discovered he experienced a severe head injury while riding a skateboard. He was on life support for three days before the family decided to remove it. Nnamdi died that day. 
The death was a tragedy for everyone involved. Nnamdi had been a big man on campus at the same high school where Lonzo Ball and his brothers first got their start, Chino Hills. By the time that Onyeka was old enough to play, he went to the same school and wore the same number, 21, to honor his fallen brother.
Facing tragedy with basketball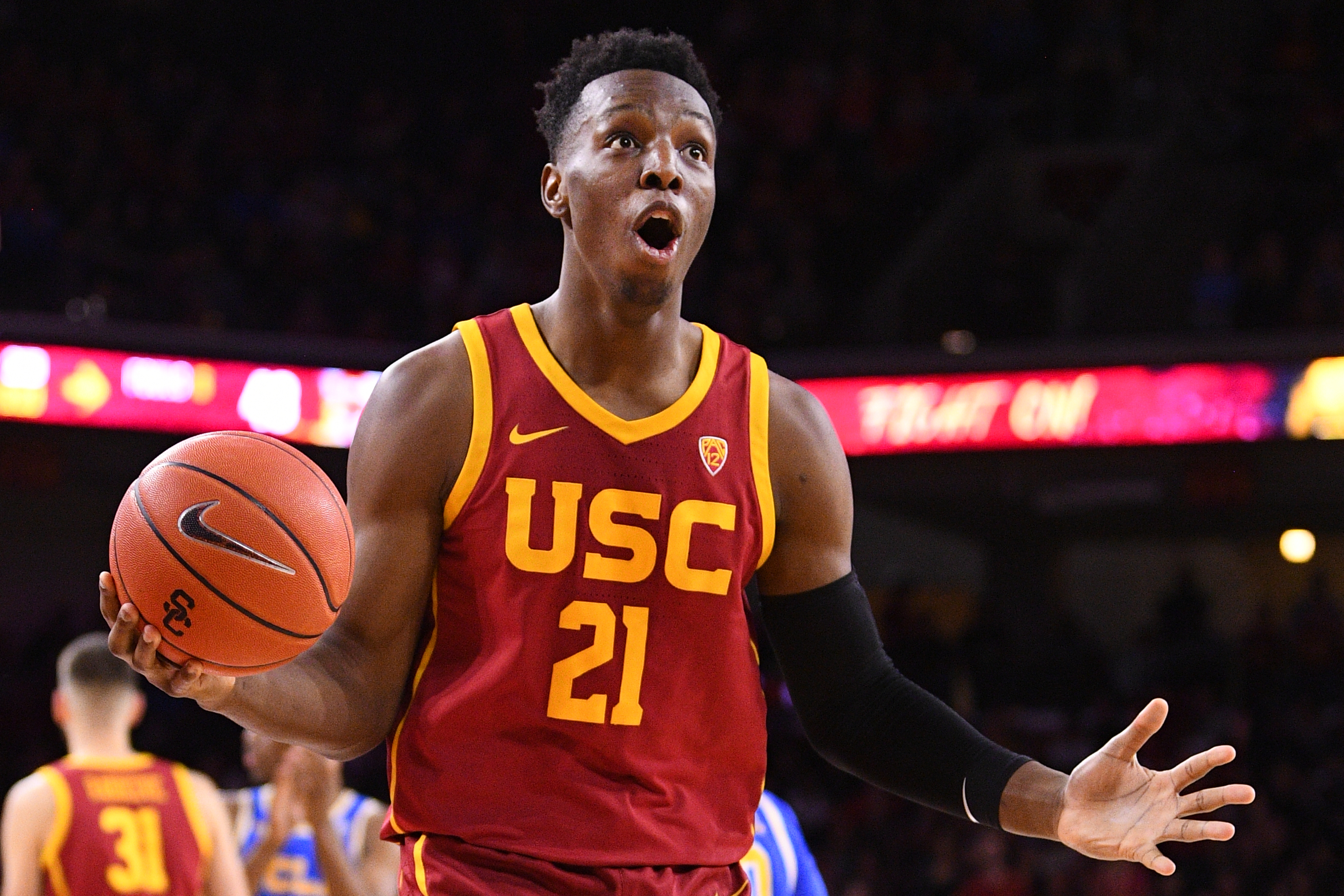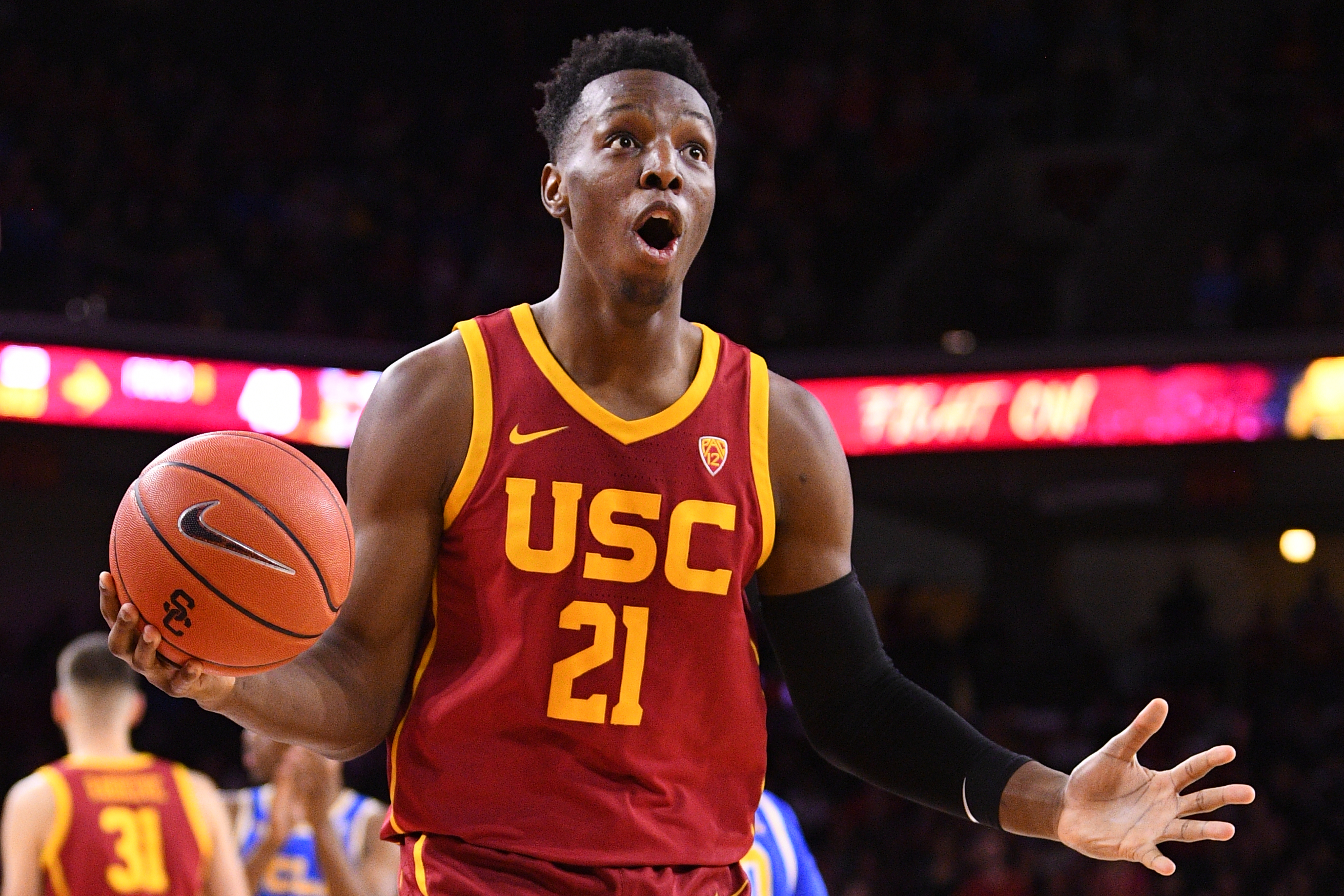 Coach Steve Baik has a special relationship with the Okongwu family, reports the Daily Bulletin. He coached Nnamdi before his death and remained with the school when his younger brother came months later. Knowing what kind of burden was floating over Onyeka; however, he let him know that he and everyone else on the team were in his corner and ready to do what needed to be done.
"Coach pulled me aside and told me, 'I know you lost a brother, but you've got 12 brothers here, and we're going to take care of you,'" Onyeka said of his coach. Baik spoke about how much it meant to coach Nnamdi's brother after getting to know him during their time together. This sparked a beautiful relationship that lasts until this day. Baik explained:
"[Nnamdi] used to tell me he had a brother that was going to be very good, probably better than him. You hear that about a lot of guys, and you never know, but I definitely saw the potential. A lot of guys that young and tall aren't that coordinated and haven't grown into their body, but you could already see the skills and coordination I had at that age."
In the NBA, Onyeka can further pay tribute to his brother on the biggest stage. 
Keeping Nnamdi's legacy alive
Ca makes no qualms about the role his brother's death played in his career. He spoke about the drive he gets paying tribute to his late brother when first entering Chino Hills. "I want to make him proud," Onyeka said after an afternoon practice. "That's why I work hard every single day. I want to do something great that he never had the chance to do."
He's done that and more. Onyeka had a successful year at USC and went sixth overall in the 2020 draft. Now with the Atlanta Hawks, he can work next to Trae Young, John Collins, and the rest of the Hawks as they try to look toward the future.
Whatever Onyeka's story entails, however, it will be his late brother's memory that drives him to another level. The story might be a tragedy, but Onyeka is making sure that his brother's legacy will never be forgotten no matter what he does.