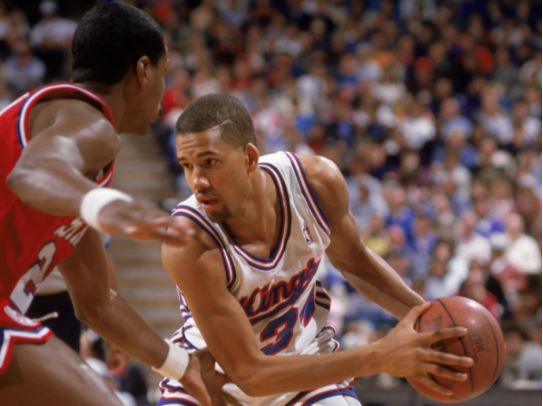 The Tragic Death of Sacramento Kings Swingman Ricky Berry
Ricky Berry, a promising player for the Sacramento Kings with loads of potential, took his own life after one season in the NBA.
What happened to Ricky Berry? There was a suicide note that wasn't overly specific. To mostly everyone, Berry seemed fine. He was just drafted by the Sacramento Kings and played his first year in the National Basketball Association. He seemed stressed, but not depressed. On Aug. 14, 1989, Berry took is own life and more than 30 years later, there are still some questions.
Ricky Berry's basketball career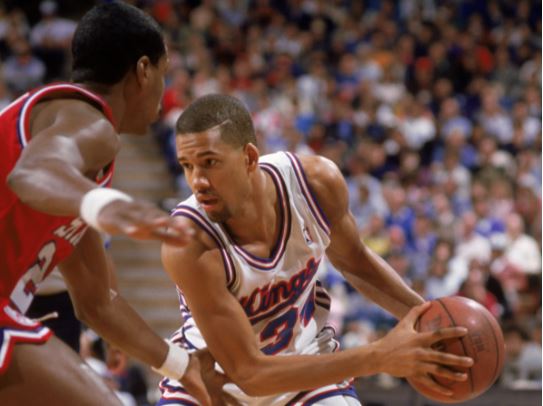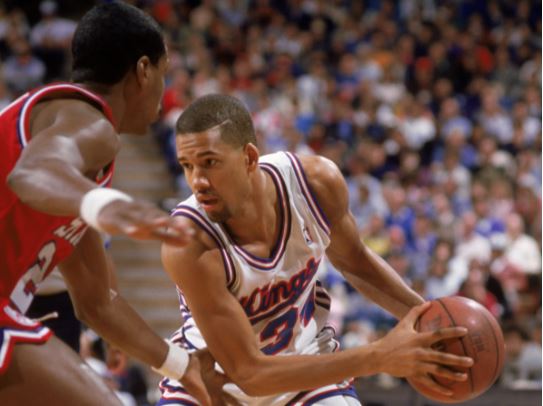 Ricky Berry was the son of Bill Berry, a former college basketball player and coach. Ricky Berry was a 6-foot-8 forward who went on to play college basketball at Oregon State. After his first season at Oregon State, Berry transferred to San Jose State where he played for his father.
After sitting out a year because of the transfer, Berry played three years at San Jose State. In his first season with San Jose State, Berry averaged 17.7 points and 4.9 rebounds per game. He steadily increased his performance over the next two seasons. In his junior year, he averaged 20.2 points per game. In his final season, Berry put up 24.2 points and 7.2 rebounds per contest.
Berry is one of just three players to have his jersey (No. 34) retired at the school. He went on to become a first-round pick of the Sacramento Kings in the 1988 NBA draft. He was selected 18th overall. Berry played 64 games in his rookie season, averaging 22 minutes and 11 points per game.
The suicide of Ricky Berry
According to The Associated Press, Ricky Berry had an argument with his wife on Aug. 14, 1989. The argument reportedly took place about an hour before Berry put a gun to his head and pulled the trigger. His suicide note reportedly stated his wife, Valerie, didn't love him and she was trying to take advantage of him.
Anything beyond that is pure speculation – even 30 years later. One year after the incident, former Phoenix Suns all-star point guard Kevin Johnson, a good friend of Berry's, hinted there had to be more than just marital issues. "I know his wife," Johnson said in the Los Angeles Times. "She's a very nice lady, and if they had some marital problems or a spat, it wouldn't be anything than any other husband and wife had. From what I saw, there was nothing extreme. It was just a good, normal marriage."
According to the LA Times, psychiatrists speculated Berry may have taken his life for more reasons other than marital problems. He had just purchased a new home, was going to be relied on more heavily by the Kings, and those pressures may have had an influence. "(Ricky) was the kind of guy who didn't say a whole lot," says Eric Saulny, a San Jose State assistant coach. "Maybe there was something inside of him that nobody knew. Obviously, there was."
Berry seemed to have it all
Many who knew Ricky Berry or those who just watched him play basketball saw his potential. He was talented and had come on strong in his rookie year with the Sacramento Kings. Berry averaged better than 18 points a game over the final six weeks of the season and played more than 35 minutes per game.
"He turned himself into this tremendous 3-point shooter," former Kings center Ed Pinckney told The Undefeated. "He was draining shots from all over the place. Late in his first year, he was finally figuring it out and feeling good about himself. He would always say, 'I am better than this.'"
Dave Bollwinkel, a former assistant at San Jose State, said Berry had all the makings of an NBA All-star. "He was 6-8, and if you guarded him with a shooting guard, we'd post you," Bollwinkel said. "If you guarded him with a small forward, we'd go outside with you. You were either damned if you did and damned if you didn't defensively."
Former Kings guard Kenny Smith put it simply. "He was Reggie Miller with a handle," he said.