The Tragic Death of Tom Coughlin's Brother Just a Year After a Super Bowl Win
Tom Coughlin, last with the Jacksonville Jaguars as an executive, is certainly one of the best coaches in New York Giants' history. Only Bill Parcells could also reasonably make this claim. Coughlin's helped the team win multiple championships.
Unfortunately, he faced one of the toughest tests of his career less than 12 months after his last Super Bowl victory with the team when he lost his younger brother. Let's look at Coughlin's career with the Giants and how he reacted to the tragic death of his brother. 
Tom Coughlin's coaching career with the Giants
RELATED: Why Saquon Barkley Can Be an MVP Without Doing Anything Special
When Coughlin took over as head coach of the Giants, he assumed control of a team in disarray. The once-proud franchise was in a tailspin. Coughlin, known as a tough coach, had a bumpy start with the Giants. He angered many of the veterans with his strict rules about being on time (a rule was that if you weren't five minutes early to a meeting, you were late). 
But then something funny happened during the 2007-08 season. The Giants won 10 games and were heading into the final week of the season having qualified for a playoff berth. Despite not improving their playoff seeding, Coughlin went for the win against a previously undefeated Patriots team. The Giants lost, but they'd get their revenge a few weeks later when they shocked the world (and the Pats) with a victory in Super Bowl XLII. 
Four years later, Coughlin guided the Giants back to the Super Bowl, again against the Patriots. He found a way to upset New England yet again. Coughlin had a few more unspectacular years in New York before being let go, but no one can take away his two championships. 
Coughlin's tragic loss post-Super Bowl
RELATED: The Youngest NFL Coach Is More Than 30 Years Younger Than the Oldest
Unfortunately for Coughlin, he and his family suffered an incalculable loss less than a year following his second Super Bowl victory. As Newsday reports, Coughlin's brother John passed away in September of 2013. 
John was a harness horse trainer at the Meadowlands and suffered a head injury following a fall. Sadly, his partner took him off life support less than a day after his injury. His brother Tom was present with him as he died. The Giants' coach declined to comment publicly, but did release a statement: 
"You drift back and forth between your family and your brother and even my wife [Judy] was very close to John and is close to all my sisters … Monday was a day in which the initial shock for me was at about five in the morning, going over to the hospital and seeing John and then listening to all the doctors and their options and then going back in the afternoon and having my sisters there.

We were all in there together … Then we went back Monday night to say goodbye."

Tom Coughlin on his brother's death
How Tom Coughlin soldiered on despite the loss of his brother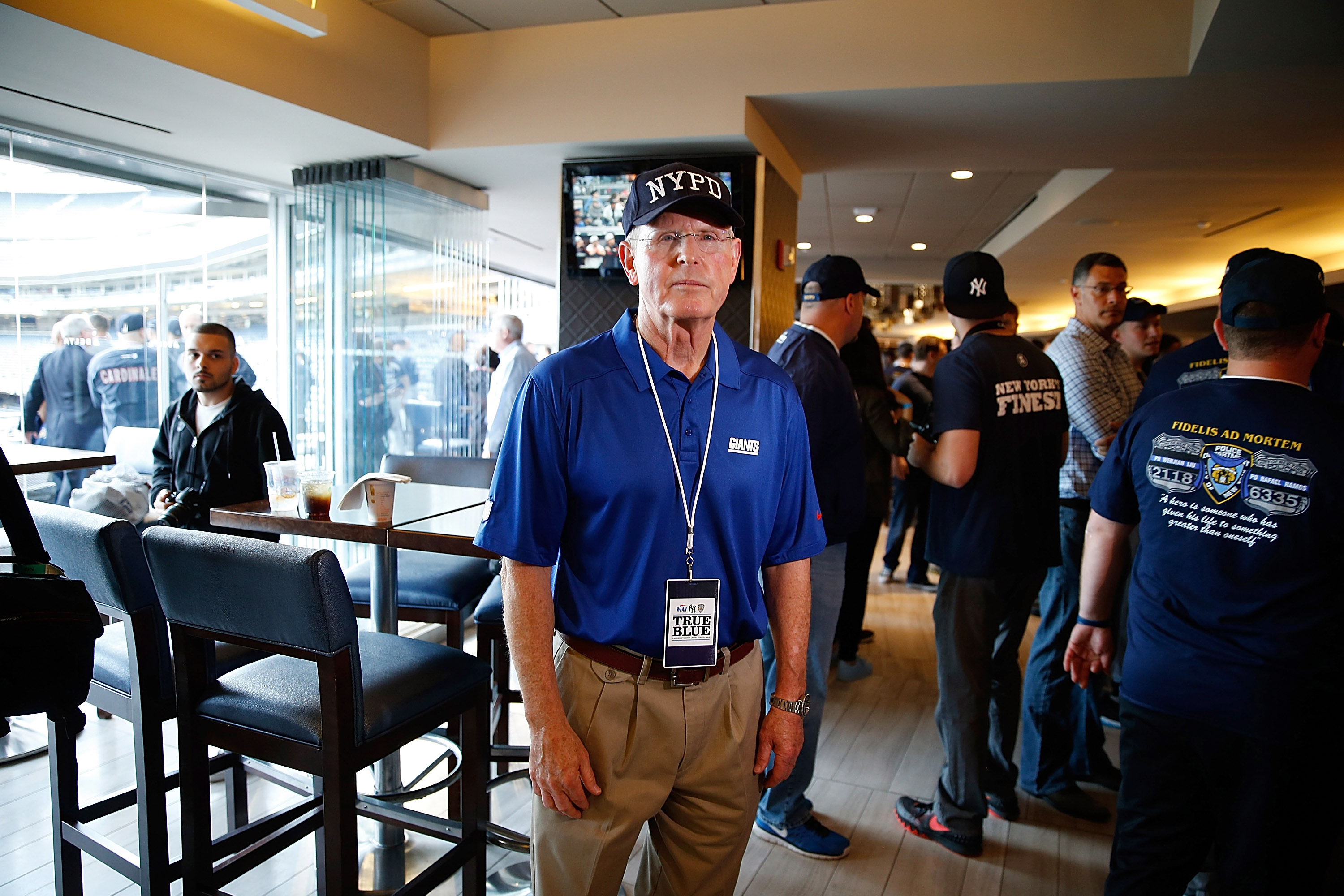 According to Perry Fewell, who was then the Giants' defensive coordinator, Coughlin tackled the loss the only way he knew how: by getting back to what he did best.
"It's just such a personal thing. There are really no words to say…There's nothing you can do when you lose someone close to you like that. I think getting back to what you love to do helps more than just words."
Coughlin was always known for his stoic presence on the Giants' sideline. This no doubt tested him unlike anything he ever faced in football. Knowing the competitor and man that Coughlin is, it's a certainty that getting back on the football field helped him both grieve while also honoring his brother's memory at the same time.