The Tragic Death of Zeke Upshaw Who Collapsed on the Court During a Game
Many basketball players have dreams of playing in the NBA. Everyone's path is different. Zeke Upshaw was a player who went undrafted and spent some time playing overseas. After playing overseas, he played in the NBA Development League for the Grand Rapids Drive, the Detroit Pistons affiliate.
He was that much closer to making it to the NBA, but that never happened because he tragically died at a young age.
Zeke Upshaw's remarkable improvement in college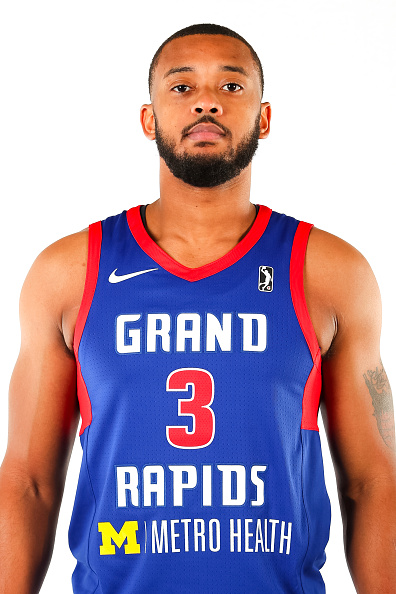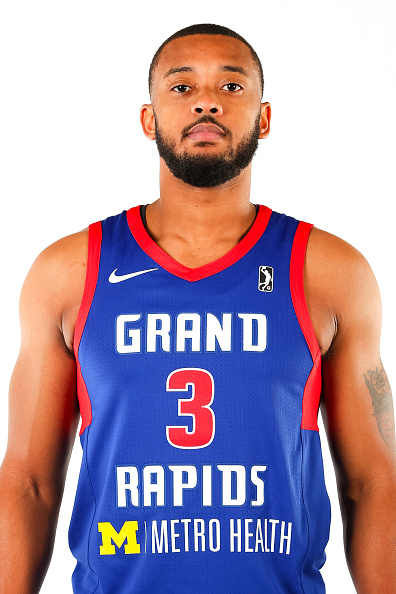 Upshaw was a native of Chicago, Illinois, and he attended Illinois State after he graduated from high school. He redshirted during his first year, and he played three years on the basketball team. Upshaw did not receive much playing time during his time at Illinois State. In the three years he played there, he only averaged 1.6 points while averaging 6.1 minutes per game.
Upshaw graduated from Illinois State and received his degree in apparel, merchandising, and design. He decided to transfer to Hofstra for his final season of NCAA eligibility. During his transfer process, Upshaw wanted to find a school where he would impact the team and have the opportunity to play overseas. 
In January of 2014, Upshaw scored 27 points in a game and tied a school record with seven 3-pointers in a win over UNC-Wilmington. During his lone season at Hofstra, he led the CAA in scoring, averaging 19.8 points per game and he made the second-team All-CAA team. He had a 17.3 points per game increase over his 2.5 average from 2012-13, which was the largest increase in Division I basketball.
Zeke Upshaw played overseas and in the NBA Development League
After his season at Hofstra, Upshaw declared for the 2014 NBA draft. He went undrafted and signed with Helios Suns of the Premier A Slovenian Basketball League in September 2014. He played in 30 games during the 2014-15 season and averaged 9.8 points and 3.2 rebounds per game. Upshaw continued his overseas journey when he signed with Basket Esch of Luxembourg's Total League for the 2015-16 season. 
He put up productive numbers with the team as he averaged 20.9 points, 7.6 rebounds, and 1.1 assists per game in 34 games. After spending some time overseas, Upshaw decided to enter the 2016 NBA Development League draft. The Grand Rapids Drive selected him in the fourth round of the draft. In his first season with the Drive, he played in 34 games, making 13 starts and averaged 6.5 points and three rebounds. Upshaw saw an improvement in his numbers. He averaged 8.5 points and 2.3 rebounds playing in 41 games.
The Detroit Pistons honored Upshaw after his tragic passing
During the 2017-18 season, the Drive were playing their final game of the regular season. Upshaw scored 11 points to help his team clinch a playoff spot. During the final minute of the game, Upshaw collapsed on the court, and the whole gym was in silence as everyone was worried about Upshaw's status. He was taken off the court on a stretcher. 
While he was in the ambulance, paramedics started to perform CPR seven minutes after he collapsed, and his heart did not start again until 40 minutes later at the hospital. Two days later, he died at the age of 26. After an autopsy, a medical examiner's preliminary determination was that Upshaw had a sudden cardiac arrest. It was later determined that he had cardiac abnormalities that his family did not know. 
On March 29, 2018, the Detroit Pistons gave Upshaw an honorary call-up for their game against the Washington Wizards. The Pistons and the NBA paid their respects to Upshaw and his family. It was a tragic and sudden loss for the Drive and the Pistons organization. According to an investigative report from ESPN, after Upshaw collapsed on the court, he did not receive any treatment for more than four minutes. 
ESPN also reported that nine months before Upshaw died he had fainted while working out. According to the same report, he was kept overnight in the hospital for observation following that episode and eventually cleared to return to all normal activities when he felt well enough to do so. In July of 2019, the NBA and Detroit Pistons settled a lawsuit with Upshaw's family.