The Tragic Deaths of Juan Dixon's Parents Hurt the Former NBA Player: 'I've Experienced a Lot'
Juan Dixon has experienced many ups and downs. He lost both parents at a young age. And he turned that tragedy into success when he led the University of Maryland Terrapins to a national championship in 2002. After that, the guard entered the NBA, married and divorced, and faced his own share of struggles. Throughout the hard times, Dixon found strength in himself and those around him. 
Juan Dixon's tragic childhood
On the court, Dixon was a high school basketball star in Baltimore, but off the court, his life was shattering. Both his parents, Juanita and Phil, were heroin addicts that died within 16 months of each other from AIDS-related illnesses. His older brother Phil, grandparents, and aunts and uncles cared for Dixon after their deaths. He later told ESPN that his brother Phil was his hero growing up, and he currently works as a cop in Baltimore City. 
Dixon struggles to discuss his parents and how their deaths affected him. "It made me stronger," he tells the Chicago Tribune. "I'm not going to say it didn't make me stronger. To get through something like that, you've got to be a strong individual. But I don't think about it that much. I wish I could have my parents here to see how far I've come, but unfortunately, they're not here."
A college legend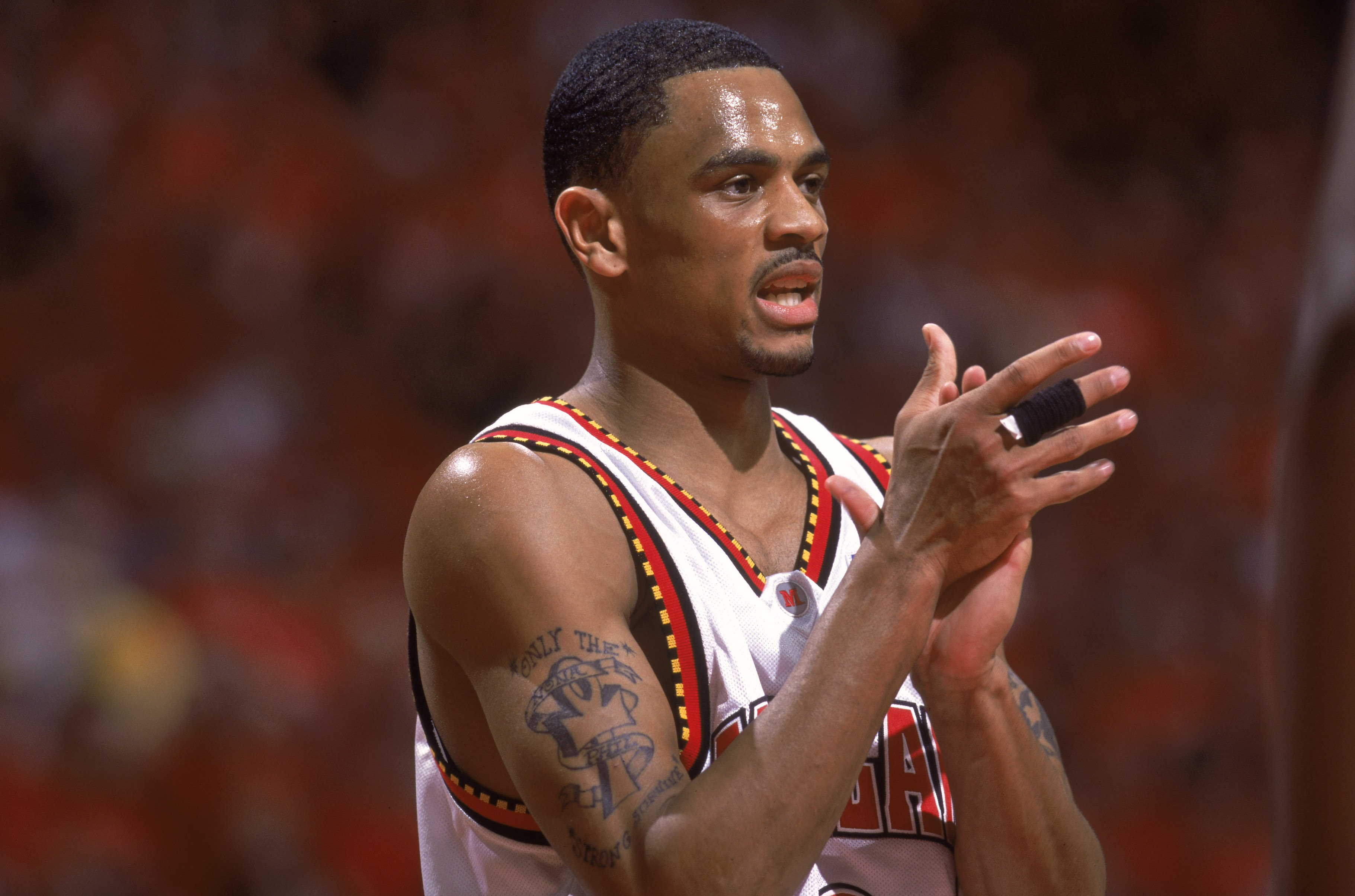 Dixon played at the University of Maryland, becoming one of its most well-known players. He passed Len Bias as the school's all-time leading scorer and led the team to their first-ever national championship. Dixon won the ACC Athlete of the Year and Men's Basketball Player of the Year. In 2002, the Washington Wizards chose him in the NBA draft.
But his NBA career was far from his legendary college one. Dixon only averaged 8.4 points per game, and during his seven-year career, he played with five different teams. After being waived from the Atlanta Hawks shortly before the start of the 2009 season, Dixon traveled overseas to play until a positive drug test sidelined him for a year. 
He returned to the States and in 2012 tried to make a comeback at the age of 34. He trained at his former alma mater, but a return to the NBA wasn't in the cards for Dixon. He kept up a good attitude telling Patch, "A lot has happened. Everybody wants to know what Juan Dixon is doing. Juan Dixon is learning how to become a man."   
Dixon, the family man
While his parent's deaths rocked his world, an exposed family secret blew it up. Dixon grew up believing his deceased father, Phil, was his biological father. He wasn't. His mother had a relationship with Bruce Flanigan, a high school basketball standout, during a separation from Phil, that Dixon didn't know about. In 2016, Flanigan and Dixon met, and a blood test confirmed their relationship as father and son.
Speaking to The Baltimore Sun, Dixon revealed he's happy to have a chance to get to know his father, "I'm not trying to make up for lost time. We're family, we're just trying to move forward. It's a great development. An amazing development."
Through all his tribulations has been his ex-wife, now fiance Robyn. The high school sweethearts married in 2005 and had two sons, Corey and Carter. Though they divorced in 2012, the pair remained close, and Dixon recently proposed again. Robyn Dixon is part of the cast of The Real Housewives of Potomac, a reality show that features Juan Dixon and his current coaching position at Coppin State.