The Tragic Reason Why Devonta Freeman Chose No. 24 for His NFL Jersey
Devonta Freeman didn't have an easy path to the NFL. Few athletes do, but for the former Falcons star running back, it was tougher than most. After his definitive 2016 season, including a blockbuster showing in a losing effort at Super Bowl LI, he once again finds himself in a position to prove his worth.
Now he's with the New York Giants, where he has plenty of room to prove himself on a team currently lacking an identity. It's a sense of adversity that Freeman is familiar with, going back to childhood. He has a chip on his shoulder, ready to take on any challenge, because he's been through the worst life can offer in many ways. In fact, the number on his back is a daily reminder of that very thing.
How Devonta Freeman filled Saquon Barkley's big shoes
For a time, Freeman was one of the best running backs in the NFL. As his productivity fell, his hunger for a big contract stayed strong. That belief in his ability to get back on top persisted even, as ESPN reports, when the Falcons released him with three years left on his deal.
That interruption meant little to Freeman. He was so convinced that he would return to his former glory on a new team, that he turned down a relatively lucrative contract with the Seattle Seahawks. Amid threats to sit out 2020 altogether, Freeman's agent dropped him. In a relatively short span, Freeman went from hot commodity to unwanted.
The Giants stepped in, a team in need, and Freeman relented. It wasn't what he hoped for, but it was the best deal left on the table. Playing behind someone like Saquon Barkley, after all, couldn't be taken as much of an insult. Barkley's shocking injury changed that trajectory. Now it's Freeman in the hotseat, getting the opportunity to prove who he is.
Freeman's upbringing in Miami projects changed his worldview for the better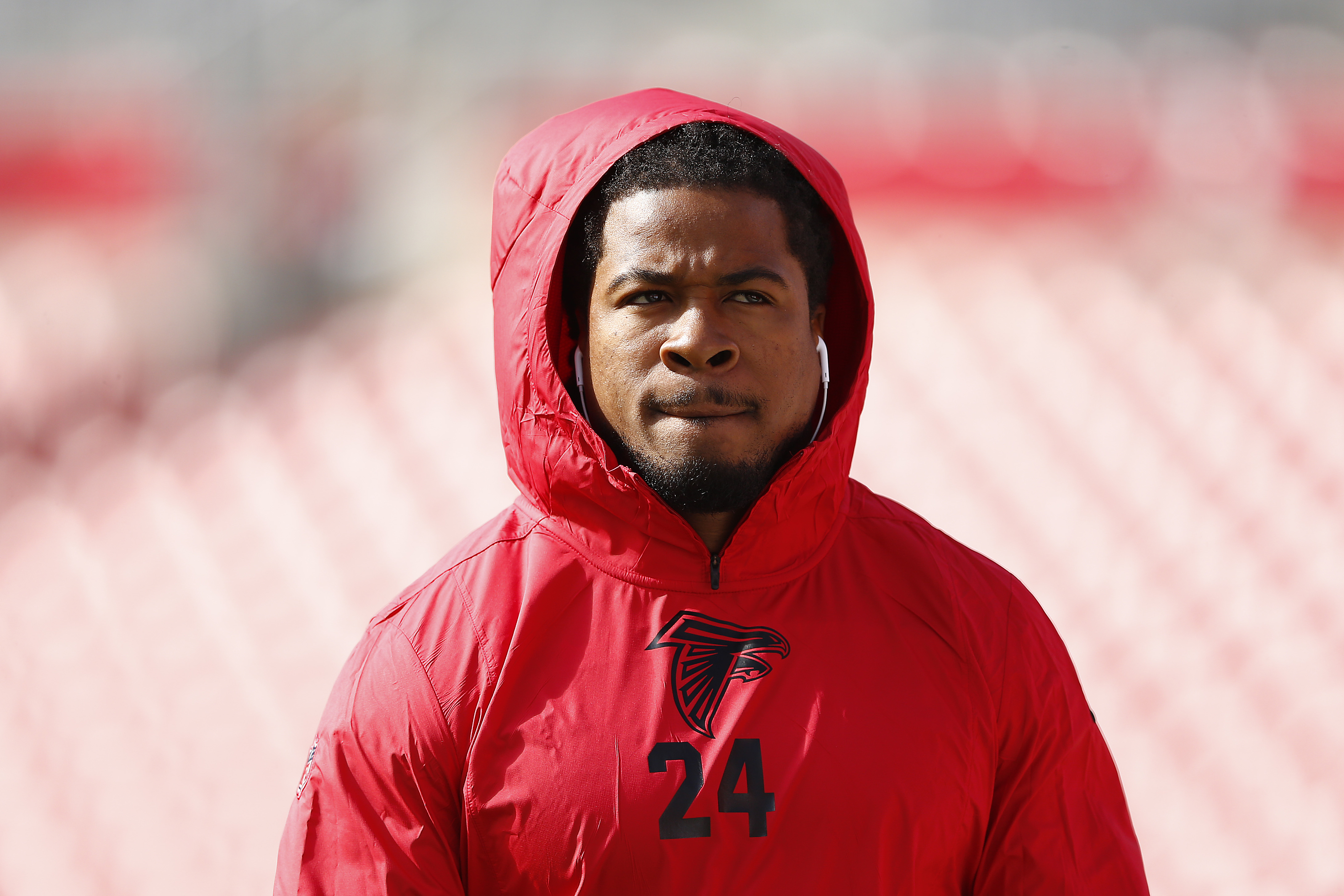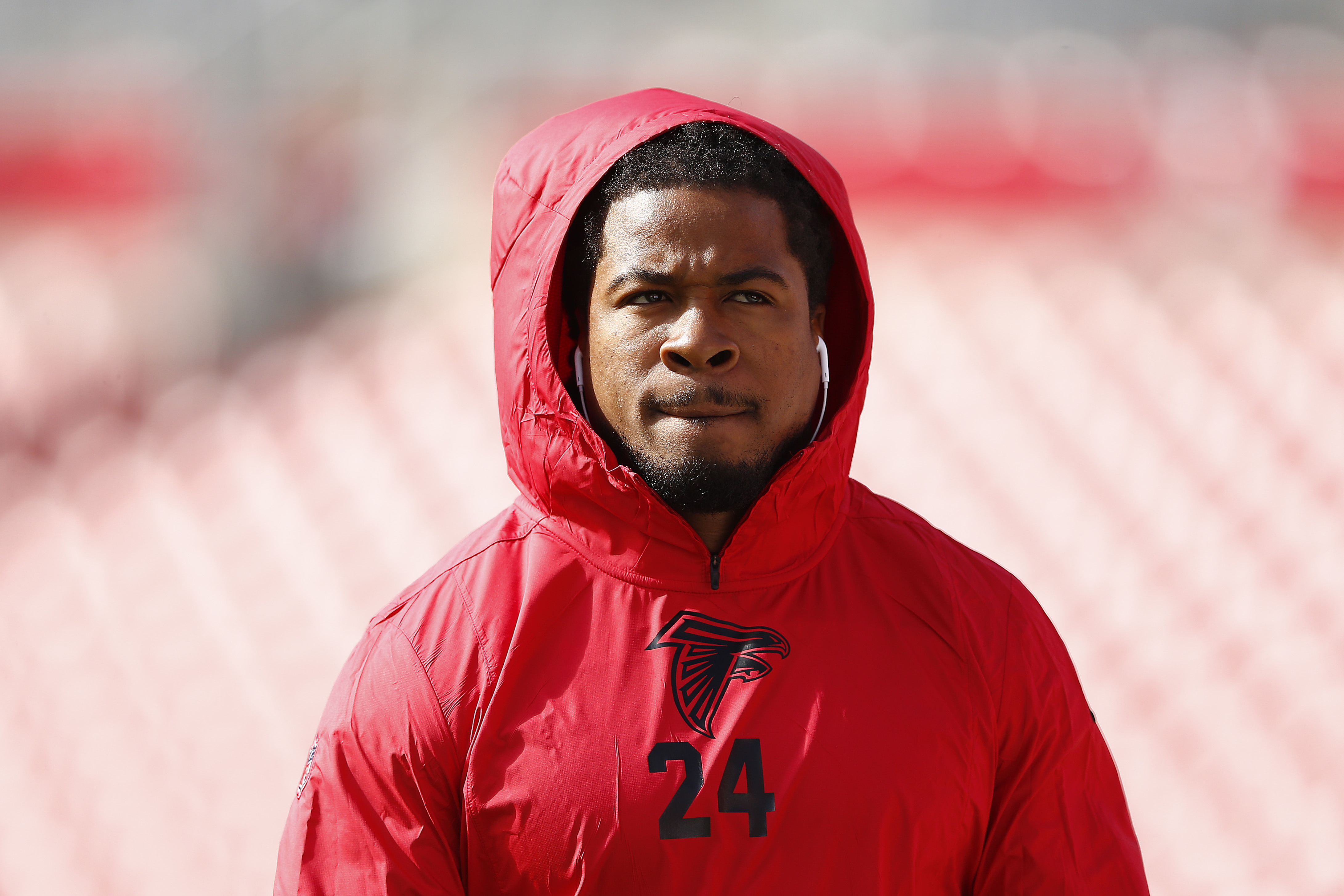 Freeman's unwavering belief in his ability to overcome didn't materialize out of anywhere. He overcame adversity, stemming from poverty, well before the NFL became a part of his life. The Miami Herald's report on his Miami upbringing first showed the world just how much he went through to become the man he is today.
At just 13, he had to get to work. While football was his chosen path in life, money was short, so he found employment with a local funeral home. It was a difficult job, given the tight-knit, but high crime community. He often saw the corpses of people he knew. But he kept at it, knowing that the only path to a better life was to push hard for it.
Many of the bodies he saw were around his age. It served as a reminder that shortcuts were not possible without risking harm to himself and his family. Between school, football, and his grisly job, he came out the other side with a scholarship offer from Florida State.
The tragic story that led Freeman to pick number 24
Many of Freeman's most potent lessons came from seeing what happened to other families. Sadly, as is too often the case in areas riddled with concentrated poverty, death came close to his own family. A mid-career number change for Freeman actually references this dark chapter of his life.
As ESPN reports, Freeman's aunt passed away from a sudden, unexpected heart attack at just 24 years old. It's a tale far more common among those who lack access to proper healthcare. After years of trying, both with the Seminoles in college and the Falcons in the NFL, he was finally able to change his number to something meaningful in 2014. It was 24, the age of his aunt when she passed.