The Tragic Reason Why George Foreman Refused to Attend Joe Frazier's Funeral
George Foreman and Joe Frazier were contemporaries in boxing, with both fighters fighting in their primes in the 1960s and 1970s. They faced each other in the ring twice, but they weren't really rivals otherwise. The two grew to be friends throughout their careers. Their bond continued past their retirements until Frazier's 2011 death. Although they were close, Foreman refused to attend Frazier's funeral, and the reason is a sad one.
Joe Frazier's historic boxing career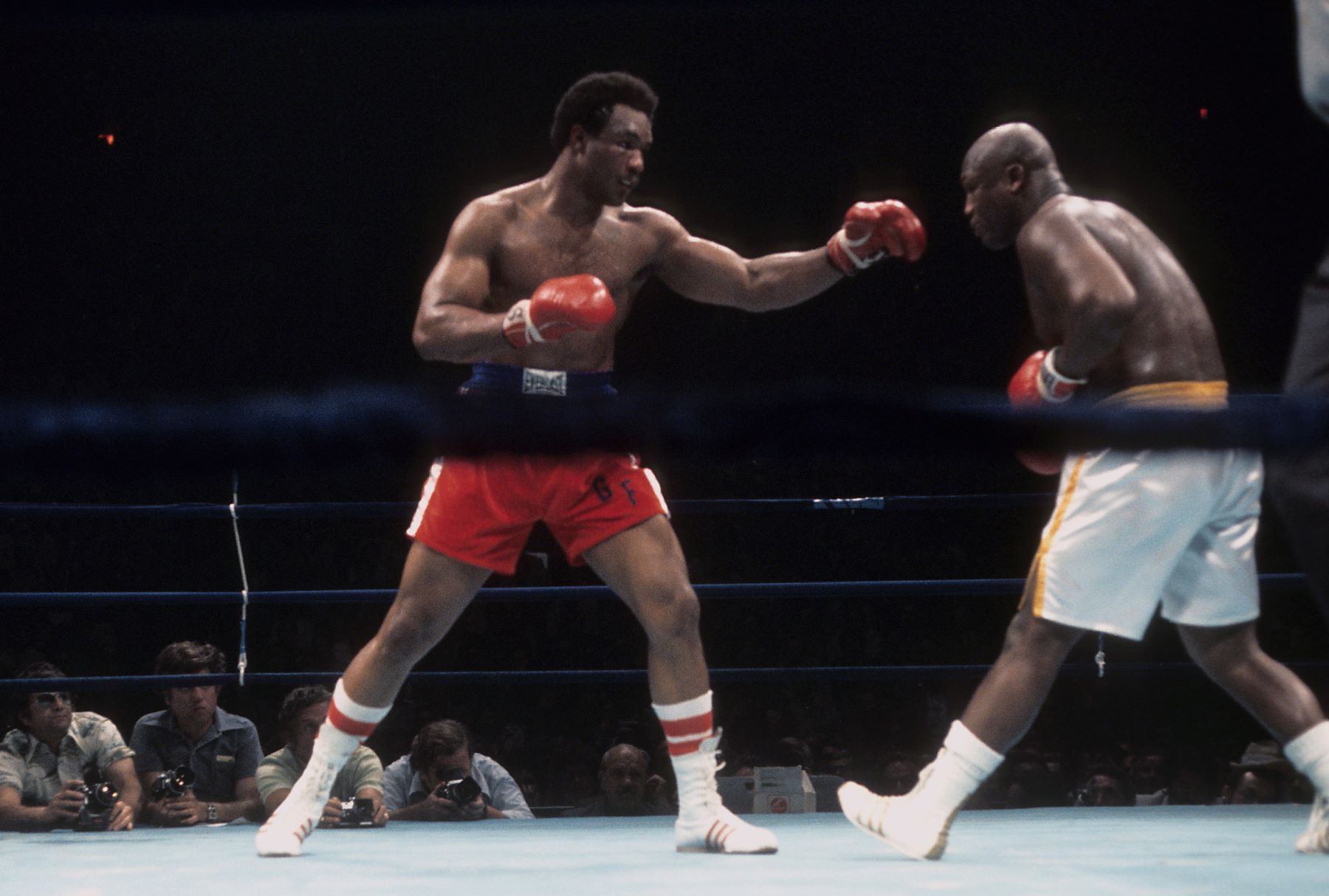 Joe Frazier had a successful amateur career, winning the Golden Gloves heavyweight championship three straight years beginning in 1962. He won the gold medal in the heavyweight division at the 1964 Summer Olympics in Tokyo, Japan, America's only boxing gold at those games. He turned pro the following year, winning his debut fight by first-round TKO. He would start his career 29-0, with one of those wins a unanimous decision over Muhammad Ali in 1971.
Frazier's first loss came in 1973 when Foreman beat him by second-round TKO, according to BoxRec. That loss put Frazier at 29-1, and he went 3-3-1 in his final seven fights after that loss. Two of those last three losses came against Ali, and Frazier's final loss of his career was another TKO defeat at the hands of Foreman in 1976. This ended up being Frazier's last fight for five years. He came back for one more match in 1981, which ended in a draw against Floyd Cummings.
The Frazier-Ali trilogy was among his most famous fights in boxing. Frazier's victory at Madison Square Garden was coined the "Fight of the Century." Their third match was the famed "Thrilla in Manila." Those fights with the man known as "The Greatest" helped vault Frazier toward the top of the sport.
The retirement and death of Joe Frazier
Joe Frazier announced his retirement shortly after his second fight with Foreman, according to Biography. He attempted a comeback in 1981 that lasted just one fight. After that, Frazier helped train his son and daughter in boxing.
He served as a referee for an NWA world heavyweight championship match between Ric Flair and Dusty Rhodes at Starrcade in 1984. Then, in 1986, the boxer served as a cornerman for Mr. T in his match against Roddy Piper at WrestleMania 2. Years later, Frazier released his autobiography in 1996.
Later in life, Frazier owned a Philadelphia boxing gym and continued to train fighters. He was diagnosed with liver cancer late in Sept. 2011 and was put into hospice care within a few months. Frazier died on Nov. 7, 2011, at 67 years old.
George Foreman didn't attend Frazier's funeral
The Christian Science Monitor tells us many notable names from boxing and beyond who attended Joe Frazier's funeral. The Rev. Jesse Jackson presided over the service, which was attended by the likes of Muhammad Ali, Larry Holmes, and Don King; Mike Tyson, Donald Trump, and Mickey Rourke all sent prerecorded condolence messages.
Notably absent was George Foreman. ESPN reported that although Foreman was a "dear friend" of Frazier's and would've liked to go, he decided not to attend the funeral because "he would not be able to handle it."
Foreman's explanation for not attending the service was, in his words, "I loved this one," referring to his two-time opponent. Foreman, the last surviving star from that boxing era, had so much respect for Frazier. He stated that Frazier was the only opponent he was ever afraid of. Foreman's praise continued by calling Frazier "a machine, a giant killer."