The Tragic Story of Former Dodgers Playoff Hero Andrew Toles Just Got Worse
Andrew Toles impressed with his bat and his glove during the Los Angeles Dodgers' playoff run in 2016.
Nearly four years later, Toles' tragic baseball life just took a turn for the worse. The Dodgers outfielder, who hasn't played in the majors since 2018, just went viral for the wrong reasons.
Andrew Toles had a notable stint with the Dodgers
A 5-foot-9, 192-pound outfielder from Georgia, Andrew Toles resembled a walk-on wide receiver more than he did a well-hitting prospect.
A third-round pick of the Tampa Bay Rays in 2012, Toles signed with the Dodgers before the 2016 season. A few months later, the 24-year-old made his MLB debut and played a key role down the stretch.
Toles hit .314 with three home runs, 16 RBIs, and nine doubles in 48 games. Toles reached base at a .365 clip and helped the Dodgers to another NL West Division title.
Less than a year after the Rays released him for disciplinary reasons, Toles hit .364 that postseason with two doubles and two RBIs, all of which came in the team's NLCS loss to the Chicago Cubs.
Toles opened the 2017 season as the Dodgers' leadoff hitter and starting left fielder. He hit .314 with five home runs and 15 RBIs before a torn ACL in his right knee ended his season in early-May.
Toles hit .223 in 17 games with the Dodgers in 2018 and spent most of that year in Triple-A Oklahoma City.
Toles is no stranger to off-field issues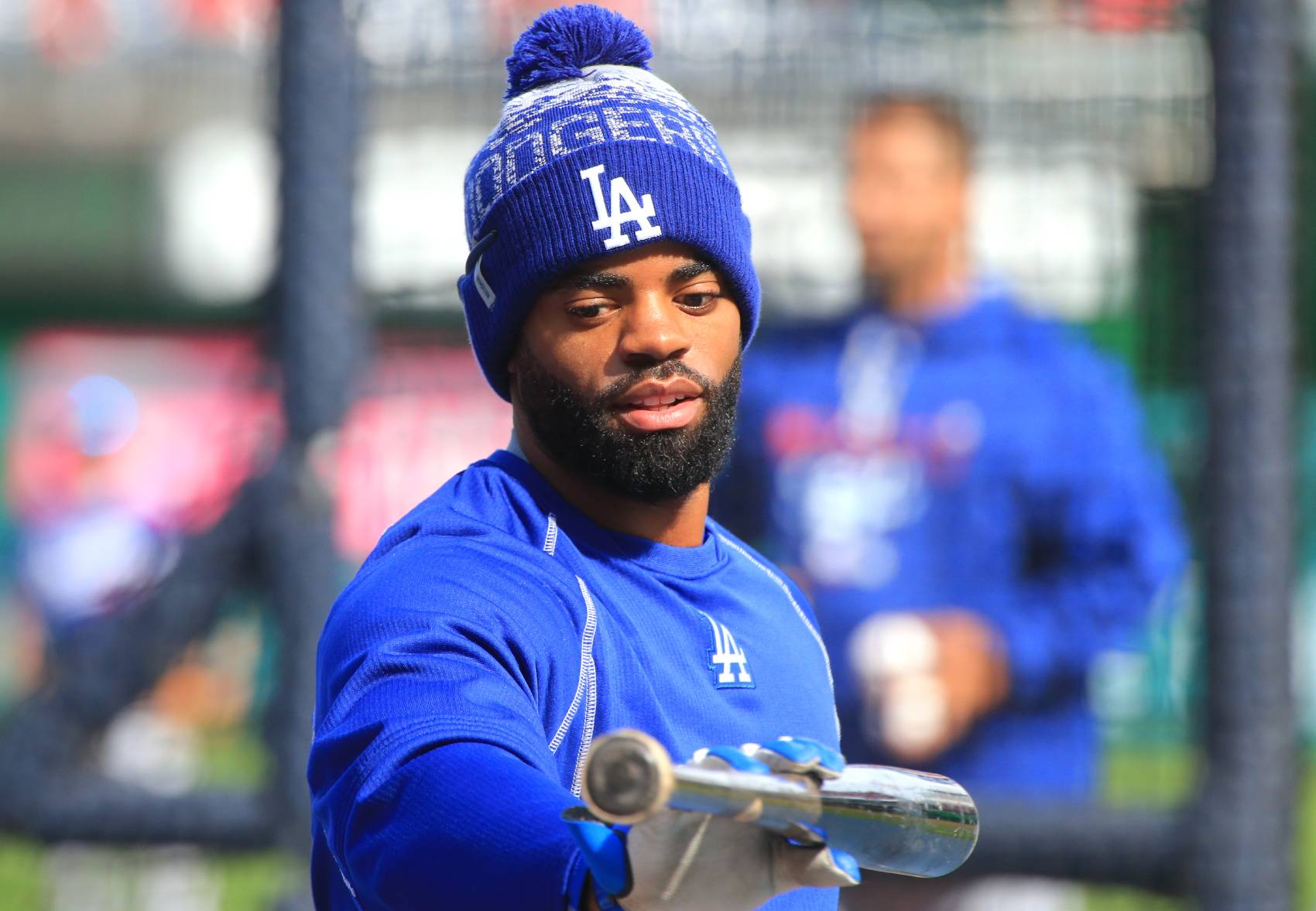 Officially, Andrew Toles is still a member of the Los Angeles Dodgers organization. He sat out the 2019 season for personal reasons and didn't report for spring training this year.
Toles is currently on the Dodgers' restricted list.
Toles has had a rough baseball life beyond the stats. He was named to the SEC All-Freshman team at Tennessee in 2011, but the team dismissed him for unknown reasons.
Toles enrolled at Chipola College, a junior college baseball powerhouse, in 2012. The program suspended him for breaking team rules, although the Rays still invested a third-round pick on him that spring.
Although Toles impressed in two seasons with the Rays' minor league teams, he couldn't get out of his way. Toles' Class A-Advanced manager, Jared Sandberg, removed him from a game in 2014 when Toles didn't hustle, according to SunCoast Sports.
Andrew Toles' post-baseball life just got far worse
The emergence of Cody Bellinger and the offseason arrival of Mookie Betts made it easy to forget about the impact Andrew Toles had in the Los Angeles Dodgers' outfield.
Florida police recently arrested Toles, 28, for trespassing at the Key West International Airport in Key West, Fla.
According to the Miami Herald, Toles had only a black book bag and told police his address was "the streets of Key West." Police said they offered Toles — who they found sleeping behind the airport — numerous chances to leave the area.
Toles remained at the Stock Island Detention Center in Key West on $500 bond as of June 27, 2020, according to the Herald.
The Dodgers had not commented on Toles' status at the time of publication.