The Twins' Offense is Primed to Dominate Once Again in 2020
As spring training begins to ramp up, the attention of baseball fans everywhere turns to which team will be the team to beat this upcoming season. The American League has its fair share of contenders and compelling stories. The New York Yankees are poised to compete for the ultimate prize while the Houston Astros rebound from a disastrous offseason that exposed their sign-stealing scheme.
One team not getting as much attention as either is the Minnesota Twins. But should they be? The Twins' offense may have been better than you thought they were last year, and they're in prime position to dominate yet again in 2020.

The Twins power-packed 2019 season
The Twins had a great year in 2019, finishing 101-61. That was good for first place in the AL Central. The biggest reason for their success was their offense. The Twins finished with 307 home runs on the season, an MLB record. Except for center fielder Brian Buxton, who finished with 10 home runs, all the Twins' everyday position players had at least 20.

Take a look at how many home runs the rest of Minnesota's 2019 lineup had:
Nelson Cruz — 41
Max Kepler — 36
Miguel Sano — 34
Eddie Rosario — 32
Mitch Garver — 31
C.J. Cron — 25
Jonathan Schoop — 23
Jorge Polanco — 22
Utility player Marwin Gonzalez chipped in 15 home runs.

Despite the Twins' fantastic offensive regular season, they sputtered in the playoffs. They were swept — yet again — by the New York Yankees in the AL Divisional Series. They're still the favorites in their division in 2020 — and they may have gotten even stronger than last year with one shrewd maneuver.

How Minnesota's great lineup got even better
After a stellar 2019, the Twins didn't stand pat. They got demonstrably stronger by adding free-agent third baseman Josh Donaldson. Donaldson hit 37 home runs last season and brings a proven track record of offensive production. The 2015 American League Most Valuable Player Award winner has 219 career home runs. He's hit over 30 home runs five times.
Donaldson also helps improve the team on the defensive side of the ball. Donaldson's a slick-fielding third baseman. That allows the team to play Donaldson at third while moving last season's third baseman, Miguel Sano. Sano, who's not as good defensively as Donaldson, will split time between first base and designated hitter.

Donaldson's impact on the Twins' lineup can't be overstated. A lineup without a weakness just got even stronger. They may homer even more in 2020, setting another record. But how do they compare to the rest of the league?

How the Twins' offense stacks up to the rest of MLB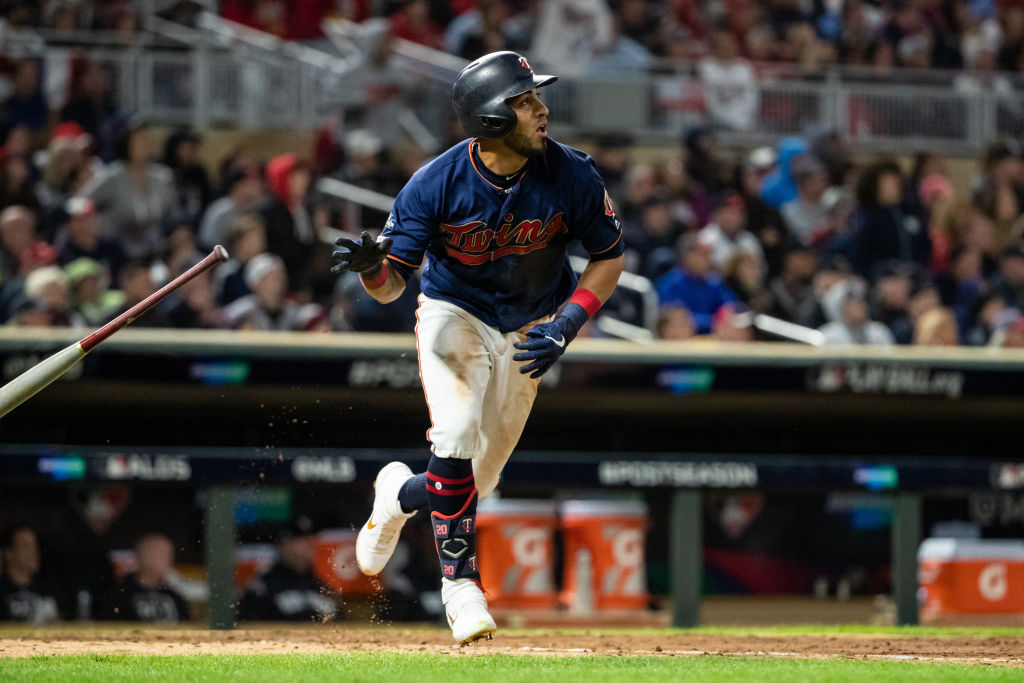 MLB.com performed an analysis of all the teams' lineups to determine which one was the deepest. They based their analysis of 2020 projections. They found that the Twins have the deepest lineup in 2020. The Twins are projected to have 10 above-average hitters in 2020.

Based on their analysis, only two other teams have had as many above-average hitters in history: the 1983 Yankees (which featured Don Mattingly, Dave Winfield, and Don Baylor), and the 2009 Angels (featuring Vlad Guerrero, Torii Hunter, Mike Napoli, and Bobby Abreu).

Right now, as constructed and based on projections, no team can compete with the Twins lineup. Now, injuries happen, and projections aren't written in stone. But adding Donaldson to an already potent lineup can only help. There may be some regression — Cruz is 40 and likely to backslide at least a bit — but Twins fans can expect plenty of offensive firepower this season.