The UFC Declined to Comment Over Conor McGregor's $2 Million Lawsuit
Conor McGregor is undoubtedly the biggest star in the UFC right now, but he is by no means an angel. In fact, he's gotten himself embroiled in his fair share of crimes and controversies in the past. Here's a look at the $2 million lawsuit against Conor McGregor that the UFC has declined to comment on.
A short recap of Conor McGregor's legal history
McGregor joined the UFC in 2013, and he practically became the face of the UFC by 2015. He was making millions fighting, and it seemed like he'd just keep getting richer and richer. But like many athletes who got rich very quickly, McGregor ran into some legal issues pretty quickly as well.
One of the more major incidents happened in 2018, just a few days before UFC 223. McGregor, who had been feuding with Khabib Nurmagomedov, decided to fly over to New York with his team and attack a bus carrying Nurmagomedov and other UFC fighters and their teams. McGregor was arrested and charged for the crimes, but he was only given a slap on the wrist.
His next major incident happened in 2019, when he punched an old man in the head because the man had rejected drinking a shot of McGregor's whiskey.
This incident happened in a bar and it was caught on video, and the Irish police eventually gave him a slap on the wrist as well. These weren't the only incidences of McGregor behaving badly, but they were some of the most publicized.
An overview of this current $2 million lawsuit against Conor McGregor
RELATED: Conor McGregor Failed to Address His Biggest Weakness, Costing Him UFC 257 Against Dustin Poirier
Like the New York Times reported, this lawsuit is related to an accusation that was made against McGregor back in 2019. An Irish woman had accused McGregor of raping her in late 2018, and she reported this to the Irish police. The police investigated this alleged crime for over a year, and the police had also arrested and questioned McGregor during this investigation.
However, the police recently declined to pursue criminal charges against him, according to the New York Times. As a result, the woman filed a civil lawsuit against McGregor, and she hopes to be rewarded for damages that she claims to have suffered.
She's asking the court to award her anywhere between $1.79 million to $2.13 million, since she's been suffering from a lot of issues as a result of this alleged assault.
Nobody wants to comment however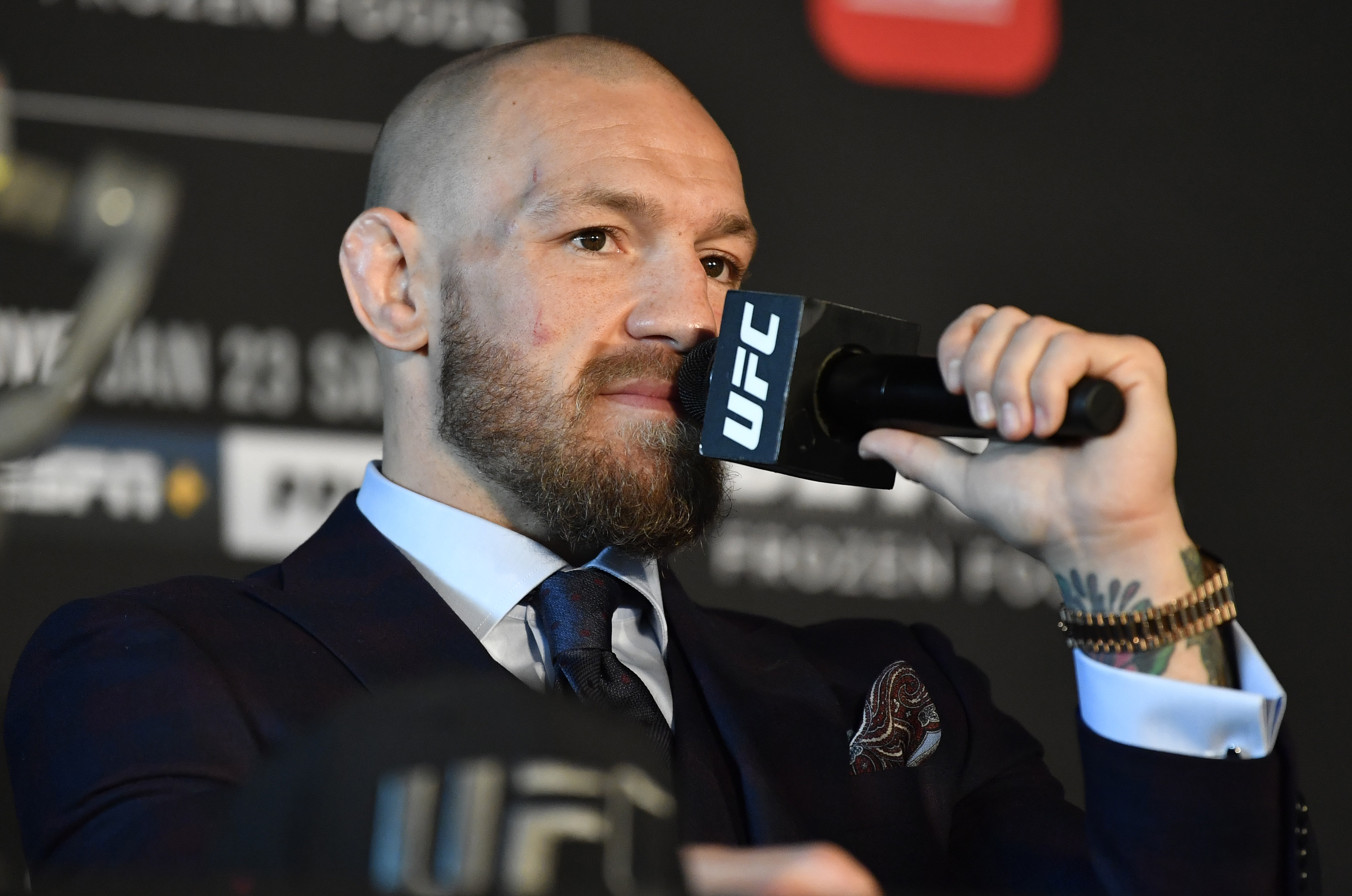 Since this is such a serious matter though, the New York Times said that many people declined to comment on this case, including the UFC.
One person that did comment was Conor McGregor's lawyer, who said that the woman's allegations had been "categorically rejected," and as such, McGregor is confident that he'll win this lawsuit.
Additionally, due to stricter laws, the Irish media have been more coy with this case, and news outlets have been forced to refer to McGregor as simply an "Irish sports star" rather than by name. That said, it's pretty clear that if McGregor loses this civil lawsuit, then his reputation will be in deep trouble. McGregor is such a rich man that $2 million is a drop in the bucket, but if these allegations are ruled to be true, then McGregor will lose a lot of fans.
Like the New York Times wrote, civil lawsuits in Ireland have a different standard of proof than criminal cases have, so even though the police declined to charge McGregor, the woman may have enough evidence to win her case.
McGregor recently fought and lost to Dustin Poirier at UFC 257, and he made tens of millions from that fight. As such, if the woman's allegations are true, then the Irish court may award her more than she asked for.
But of course, these are allegations, and the case hasn't gone to trial just yet.