The Violent Reason Why Timberwolves Guard Malik Beasley Was Arrested
For the most part, NBA players are a peaceful bunch, content to vent their aggressive instincts within the confines of the game. Yet on occasion, those feelings spill over into the real world. Things like domestic violence, substance abuse, and gun possession charges affect a range of players, from Jason Kidd to Gilbert Arenas to DeAndre Liggins.
A more recent addition to the list is talented young Minnesota Timberwolves guard Malik Beasley. Beasley was arrested for drug possession and threats of violence after an incident at his Minnesota home. Let's look at Beasley's time in the NBA, his recent run-in with the law, and what will happen to him moving forward.
Beasley's NBA career so far
The Denver Nuggets selected Beasley with the 19th pick of the 2016 NBA Draft. The 6-foot-4 shooting guard was considered an intriguing wild card. He possessed considerable talent but had an injury history that scared some teams off. Beasley saw only limited playing time in his first two seasons, posting modest numbers off the bench.
He had something of a breakout in his third season, tallying 11.3 points, 2.5 rebounds, and 1.2 assists per game, while shooting over 40% from the three-point line. Those numbers dipped somewhat the following year, and midway through the season the Nuggets ended up trading Beasley to the Timberwolves as part of a massive four-team trade.
Beasley was given the starting position for the last 14 games of the Timberwolves' season. In that time, he proved himself more than capable of putting up solid numbers. He averaged 20.7 points, 5.1 rebounds, and 1.9 assists per game, while shooting a stellar 42.6% from three-point range. Beasley also showed an improved ability to drive to the basket, making his offensive game even more lethal.
The violent reason for Beasley's arrest
The inciting event in Beasley's arrest was an incident that happened outside of his home. A family visiting the area during a Parade of Homes tour stopped their SUV outside of Beasley's home. He came outside brandishing an assault rifle and yelling at them to get off his property, details CBS Sports.
When police arrived at Beasley's home a short time later, they detected an "overwhelming odor of marijuana." Upon further inspection, they found in excess of 1.75 pounds of marijuana throughout Beasley's home. Both Beasley and his girlfriend were arrested on felony drug charges.
Beasley was also charged with "receiving and concealing stolen property." That charge apparently stemmed from the discovery of a semiautomatic shotgun in Beasley's home. That shotgun had previously been reported as stolen in Denver, Colorado, Beasley's former NBA home.  
How Malik Beasley and the Timberwolves move forward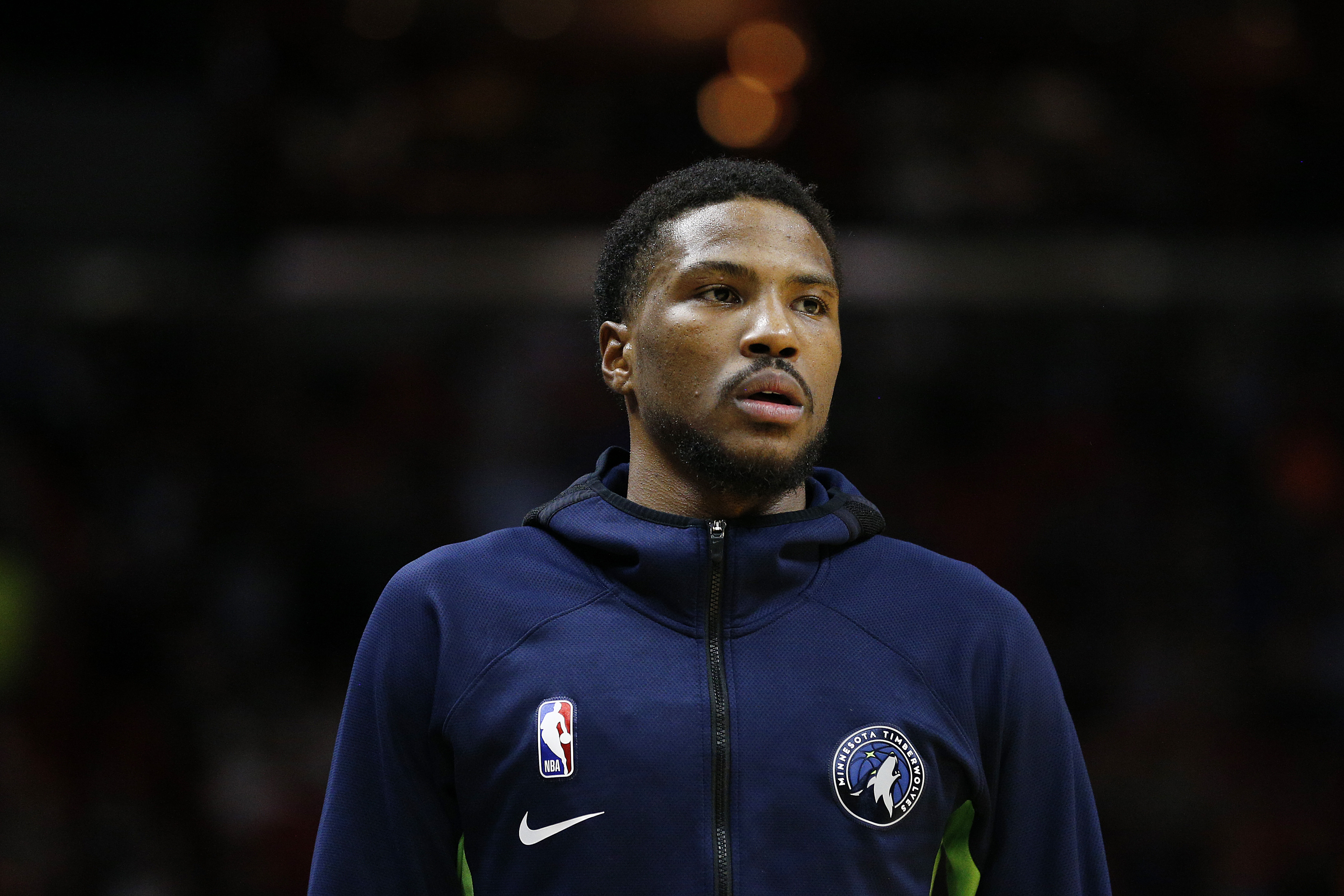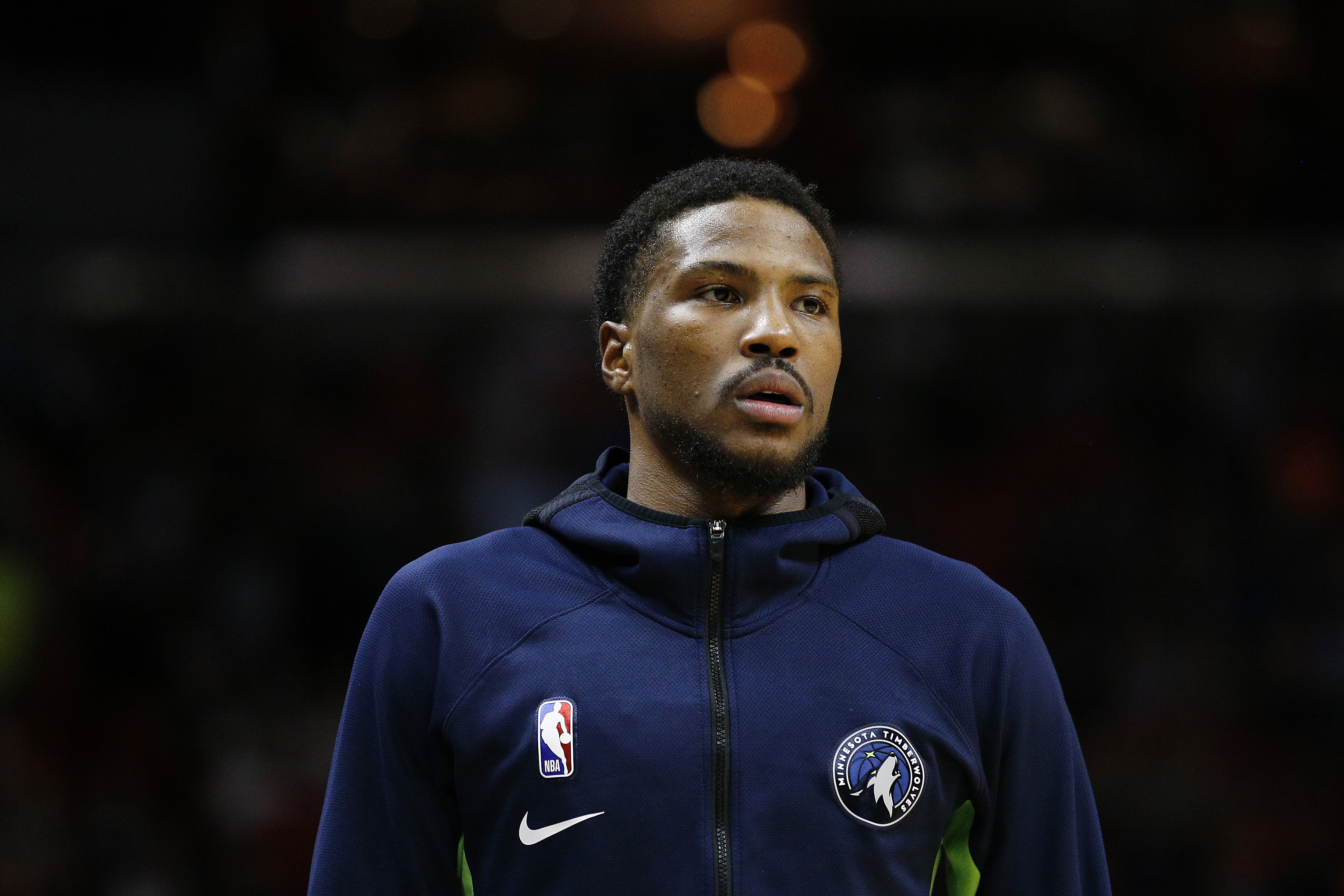 The Timberwolves quickly released a terse statement after Beasley's arrest, reports CBS Sports. They were "aware of the situation involving Malik Beasley and are in the process of gathering information at this time." Later, they later added, "We take these allegations seriously and will let the legal process run its course."
Things have only gotten worse for Beasley since the initial arrest. He was soon released from jail. But police also found video surveillance footage of Beasley pointing an assault rifle "in the general direction" of his infant son. The human services department currently has the child in custody, according to the Minnesota Star Tribune. And the county is actively challenging the parental rights of Beasley and his girlfriend.
Beasley's legal troubles will almost certainly take some toll on his basketball career. This offseason he is a restricted free agent, meaning the Timberwolves will have the opportunity to match any offer he receives from other suitors. However, following this incident, it remains unclear how much interest Minnesota has in retaining Beasley. While undoubtedly talented, his off-court troubles may be too risky for a long-term contract.