The Warriors' Smartest Trade Ever Might Be Monta Ellis for Andrew Bogut
The Golden State Warriors are defined by Steph Curry and Klay Thompson. But their real entry into sports dynasty territory happened largely because of Curry's supernova season. His success was so undeniable, his three-point shooting so potent, that it instantly redefined the NBA to this day.
Curry became the face of the Warriors. Even when playing with fellow "Splash Brother" Thompson or Kevin Durant at his peak, Curry's shooting shined. His incredible rise has all but erased the way he entered the league: mired in controversy, muscling out a fan-favorite shooting guard, Monta Ellis, and unknowingly changing Andrew Bogut's NBA career forever.
Warriors fans didn't want to see Monta Ellis go
Monta Ellis was everything Warriors fans thought they needed out of a franchise building itself toward playoff relevance. Drafted 40th overall, into the second round of the 2005 NBA draft, Monta took just one season to find his place in the NBA. By the 2006-07 season, according to NBA.com, he was voted the NBA's Most Improved Player.
That shine held, but the Warriors front office had the chance to pick up a very special young player in 2008. With the seventh overall pick, they selected Curry, a Davidson guard with a very similar game to Ellis'. Fans were baffled by the move, and even the cool-headed Ellis wasn't quite sure how the two could both share the court.
In the Mercury News, Ellis laid out his take. "I'm going to wish Curry the best in training camp, get better as his career goes on. We're not worrying about it. We're teammates."
But when pressed on whether he could see himself and Curry sharing minutes, Ellis had to be honest. "You can't put two small guys out there and try to play the 1 and the 2 when you've got big 2 guards in the league. You just can't do it."
Trading Monta Ellis for an injured Andrew Bogut grew the controversy
Despite the controversy, Ellis was productive even with Curry increasingly earning minutes. He averaged 25.5 points on 45% shooting despite reduced playing time. He continued to do essentially what Curry was drafted to do: drop buckets over the heads of literally any defender in the league.
That made it all the worse when the time finally game, in 2012, to choose between the two. Golden State went with Curry, and looked to unload Ellis. As CBS Sports reports in a retrospective on the trade, the package they went with made it look even worse. Andrew Bogut, a Milwaukee Bucks center who was suffering from a knee injury, did not earn Warriors owner Joe Lacob any goodwill from fans.
To make matters worse for Lacob and company, Ellis didn't miss much of a step with the Bucks. According to Basketball-Reference, he averaged 19.2 points in his first season there, helping guide them to the playoffs. Ironically, his three-point shooting regressed heavily, plummeting to 28.7 percent — the worst among eligible players during the 2012-13 season.
Bogut ended up winning hearts and minds in two stints with the Warriors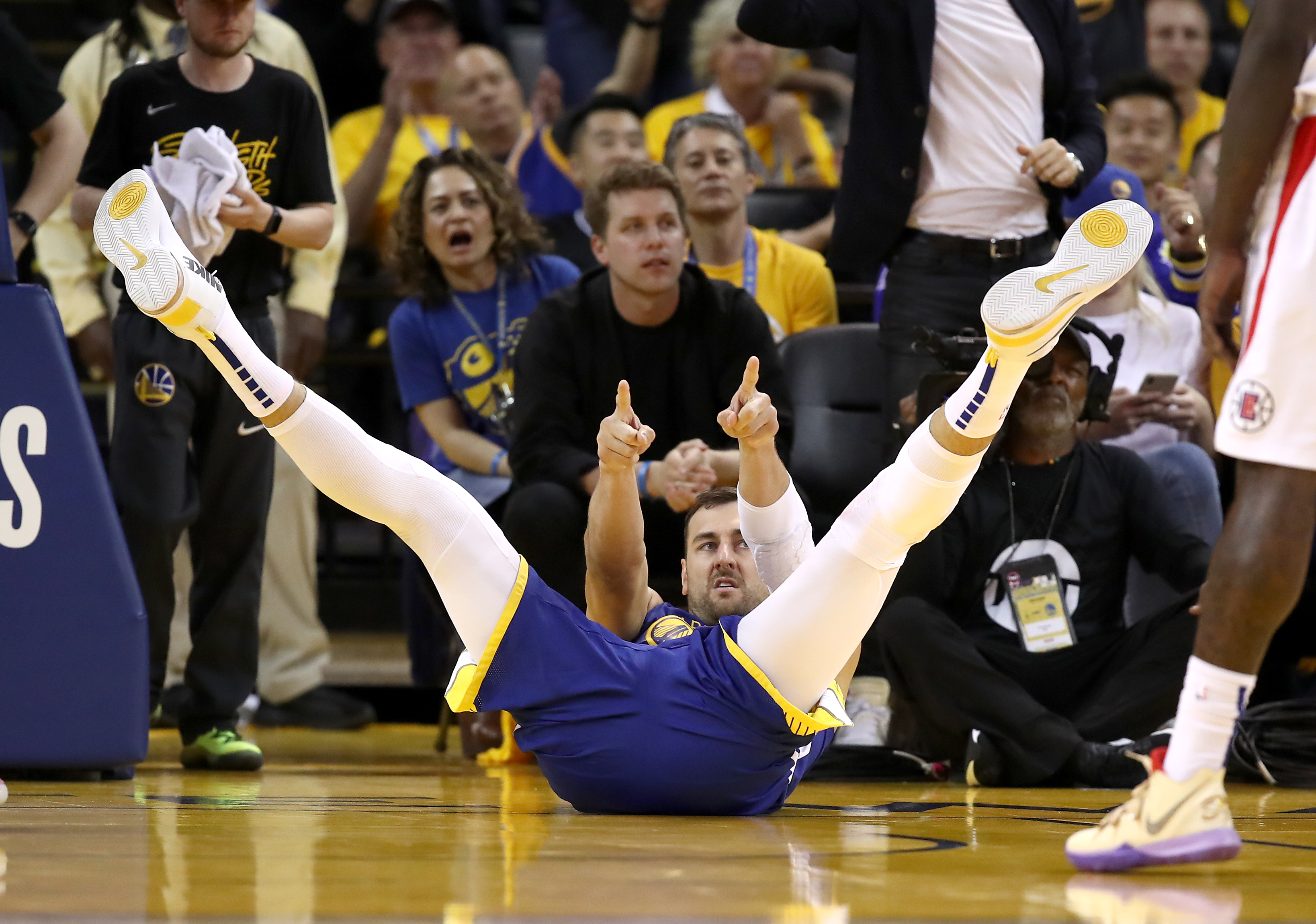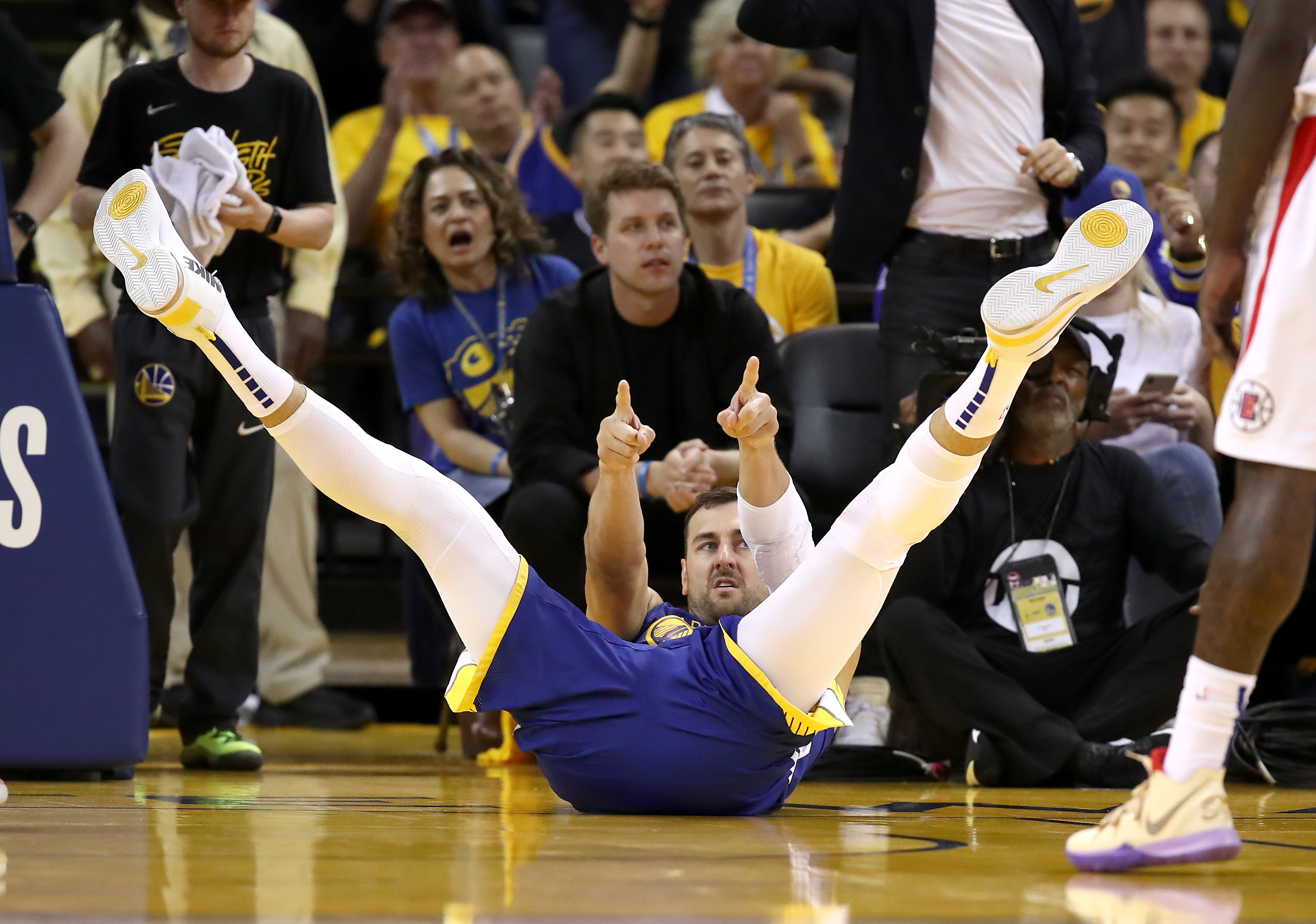 It was hard not to be excited about Curry's rapid development at the time. But Bogut was visibly a shadow of his former self. He had to earn his place under a cloud of doubt and resentment — and he pulled it off.
The center altered his game to support the "Splash Brothers" in particular. Bogut used his hulking frame to block out would-be defenders and honed an accomplished passing game. He played an instrumental support role in Golden State's 2015 Finals win and provided the sort of intangibles that made his injury in the 2016 Finals loom large, according to Bleacher Report.
Bogut was traded after that loss, explicitly to open up space for picking up Durant. The organization never forgot what the towering center offered for their Finals-quality teams, though. They went out of their way to nab him toward the end of the 2018-19 season, hoping to mount another title campaign.
The Toronto Raptors took that series, while the Warriors' top players fell one after the other to injuries. Bogut himself suffered from a bone spur injury and sciatic nerve pain, which ultimately ended his NBA career.