The Washington Redskins Once Hired a Bingo Caller as Their Offensive Play Caller
The Jim Zorn era in Washington began with such high hopes. Who would have figured that a bingo caller would have spelled the end?
That isn't a joke or an exaggeration. Years before Washington had to ditch the Redskins' nickname and found themselves in all sorts of legal issues, their biggest problems came on the field and sidelines.
So what does a bingo caller have to do with Jim Zorn and his time with the Washington Redskins? Prepare for one of the strangest stories in Dan Snyder's tenure as owner — and that is saying a lot.
Washington has had an eventful tenure under Dan Snyder
Dan Snyder has been the Washington Redskins' owner since 1999. Referring to his tenure as owner as 'eventful' is an understatement.
In the past few months alone, Snyder ditched the Washington Redskins name; the franchise now goes by Washington Football Team, a name that new president Jason Wright said could stick.
Fifteen former Washington staffers and two journalists told the Washington Post they'd been harassed, both physically and verbally, by members of the organization.
The Washington Post revealed those allegations earlier this summer. Richard Mann II, the team's assistant director of pro personnel, and longtime play-by-play voice Larry Michael were both named as harassers.
Michael, who also served as the team's senior vice president of content, retired July 15.
Snyder wasn't named in those allegations. However, the NFL is currently investigating Snyder over separate allegations he requested lewd videos of the team's cheerleaders.
Washington hasn't made the postseason since 2015. The franchise only has four playoff appearances and six winning seasons since 2000.
Jim Zorn had two mediocre years as the Redskins' head coach
Dan Snyder's time as owner has featured many notable head coaches. That isn't a good thing.
Joe Gibbs, who came out of retirement to coach the Redskins from 2004-07, is the only Washington coach to make multiple playoff berths under Snyder. Jay Gruden came close before the Redskins collapsed in 2015.
Former NFL quarterback Jim Zorn replaced Gibbs after the 2007 season. The Seahawks' quarterbacks coach from 2001-07, Zorn worked magic with Matt Hasselbeck, and Washington wanted him to do the same with Jason Campbell.
Things began well for Zorn, who had the Redskins sitting with a 6-2 record midway through the 2008 season. Star running back Clinton Portis was en route to his second Pro Bowl and Campbell, the former first-round pick, had completed 66% of his passes for 1,754 yards and eight touchdowns.
Most importantly, Campbell hadn't thrown an interception yet. Campbell played the role of a game manager well and Washington looked playoff-bound.
Then, things fell apart. Washington lost three of their final eight games by one score and a 6-2 record quickly became 8-8.
Washington fired Zorn after an ugly 4-12 season in 2009. But why were things so ugly? Enter Sherman Lewis.
Sherman Lewis went from calling bingo to calling plays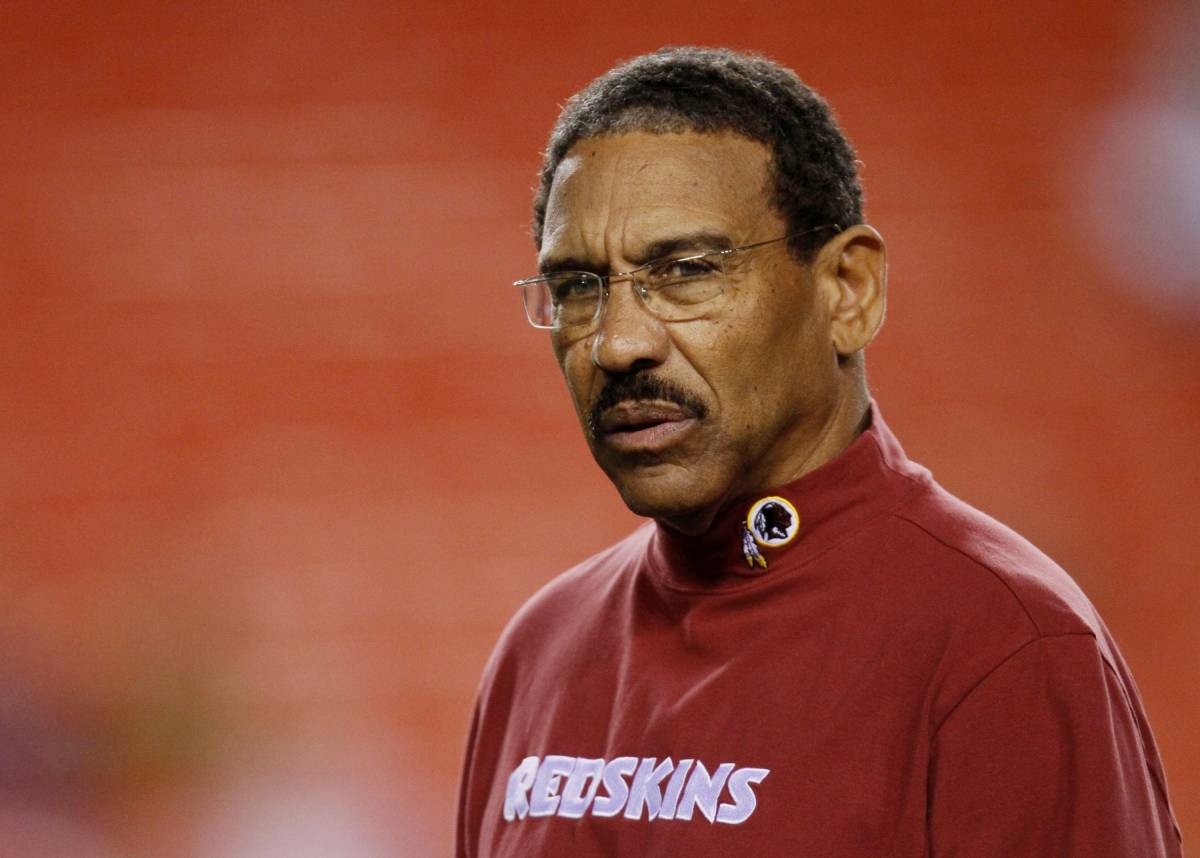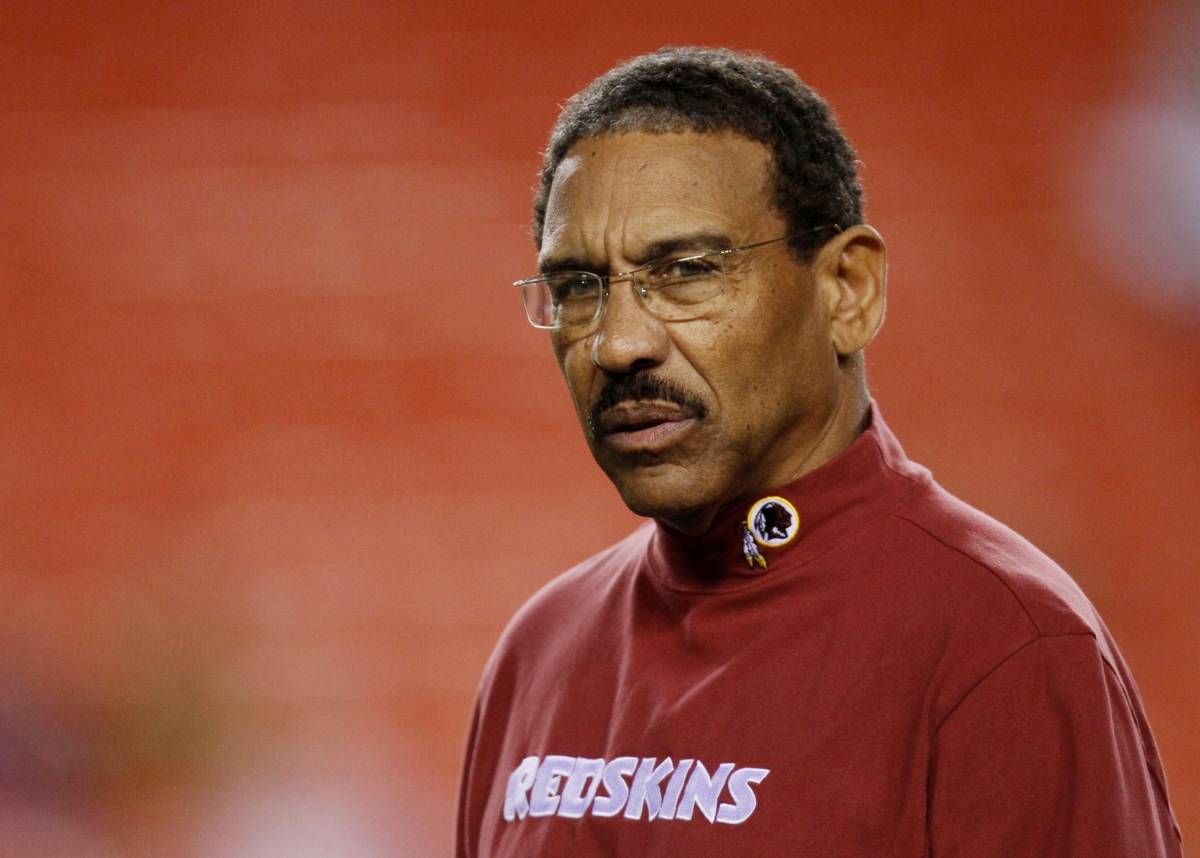 The Green Bay Packers' longtime offensive coordinator and Brett Favre's mentor, Sherman Lewis retired after the 2004 season, his final year as the Lions' OC.
By October 2009, Lewis was spending retirement calling bingo games at a senior center. Lewis also did charity work with Meals on Wheels in Michigan.
Then, the Redskins called. Washington's offense was struggling and the team needed Lewis' insight.
Lewis agreed to join the Redskins for the remainder of the 2009 season. Lewis figured he'd consult the team for a couple of months, then return to Michigan and enjoy his retirement.
But, Lewis wasn't expecting what the Washington Redskins did next. Washington executive Vinny Cerrato removed Zorn's role as the play-caller and gave that title to Lewis.
In a 2017 interview with 106.7 The Fan in Washington, Jason Campbell recalled the chaos that came with Lewis' arrival.
"We didn't have a bye week and the game was Sunday. Then all of a sudden Coach Zorn was kind of upset and Coach Sherman Smith was upset, and Sherman Lewis was like, 'Hey, I didn't ask to be put in this position.' He was like, 'I honestly thought I was coming here to be a consultant, to help.' And he was like, 'I've been asked to take over calling the plays and take over calling the offense.'"
Washington, 2-4 at the time, ended the year 4-12. The team fired Zorn and hired former Broncos coach Mike Shanahan; Washington also traded Campbell to the Oakland Raiders.
As for Sherman Lewis? He went back to a peaceful retirement in Michigan. That may have been the right move.
Like Sportscasting on Facebook. Follow us on Twitter @sportscasting19.