The Weird Coincidence Between Derek Jeter's Yankees Career and His Affair With Mariah Carey
The Yankees are one of the most iconic franchises in all of U.S. sports, which means their athletes get a lot of publicity. One of the best players from the '90s and early 2000s Yankees dynasty was Derek Jeter. He was often the subject of gossip columns. Likely his most famous relationship was with five-time Grammy winner Mariah Carey.
The MLB star and singer's courtship didn't last long, but it was highly publicized. Let's look at their relationship, including a weird coincidence between Carey and Jeter's baseball career.
Derek Jeter's Hall of Fame MLB career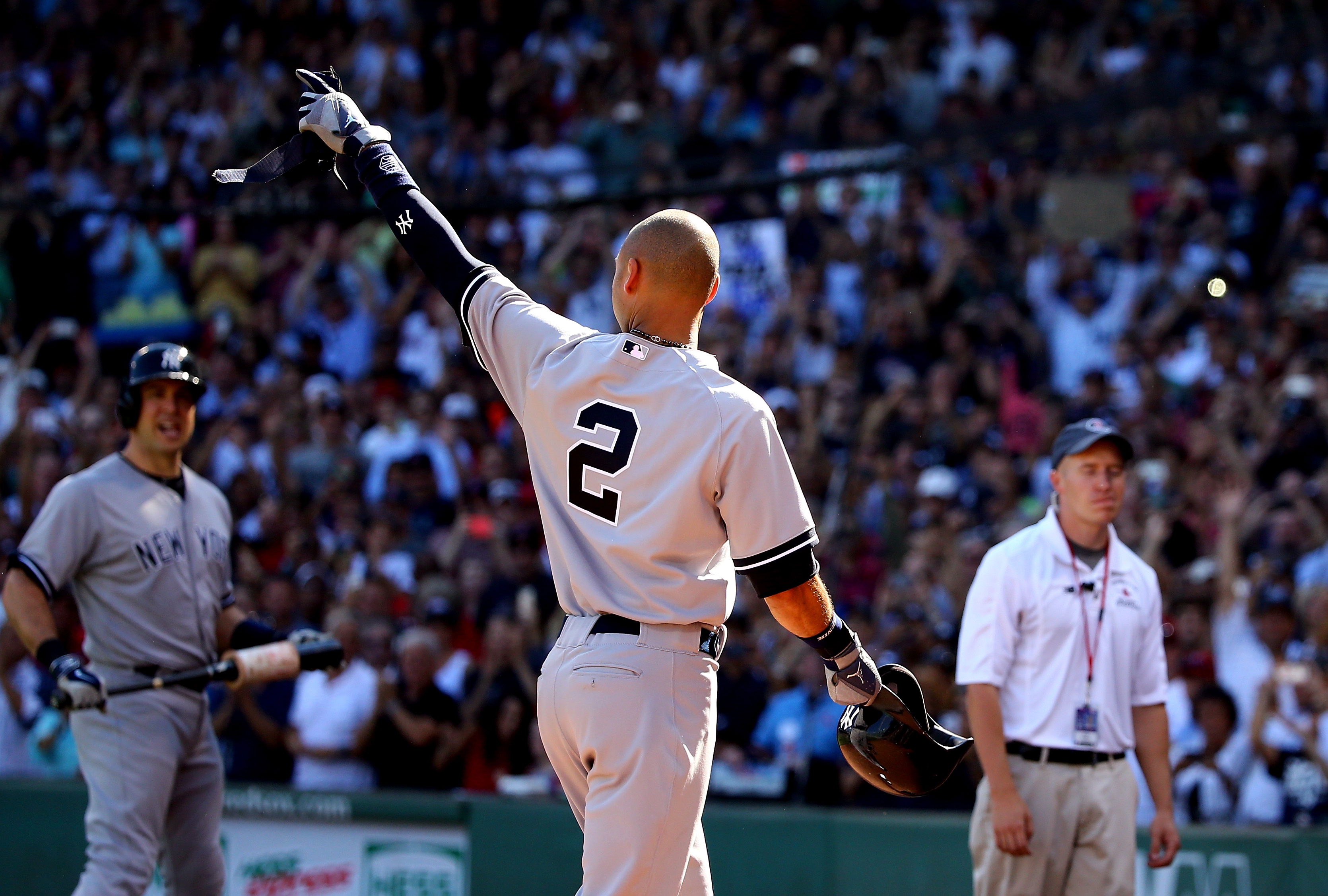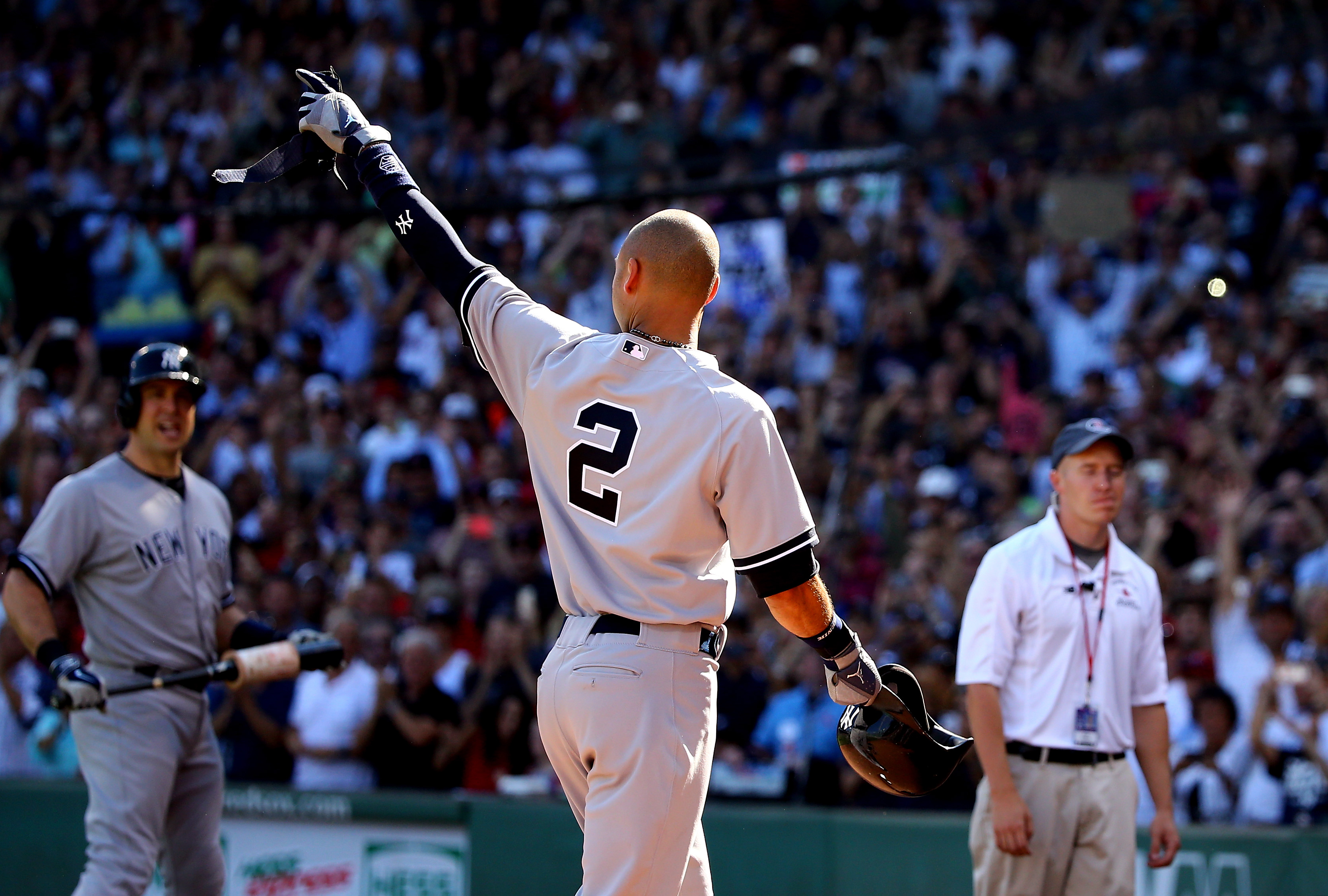 The Yankees drafted Jeter sixth overall in the 1992 MLB draft, and he made his major league debut in May 1995. He played his entire 20-year career in the Bronx and become one of the most popular players of his generation. Jeter had a career .310 average with 260 home runs and 1,311 RBI; he also stole 358 bases. Although not always the best defensive shortstop, he did win five Gold Gloves.
Jeter was the American League Rookie of the Year in 1996, and he was a 14-time All-Star. He was a member of five World Series-winning teams and was the MVP of the 2000 Fall Classic. Jeter was voted into the 2020 Hall of Fame class, though the ceremony was postponed due to COVID-19.
Derek Jeter's relationship with Mariah Carey
Carey wrote about her fling with Jeter in her recent memoir, The Meaning of Mariah Carey. The Columbus Dispatch reported on her book's details, including her time with Jeter. Upon first meeting the Yankees star in 1997, Carey was "turned off" by what she described as his "pointy shoes" and "Kalamazoo vibe." But as they chatted at a candlelit downtown Manhattan restaurant, they learned they had some things in common.
Perhaps most notably, they were both biracial with an Irish mother and Black father. She described this revelation as being similar to "the moment in The Wizard of Oz when the screen went from black-and-white to Technicolor."
This was the start of what would be a clandestine courtship. It led to two milestones for Carey, inspiring lyrics for some of her songs and being the "catalyst" for the end of her marriage with first husband Tommy Mottola, who she wrote had "crippling control" over her.
Carey wrote of her time with Jeter that just like his position on the team, "our relationship was a short stop in my life." She also revealed that he was just the second man she ever slept with. She noted was a weird coincidence since Jeter wore No. 2 for the Yankees. They broke up in 1998.
Where is Jeter now?
Jeter retired from the Yankees in 2014 and kept a low profile a few years. Then he became a part of the ownership group that purchased the Miami Marlins in September 2017.
Although he only had a 4% ownership stake in the franchise, he was installed as the team's CEO. This means he has day-to-day oversight of the team's operations, particularly on the baseball side of things. Jeter has helped build a team that made the playoffs this season for the first time since 2013.
In his personal life, Jeter began dating model Hannah Davis in 2012 and the pair married in July 2016. They have two daughters together, born in August 2017 and January 2019.