The Weird Reason the Phillies' Richie Ashburn Slept With His Bats Every Night
Athletes can be among the most superstitious people on the planet. Specifically, baseball players can be superstitious in a way that carries over to the fiber of baseball itself. From not mentioning a perfect game to varying beliefs about what and what not to do before games, players adhere strictly to superstitious beliefs. Some players, like Hall of Famer Richie Ashburn, however, took this one step further.
Superstition and Major League Baseball
The superstitions that players throughout history have adhered to have ranged from the silly to the downright disgusting. Jim Leyland famously refused to wash his underwear during the Detroit Tigers' 12-game winning streak in 2011 and wore them every game throughout the streak. It's this type of commitment to the superstition that has set baseball apart since its inception. 
Satchel Paige was famously relegated to the Negro League due to the league's refusal to bring in black players until he was 42 years old. In both his Negro League days and his MLB days, reports Slugger Museum, Paige had an interesting habit before every game. He rubbed his arms with axel grease and claimed it was his secret to a long career that lasted until his fifties. Paige famously pitched an obscene amount of innings in his life, so maybe the superstition worked. 
Former MVP Larry Walker had an obsession with the number three throughout his career, reports Complex. This obsession didn't just take over his baseball life, however. He set his alarm for :33 any time he had to, bought tickets for underprivileged kids in section 333. He even set his wedding time to 3:33. As an MVP, however, Walker's superstition helped give him the confidence to perform at the highest level. 
From former Brave Rico Carty's insistence on floating five candles in his bathtub before every game to Moises Alou's propensity for urinating on his hands, these superstitions are as old as the game itself. One of the more peculiar traditions, however, had to do with Ashburn when he went to bed at night. 
Richie Ashburn's strange tradition
To the casual observer, a bat might just be a plank of wood that hits something a long way. To MLB sluggers, however, the bat represents their livelihood. Players who are in the middle of long streaks will often make sure that the life of their bats is long and prosperous. Ashburn, however, took this one step further during his playing days, reports 247 Sports.
Ashburn was always afraid that his bats would be misplaced if he left them in the clubhouse or dugout. To combat this, he brought his bats home and didn't leave them in the garage or by his door, but in his bed. Ashburn claimed to sleep with old bats to ensure that they were always by his side and would not be lost for game days. 
He joked about this for the rest of his life, bragging about how many bats he took to bed during his playing days. It must have worked because Ashburn's career speaks for itself. 
Richie Ashburn's secret weapon?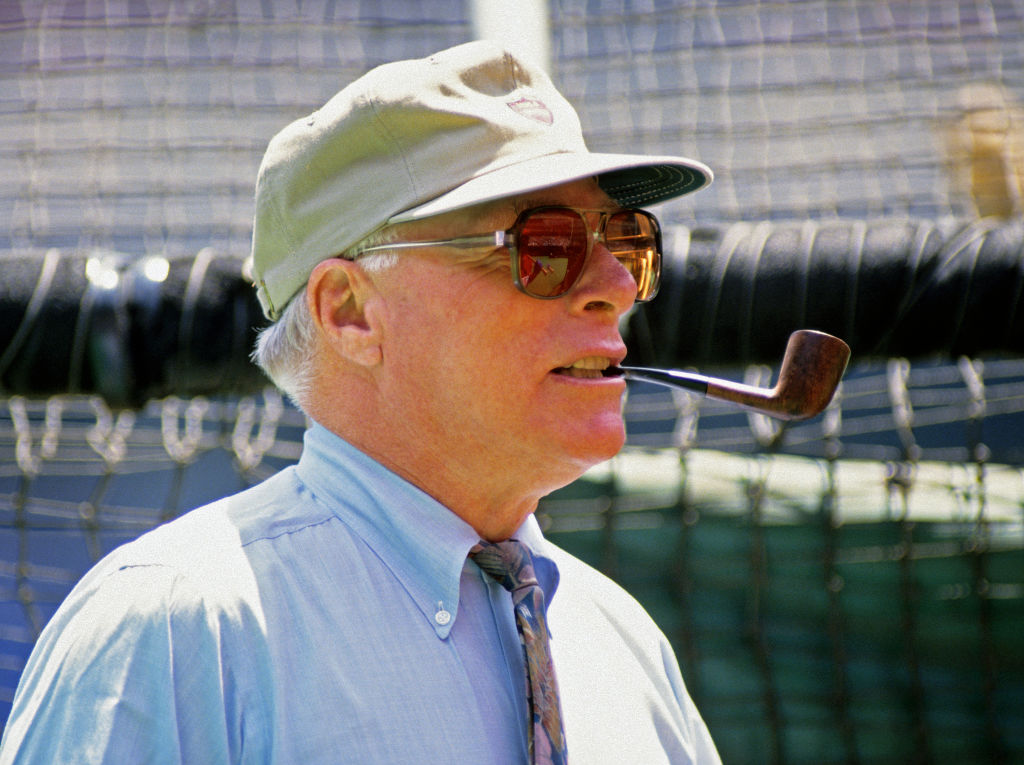 Ashburn enjoyed a 15-year career in Major League Baseball, reports Baseball-Reference, rarely missing more than a game or two, and doing what needs to be done for the team. He was a five-time All-Star and a career .308 hitter. One peculiar aspect of Ashburn's tradition, however, is the fact that he wasn't known for hitting it out of the park. Ashburn was a strategic hitter who was more likely to get the ball in play and steal his way across the bases. 
In the realm of baseball superstitions, Ashburn's is relatively tame. The legend behind his superstition, however, lives on. In 2020, players are just as superstitious as they were back in the mid-1900s. Those who are in a slump, however, might want to take a place from Ashburn's book and put a bat next to them in their beds.