The Weirdest Thing Goes Through Naomi Osaka's Mind During Matches
Naomi Osaka has already established herself as a force to be reckoned with on the WTA tour. Though she's only been on tour for a few years, she already has the achievement of having defeated Serena Williams in a U.S. Open final. In addition to being a great player, Osaka's also a rather interesting character. 
She recently mentioned that her mind can wander when she practices. When pressed for a follow-up, she took it to an unexpected place. Let's take a closer look at that instance as well as Osaka's overall career success so far in general.
Naomi Osaka's success to date
According to Osaka's personal website, she first turned pro in 2013. She played for the WTA Tour championship in 2014. In 2016 she began knocking on the Grand Slam event door, making it to the third round of the French Open, US Open, and Australian Open. She won the 2016 Newcomer of the Year at that year's WTA Awards. 
Her biggest career win to date has been her defeat of Williams in the 2018 US Open final. The victory was her first Grand Slam event win. The match was tough for Osaka, as Williams was her personal hero. Williams also got into an argument with the match's umpire after she lost a controversial point.
The fans would later boo the official during the on-court trophy presentation ceremony, and Osaka was actually apologetic in victory, according to The Undefeated: "I know that everyone was cheering for [Williams], and I'm sorry it had to end like this…I just want to say thank you for watching the match."
Despite Williams being upset with the officiating, she gave Osaka props for winning a hard-fought match. From there, a star was born.
Where Naomi Osaka ranks in terms of earnings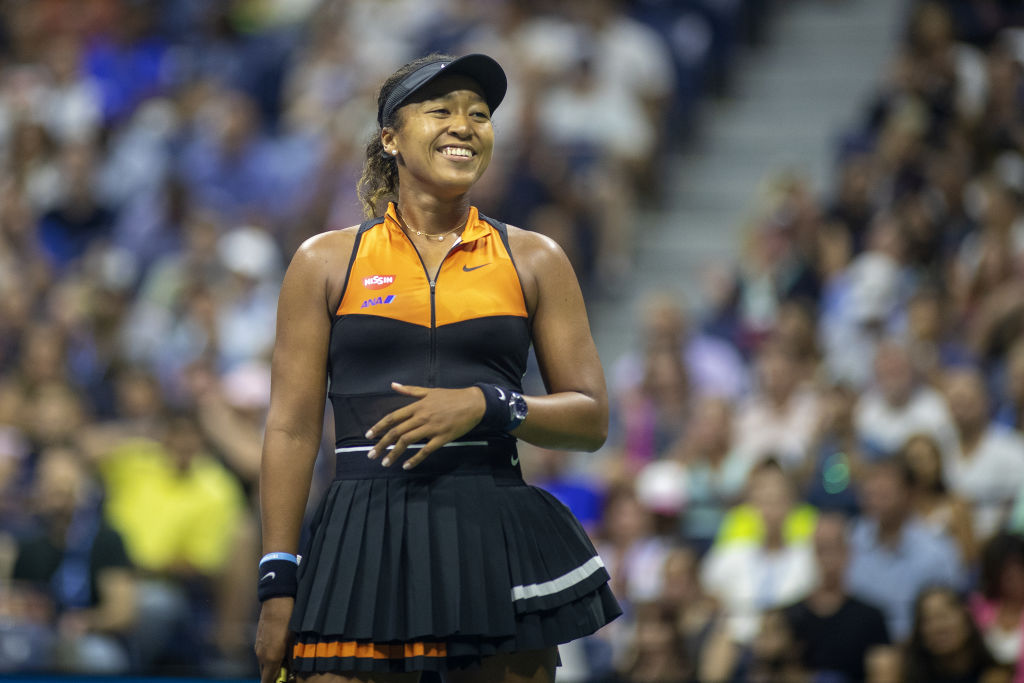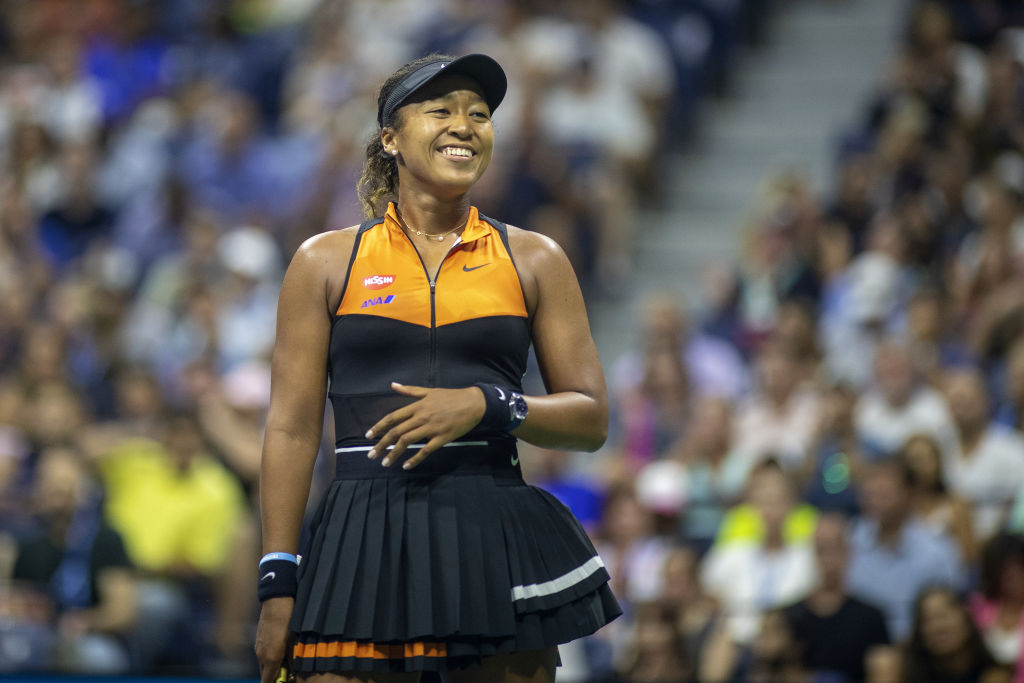 Osaka's earnings are surging right alongside her stature and popularity in the sport. In 2019, Business Insider reported she was the second-highest-paid woman in sports behind only Williams. She earned $24.3 million that year.
In addition to her prize money she's won on tour, she also has multiple endorsements. She has endorsement deals with All Nippon Airways, Nissan, Mastercard, Procter & Gamble, and Nike. Osaka's profile — and earnings — will likely only continue to rise as she continues to improve on her already stellar tennis career.
The weird thought that goes through Naomi Osaka's head while she practices
USA Today reported that someone from the press asked Osaka about a comment she had made about her mind wandering while she played. Osaka's answer was unexpected and hilarious at the same time:
"Well, you know, once I was practicing, right, and my whole practice – you know, there is that commercial that says, "If you or a loved one has been diagnosed with mesothelioma," that's all I could think about for the whole practice. I was like, why do I keep thinking this?

Then, like, during the breaks, all I could see was like that commercial where this women was running in a field. I mean, it was a good practice, it's just my mind wasn't there. Like, I think it was just muscle memory and stuff. That was a weird day."
It's an odd thought to pop into one's head at an unrelated moment, but who among us hasn't had a commercial get stuck in our brain at a moment we needed supreme focus?  
The important thing for Osaka is that she was able to hold it together for a good practice. Also, if any of her family members come down with a nasty bout of mesothelioma, she'll now likely know who to contact.