The WNBA Just Admitted Reigning MVP Elena Delle Donne's Life Doesn't Matter to Them
Elena Delle Donne tried doing the safe and responsible thing.
The WNBA's reigning MVP and a star on the Washington Mystics, Delle Donne intended to sit out the season for medical reasons.
Although Delle Donne wanted to play, her doctors believed she was a high-risk individual to test positive for the coronavirus.
The WNBA disagreed, though, and essentially told Delle Donne her life doesn't matter. Both the WNBA and other professional sports leagues should watch what happens next.
Elena Delle Donne has had a stellar WNBA career
Elena Delle Donne has been a sensational player since she entered the WNBA in 2013. A 6-foot-5 wing from Delaware, Delle Donne enters the 2020 season with career averages of 20.3 points, seven rebounds, 1.8 assists, and 1.6 blocks per night.
The second overall pick in 2013, Delle Donne spent her first four seasons in Chicago but now plays for the Washington Mystics.
Delle Donne won the WNBA MVP last year when she averaged 19.5 points on 51.5% shooting, 8.2 rebounds, and 1.3 blocks per night.
She added 16.9 points and 6.6 rebounds per game in the playoffs and Washington won the WNBA Finals.
Delle Donne's doctors don't think she should play this year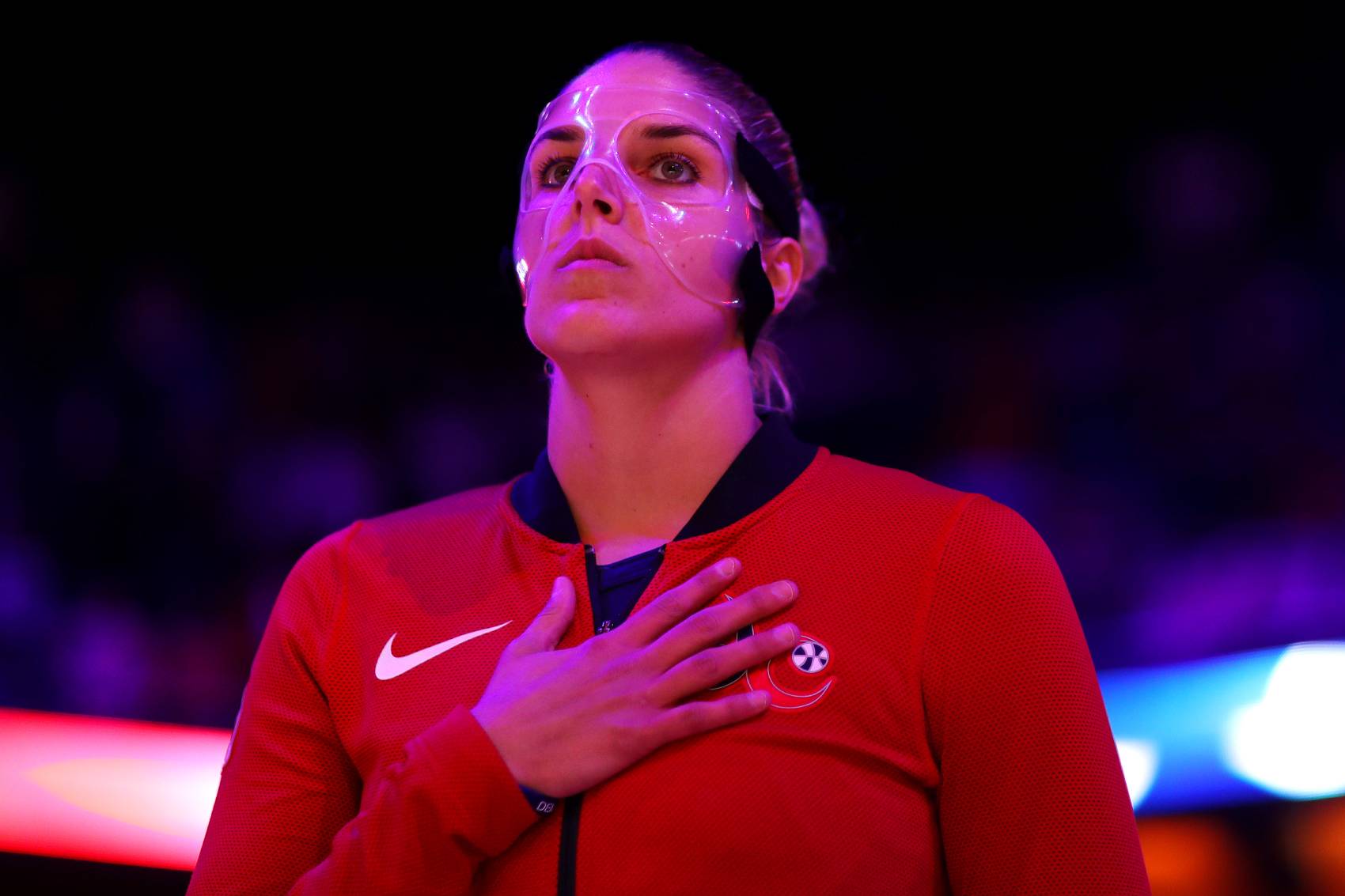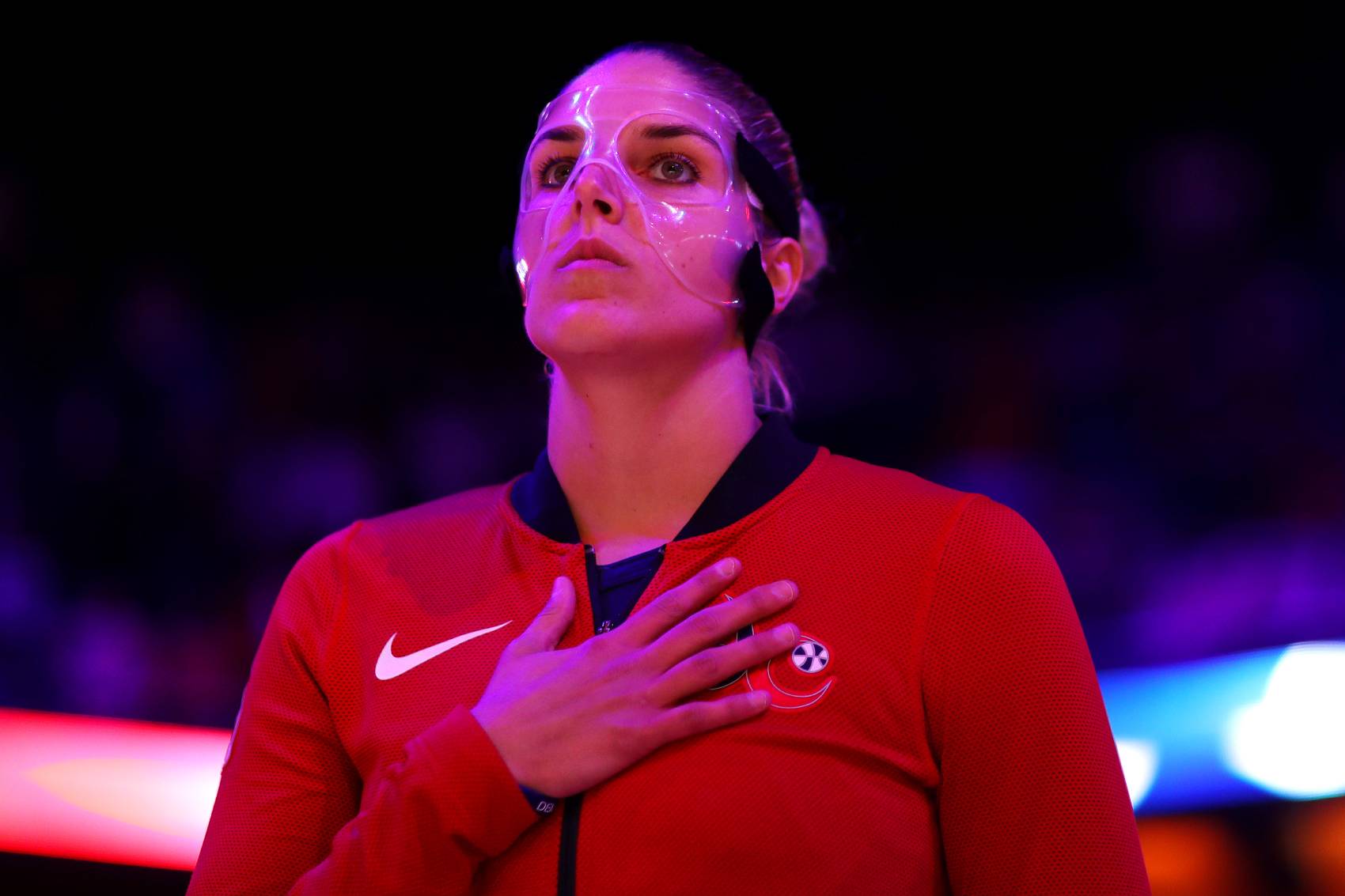 Elena Dell Donne has Lyme disease. It hasn't stopped her from making six All-Star Games or winning two MVP awards, though.
Still, Dell Donne has a personal doctor who treats her for the disease. The doctor recently advised her that Lyme disease could make her more susceptible to testing positive for COVID-19 and suffering complications from it.
Lyme disease is not listed on the Centers for Disease Control and Prevention's list of underlying conditions that could put someone at an increased risk for severe illness from COVID-19.
Delle Donne has had chronic Lyme disease since 2008. She is also recovering from back surgery.
The WNBA just said Elena Delle Donne's life doesn't matter
Although Elena Delle Donne wanted to play in the WNBA's bubble, she requested a waiver to sit out the season.
Players who receive that waiver will still be paid. Those who opt out won't be punished, but they won't be paid their salary.
Delle Donne will receive $215,000 this season, according to Spotrac.
A panel of physicians denied Delle Donne's request to sit out the 2020 season. In a statement to ESPN, Delle Donne said the panel believed she was healthy enough to play inside the league's bubble.
The panel of doctors was "convened by both the league and the WNBA Players Association," according to ESPN.
Delle Donne's agent, Erin Kane, blasted the league's decision.
"I know doctors don't always agree with each other and that there are different opinions on certain things within the medical community, and now I have a player who is in an incredibly difficult situation because of the way things lined up."
Both the NBA and WNBA are taking the coronavirus pandemic seriously. Each league has created a bubble in Florida — the NBA's is in Orlando, while the WNBA's is in Bradenton — and have created rules to prevent a mass outbreak.
If the WNBA is serious about preventing players and coaches from getting sick, it doesn't make sense to tell a player with an illness they don't quality for the waiver.
This isn't an example of a player with no underlying conditions choosing to sit. Delle Donne wants to play, but also wants to make the best decision for her and her family's health.
By denying Delle Donne's waiver, the WNBA all but said her life doesn't matter to them. Even if she wasn't the reigning MVP, that was a telling move — and it's one other leagues should learn from.