The Worst College Football Coaches of All Time
Coaching a college football team is no easy feat. And with so many programs in the CFB realm, there are always going to be a handful of teams that stand out as being bad.
But that doesn't mean these programs don't have talented players — sometimes the coaching just isn't up to snuff. A bad coach can no doubt wreck a college football team, whether it's due to inexperience or off-the-field drama.
We've narrowed the list down from over 100 coaches. Let's take a quick look at the 15 worst college football coaches to ever set foot on the gridiron. (Or the coach at No. 14 — one of a few who never made it onto the field at all.)
1. Dan Hawkins – Colorado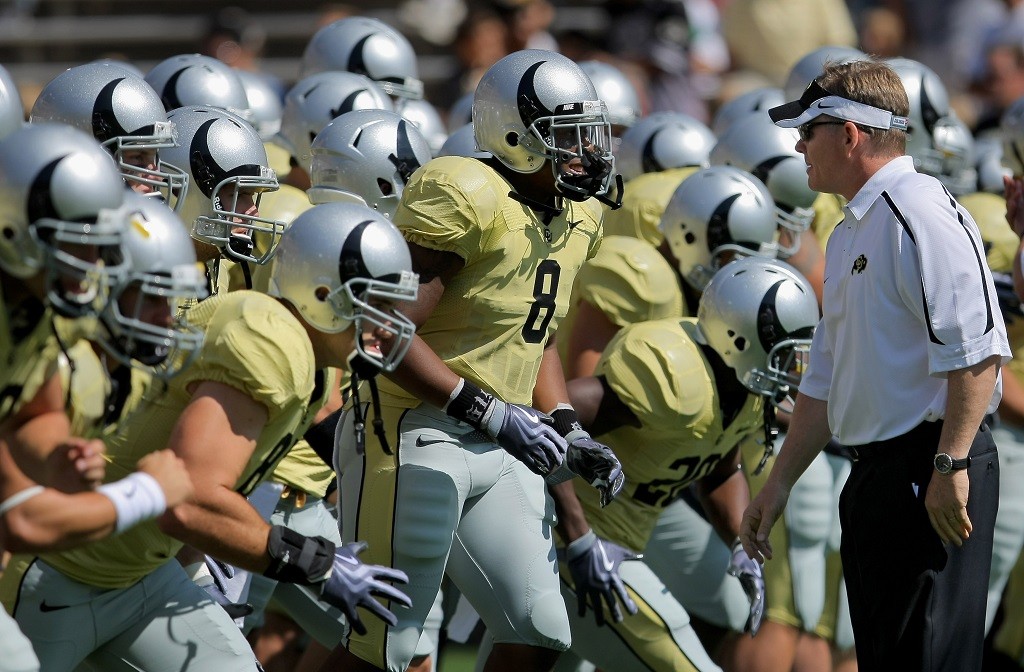 Hawkins went to Boulder in 2005 with a nice resume from coaching at Boise State, and he talked a mean game to back it up. (When a parent complained about the players not getting enough downtime, Hawkins notoriously said: "This ain't intramurals!") But all his tough talk didn't translate into a winning team. The Buffs went 2-10 in Hawkins' first season as coach, and they went 19-39 before he was fired in November 2010.
Next: While we're discussing the Buffaloes …
2. Jon Embree – Colorado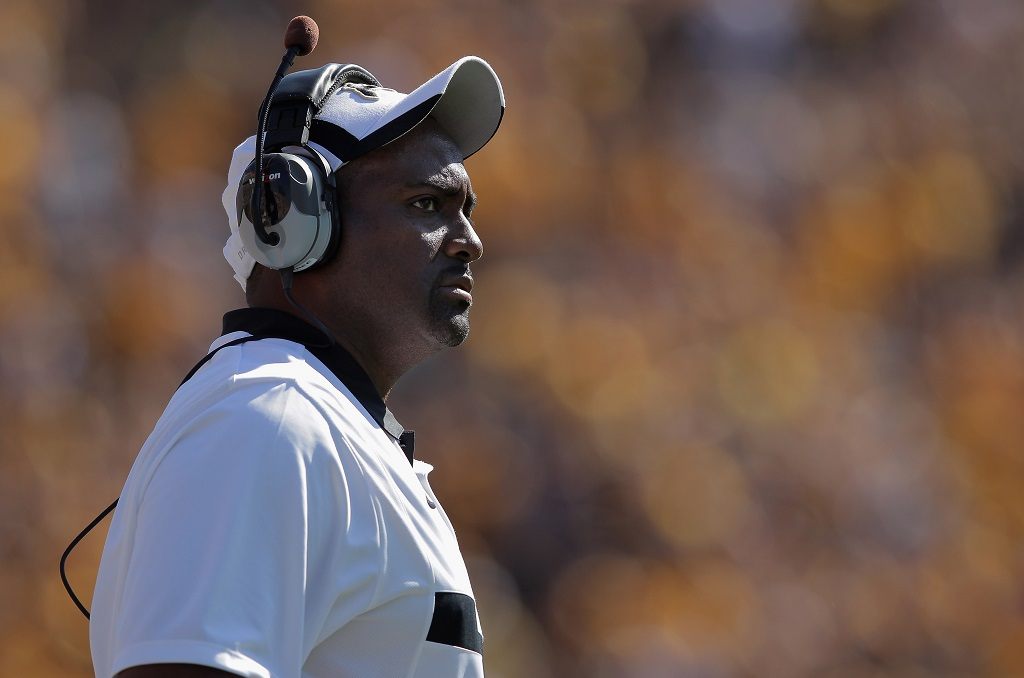 To Embree's credit, he did inherit a trying task of coaching Colorado after Hawkins' departure. That being said, he was a Buffs alum with NFL experience under his belt who had been back with the Colorado program for a few years. So he did have some tools needed to turn the team around. Instead, the Buffaloes went 4-21 in the Embree era, and he was fired after just two seasons.
Next: This coach got into trouble before coaching a single game …
3. Mike Locksley – New Mexico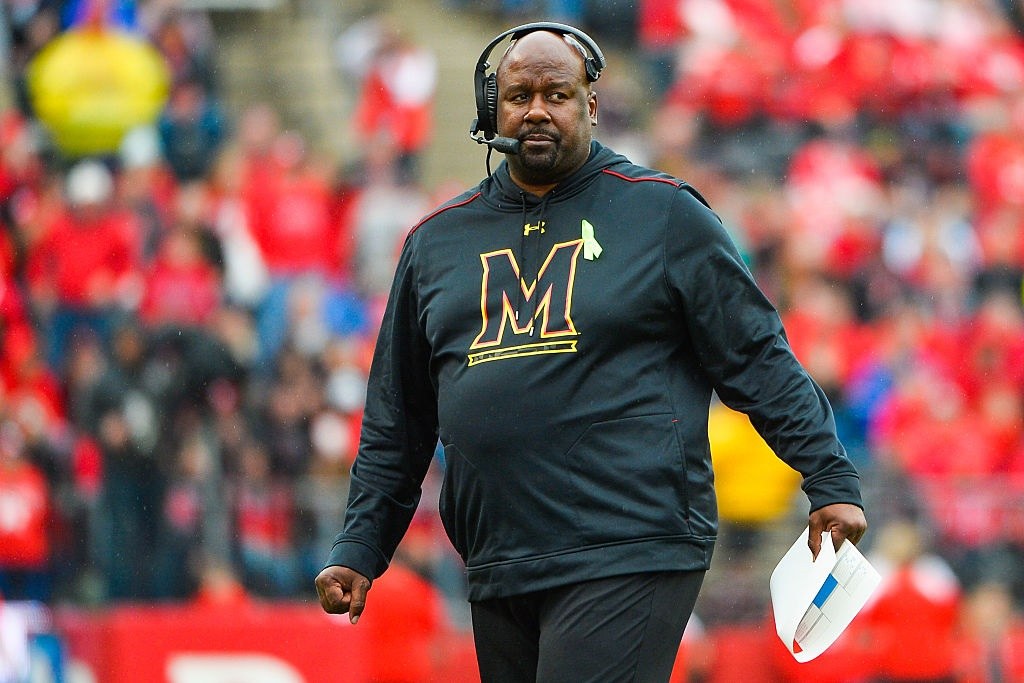 It was bad enough that New Mexico only won two games during Locksley's tenure as play-caller there. But the coach also created a fair share of problems when it wasn't game day. He was first accused of sexual harassment and age discrimination by a former administrative assistant before he had coached a single game in 2009. A few months later, Locksley was accused of punching one of his assistant coaches during a staff meeting. It's amazing New Mexico kept him until 2011 after all of that.
Next: Some matches just aren't made in heaven …
4. Rich Rodriguez- Michigan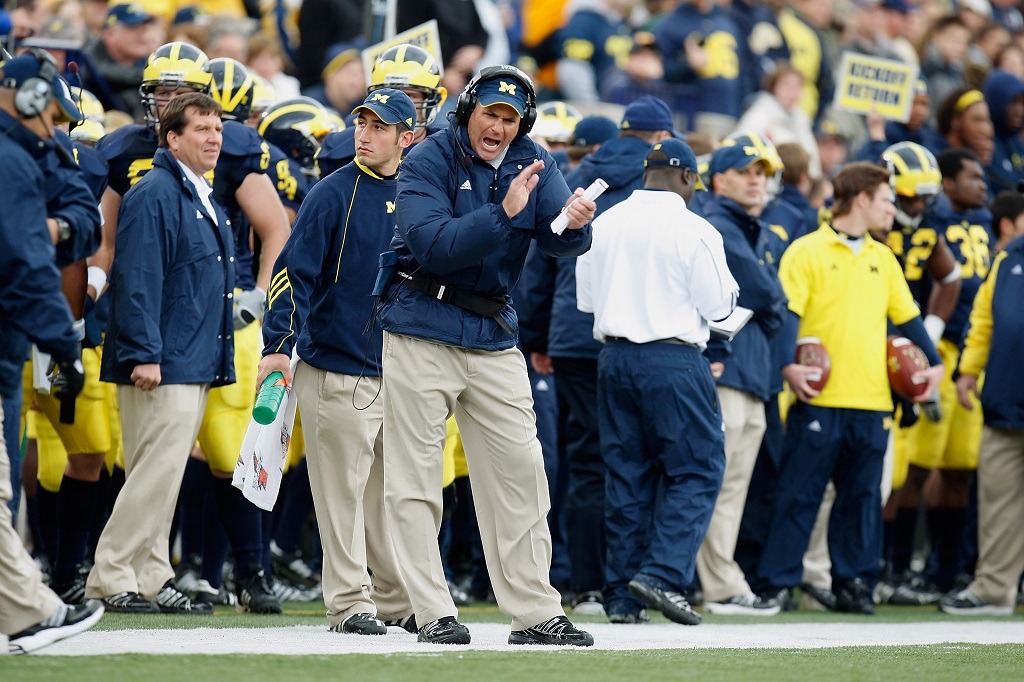 Heck, some coaches and programs just don't mesh well. Exhibit A: Rich Rodriguez at Ann Arbor. His spread offense didn't mesh at all with the style Michigan players — and fans — were accustomed to, and the previously successful Wolverines suffered for it. Additionally, in 2009, Michigan had to pay Rich Rod's legal fees when former employer West Virginia University sued him for breaking his contract with them. The poorly-made match between coach and team ended with Rodriguez's firing in January 2011.
Next: Speaking of not meshing well …
5. Bill Callahan – Nebraska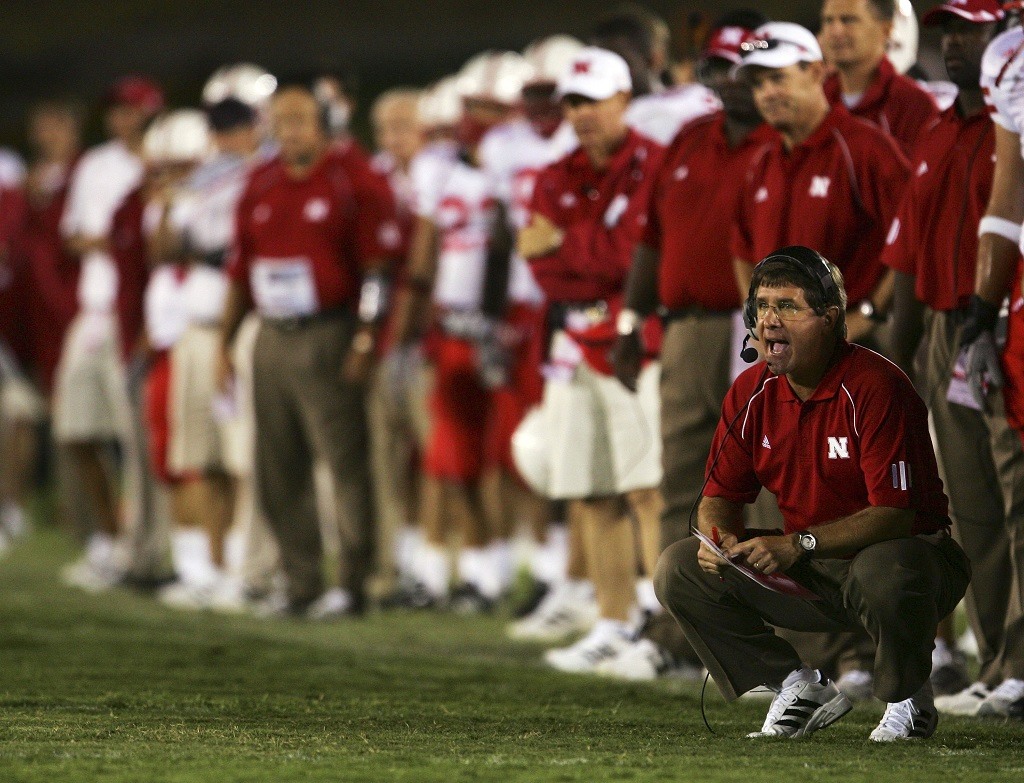 Callahan was another coach who brought NFL experience to the table. (He piloted the Oakland Raiders to a Super Bowl berth during his first season as head coach.) But like Rodriguez at Michigan, Callahan wasn't a good fit in Lincoln, Nebraska. The Cornhuskers had their first losing season in nearly four decades under Callahan, and after two losing seasons in his four-year tenure — and a so-so 27-22 record overall — Nebraska gave him the boot.
Next: A very expensive coaching blunder …
6. Charlie Weis – Notre Dame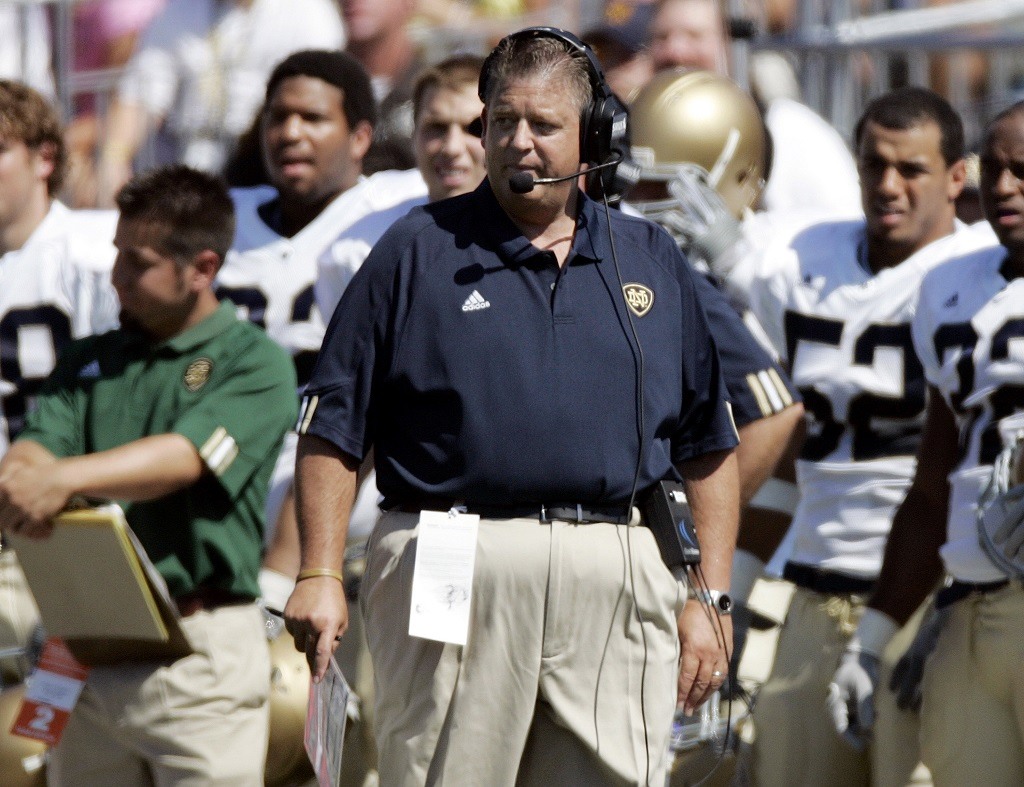 Yes, Weis did post winning seasons at Notre Dame when he first took over as play-caller, taking the Fighting Irish to two bowls games. But everything unraveled very quickly after that, and Weis was relieved of his coaching duties in 2009. One problem remained though: Notre Dame inked Weis to an obscene ten-year contract extension worth between $30 and $40 million dollars in 2005, and had to continue paying him even after he was gone.
Next: Can't keep a job if you're winless …
7. Ellis Johnson – Southern Miss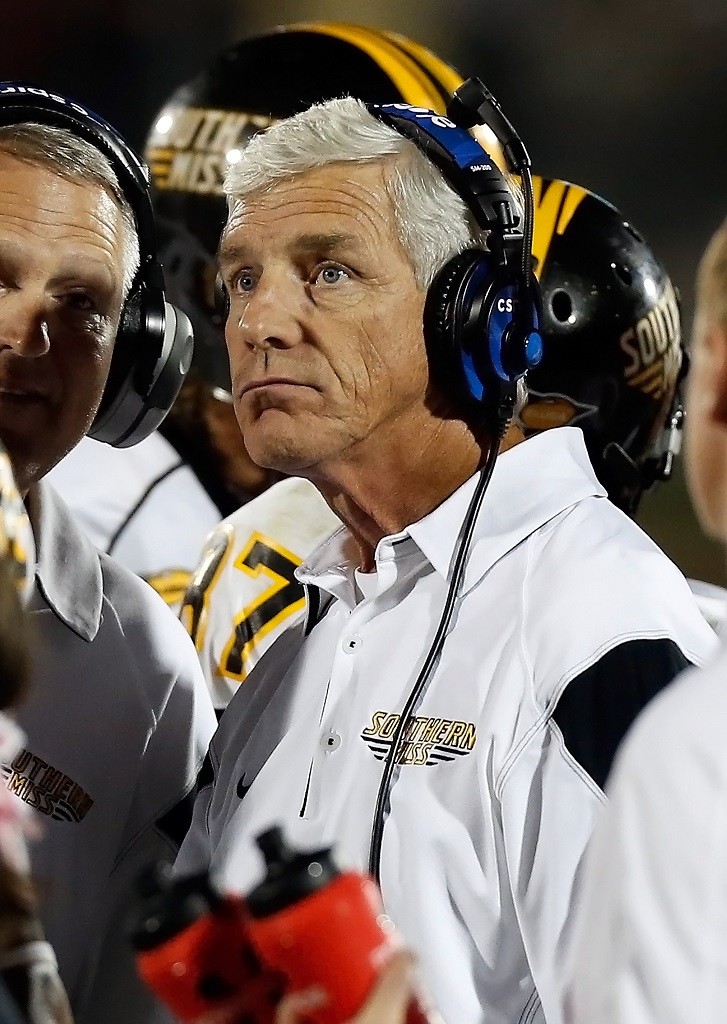 Despite not having much success as a head coach, Ellis Johnson had a glowing record as a defensive coordinator and was well respected and liked across the college football domain. Nevertheless, his arrival at Southern Miss in December 2011 proved to be the kiss of death. After recording a 12-win season in 2011, the Golden Eagles went 0-12 under Johnson. He was fired after that single season.
Next: Losing records wrapped in scandal …
8. Greg Robinson – Syracuse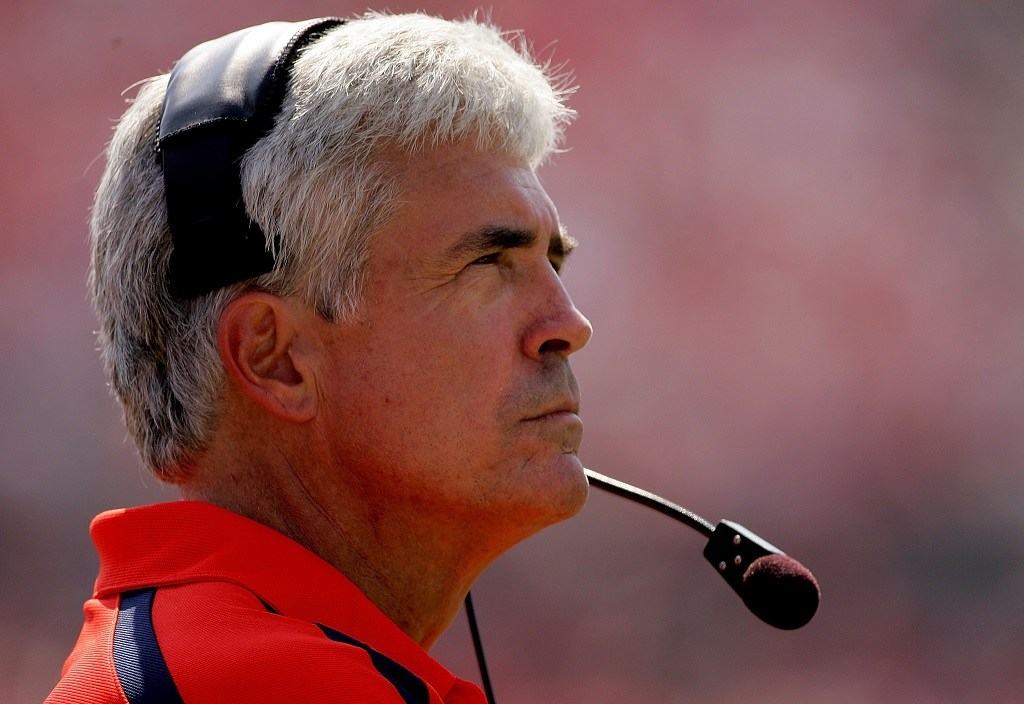 The Orange didn't have many wins under Greg Robinson to begin with. Syracuse posted a 1-10 record in his first season, setting the school record for losses in a single campaign. After he posted just 10 victories in a four-season span, Syracuse gave Robinson the boot in 2008. Then in 2015, the NCAA came down hard on Syracuse men's basketball and football for violating rules regarding everything from academics to drug violations. While most of the punishment affected the basketball team, the football program was also stripped of its wins — including the five that came under Robinson 2005-06.
Next: Here's a throwback for you …
9. Jerry B. Whitworth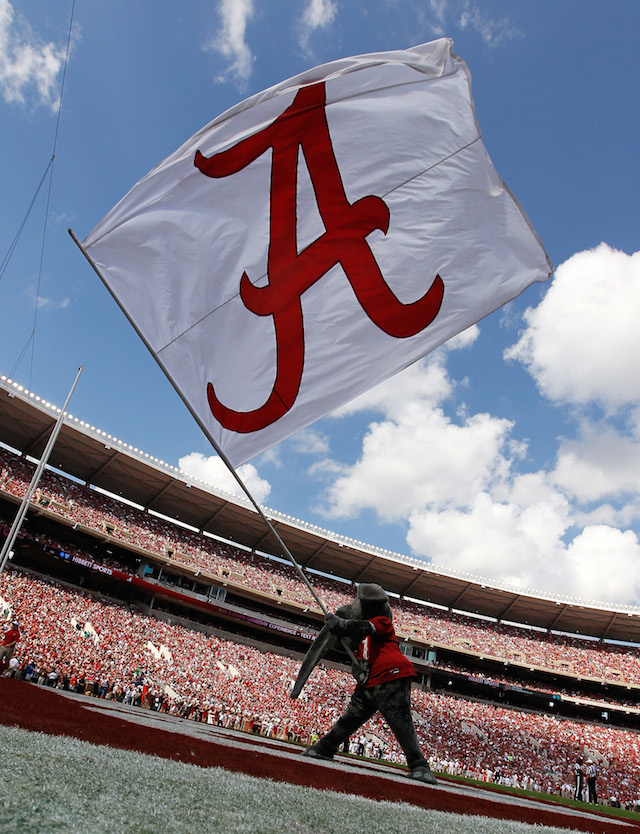 After a subpar 1954 season, the Crimson Tide thought they'd made a positive change by bringing in Alabama alum Jennings Bryan Whitworth, who was also coming off of a healthy coaching stint at what is now Oklahoma State. But his coaching success didn't carry over to the Crimson Tide, and the team went 0-10 in his first season there. After a 40-0 loss to Auburn in November 1957, Whitworth was relieved of his coaching duties.
Next: If you pay any attention to modern football, you've heard of this next guy …
10. Lane Kiffin – Tennessee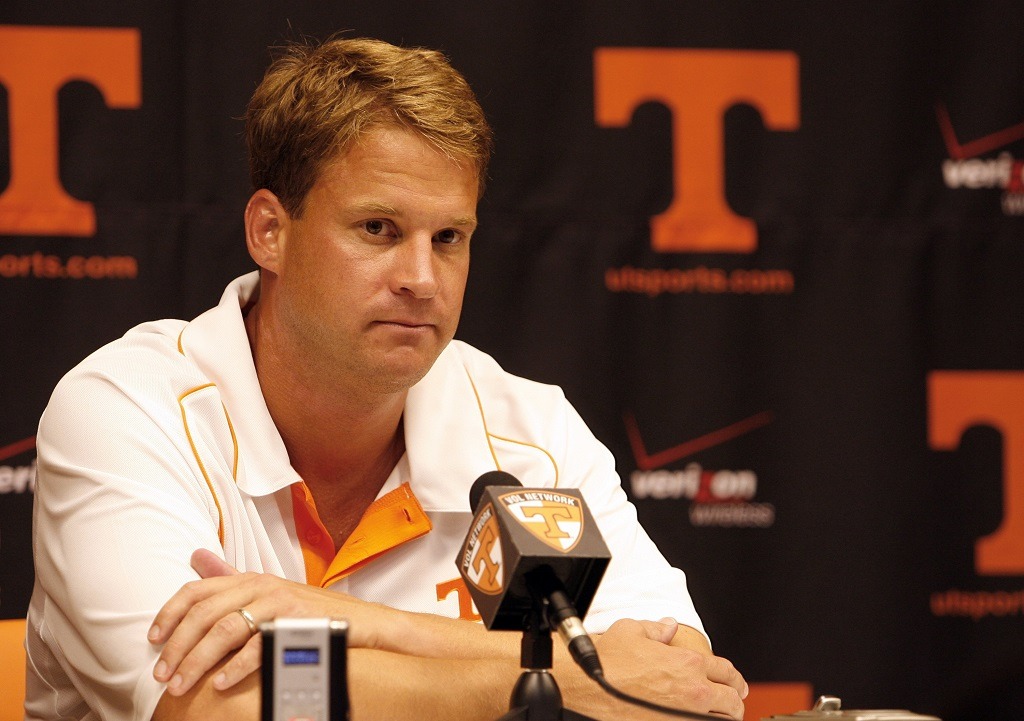 Sure, Kiffin is good at recruiting and had a knack for being an offensive coordinator. But there was one thing he is even better at, and that is causing drama. During his coaching stint with the Vols, Kiffin accused rival coach Urban Meyer of violating NCAA recruiting rules, then broke the rules himself by mentioning the recruit by name. He then made a very dramatic exit for USC 14 months after being tapped as Tennessee's head coach. Three years later, USC fired Kiffin on an airplane tarmac hours after a loss to Arizona State. After that, he was fired from his gig at Alabama in equally ridiculous fashion. It's anyone's guess where the Lane Kiffin circus pops up next.
Next: Speaking of drama …
11. Bobby Petrino – Arkansas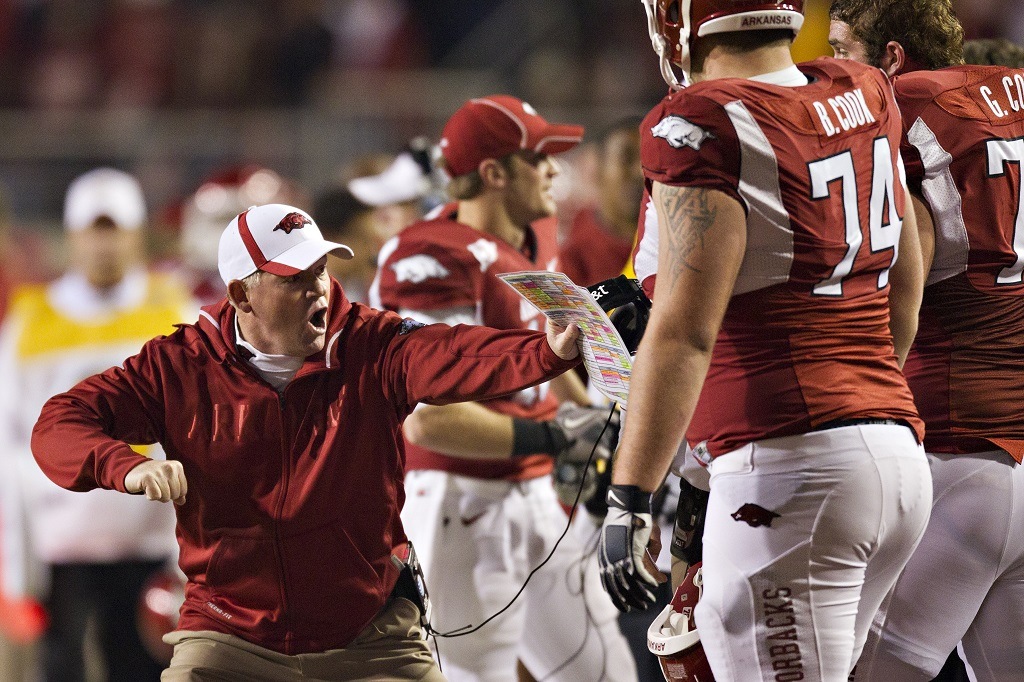 There's no denying that Petrino was a masterful play-caller for the Razorbacks. But even his 34-17 record on the gridiron couldn't have saved him from the 2012 scandal that cost him his job. Petrino, who was married with four kids, was involved in a motorcycle accident in April of that year, and a woman he was having an affair with was with him. Then it was revealed that the woman was a 25-year-old on the football team support staff and that, in addition to the affair, Petrino had gifted her $20,000. Petrino was suspended and then fired, and the Razorbacks haven't had a winning season since.
Next: One of the shortest coaching tenures ever …
12. Mike Price – Alabama (sort of)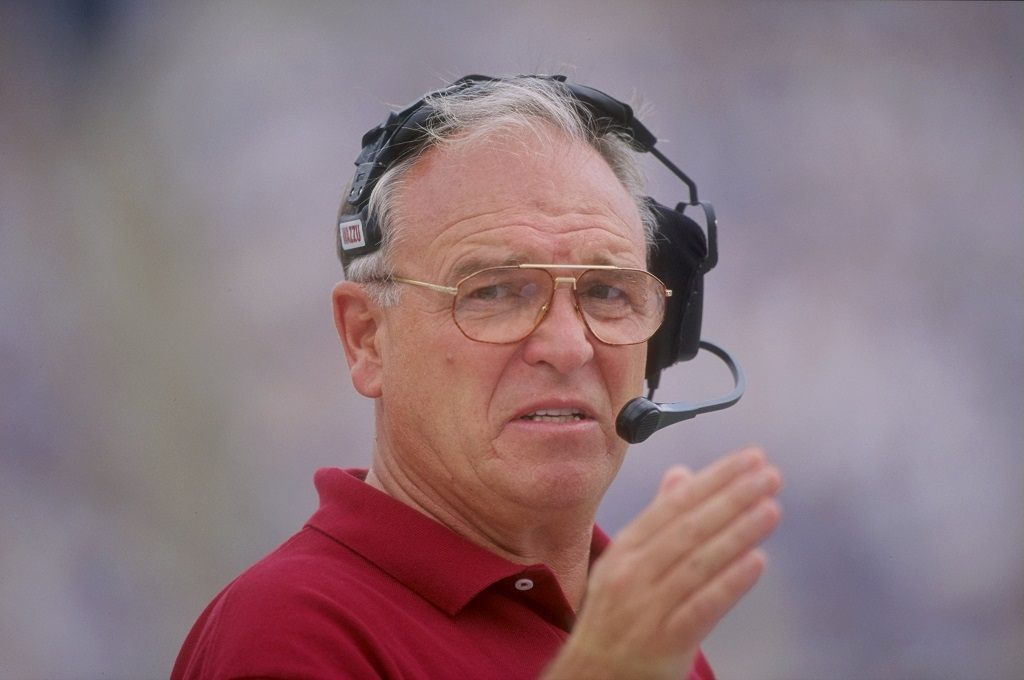 It's almost hard to list Price as one of the "worst coaches" since he didn't coach a single game. Price had the credentials to get the head coaching gig in Tuscaloosa after he'd turned the Washington State Cougars into a Pac-10 threat. But during spring 2003, just a couple months after being hired, rumors of Price's salacious behavior during a golf tournament in Pensacola, Florida began to surface. It was reported Price had been boozing it up at a strip club and an unidentified woman had used his credit card to charge $1,000 worth of hotel room fees. Alabama fired Price in May 2003, before he could coach a single Crimson Tide game.
Next: And one that's even shorter …
13. Mike Haywood – Pitt (sort of)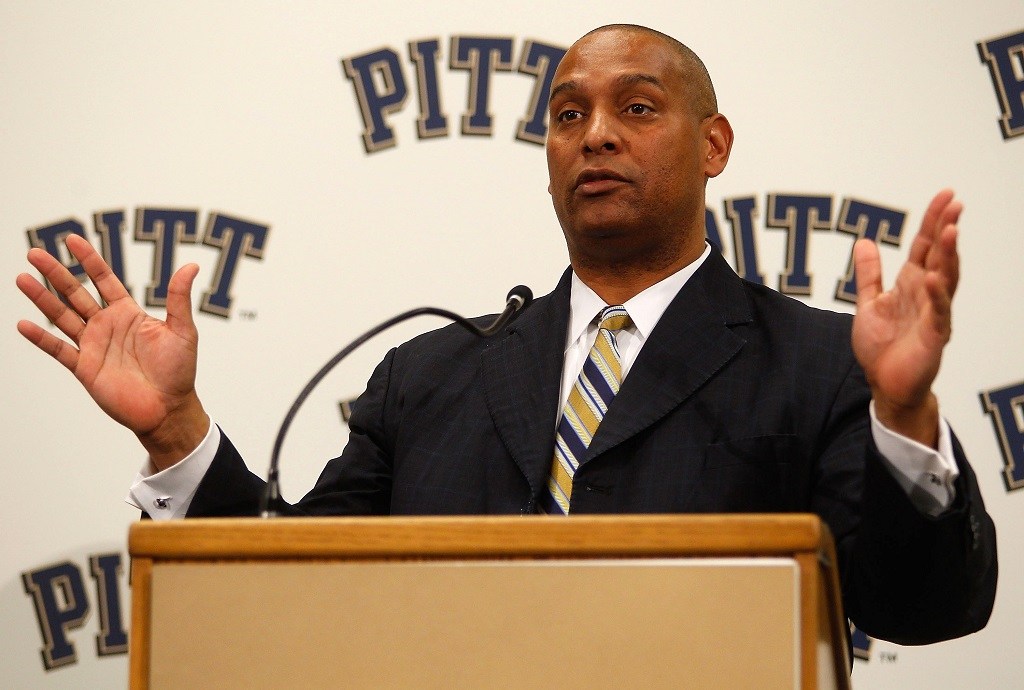 Long story short: Pittsburgh hired the former Notre Dame wide receiver in December 2010. A couple weeks later, Haywood was arrested in South Bend, Indiana, and charged with felony domestic battery in the presence of a minor. The victim, a woman with whom Haywood had a child with, had visible injuries on her body from the assault. Pitt announced Haywood's firing just after he made bail — a whopping 16 days after he'd been hired.
Next: And shorter still …
14. George O'Leary – Notre Dame (barely)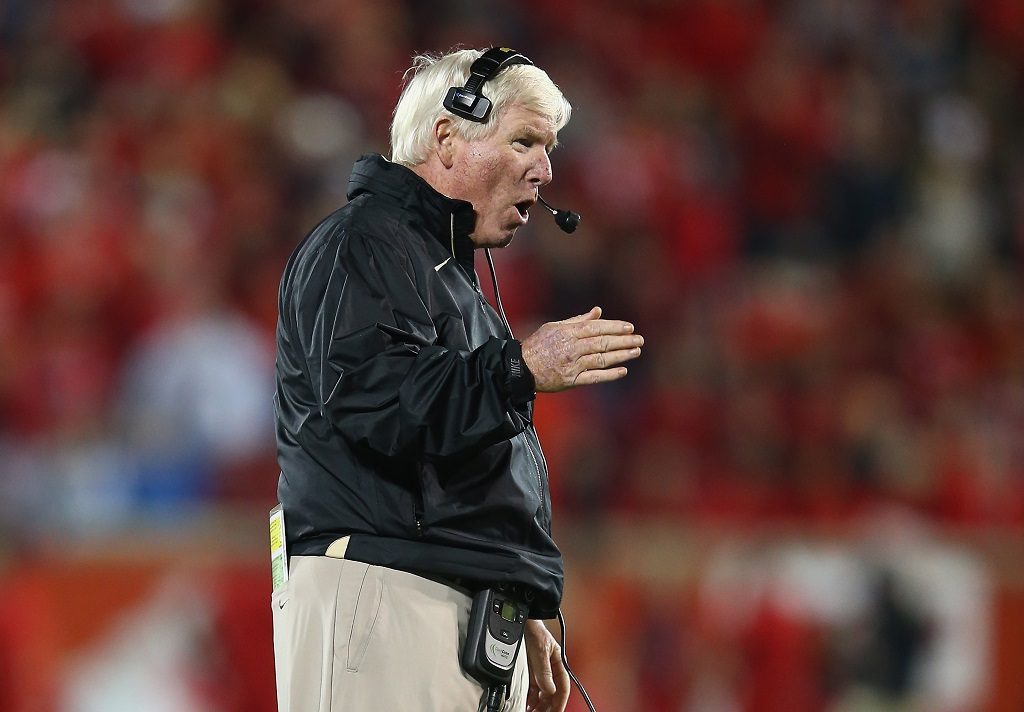 The Fighting Irish hired O'Leary in December 2001 based on his impressive football resume, which included both playing and coaching experience. What Notre Dame — and coaching gigs before them — didn't realize at first was that parts of that resume were fake. O'Leary claimed for years he'd earned multiple varsity letters playing football at the University of New Hampshire, but reports were coming out of the woodwork that former players and coaches didn't remember him being there. He also claimed to have a masters degree from NYU, which also turned out to be false. O'Leary was forced to resign just five days after being hired.
Next: We're still learning about what happened during this coach's tenure …
15. Art Briles – Baylor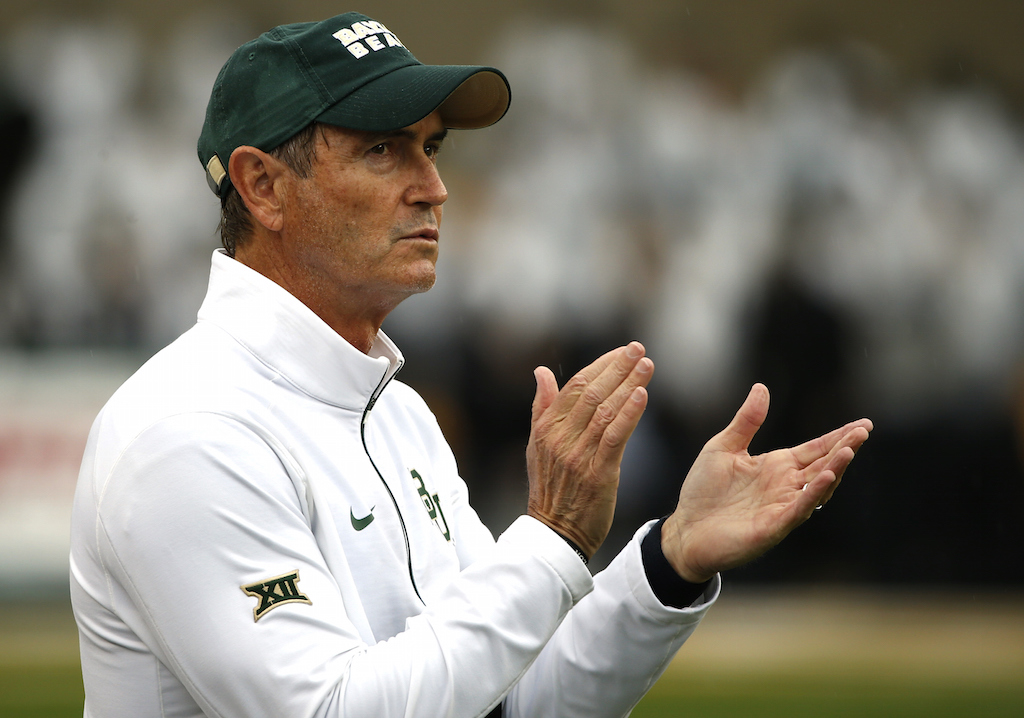 Baylor football became an offensive force to be reckoned with under Art Briles, there's no mistaking that. He even coached quarterback Robert Griffin III, who became the first Baylor Bear to win a Heisman Trophy. Then in 2015, a law firm hired by the university uncovered debilitating evidence that members of the athletic department, particularly the football team, hindered investigations into rape and sexual assault claims from students on campus. Baylor fired Briles in May 2016, but the investigation into the incidences is far from over.