MLB
The Worst MLB Managers in the Game Today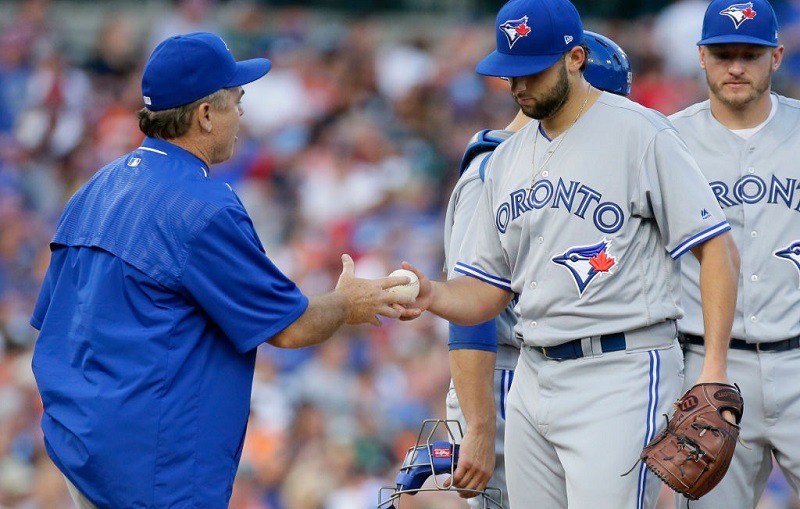 When a team is struggling, fans and the sports media start scrutinizing the manager. You wonder whether a certain pitching change cost the team a game, or whether a different lineup could change an offensive drought. If you want to get more specific, you might wonder about pitch selection at a crucial moment or even a decision to bunt.
Because even great managers make bad decisions. Think about Joe Maddon sending out Aroldis Chapman in the ninth inning with a 9-2 lead in Game 6 of the 2016 World Series. (Joe, you needed four wins for the title and Game 7 was the next day.) Then there was Buck Showalter saving the best reliever in baseball for a save situation in extra innings during the same postseason. The lesson there: You can't save a game you've already lost.
But no one would call Maddon and Showalter bad managers. Great players sometimes choke in clutch spots, and managers can do the same. You must look at their overall body of work. For MLB managers it's mainly about steering 25 guys toward a collective goal, one day at a time for six months. Some skippers are not very good at it. Here are the worst managers on the job today.
6. Pete Mackanin, Philadelphia Phillies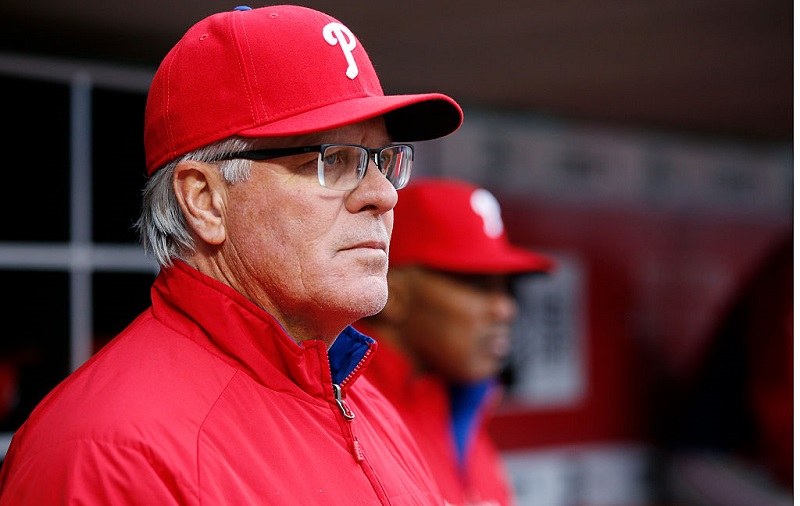 Bad team or bad manager? Sometimes, it's difficult to tell, but Phillies skipper Pete Mackanin has not settled the debate since taking over the rebuilding club in 2015. Overall, the organization exceeded expectations in 2016, but the '17 campaign has been dreadful. In fact, the Pythagorean won-loss formula says Philly should have six more wins than the club has on the board (32) through 93 games.
We understand it's tough running a team a shade above Triple-A caliber, but Mackanin needs to get back to basics. Your centerfielder, who happens to be a key cog in the rebuild, should not be running through stop signs at third base in ugly one-run losses, for example.
5. John Farrell, Boston Red Sox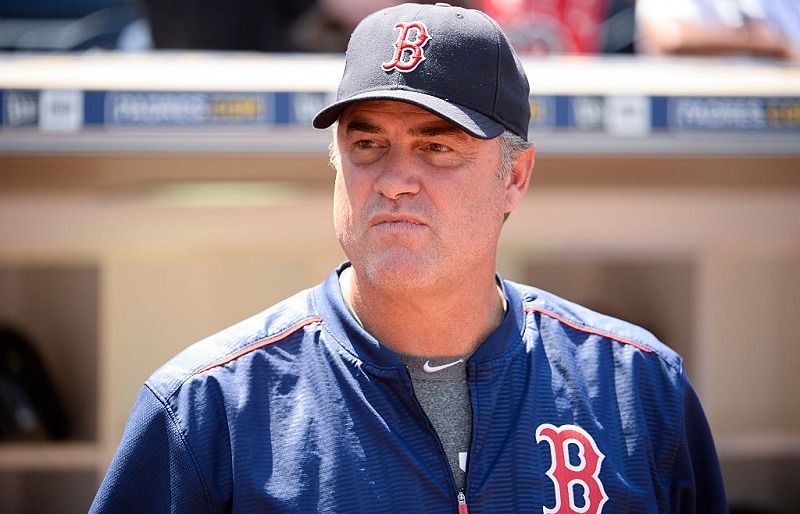 Following a World Series win in his first year with the Red Sox, John Farrell encountered multiple crises every season since. There was the jump back to last place ("first to worst") in 2015, but even during the run back to the top in '16, there were frequent calls for Farrell's firing. Look, pinch-running pitchers might not be completely stupid, but we can all agree it makes you look that way.
Farrell also makes dubious calls with his middle relief, which was the reason for #firefarrell trending across Red Sox Nation last season. In 2017, there's been the Manny Machado beanball debacle and the incident when Drew Pomeranz felt fine talking trash to Farrell in the dugout. When players don't respect the manager, you have a problem — even if it's an image problem — and Farrell's had it too often.
4. Ned Yost, Kansas City Royals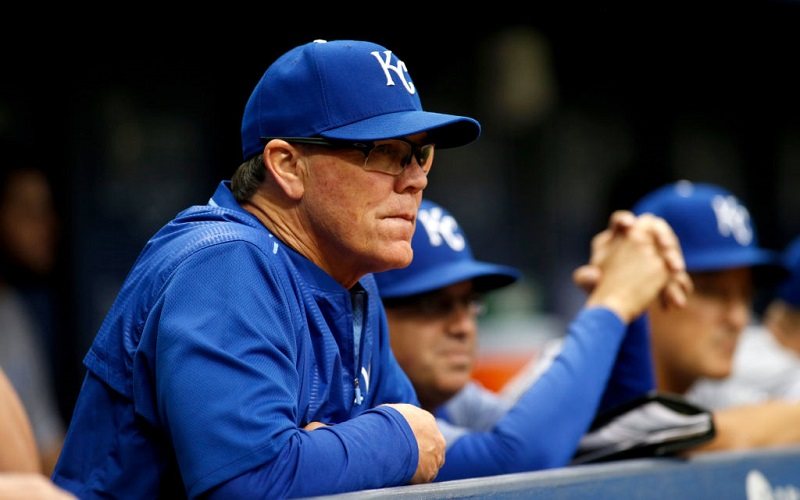 Over the years, Ned Yost has acquired the reputation of being extremely passive and defiantly old-school, both of which can infuriate fans. It plays out on the field in various ways. In the past few seasons, Yost has insisted on batting Alcides Escobar — he of the .294 career OBP — in the leadoff spot because "it worked" in 2015, when K.C. won the World Series. It took until Escobar was hitting .176 during 2017 for Yost to budge.
Other times, the Yost philosophy determines bullpen moves for reasons like "the sixth inning belongs to" one reliever or other. (Terry Francona, who burst that bubble during the 2016 playoffs, deploys a different strategy with the division-rival Indians.) Players have access to television sets and the internet, too, so they all have the same information. You have to wonder how many think Yost ought to bend his philosophy in hope of winning more games.
3. Brad Ausmus, Detroit Tigers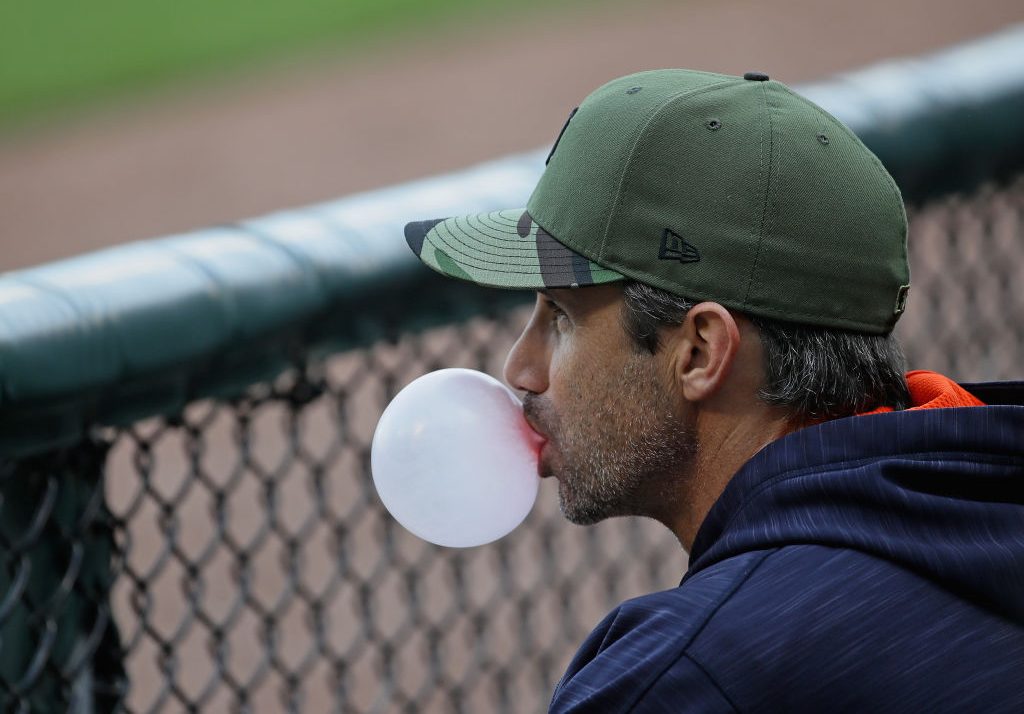 Brad Ausmus did not put together the payroll disaster that is the 2017 Tigers, but the fourth-year skipper doesn't seem capable of altering the situation, either. Since taking over in 2014, Ausmus has had trouble finding the right lineup and pulling the trigger on seemingly obvious moves. (Yanking Francisco Rodriguez from the closer's role comes to mind.)
After so many disappointing years, you usually see a sell-off at the trade deadline, followed by a managerial change. We can't see Ausmus having any positive impact on a team that's grown old fast, but things happen slowly in Detroit. Maybe his expiring contract will show the club the way forward.
2. Bryan Price, Cincinnati Reds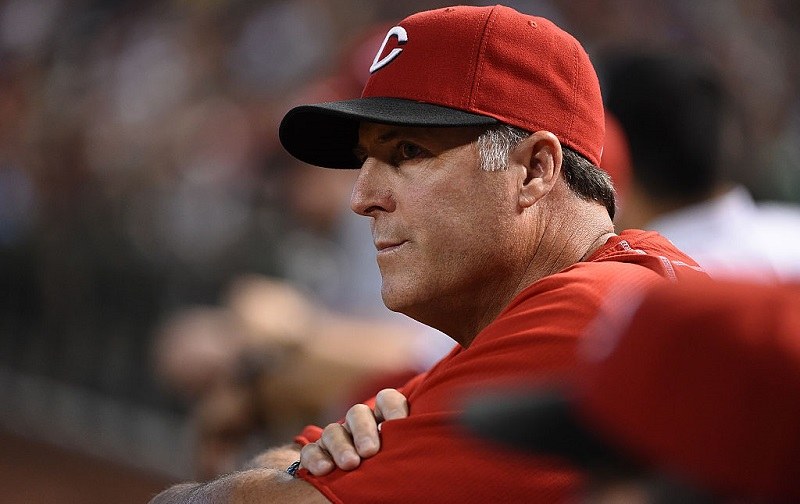 Bryan Price has demonstrated encouraging signs in 2017. The Reds skipper tried out (and succeeded with) a new-school approach to bullpen use, and Cincinnati had a reasonably good start to the season. However, the Reds continue to be one of the sorriest clubs in the Majors while Price has gone down as one of the least successful managers in Cincinnati history. Injuries to the pitching staff have been a huge problem, for sure, but there has been little maturation of the team on the field.
During a rebuild, some of the blame must fall on a manager's shoulders. Then there is Price's tirade against a reporter (f-bomb count: 77) during the 2015 season. Everybody makes mistakes, but it will take a little while longer for him to live that one down.
1. John Gibbons, Toronto Blue Jays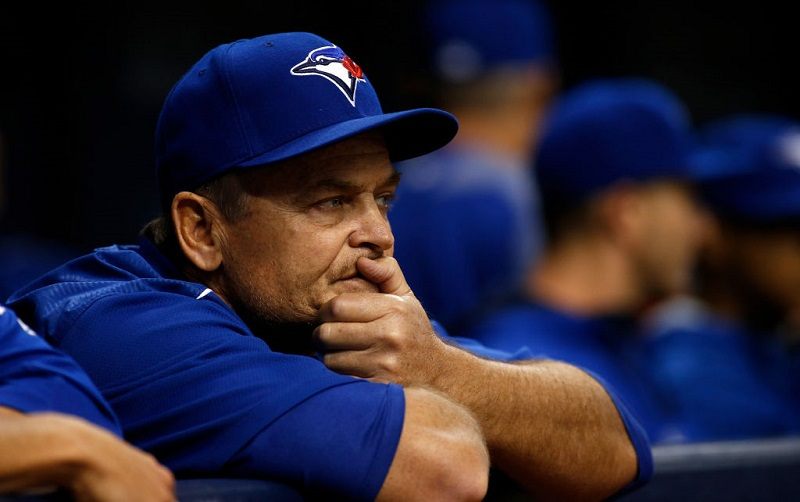 Does John Gibbons ever seem in control of the Blue Jays? When you think about Toronto, the team's personalities dominate the conversation. There's Jose Bautista, Josh Donaldson, Russell Martin, and Marcus Stroman. At various points of the year, they will have dust-ups with other teams, the media, fans, or all of the above. In other words, Gibbons's job isn't easy, but he doesn't do it particularly well, either.
Take the 2016 campaign, when the Jays were crumbling down the stretch. You had Blue Jays putting reporters on the no-talk list and other silly behavior while the team collapsed and Gibbons stayed complacent. It doesn't help that he's among the worst at managing a bullpen or challenging bad calls, but Gibbons does his worst work by letting players dictate the action in the clubhouse.
Statistics courtesy of Baseball-Reference