The Worst Players in the 2018 World Cup
There's no doubt that the World Cup features the best soccer players from around the world — and the 2018 games in Russia are no different. We've seen a few surprising teams go out early, too, like Germany and every team from Africa. And it was even more surprising when some of the finest players (we're looking at you, Cristiano Ronaldo) exited the games sooner than expected.
Unfortunately, not every player chasing the World Cup trophy has pulled their weight. Here are the absolute worst players who arrived at the games totally unprepared.
1. David de Gea (Spain)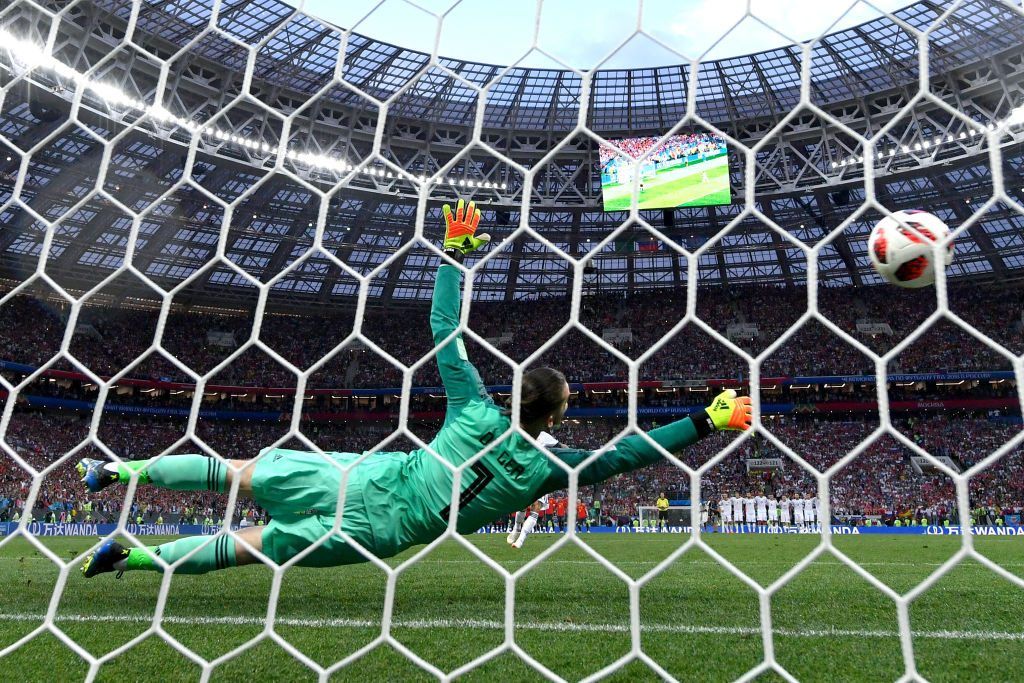 Spain didn't win their game against Portugal — and many are blaming goalkeeper David de Gea for the fall. The Independent explains De Gea is regarded as one of the best goalkeepers in the world. But he let Portugal's Cristiano Ronaldo score on him during the end first half, which essentially sealed Spain's unfortunate fate.
De Gea noted he doesn't think he gets enough support from his home team, either. "My own criticism is bad enough," he said. "I would have liked that they defend me more in a difficult moment in my life."
Next: This German star knows how bad his performance was.
2. Sami Khedira (Germany)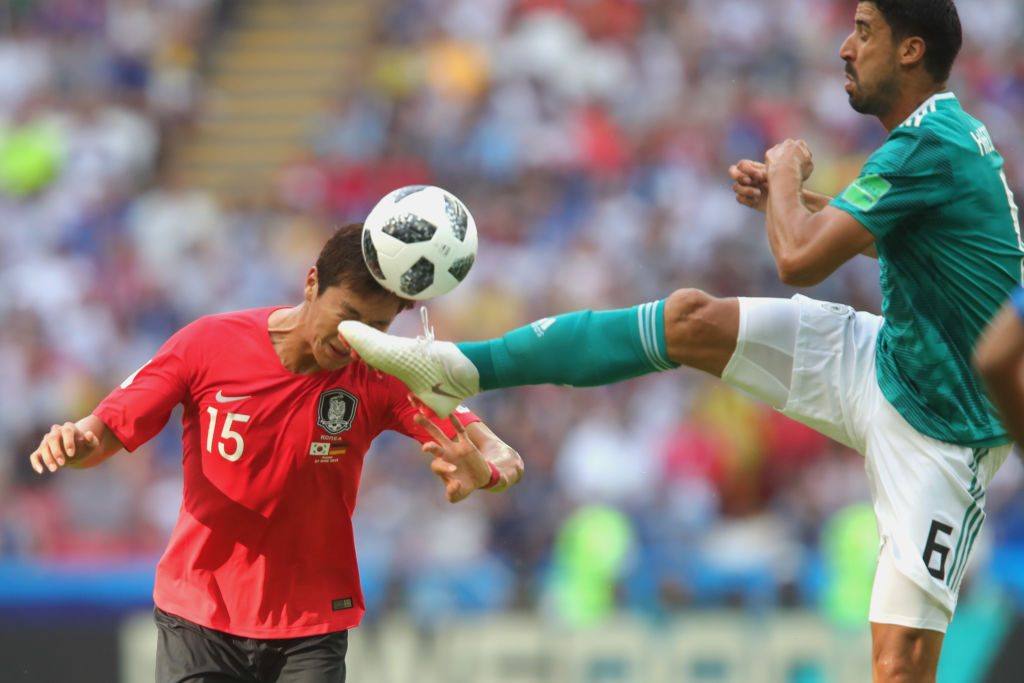 According to Daily Mail Online, Germany had its worst World Cup performance since 1938. And midfield player Sami Khedira blames part of their losses to South Korea and Mexico on himself after performances he called "inexplicable."
"Four weeks ago, everything was perfect," Khedira said. "And then these two games happen to me. I have not experienced that during my entire football career and therefore I have to question myself."
Next: Some called this player a "disgrace" after his poor showing. 
3. Manuel Neuer (Germany)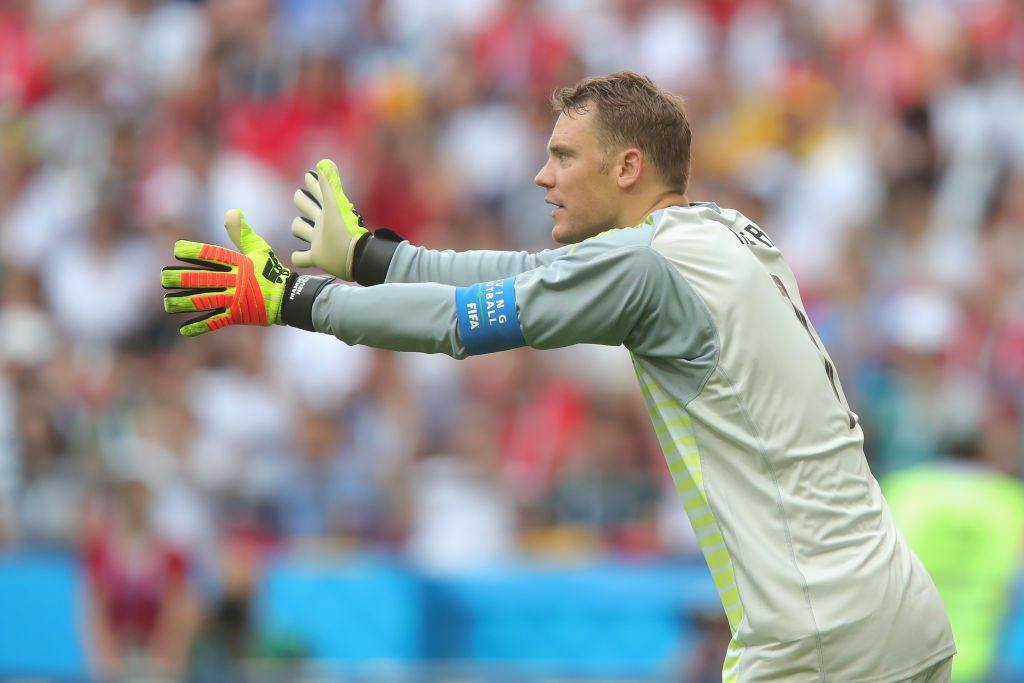 Germany had more than one horrible performance this year, leading to an early defeat. And goalkeeper Manuel Neuer really failed his team when he raced out of his penalty area and up the field with his teammates. Unfortunately, this allowed South Korea to land a goal in an empty net, Metro reports.
Roaming outside of his box isn't a first for Neuer, unfortunately. As commentator Chris Sutton on BBC Radio 5 Live said, "Manuel Neuer you are a disgrace."
Next: This player from Portugal couldn't get the job done.
4. Raphael Guerreiro (Portugal)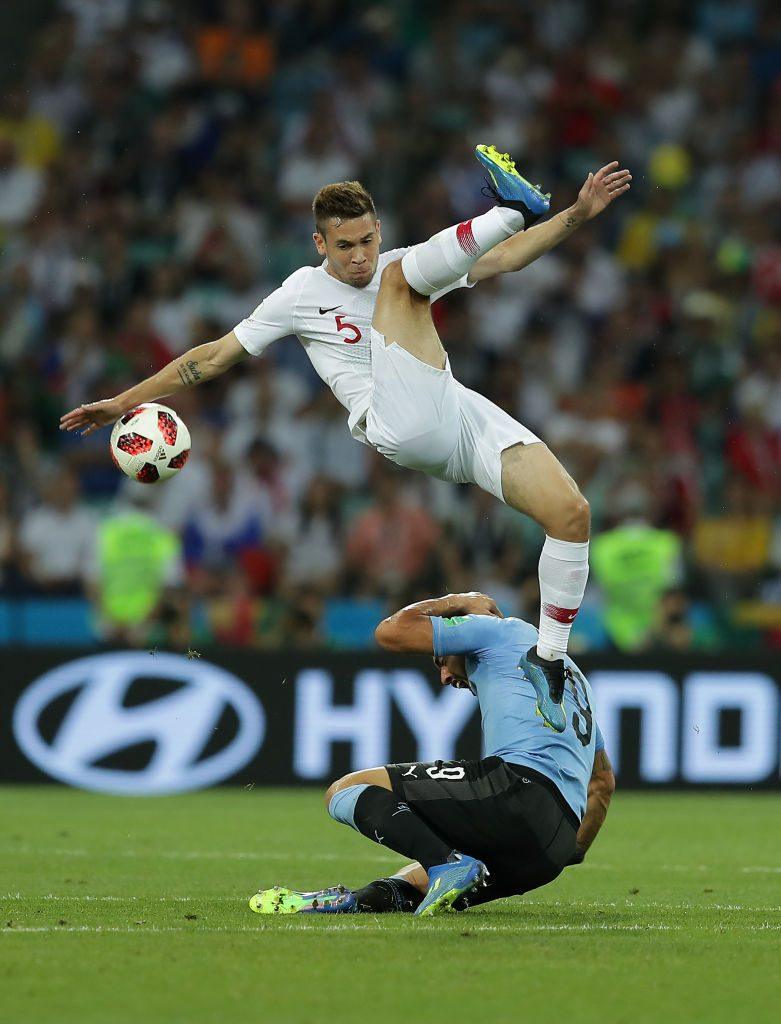 Everyone predicted Raphael Guerreiro would be a huge threat on the field — but his performance totally fell flat. BVB Buzz reports Guerreiro struggled when it came to helping his team on the defensive end against Iran. And this points to a recent history of issues for the soccer player.
During his season with Borussia Dortmund, he struggled with long-term injuries that threatened his game and didn't help here. Though he showed moments of greatness, his World Cup performance was certainly less than stellar.
Next: This player's ready to retire now.
5. Roman Torres (Panama)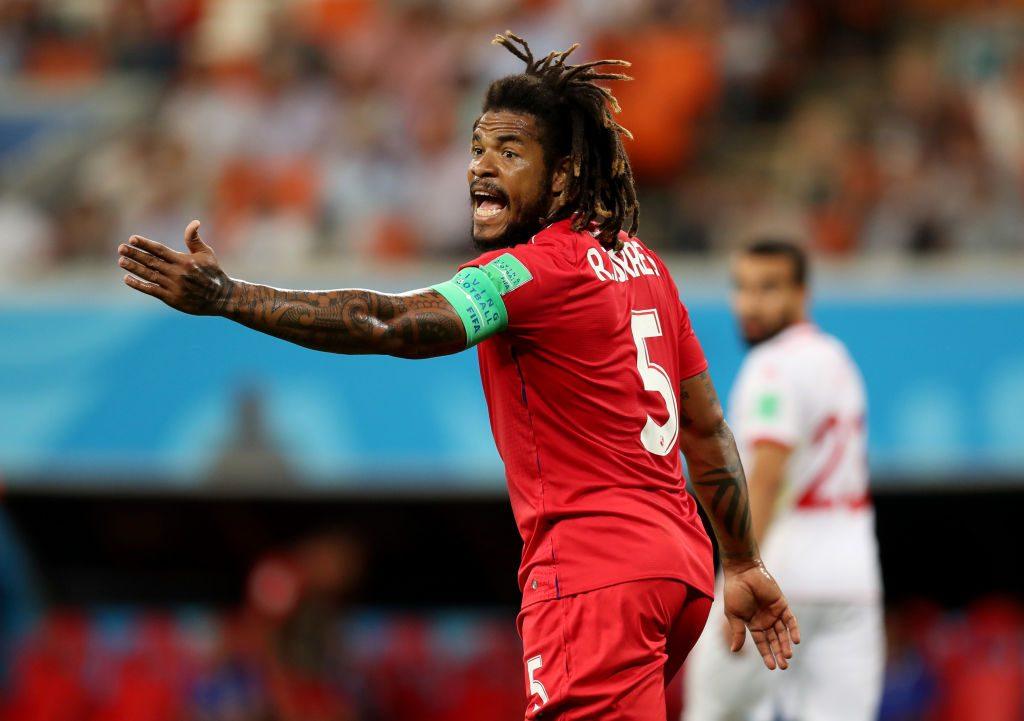 He was once considered a hero for Panama — but Roman Torres has seemingly fallen from grace. The Sun reports Torres was the one who scored the goal that took Panama to their first ever World Cup. Unfortunately, in 2018 he finished with zero points with the worst team in the tournament, as they lost to Belgium, England, and Tunisia.
It seems Torres is all set to retire, too, along with five other players.
Next: This player never expected to lose to Mexico in the opener. 
6. Thomas Muller (Germany)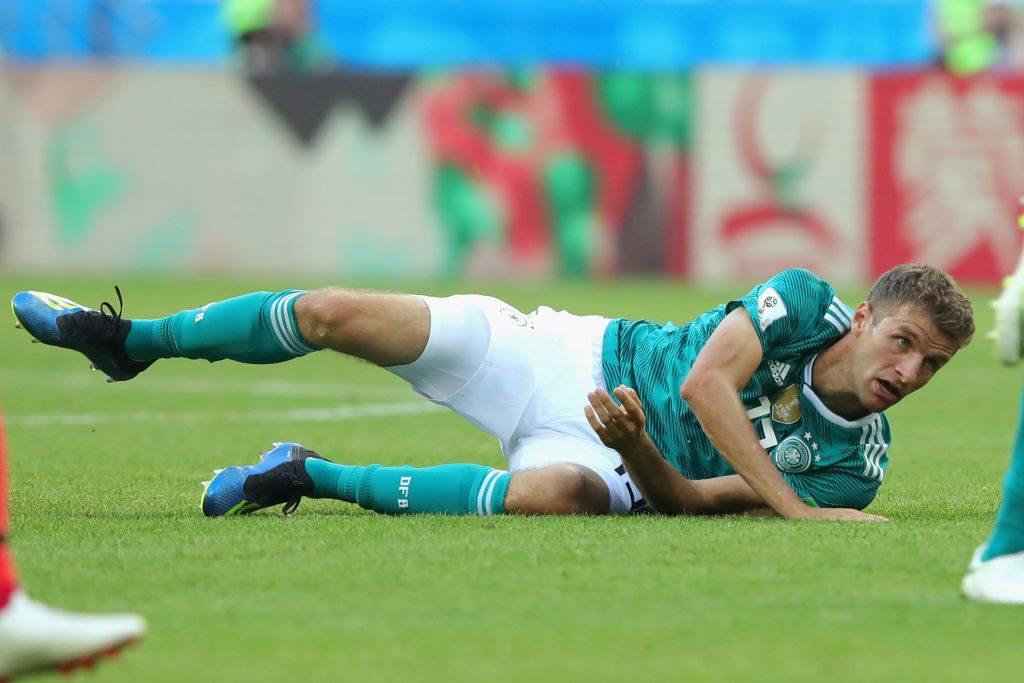 Germany thought they had their opening match to Mexico in the bag — but they suffered a shocking defeat. And Thomas Muller felt the pressure, as he didn't do much to help the team at the time. The Daily Mirror reports Muller said, "We are self-critical enough to deal with it. But what is important is that we look ahead."
Unfortunately, Muller was later dropped by Germany boss Joachim Low, The Daily Express explains. He couldn't pull it together and hadn't scored a goal for his country since March 2017.
Next: This player received death threats after his mistake on the field. 
7. Willy Caballero (Argentina)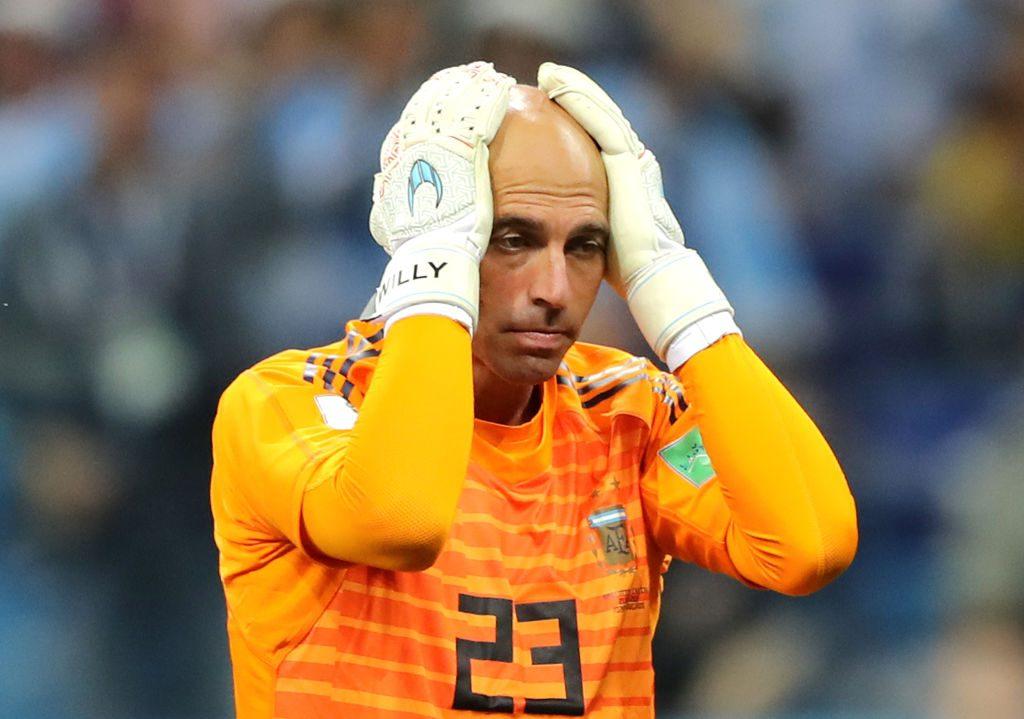 This goalkeeper made a huge mistake in the World Cup — and it seriously alarmed fans. Goal explains Willy Caballero messed up during the Argentina vs. Croatia game, giving Croatia the chance to overtake Argentina 3-0. Argentina was able to recover during their game with Nigeria — but Caballero took serious heat.
Caballero shared posts on Instagram explaining fans sent him ruthless death threats following the Croatia game for his poor performance. Luckily, he was able to garner support from his teammates.
Next: Poland couldn't recover from this player's mistake. 
8. Grzegorz Krychowiak (Poland)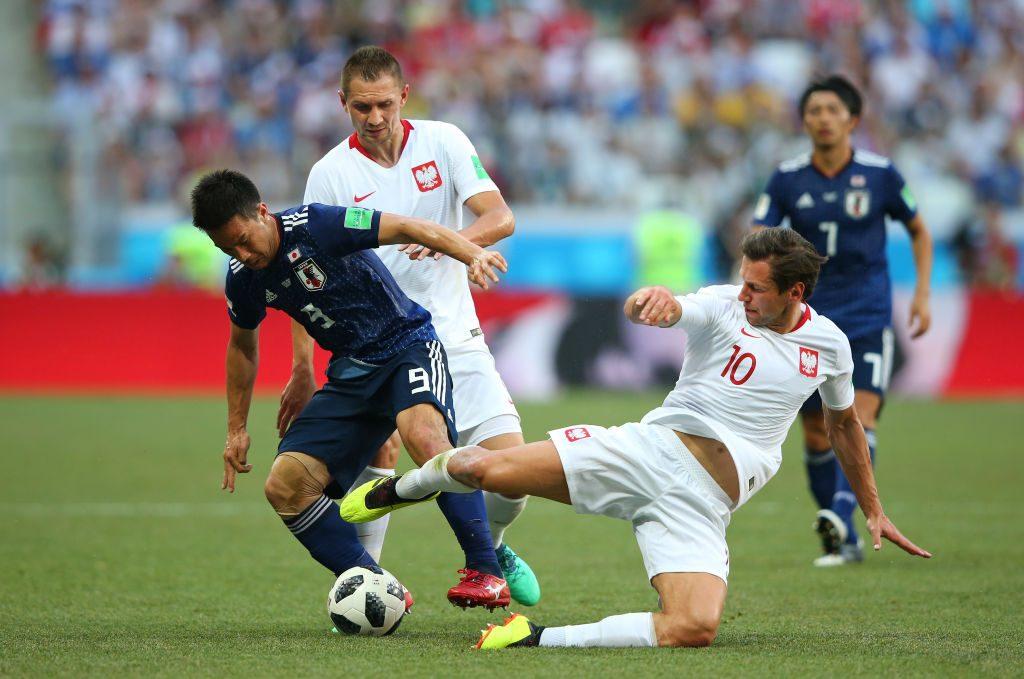 Poland had a flat-out bad performance at the World Cup, and midfielder Grzegorz Krychowiak was part of the problem. In their opening performance, Reuters notes they lost 2-1 to Senegal. And Krychowiak made a terrible back pass that landed right by the feet of the other team. Senegal then scored easily when Poland's goalkeeper was outside the box.
As Poland's coach said, "We simply lacked quality in the first half and made unnecessary mistakes."
Next: This Colombian player says bias isn't helping out his team. 
9. Radamel Falcao (Colombia)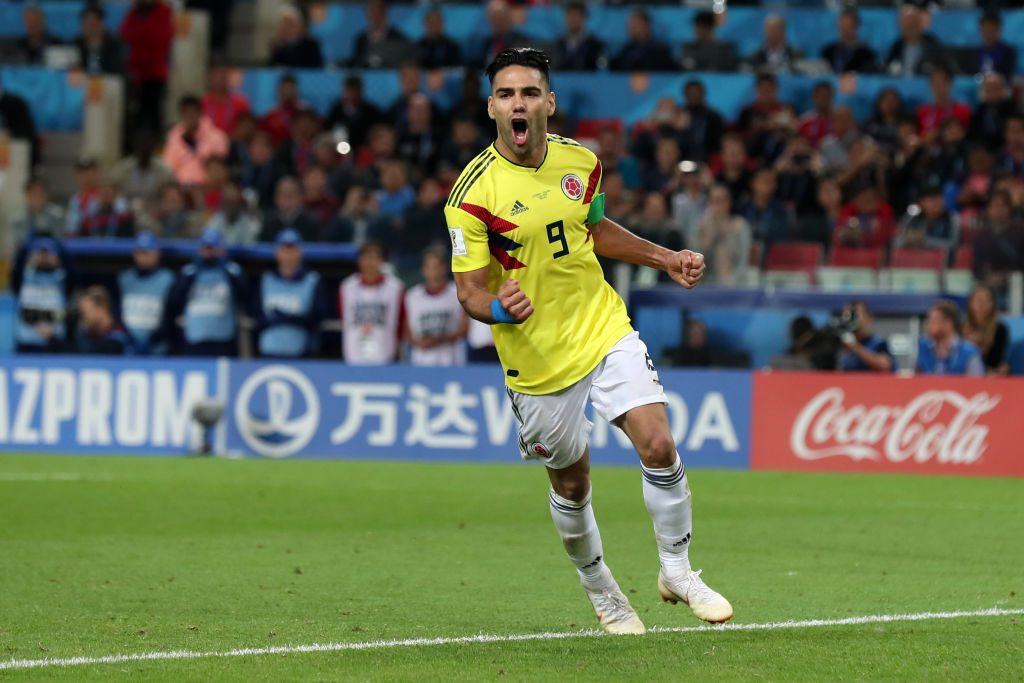 Colombia had high hopes going into the World Cup — but when it came time to face England, they couldn't pull through. And Sportskeeda notes Radamel Falcao gave a particularly disappointing performance, as he only scored one goal in the group stage and had difficulty getting through England's strong defense.
He made numerous other mistakes, too, like waiting for the ball instead of going after it and not putting any pressure on the opposing side. The Guardian notes Falcao is also claiming the ref favored England, which turned a few heads.
Next: Russia made it far — but this team member failed. 
10. Igor Smolnikov (Russia)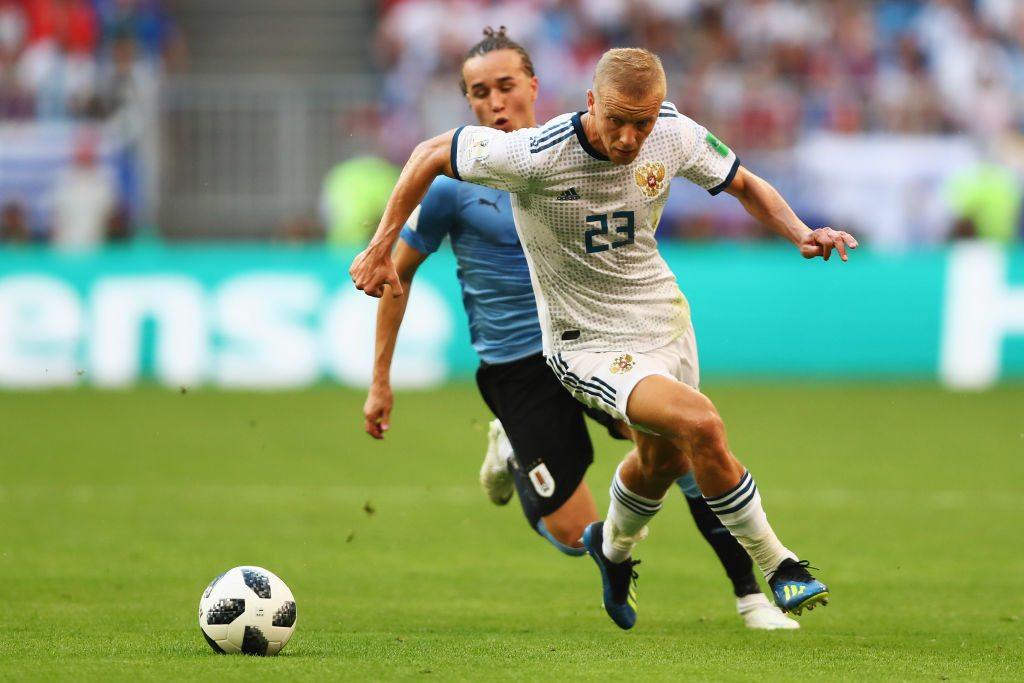 No one expected Russia to do as well as they did — but even so, Igor Smolnikov seriously disappointed his team. When it was Russia vs. Uruguay, Smolnikov accrued two yellow cards in a very short amount of time, The Independent reports. The Washington Post says Smolnikov was then sent off the field with a red card for tripping.
In the end, Russia couldn't get it done. And we're sure Smolnikov is disappointed in himself.
Next: This player had one of the most embarrassing moments yet. 
11. Michy Batshuayi (Belgium)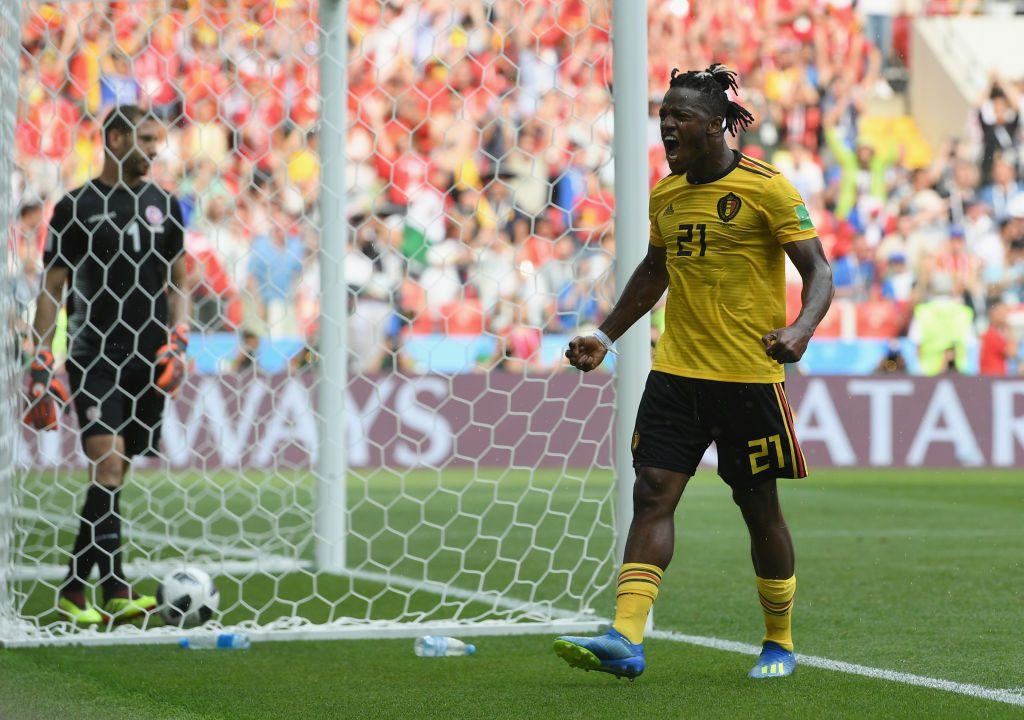 In all the drama of the World Cup, there are moments that made us laugh, too. And one of them involved Belgium's Michy Batshuayi. After his teammate Adnan Januzaj scored a goal for Belgium when they were playing England, Batshuayi excitedly decided to celebrate. South Morning China Post says Batshuayi kicked the ball and aimed for the net — but he missed and it hit the post. It then rebounded and smacked him in the face.
He was able to laugh it off on Twitter — but still, this goes down as a seriously stupid thing to do. And none of his other plays could make up for it.
Next: This German player says his team played disastrously. 
12. Jerome Boateng (Germany)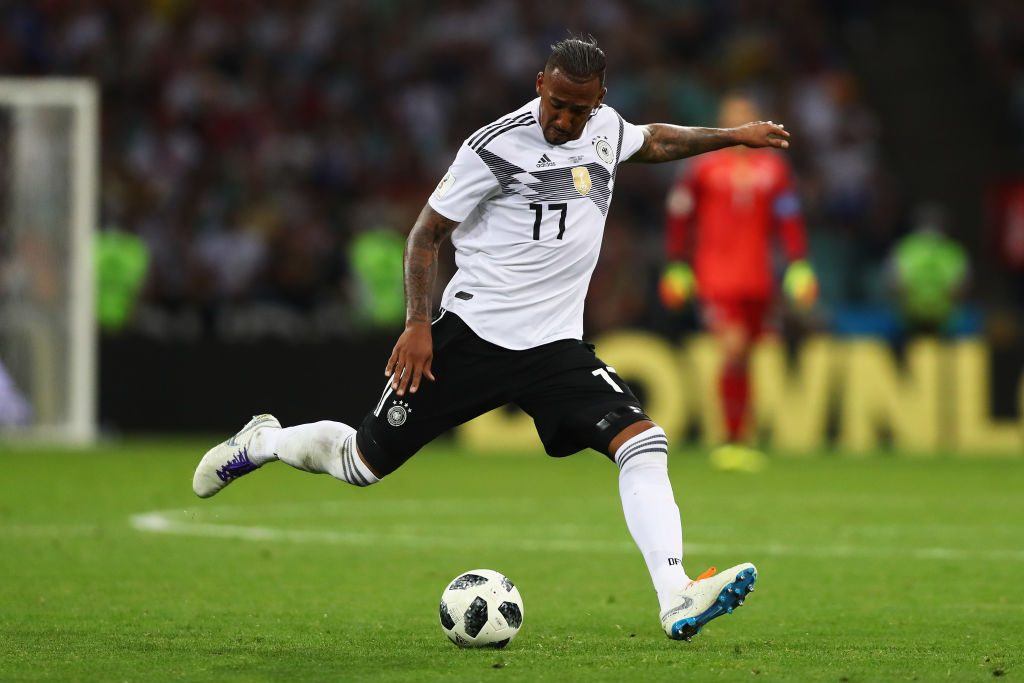 Multiple players from Germany made the list here, as their entire team sloppily lost against both Mexico and South Korea. And center back player Jerome Boateng didn't help the cause, either. ESPN reports people were calling for Boateng to retire following his poor performance, too.
Boateng insists he's not going to retire, however. "I am a leader," he said. "And as such I am ready to tackle the reboot."
Next: Yet another German player disappoints — and he has another scandal he can't live down, either.
13. Mesut Ozil (Germany)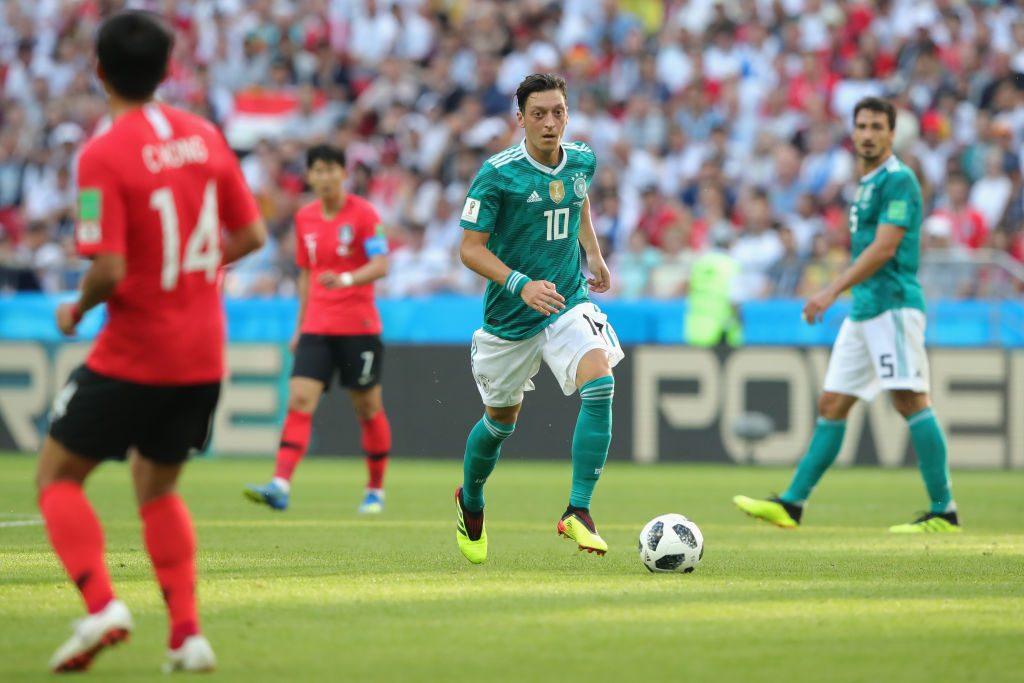 Another German player who can't live his woeful performance down is Mesut Ozil. The midfielder had a totally forgettable performance that helped bring Germany down earlier than anyone expected. And like Boateng, many wondered if Ozil was going to announce his retirement.
Performance aside, Ozil was involved in a scandal, too. NDTV Sports explains the German player met with Turkish president Tayyip Erdogan, which made many question his loyalty to his country.
Next: This Argentina player has announced his retirement. 
14. Javier Mascherano (Argentina)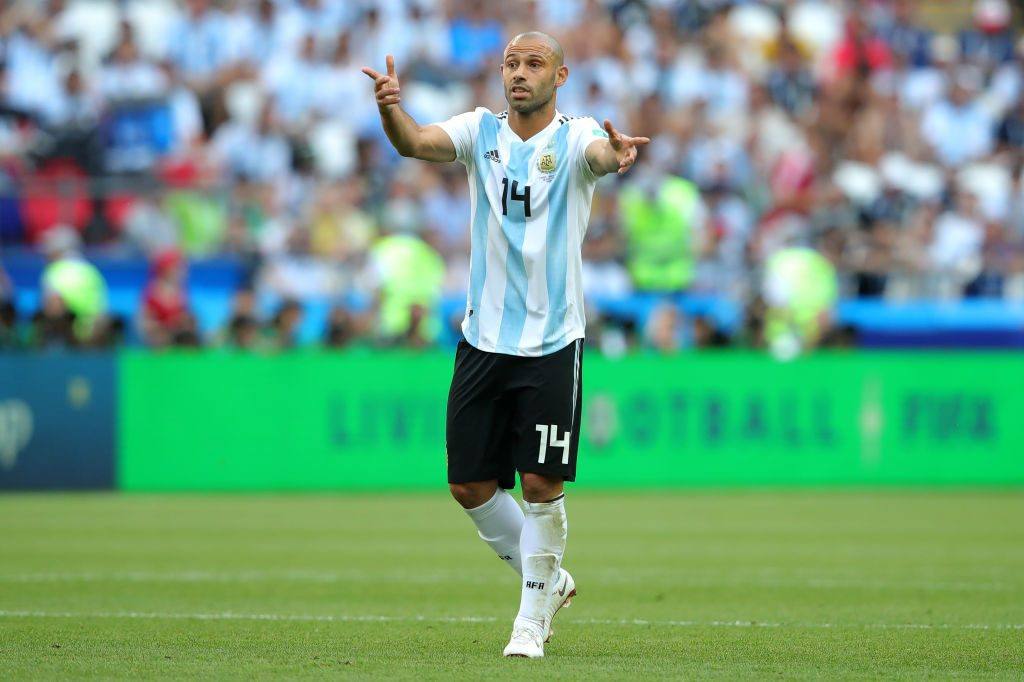 Midfielder Javier Mascherano seemingly did all he could to save Argentina — but both he and his teammates couldn't pull through. The National notes Mascherano seemed distracted through the games, which wasn't typical for him. And Argentina's defeat, ESPN says he announced his retirement from international football.
"It cost us so much to lift ourselves up again. From this point on I will be just another fan of the Argentina national team," Mascherano said. "It is over. The illusion is shattered."
Next: This player says he played a great game — but did he?
15. Fidel Escobar (Panama)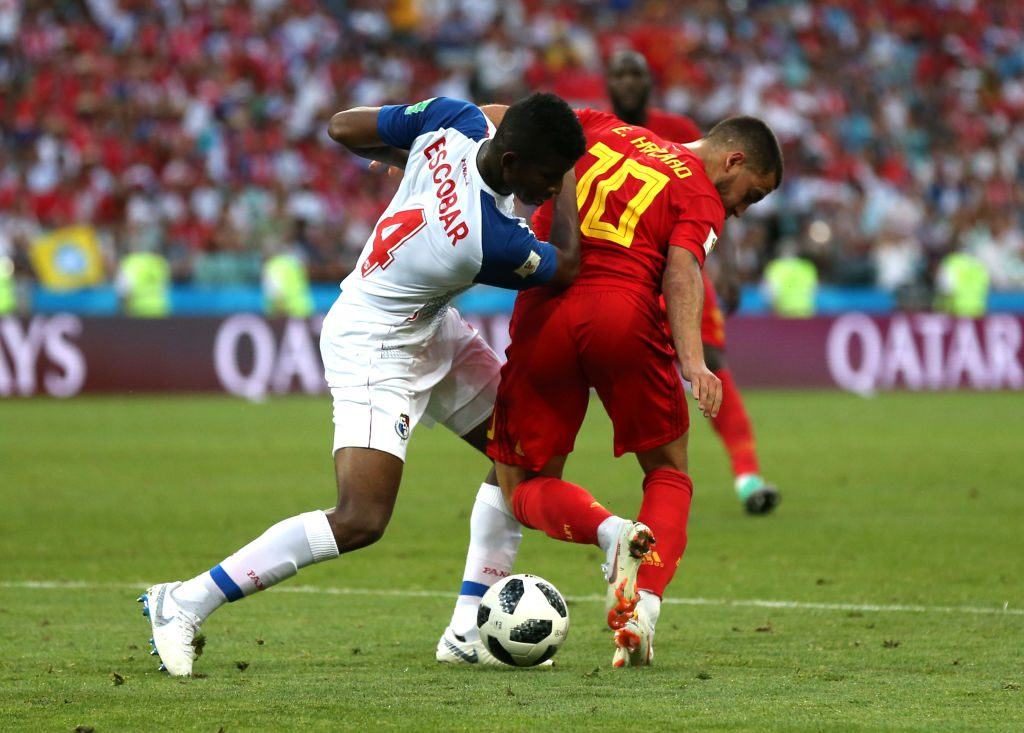 They tried their best, but Panama just couldn't get it together. They lost to Belgium 3-0, with Fidel Escobar starting at center back. Despite the loss, Escobar attempted to stay positive by saying that they "played a great game," New York Red Bulls reports.
It seems Escobar didn't really pull his weight, though. BBC says he had the fifth-lowest rating in the group stage — though several German players had far worse scores than he did.