The Worst Thursday Night Football Games This Season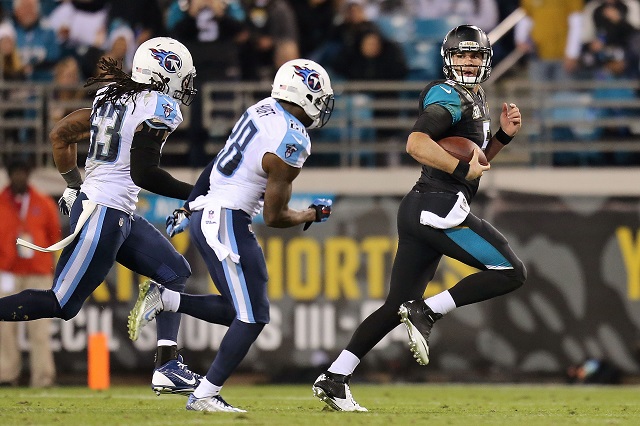 You can't be blamed for skipping out on the Week 16 Thursday Night Football game. After all, it was between a pair of teams that had a combined four wins and generally hadn't been providing the kind of entertainment most people expect when they turn on a football game. In one conversation about the Thursday slate, we were treated to this not-uncommon complaint: "I finally have access to NFL Network, and I'm presented with Jacksonville and Tennessee."
Of course, one of the big stories this offseason — at least, if you're into broadcasting — was that CBS partnered with the NFL to bring Thursday Night Football to network television. This would seem to run in opposition to the way most of the league (the players, the coaches, and to some degree, the fans) think about midweek games. The players hate it because they don't get enough rest and recovery time from the previous Sunday, the coaches hate it because their players aren't at their best, and the fans hate it because there's some seriously bad football to be played.
So which games have stuck out as the worst of the lot this year? Surprisingly, despite the advance hype that would've made you believe Tennessee versus Jacksonville would cause you to weep uncontrollably, the game wasn't that boring. You'd never mistake it for a playoff game, but it wasn't terrible. Instead, we went back through the box scores at Pro-Football-Reference and shined some light on those repressed memories to bring you the worst Thursday night games of 2014.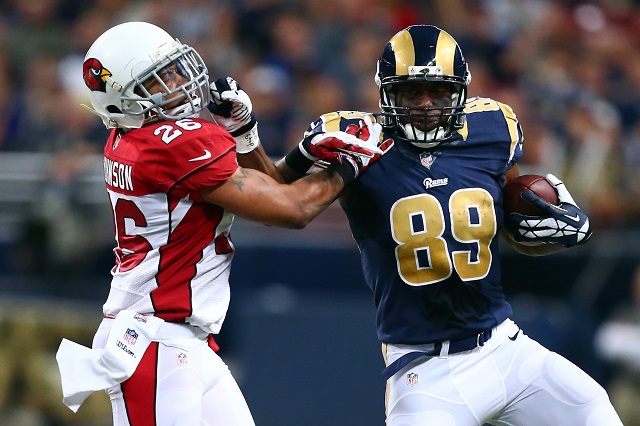 We can't sugarcoat it — there's one game that's going to go down in relative infamy from this season, and it's the touchdown-less wonder: St. Louis against Arizona in the battle of the boring. It was a 12-6 snooze that the announcing team tried to keep interesting in any way possible. That iteration of TNF was a window back in time to an era when passing was hard, receiving was harder, and the game was not nearly as much fun to watch as it is now. We'll leave the gnashing of teeth to the purists; we want touchdowns.
But even when there are touchdowns, Thursday is lacking — no one really enjoyed Atlanta's 56-14 stomp over the Miami Dolphins aside from Falcons fans and people who were lucky enough to have Matt Ryan and Julio Jones on their fantasy teams. It felt like a stomp, and stomps are fun for roughly one quarter of play. Another notable stomp was when Washington saw its quarterback throw four interceptions against the Giants. Fun for Giants fans, but not a great football game. And then there were the rest of the games, which are imminently forgettable (the definition of a lackluster football game).
Did we miss any? Here's the full list of Thursday night games from this year, complete with box scores and point differentials. Feel free to let us know.