MLB
Why Theo Epstein Might Not Return to the Chicago Cubs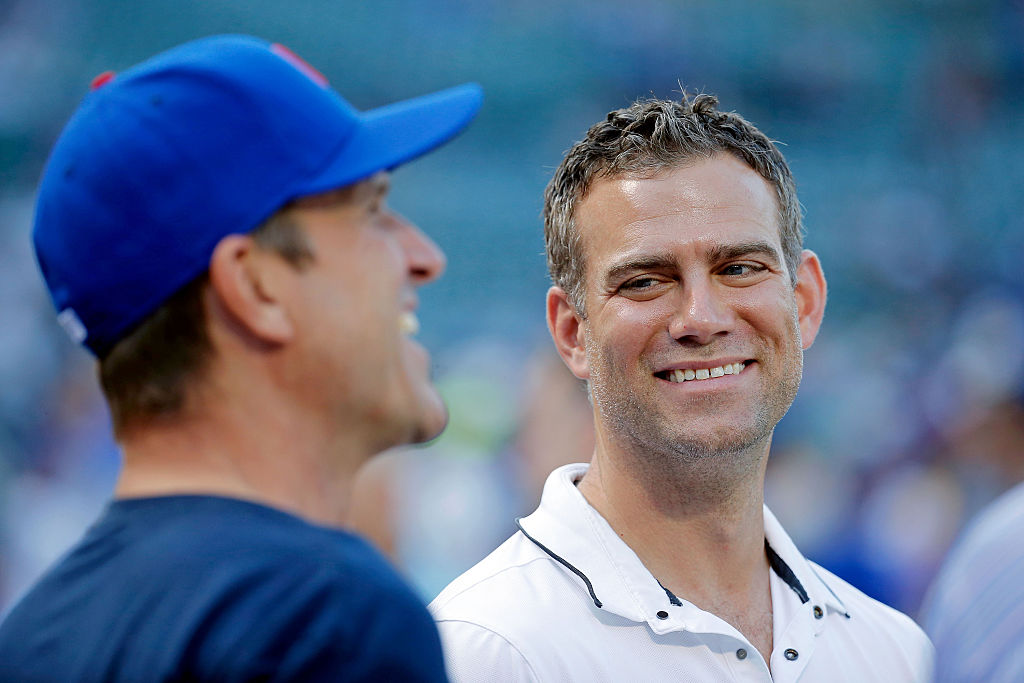 There was once a time when Theo Epstein leaving the Boston Red Sox seemed impossible. The team named the then-28-year-old — who grew up idolizing the Sox in Brookline — as the General Manager, and he led them to win the World Series for the first time in 86 years by the time he was 40. But things turned sour, and the intellectual Epstein knew it was time to move on and pursue other challenges.
Enter the Chicago Cubs. Much like the Red Sox, the Cubs have a famous World Series drought of their own. When Epstein showed up in Chicago in 2011, the organization was in shambles. The Ricketts family recently purchased the franchise, and the team faced little talent on the major league roster and next to nothing in the minor leagues. Few in their aging scouting department had heard of Excel spreadsheets or had an email address.
Five seasons later, things have turned around for the Chicago Cubs. The team had three losing seasons while Epstein and his staff of talent evaluators gathered prospects and quality major-league talent. One by one, their young players — Anthony Rizzo, Javier Baez, Jorge Soler, Kris Bryant, and Addison Russell — graduated to the big leagues. The list goes on and on. Chicago won 97 games and made it to the NLCS in 2015; they already clinched the best record in the National League with a week left of play in 2016.
Looking ahead, Epstein's contract with the Chicago Cubs expires this offseason. But after five years with the team, there's no chance he will walks away, right? After all, Epstein made it clear from the start that this is where he wants to be, and he seems to enjoy the success. It's all about building an organization capable of sustained success, not just a short window of contention. But despite that, there's a big reason why this might be Epstein's last year with the Cubs.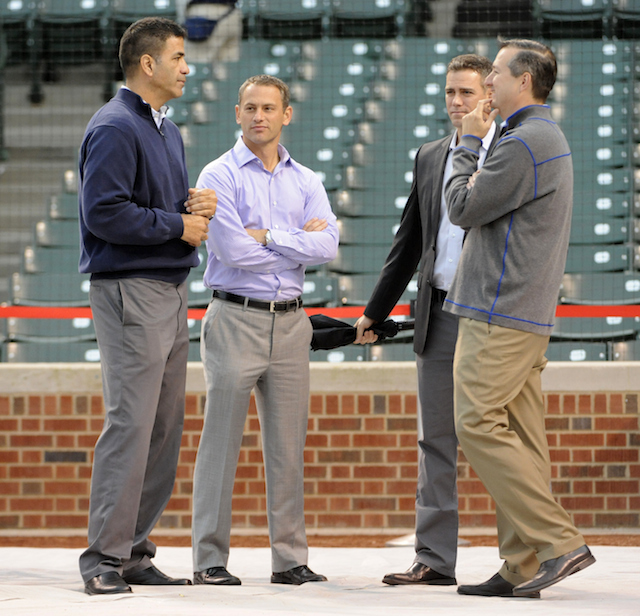 We've established that Epstein is an intellectual, with interests and personal goals stretching beyond baseball. He left a situation in his hometown — granted the fact that it got tumultuous with team president Larry Lucchino — to take on a major project with the Chicago Cubs. If the team wins the World Series in 2016, what's the incentive to stick around?
Let's look back at history. The Red Sox won the World Series in 2004 with, by and large, a team that was around before Epstein took over the reign's prior to the 2003 season (with a few notable exceptions, of course). Epstein would tell you he's most proud of the 2007 World Series winner, as it represents his labor of love. His baseball acumen built the foundation for this team. After that? Things became progressively more stale.
Epstein still had great drafts, but the franchise pushed him to sign free agents. He made mistakes (see Carl Crawford). He knew, by the time it was all over, that he'd overstayed his welcome with the Sox. Epstein learned this lesson the hard way. So if the Chicago Cubs win the World Series this season, where is the incentive to sign on for five more years?
This is Epstein's team. Unlike when he arrived in Boston, where there was no initial teardown process; the first World Series win — if it happens — will be with a team entirely constructed by Epstein. Signing a deal for another five years will be at the risk of not having learned anything from his lesson in Boston — even if it makes him the highest-paid executive in the game.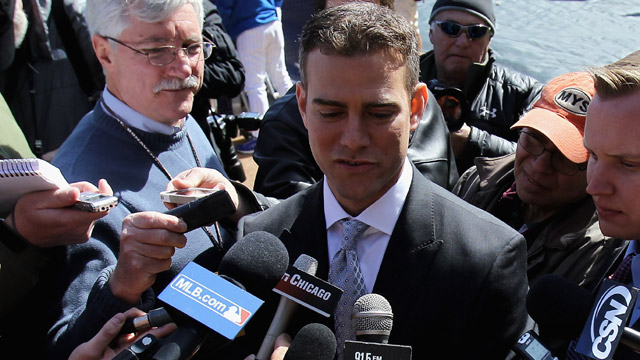 If Epstein decides to walk away, there will be no guilt on his end. He accomplished everything he set out to do, which is to win the World Series and set the Chicago Cubs up for a run of sustained success. With Jed Hoyer and Jason McLeod, both highly respected within the game, it's not exactly like Epstein would leave the cupboard bare for Chicago. The Cubs currently have a fully functioning organization with a ton of young talent and an ownership group dedicated to winning.
This, of course, assumes that Epstein has other interests. Maybe he doesn't. Maybe he loves and appreciates Chicago as his second home, and likes his job enough to simply stick around and do it for a few more years. However, based on what we do know about him, is it so unreasonable to think that the lack of a contract extension is actually a verbal agreement with his boss, Ricketts?
We don't think so. If the Cubs don't win the World Series this season, a new contract for Epstein is likely right around the corner. After all, he's even said before that he does not plan to leave Chicago before the Cubs finally win. But if they do win? Maybe he wants to further cement his legacy by leading a third team to the World Series? It's not like the San Diego Padres, Seattle Mariners, or Houston Astros have a ton of recent history with winning.
Whatever Epstein does following this season, it'll be the right decision for his future. There's no guarantee that he returns to being the President of Baseball Operations with the Cubs again next year, should the team win the World Series. If he moves on, it will be just fine with most Cubs fans — he kept his promise.
Information courtesy of ESPN and Baseball-Reference.