There Are Only 3 Active Players on the NFL's All-Time Team Roster
The NFL has a long history; some teams even date back to the 19th century. All 32 franchises have experienced ups and downs, and they all have at least one legendary player. However, the NFL recently published its picks for the All-Time Team Roster. Only three of the included players are on the field.
The "100 years of the NFL" celebration means there are plenty of eras to review. This makes it even more special that three stars managed to make it onto the all-time list before even hanging up their cleats.
1. Larry Fitzgerald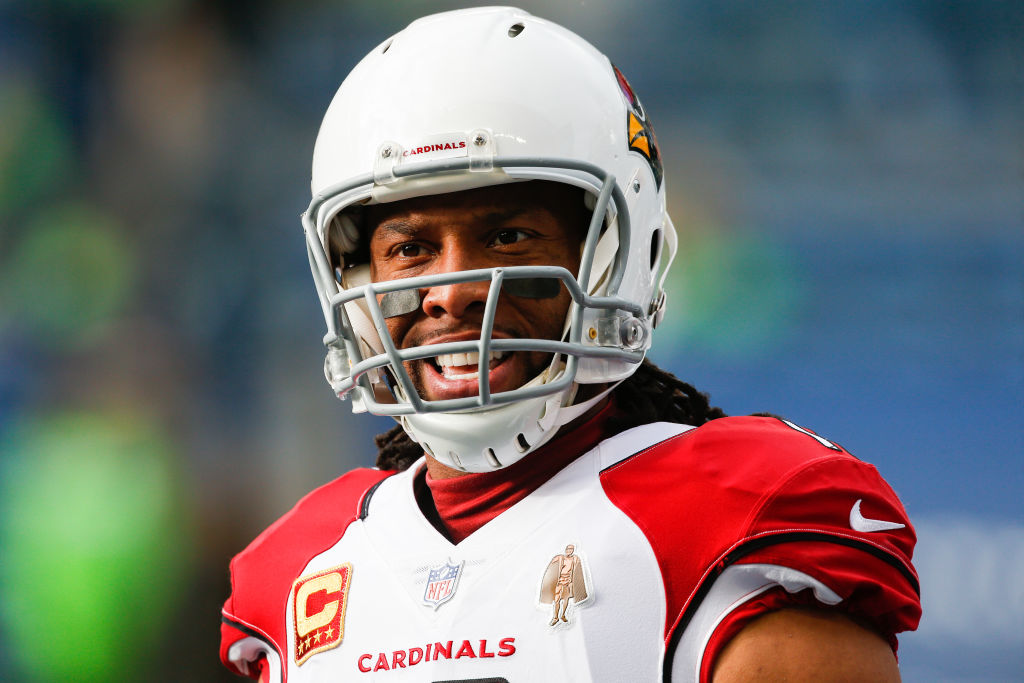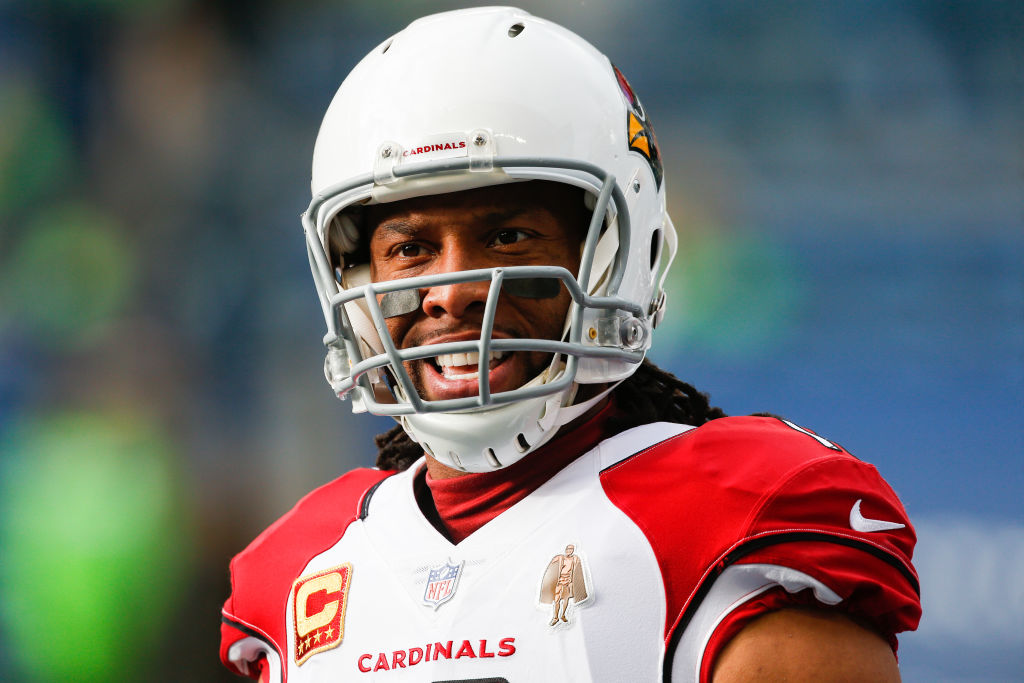 The Ageless Wonder — although all three players deserve this nickname — still put up great numbers in 2019 while playing for a mediocre Cardinals team. The fact that Fitzgerald may finally consider retirement certainly doesn't take away from the difficulty of making the all-time list while still active.
The 36-year-old is by far the greatest Cardinal of all time and a great choice to represent Arizona on the NFL's All-Time Team Roster. Despite a mediocre year for the Cardinals, Fitzgerald finished in the top 50 in receiving yards and just outside the top 25 for receptions as QB Kyler Murray struggled to find his footing in the NFL.
2. Tom Brady
The only active shoo-in for the all-time list, Brady is likely focused more on winning his seventh ring than on a "great players" list. Despite his distaste for the term, TB12 is almost certainly the Greatest Of All Time.
Brady's Patriots capped the 2009-19 decade by winning the AFC East for an unprecedented 11th straight year. It seems absurd to suggest that Brady has been "unlucky" in his career, but if things went slightly differently in the 2008 and 2012 Super Bowls, the QB could be eyeing his ninth ring instead.
Whether he likes it or not, Brady is absolutely one of the best players to ever pick up a football. No list of greats would be complete without him.
3. Adam Vinatieri
In the early 2000s, Vinatieri's nerves of steel combined with Brady's quarterback skills rattled off three Super Bowl wins in four years, including an upset over the 14-point-favorite Rams in 2002. Vinatieri moved to the Colts from 2006 forward. He even picked up a fourth Super Bowl win alongside Peyton Manning.
In an injury-shortened 2019, Vinatieri still converted two 50+ yard field goals and 22 extra points. Not bad for a player born during Nixon's first term!
Despite his recent struggles with the Colts, the team supported him until he moved to the injured reserve list following a knee injury. Vinatieri is now a free agent. Even if no team chooses to sign him, he'll go down in history as one of the best kickers ever.
The only active coach on the NFL's All-Time Roster
Any talk of Brady (or Vinatieri, for that matter) will likely involve the most successful coach of all time. Despite plenty of controversy, Bill Belichick's record is unparalleled.
Tom Brady has the most Super Bowl wins by a single player, but Belichick got all six of those rings too — along with two more for his work with the New York Giants before he joined New England.
There will never be another duo like Belichick and Brady, so it's no surprise they both made the NFL's list. While it's not as physically impressive that Belichick made the list while still active, it does speak to his consistently excellent record.
Follow more updates from Sportscasting on our Facebook page.