There's Absolutely No Reason for the Golden State Warriors to Trade Klay Thompson Now
After nearly a decade in a Golden State Warriors uniform, the injured Klay Thompson has sat out the season. However, due to COVID-19, all of the teams have been sitting out until this month. Now recovered, will Thompson be able to make a successful return? Or should the Warriors trade him?
Klay Thompson's NBA career (so far)
RELATED: Klay Thompson Uses This Hobby to Help His Basketball Career
CBS Sports calls Thompson "probably the second-greatest shooter in history." Thompson made 14 three-point shots during one game, the record during a single game. He also made 60 points in 29 minutes and 11 dribbles. Drafted in 2011, Thompson has spent his entire career with the Warriors. The Warriors have won three championships during Thompson's time on the team, in 2015, 2017, and 2018.
His humility and willingness not to be the superstar have built Thompson a great relationship with the team and the fans. He's proved his dedication with high points and game saves. He even made two free throws after tearing his ACL during Game 6 of the 2019 Finals.
Thompson has a great relationship with Stephen Curry as well. Botkin says together they are "probably the two greatest shooters and perhaps the best backcourt in NBA history." In the 2018–19 season, before his injury, Thompson was at the top of his game. During the first five Finals games, he averaged 26.0 points per game. He made 54.1% of his shots and 58.5% of three-point shots. Last summer, Thompson signed a five-year, $190 million maximum extension with the Warriors.
Klay Thompson's injury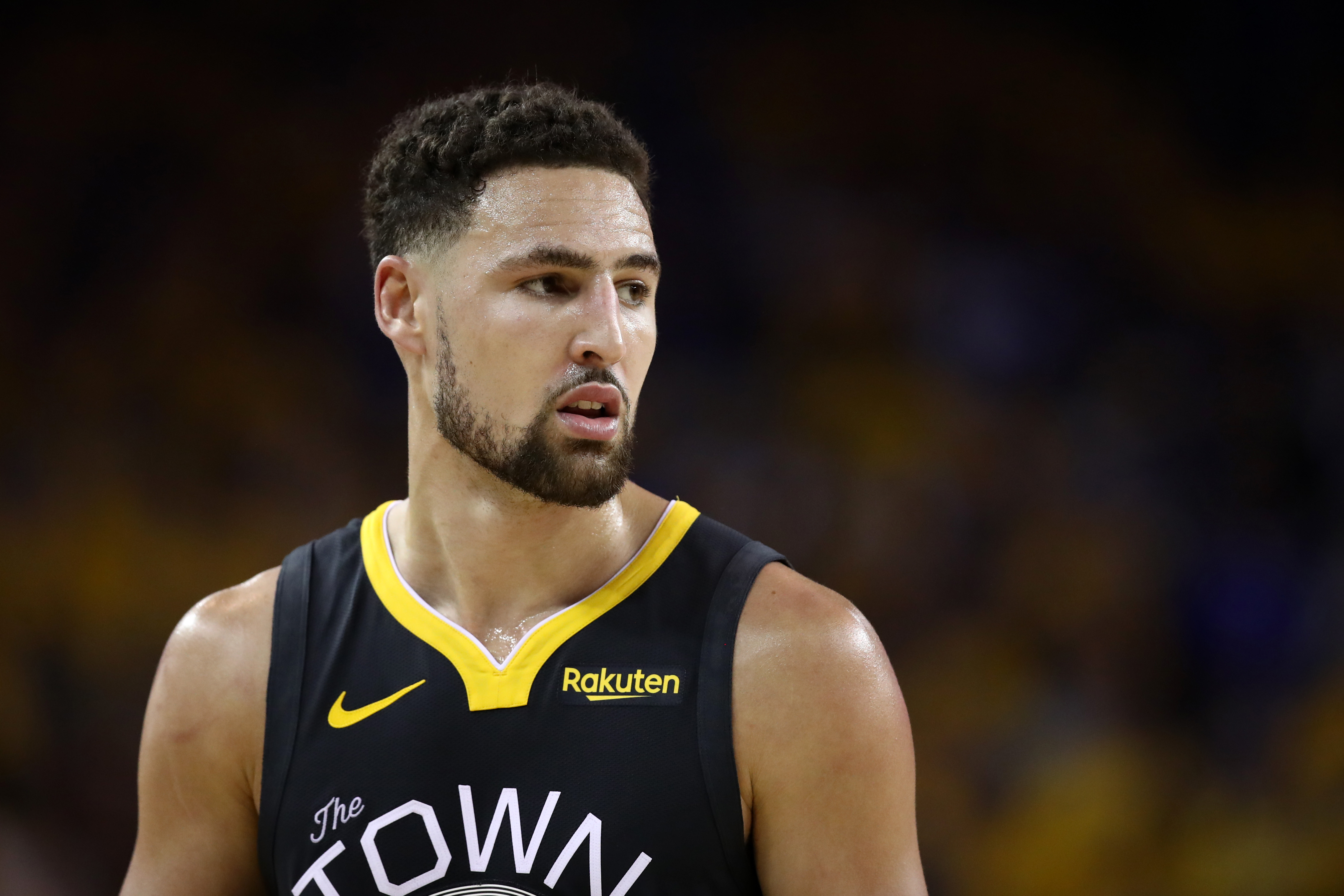 RELATED: Klay Thompson's Parents Passed Down Athleticism and Pride in Their Ethnicity
In Game 6 of the NBA Finals in June 2019, Thompson landed awkwardly during the third quarter, tearing his left ACL. The Warriors went on to lose the game and the championship to the Toronto Raptors. After being carried to the locker room, Thompson returned to make two free throws. He had ACL surgery to repair his knee at the beginning of July 2019 and then sat out the entire 2019–20 season. After not playing for a full year, Thompson has now been cleared to play.
The Warriors are in a great position to have a strong team in 2020–21 if everyone stays healthy. With the return of Thompson and Curry, who broke his hand last October, the team, including Draymond Green and Andrew Wiggins, will be well-positioned to return to the Finals.
Why Thompson should not be traded
Following a season with the worst record in the NBA (15–50), the Warriors are one of three teams with top odds for the No. 1 overall pick during the 2020 draft. The team also has a first-round pick in the 2021 draft, which it got from Minnesota after trading D'Angelo Russell.
CBS Sports suggests that one option for the Warriors would be to trade Thompson either alone or with their two first-round draft picks. Thompson is an expensive player. The Athletic suggested the Warriors won't be able to get their money's worth from him over the next four years. However, there is disagreement with how great a player Thompson will be in the coming season.
At age 30, Thompson is still in his prime, and he plays well within the Warriors team and with Curry. He's indicated his eagerness to return in top form. In Above the Waves, a short documentary Thompson made about his rehab, he said, "It just kills me inside when I see these other teams, so many talking heads and some of my peers saying, 'The dynasty is over, they had a great run.' I have so much more to give this game, but patience definitely builds character … I'll just be that eager to prove everyone wrong again. That's a good fire to have."
Returning from a major injury always attaches a question mark to a player. But the Warriors are still in a position to benefit from Thompson. The team has the chance to contend in the Western Conference.