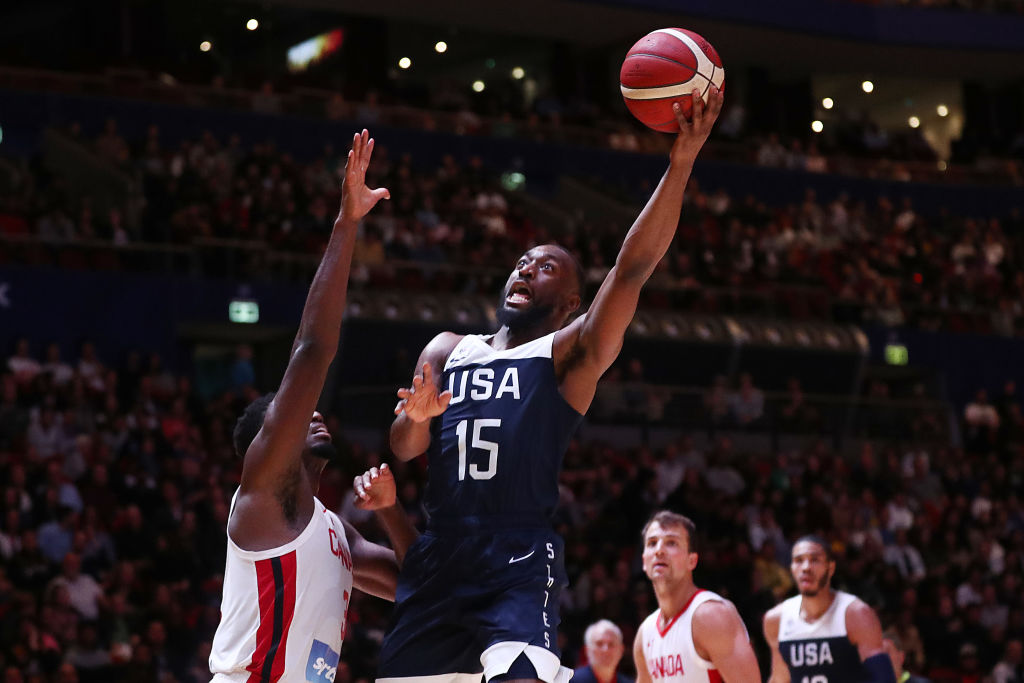 These 12 NBA Players Finalize Team USA's FIBA World Cup Roster
Kyle Kuzma left Team USA with an ankle injury over the weekend. With his departure, the United States Basketball World Cup roster is set.
The FIBA Basketball World Cup will run from August 31 through September 15 in China. When De'Aaron Fox left the team earlier this month, the United States' basketball roster was cut down to 13 players, one away from where it needed to be before the tournament began. With Kyle Kuzma's departure last week, the team now has the 12 players it will move forward into the World Cup with.
Kyle Kuzma left the team with an ankle injury
Kyle Kuzma's ankle injury isn't expected to be too serious, but it was enough to cut his experience with Team USA short. Gregg Popovich expressed his disappointment in the situation when he spoke to the media this weekend.
"It's a huge disappointment because he was a young, energetic guy who was really learning and could play a lot of positions for us," Popovich said. "Mostly, I feel badly for him, because he missed play, and this holds him back a little bit for the season also. Hopefully, he'll heal quickly. But, he was wonderful while he was here, and we do miss him."
Kuzma was reportedly getting a lot out of the experience of playing for Popovich, so missing out on the chance to play in competitive games for Team USA is a bummer for both the player and the team. With Kuzma's departure, the final roster of 12 is set:
Harrison Barnes (Sacramento Kings), Jaylen Brown (Boston Celtics), Joe Harris (Brooklyn Nets), Brook Lopez (Milwaukee Bucks), Khris Middleton (Milwaukee Bucks), Donovan Mitchell (Utah Jazz), Mason Plumlee (Denver Nuggets), Marcus Smart (Boston Celtics), Jayson Tatum (Boston Celtics), Myles Turner (Indiana Pacers), Kemba Walker (Boston Celtics), and Derrick White (San Antonio Spurs).
The team suffered a shocking loss to Australia last week
In the lead up to the FIBA World Cup, Team USA has been playing some exhibition games against other international teams. Those exhibition games included two games against Australia in Melbourne. The first of the two games went as expected, with the United States earning a 102-86 win on August 22.
But in their first game without Kyle Kuzma, Team USA lost in a stunning 98-94 Australia win. Patty Mills, who plays for Gregg Popovich and the Spurs in the NBA, scored Australia's last 10 points and finished the game with 30 overall. Joe Ingles of the Utah Jazz tacked on 15 points for the Boomers.
The loss was the first that the United States has lost since being upset in the world championship semifinals against Greece in 2006. The team's 13-year-old winning streak was snapped at 78 games.
How will Team USA respond to the loss?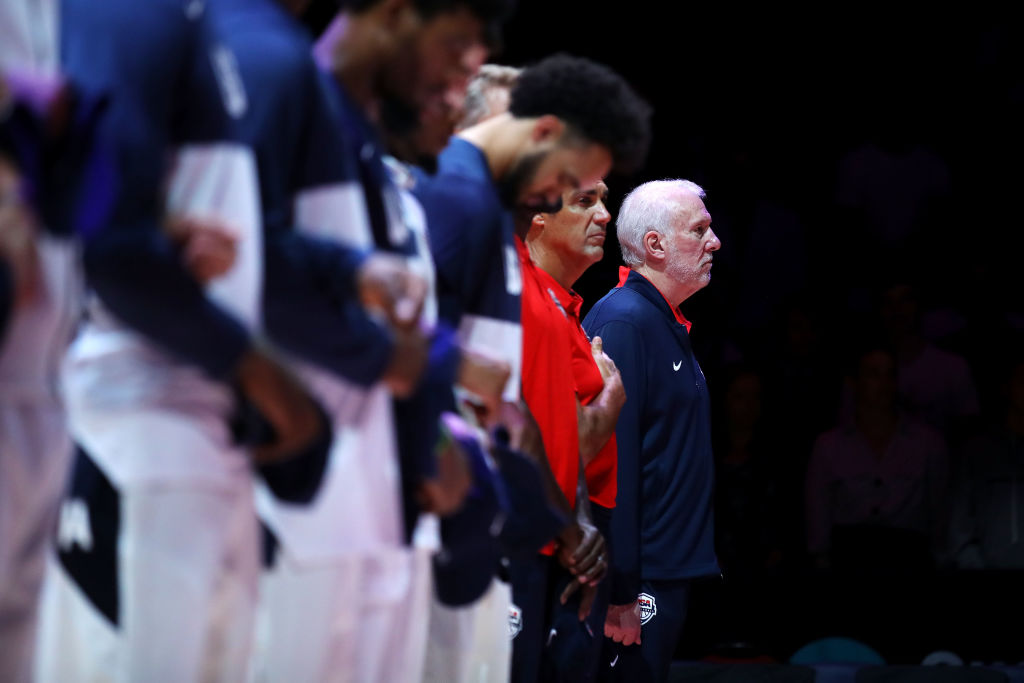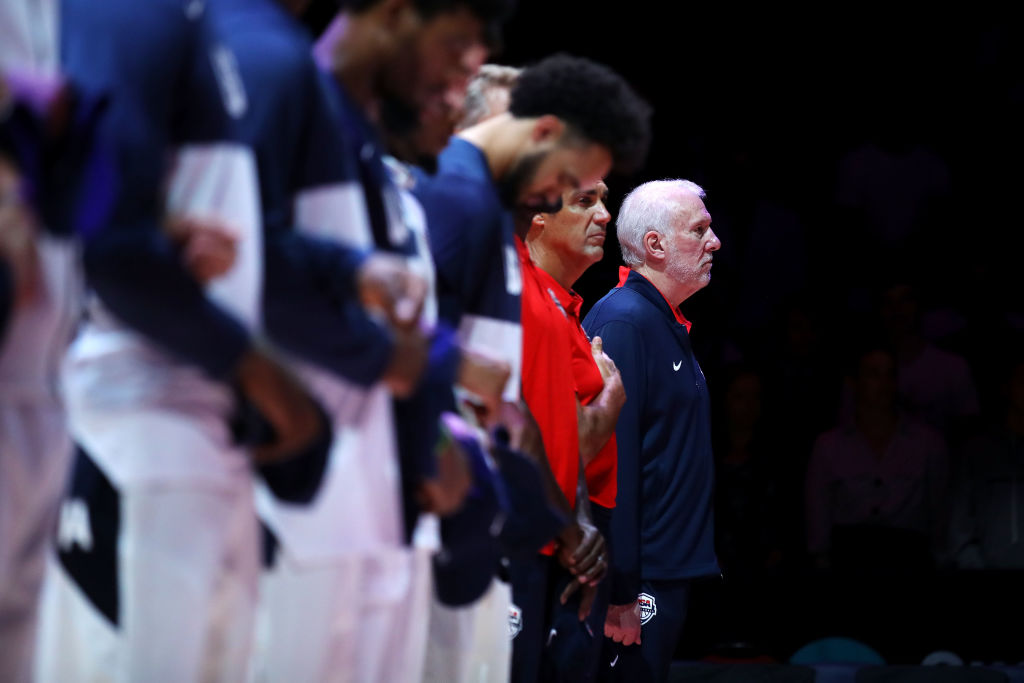 "Some of it is expected with a new group that's trying to learn about each other and learn a system," Gregg Popovich told reporters after the loss. "So it's not surprising. But the Aussies gave us a great lesson as far as where we want to be and how you have to play in this kind of competition." The United States showed a lot more intensity on defense as they defeated Canada 84-68 in their final tune-up game before the World Cup. Popovich has likely used the loss to Australia as a teachable moment for this young group.
The USA will be the most talented team in the international tournament. But without the major star power of players like LeBron James, Steph Curry, James Harden, and many more, the team will need to rely on responsible defense and smart team play to have success against a bunch of nations that would love to end their World Cup dominance.