These 6 NBA Teams Have the Most Instances of Player Arrests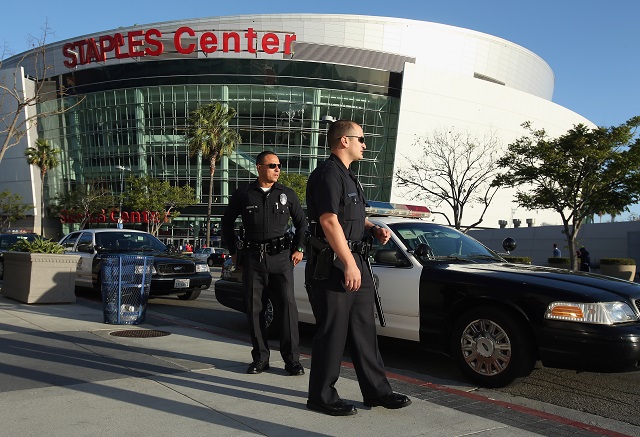 We'll be the first to admit that NBA players often get an unfair rap from the general public in regards to the veiled and not-so-veiled implications attached to their public images any time one of these athletes winds up in the headlines or in the tabloids for one legal malfeasance or another. We'll also agree that, in many cases, these crimes are serious and not something that should be brushed aside or trivialized. The truth, per usual, lies somewhere in the middle.
What's more interesting than passing judgement on the actions of public figures, though, is looking at the trends between teams. Some NBA franchises, like the San Antonio Spurs, cultivate a public perception of employing the kind of players who often get referred to, rightly or wrongly, as "good locker room guys," while actively weeding out the kind of players, the subtext implies, who would be busted by the police for illicit activities or actions. The Spurs, as far as we can tell, have had four players arrested in this history of their tenure with the league, after joining in 1970.
Our information comes from a pair of sources, ArrestNation and NBA Crime Library. As the two sources vary slightly, we've taken the average of both to bring you the six NBA teams that have seen the most player arrests in league history. Note that arrests don't imply the person was found guilty of the crime or offense.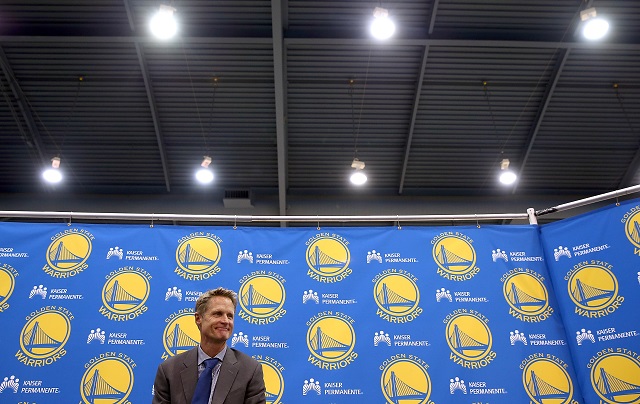 6. Golden State Warriors, 16 arrests
Going all the way back to 1953, when Joe Fulks got busted for DUI — which seems extraordinarily difficult to pull off in the 1950s, judging by the relatively relaxed attitudes of the time — all the way up to the present day, when Maurice Speights got busted for DUI, the Golden State Warriors could field an entire roster with their arrested players. No word on who would drive the team bus to the games, though.
5, New Orleans Pelicans, 17 arrests
While the Pelicans haven't actually had anyone arrested since they changed their name (they switched over from the Hornets in 2013) and the last player they had nabbed by the police was Jarrett Jack, who was hit for DUI and speeding in 2011, being pulled over for going 20 miles per hour over the speed limit and failing his sobriety tests. That's four years running for the newly christened team.
It's also worth noting that Derrick Coleman and Anthony Mason are responsible for nine of the franchise's 17 arrests. Those dudes had a hard time keeping police attention away, for one reason or another.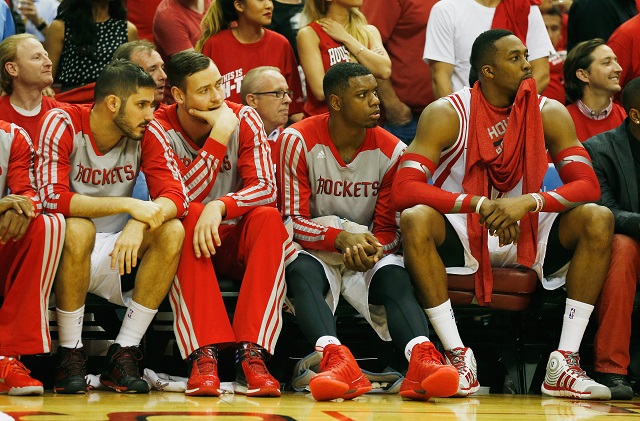 4. Houston Rockets, 20 arrests
The Rockets' first arrest could've turned The Dream into a nightmare, as Hakeem (then going by Akeem) Olajuwon was arrested for allegedly punching a 7-Eleven clerk in the face. Nothing much came of it.Houston saw four contributions to this less-than-awesome list from Vernon Maxwell, plus three arrests apiece from Rafer Alston and Eddie Griffin. Griffin, sadly, would pass away in 2007 after a drunk driving accident.
3. Oklahoma City Thunder, 20 arrests
Technically speaking, only a handful of these arrests have actually happened to the Oklahoma City Thunder: several of them come from back when the team was known as the Seattle Supersonics. Notable arrests? Nenad Kristic, a former center who now plays overseas, was arrested for his role in an international brawl during a Serbia vs. Greece match; Kendrick Perkins, who got wasted and shouted at people outside a nightclub so loudly and for so long — or, as Eric Burdon would say, he rattled so hard and he rattled so obscene – that he had to be taken away by the police; and Nate Robinson, who was busted doing his civic duty by urinating on City Hall.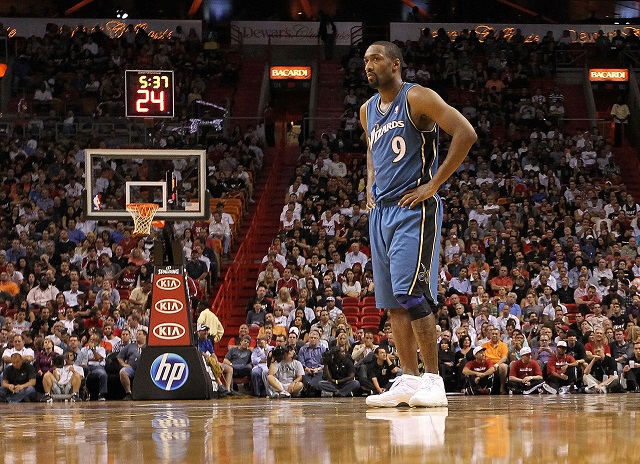 2. Portland Trail Blazers, 23 arrests
1. Washington Wizards, 23 arrests

The Jail Blazers and the Gun-Toting Washington Wizards could organize an alumni tournament with all their arrested players, although some of them are still in the league and would have to check it out with their franchises first. While Portland's biggest rash of early 2000s arrests alienated the fanbase to the point that the team had to be considered a reclamation project, the Wizards have always had trouble with the law, and that team's arrest record has remained impressively consistent since the mid-'90s, as all but one of their encounters with the police came after 1990.
Their last arrest? That would be the infamous Gilbert Arenas-Javaris Crittenton guns in the locker room incident. Not the best move if you're in Washington, D.C., fellas.