These Hitters Could Move at the MLB Trade Deadline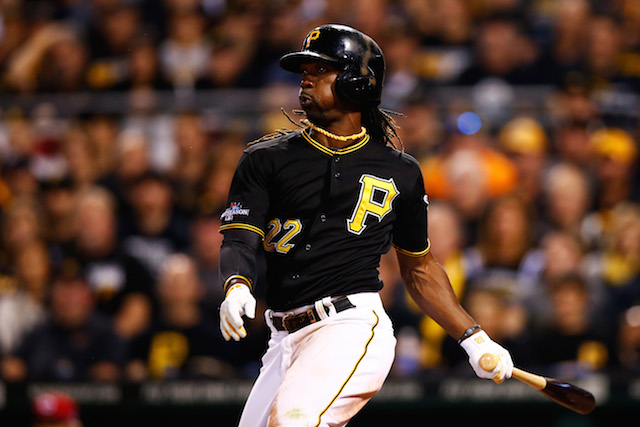 It feels like the baseball season is just getting underway, but the MLB trade deadline on July 31 will be upon us before we know it. Plenty of teams will look for help on offense, while a handful of teams will look to sell. We reviewed the hitters who could be available for a trade in the next few weeks. Some of these hitters will head toward free agency and be no-brainers to deal; others have more complicated situations… Here are 10 hitters who could change teams before the MLB trade deadline.
10. Lorenzo Cain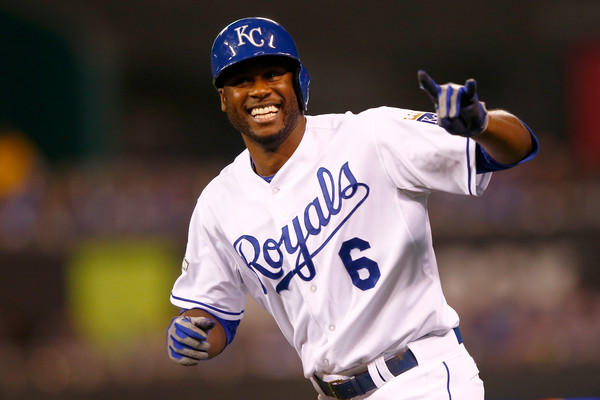 Since being acquired from the Milwaukee Brewers in the Zack Greinke deal, center fielder Lorenzo Cain is a big part of what the Kansas City Royals have done right over the last seven years. He helped lead the team to the World Series twice and won the ALCS MVP award in 2014. In his time with the Royals, Cain has posted three-WAR or higher in a season three times — not including his 2.9 WAR in 103 games last season. And he's on pace to do it yet again this season.
But the Royals are not a good team, despite being just 5.5 games back in the AL Central. They won't contend for anything unless they go on a big run and fast. Cain is heading to free agency this winter and turning 32 next year. So now is the time to make a move to help retool the organization.
9. Eric Hosmer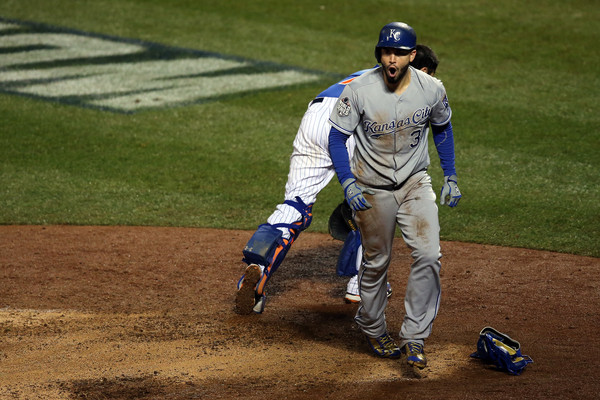 The same goes for first baseman Eric Hosmer. Playing for the Kansas City Royals, the 27-year-old is on his way to free agency this winter. He could end up walking away for nothing if the Royals don't trade him first. Hosmer is having a nice season at the plate; he slashed .304/.354/.441 with five home runs through his first 54 games of the season. The power isn't quite there yet. However, it's worth pointing out that Hosmer set a career-high last season with 25 homers.
Nobody will mistake him for one of the best first baseman in baseball; it's a stacked position with some of the best hitters in the game. But as far as dealing for one at the MLB trade deadline to fill a hole on the roster, Hosmer may end up being the best available. That makes him a valuable asset.
8. Zack Cozart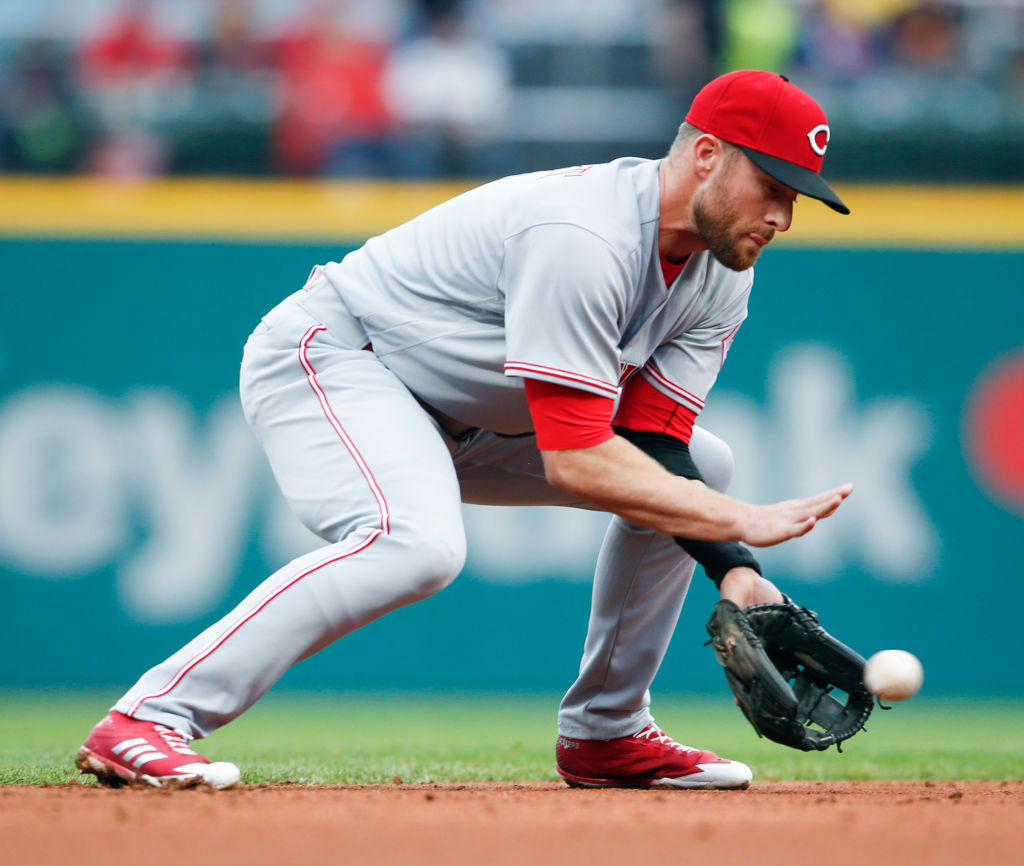 To trade or not to trade Zack Cozart is a question the Cincinnati Reds may agonize over in the coming weeks. The 31-year-old shortstop (a pending free agent) is having an insanely good season, a career-year by every measure of the word. Despite a career slash line of .254/.301/.402, Cozart is hitting .347/.430/.612 with nine home runs in 53 games played. He has accumulated 3.4 WAR so far this year, which would beat his career-best of 2.7 WAR if he can maintain or improve upon it.
But Cozart got off to a great start in 2016, too, and then he experienced a poor second half as his overall numbers normalized. You can expect that to happen again, to some degree. But the problem here is that the Reds are still just a few games behind the Milwaukee Brewers and Chicago Cubs in the NL Central. At some point, they'll need to decide if getting prospects in exchange for Cozart is more important than keeping the dream of winning the division alive in 2017.
7. Jed Lowrie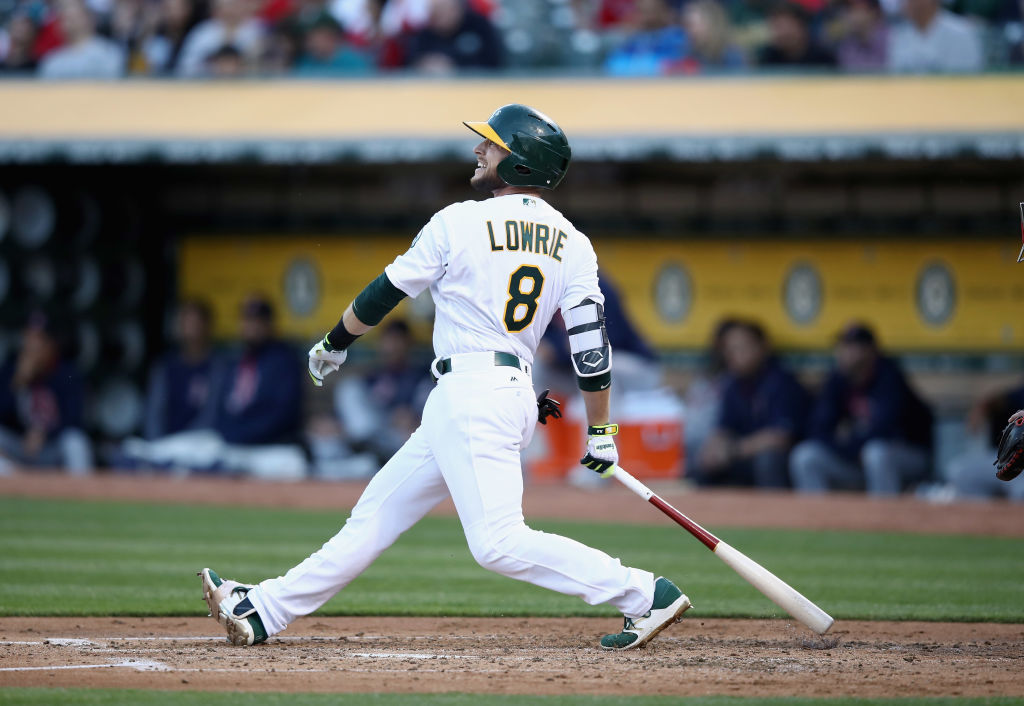 Nevermind the fact that Oakland Athletics second baseman Jed Lowrie has a career OPS of .733, or the fact that he's 33 years old. After struggling with injuries the last two years, combining to play in just 156 games with a .667 OPS, Lowrie is healthy and hitting well again for the A's. He has a .827 OPS through 57 games played this season, to go along with a healthy .290 batting average. Lowrie is also a solid defender, and has experience playing everywhere on the infield.
As for his contract, Lowrie would be due just the prorated portion of his $6.5 million deal for 2017 and either a $1 million buyout for 2018 or his $6 million salary. It's not hard to see why this player may be attractive for both sides in a deal; he probably won't cost much in the way of prospects, while unloading him can save a few million bucks for the cash-strapped A's.
6. Todd Frazier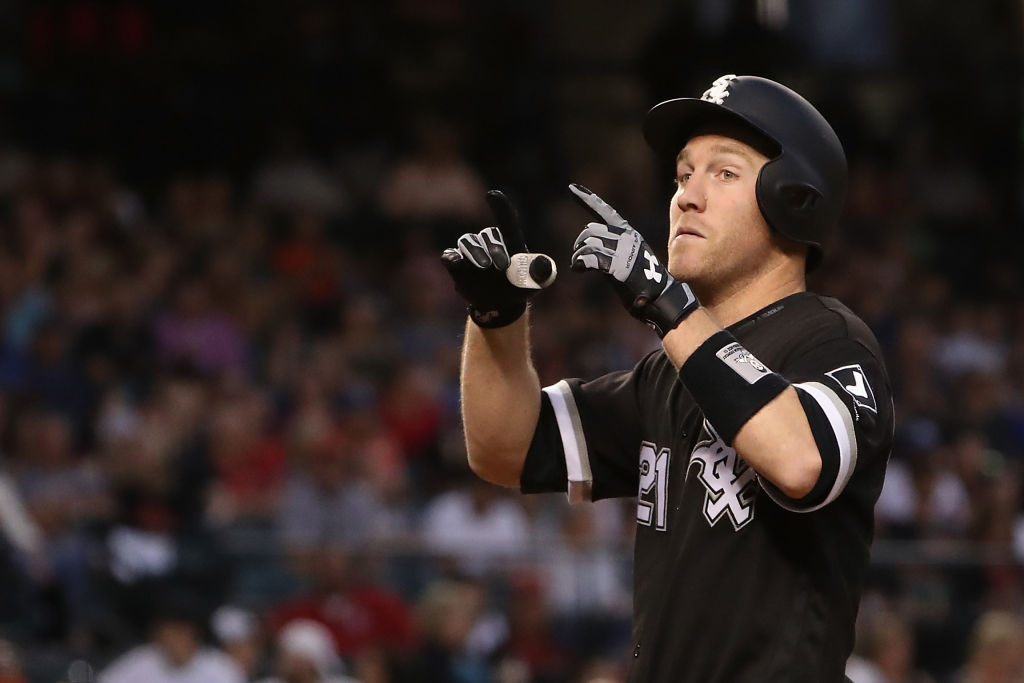 Chicago White Sox third baseman Todd Frazier has his faults, and they are many. He strikes out a ton and hits for a low batting average. But on the positive side, he's a quality defender at third and has a ton of power, as evidenced by the 40 home runs he popped for the Sox in 2016 — despite a .225/.302/.464 slash line. So far this season, Frazier has been in a major slump. He has 10 home runs in 50 games, but a line of .206/.312/.429.
The 31-year-old is making $12 million this season (his last before heading to free agency in the winter). The White Sox are in major rebuild mode, and Frazier doesn't appear to be in their long-term plans. That means he should be available in a trade, and his downside — all the strikeouts and the low average — will keep the cost low.
5. David Freese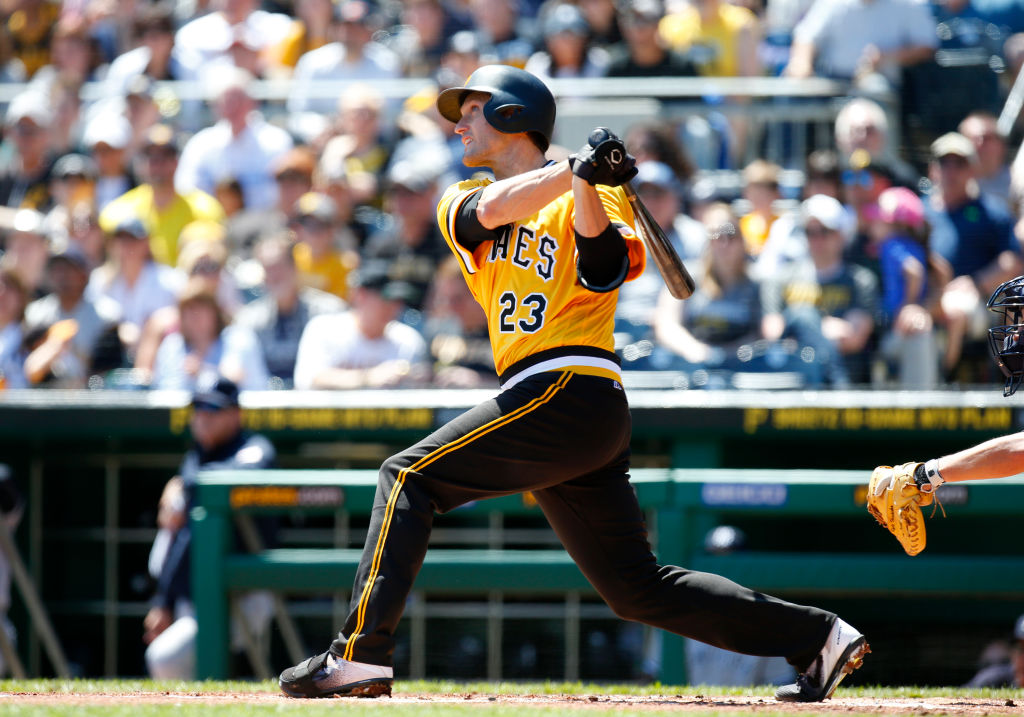 You may best remember David Freese as the St. Louis Cardinals hero from 2011, when he hit 20-for-45 with four home runs combined between the NLCS and World Series — winning both MVP awards. Now 34 years old and playing for the Pittsburgh Pirates, Freese is still hanging around baseball. He's no star, but he does do several things well: He's an outstanding a defender, he gets on base, and he can even hit for a little power.
Through 42 games in 2017, Freese has six home runs with a slash line of .267/.369/.430. He's far better against left-handed pitchers, but holds his own against righties with a .767 OPS this season. Freese is owed $4.2 million next season and has a $6 million option for 2019 with a $500k buyout. He would be a phenomenal addition to a team looking for a bench bat or semi-regular third baseman.
4. Jonathan Lucroy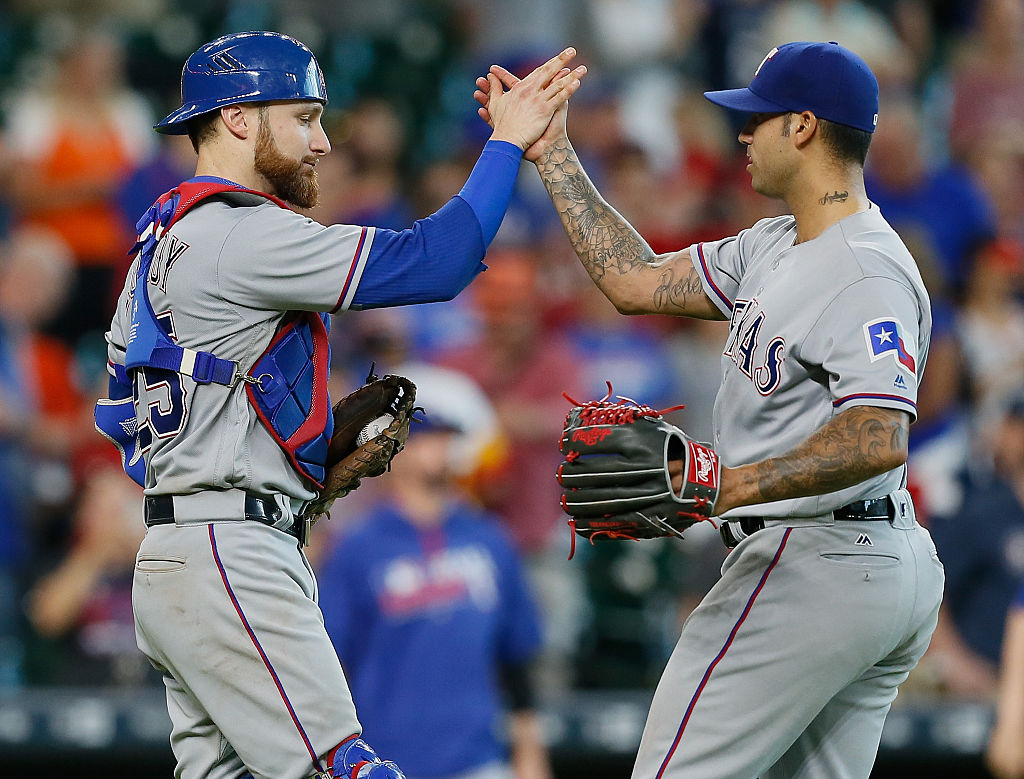 He's drawing less attention this season, but Jonathan Lucroy could be on the move yet again. As the Texas Rangers continue to fall out of contention in the American League, inevitably they'll begin to look at what assets they can move at the MLB trade deadline. This could include their catcher, who will be a free agent following the end of the season.
Lucroy, now 31 years old, is having a down year with a .669 OPS in 43 games played, but he still has plenty of potential value. He has a .818 OPS in 641 games from 2012–16. The best bet for Lucroy to be traded is if he starts to get the bat going a little bit in the coming weeks. As it stands, he's hitting .300/.329/.413 over his last 20 games. If he can continue these things, he'll build some serious value for teams in the trade market needing a veteran catcher.
3. Logan Morrison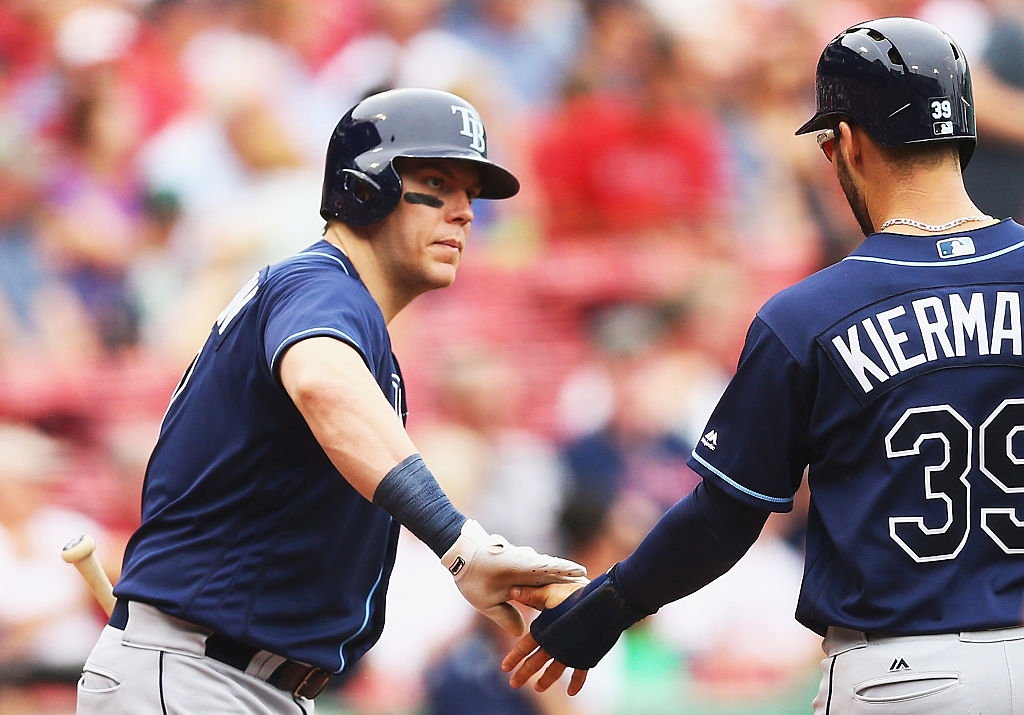 The Tampa Bay Rays have stayed at or around .500 despite a ton of injuries this season, sitting 5.5 games behind the first-place New York Yankees. But it will be an uphill climb for them to make the playoffs this season, which could mean that Tampa Bay will look at trading any assets they don't expect to return in 2018. That includes 29-year-old first baseman Logan Morrison, who is having by far the best season of his career.
Despite a career .751 OPS in eight seasons, Morrison has posted a .878 OPS this season with 16 home runs in 58 games. He is being paid just $2.5 million this season, which is friendly for the low-budget Rays. But he'll probably be out of their price range when he becomes a free agent this offseason. Moving him now will be the smart move, if they're not close in the playoff chase near the MLB trade deadline.
2. Jedd Gyorko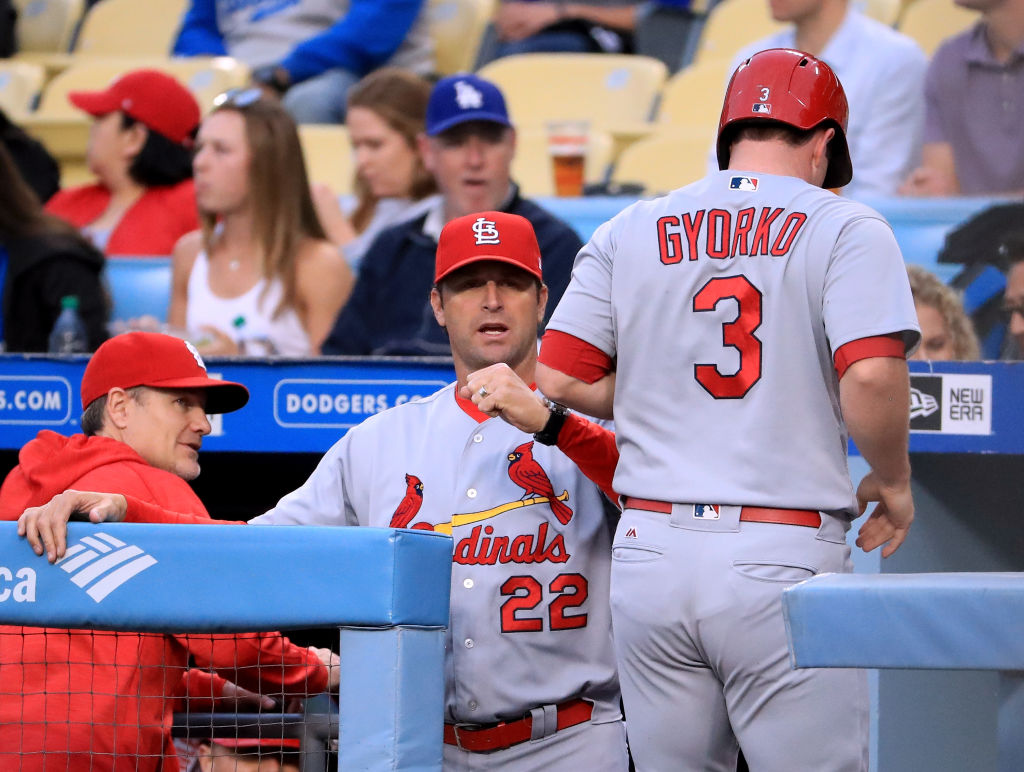 A name we included that may surprise you: St. Louis Cardinals third baseman Jedd Gyorko. Why does it seem odd to include him? Because the idea of the Cardinals as sellers seems foreign. But St. Louis is not a good team, with an awful bullpen and an offense that can't score and is generally pretty old. Gyorko is one of their best, most tradeable assets, with 38 home runs in 631 plate appearances since first putting on a Cardinals uniform in 2016.
Gyorko is having a nice season, but his .698 OPS over his last 25 games is cause for concern. He's 28 years old, can play anywhere on the infield competently, and comes with a $23 million commitment for the next two seasons. If St. Louis can squeeze one more hot streak out of him, Gyorko could be on the move for some prospects.
1. Andrew McCutchen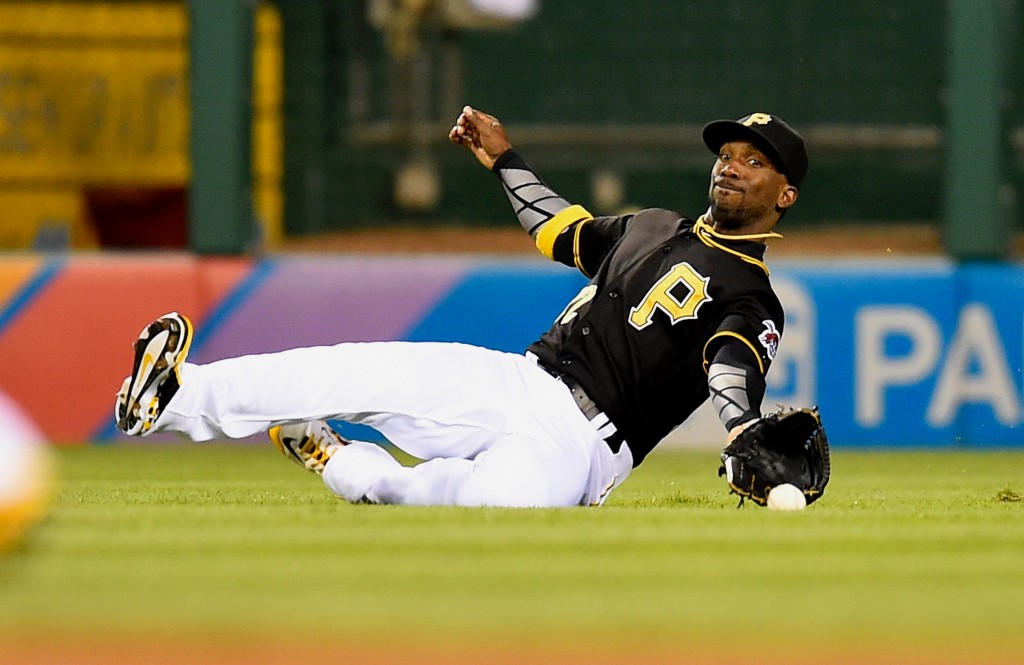 Another player who needs to get hot: Pittsburgh Pirates center fielder Andrew McCutchen. The former National League MVP is declining, hitting just .230/.309/.407 this season following a down year in 2016. Many thought that this was an aberration, and that moving him from center field might help his overall productivity. Starling Marte's PED suspension changed that plan, with McCutchen being forced back into center.
Overall he's been worth an awful -1.2 WAR since the start of the 2016 season, thanks in large part to his declining defense and the puzzling absence of his bat. But McCutchen is only 30 years old. If he starts to hit well, some teams may become interested in taking a flier on him at the MLB trade deadline. The move would be low-cost financially, because the outfielder is due just the remainder of his $14 million salary for this season and a $1 million buyout for next year.
Statistics courtesy of ESPN and Baseball -Reference.