These MLB Jersey Nicknames Are the Absolute Worst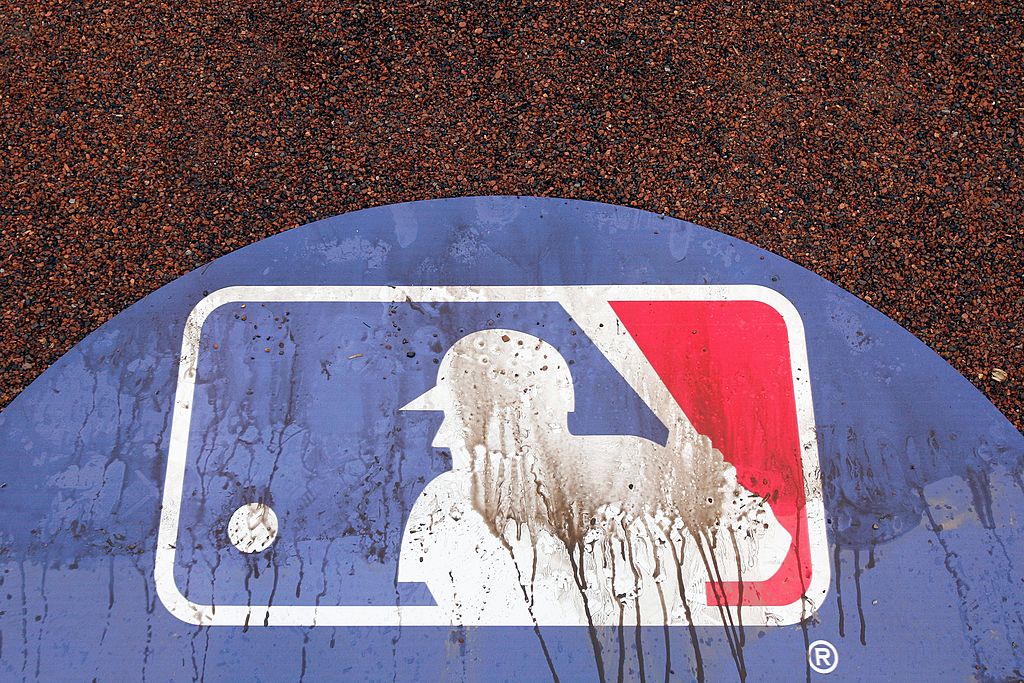 Following up the success of the NBA allowing players to put nicknames on the backs of their uniforms in recent seasons, Major League Baseball is running with Players Weekend, an event from August 25–27, where players will wear special uniforms and hats. A big part of what's unique will be that nicknames, chosen by the players, will appear on the backs of the jerseys.
But the No. 1 rule of nicknames: You aren't allowed to pick your own, and in this case it appears that too many players tried to do just that. Some of the nicknames are just awful, and we're aren't even going to count the ones that simply didn't take part in the fun. Those players will just have their last names on their uniforms, like normal. We looked at the 10 worst nicknames that players will throw on the back of their uniforms for Players Weekend.
10. Carlos Correa – Showrrea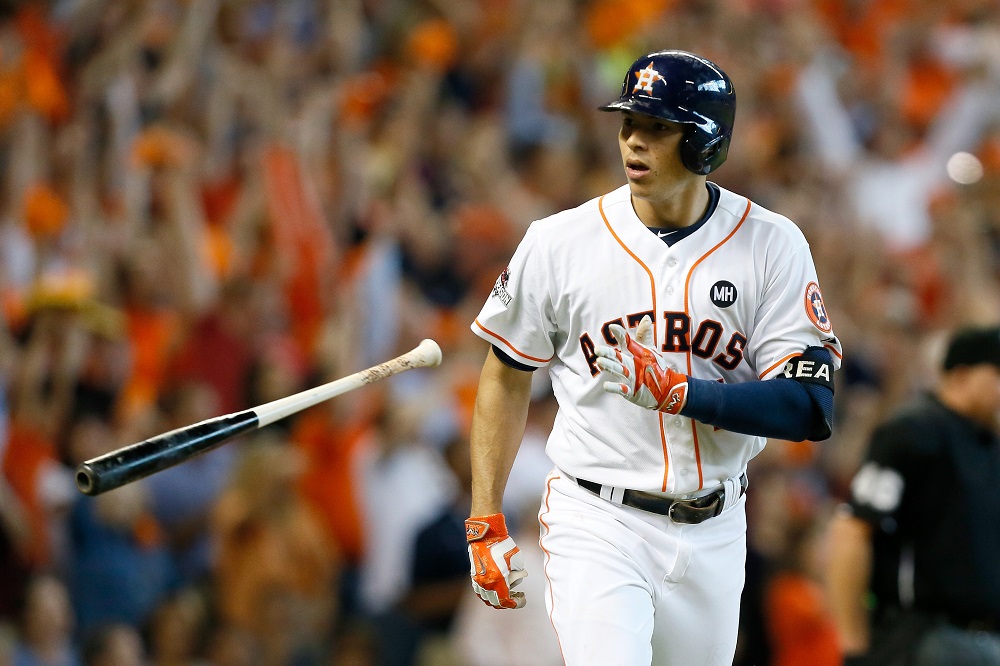 We'll give Houston Astros shortstop Carlos Correa points for being creative. "Showrrea" is fine in the sense that it's not lame or simply adding a "y" to the end of someone's name, which is why it lands at the back end of our list.
The problem we have with Showrrea is simply how disgusting the word sounds. It's like the cross between a disease you really don't want and something that might happen after too much Taco Bell. We prefer Correa's other nickname, according to Baseball Reference, "The Captain."
9. Yoan Moncada – Yoyo
Yoan Moncada was recently called up to the big leagues with the Chicago White Sox, allowing him to participate in the fun of Players Weekend. That said, his nickname is not all that creative. Maybe he went with "Yoyo" because that's what other players call him? But Yoan to Yoyo is similar to changing Joe to Jojo, and that makes it pretty weak.
Considering Moncada's well-known love of Twinkies — seriously, he's eaten 85 Twinkies in a week — something more clever could've been done. What about "The Twinkie Kid?"
8. Miguel Cabrera – Miggy
Detroit Tigers first baseman Miguel Cabrera is a future Hall of Famer and one of the most well-liked players in the game. Fans and players alike refer to him simply as "Miggy," which is what he's putting on the back of his uniform.
It's completely understandable, and we aren't necessarily saying that it's wrong. But yawn. He has no other official nicknames that we could find, but we're partial to MC Hammer for Cabrera. In fact, can we actually start calling Miggy that instead?
7. Tommy Pham – T. Pham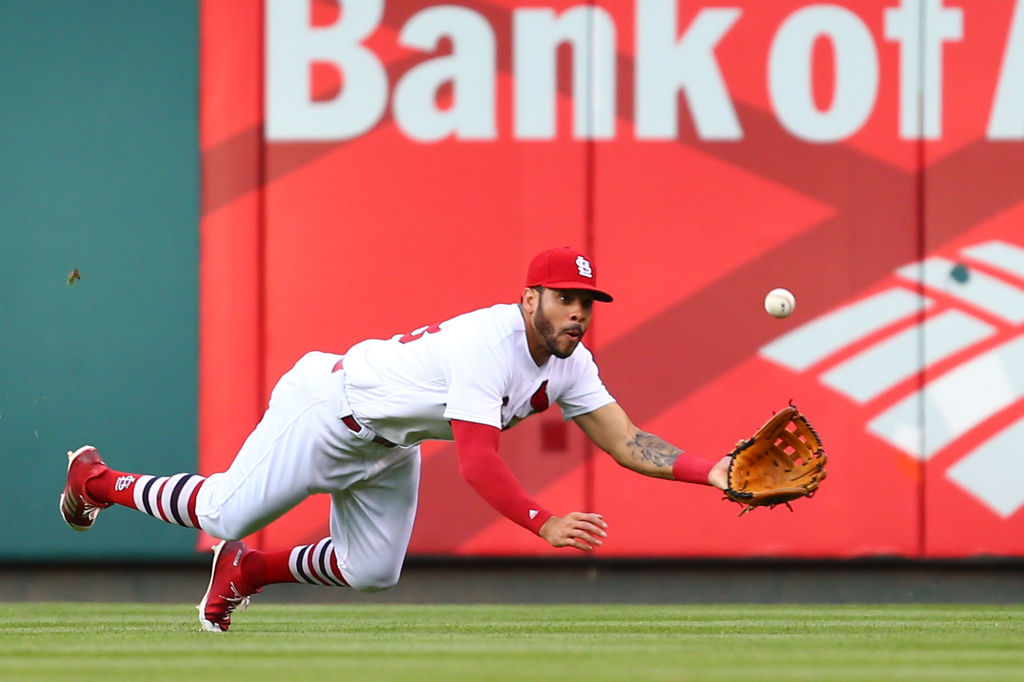 St. Louis Cardinals outfielder Tommy Pham may not be on the same level as some of the other guys on this list. This means that he hasn't really earned a well-known baseball nickname yet. But putting "T. Pham" on his uniform only leads us to wonder if the Cardinals have acquired another player with the last name Pham.
As it turns out, Pham really doesn't have any other nicknames that we could find. If his teammates have one for him, they're keeping it close to the vest. But we're fans of Phamtastic for T. Pham.
6. Ender Inciarte – Ender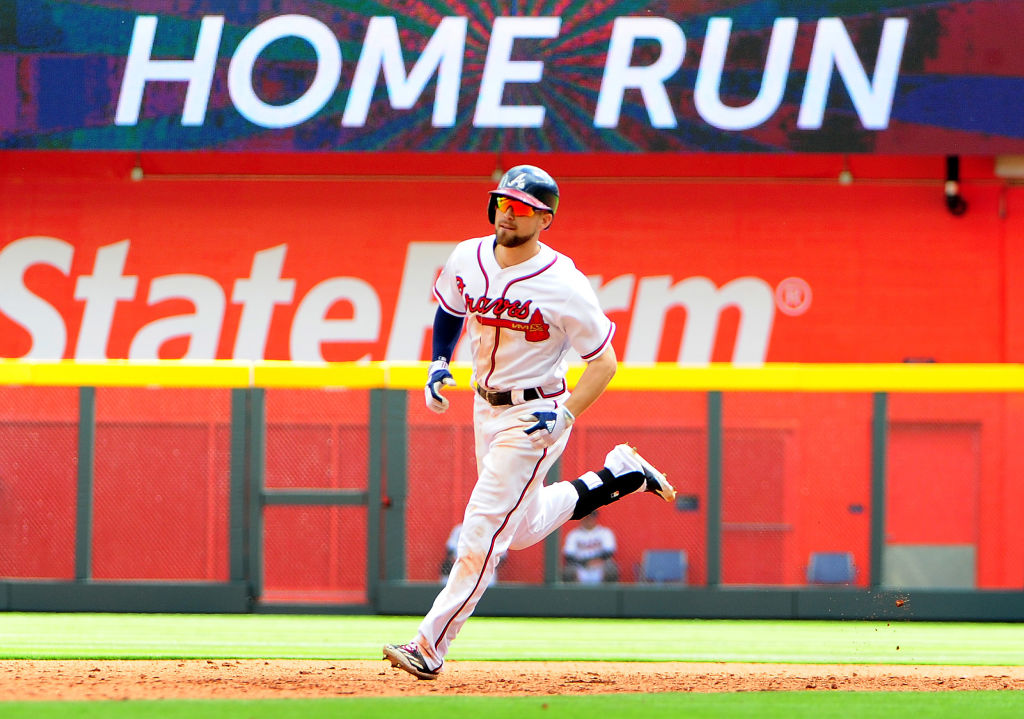 Okay, let's get one thing clear: Your first name is not a nickname. In fairness to Atlanta Braves outfielder Ender Inciarte, he's not the only one to simply opt for his first name instead of his last name on the back of his uniform.
But that's a terrible misuse of the fact that his first name is "Ender." We could make plenty of puns relating to Ender's Game, and it seems his former Arizona Diamondbacks teammates took to calling him "The Roadrunner." That's a pretty cool nickname, actually.
5. Corey Kluber – Klubes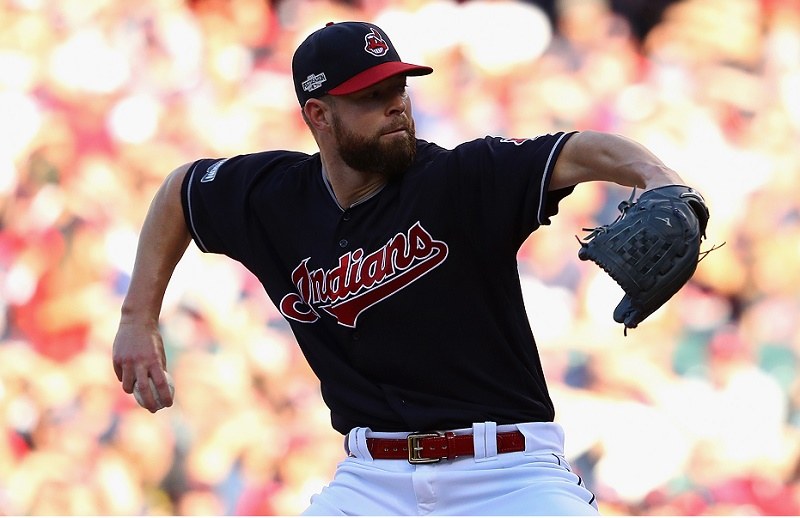 Cleveland Indians ace Corey Kluber has pitched his team to the World Series and won an American League Cy Young award. In short, he's a prominent MLB player. Can't we do better than "Klubes" for his nickname? Yes, in fact we can and have.
According to B-Ref, Kluber's other nicknames include Klubot and Hans Kluber. Why, for the love of all that is holy, is he not putting Hans Kluber on the back of his uniform? Come on Corey, get with the Die Hard references.
4. Ichiro Suzuki – Ichi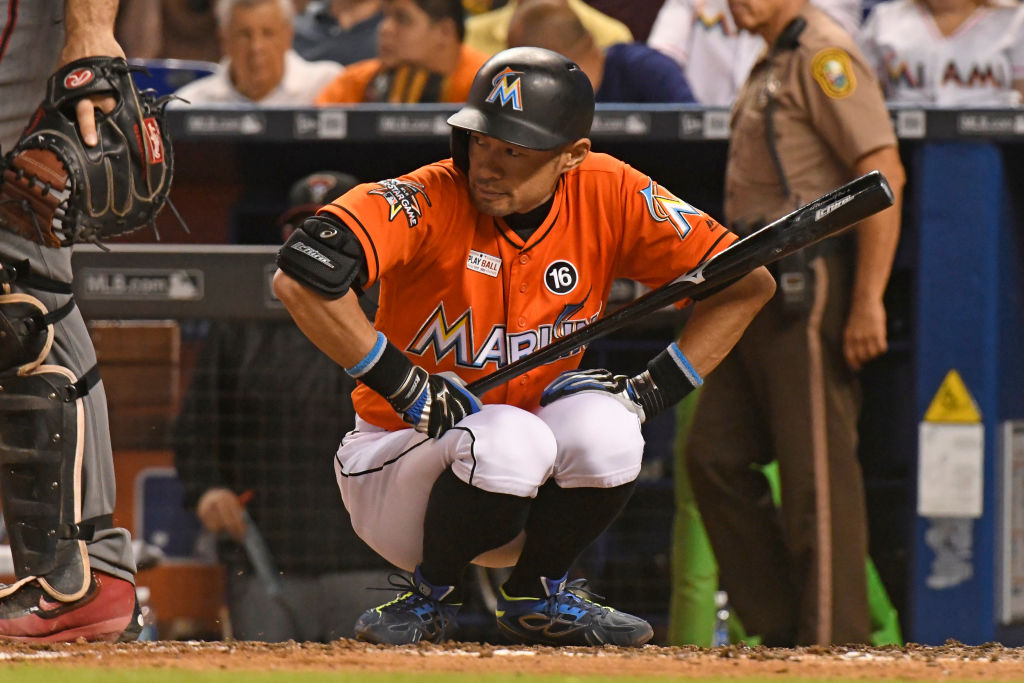 When counting in Japanese, "Ichi" means "one." If Miami Marlins outfielder and future Hall of Famer Ichiro Suzuki was known for wearing the No. 1 on the back of his uniform, we probably would just have let this slide. But considering that he already bears his first name on the back of his regular, everyday jersey, we're looking at this as simply dropping the last two letters.
His nickname actually is Wizard, according to B-Ref, so we're borderline offended that Suzuki went with Ichi.
3. Nolan Arenado – Nado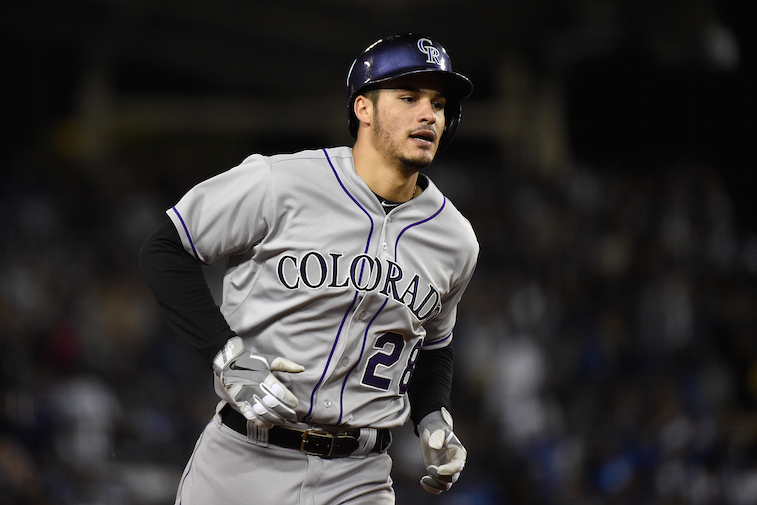 Another instance of a player who just drops part of his regular name off the back of his jersey and calls it a nickname… In truth, Colorado Rockies third baseman Nolan Arenado is good enough to have a real nickname of his own. "Nado" could be turned into Tor-Nado, Shark-Nado, or the nickname that his teammates gave him, Mickey Mouse.
We don't blame Arenado one bit for not wanting to throw that last one on the back of his uniform, but more creative options were certainly available.
2. Kris Bryant – KB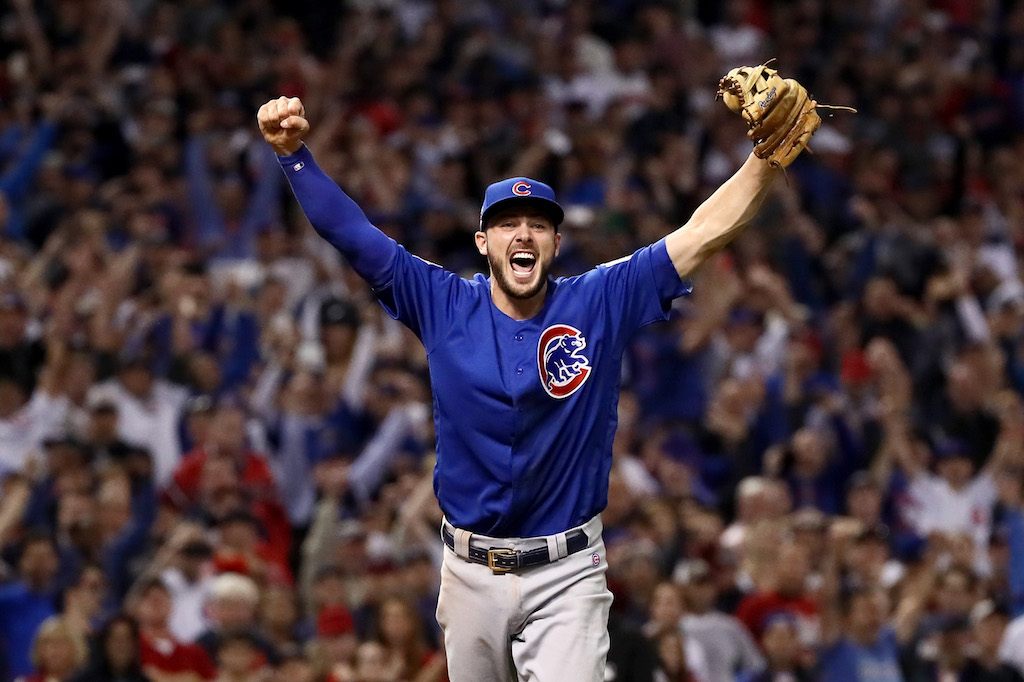 Former National League MVP and Chicago Cubs third baseman Kris Bryant is about as low-key as they come. So many think it's somewhat appropriate that he thinks his initials, "KB," are perfectly acceptable for a nickname. In fact, he's not the only player around baseball to do the exact same thing.
But we know he can do better. Fans dubbed him Sparkles, thanks to his twinkling blue eyes, and B-Ref lists Silk as another one of his nicknames. What about Mr. Sparkle? We would've given him bonus points for the Simpsons reference, had he chosen it.
1. Mike Trout – Kiiiiid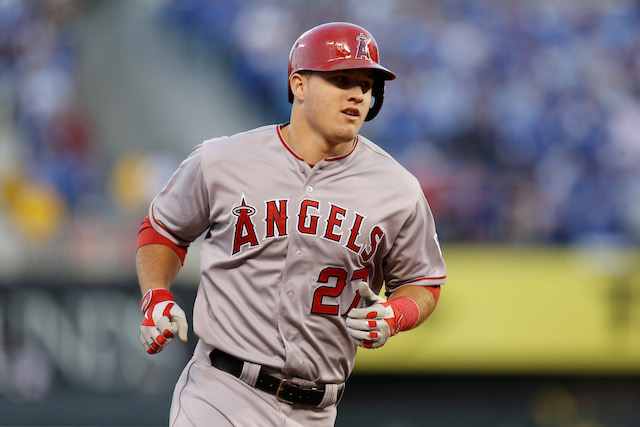 Los Angeles Angels outfielder Mike Trout is the unquestioned best player in the game, so it's hard to argue with whatever nickname he chooses to put on his uniform. But "Kiiiiid" is weird and bad. If he had gone with simply "Kid," or "The Kid," we probably wouldn't have put it on the list. All the extra letters in the middle are extremely unnecessary.
On top of all of it, Trout already has a really cool nickname. Having played his high school games in Millville, New Jersey, Trout became known as the Millville Meteor.
Information courtesy of ESPN and Baseball-Reference.