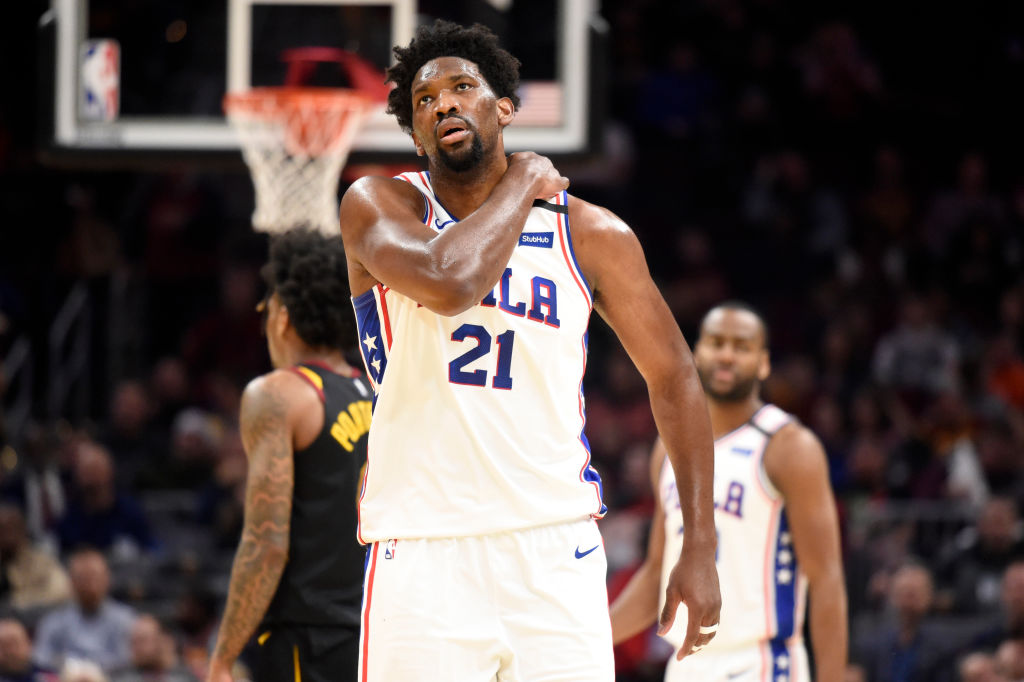 These NBA Teams Can Actually Benefit From the Suspended Season
The NBA has suspended its season due to the coronavirus. These teams can actually benefit from the extended break.
The coronavirus officially impacted the NBA in a big way on Wednesday. The league announced the indefinite suspension of its season after Utah Jazz center Rudy Gobert tested positive for COVID-19. No one wants a suspended season, and no one wants to be dealing with this pandemic, but teams like the Philadelphia 76ers and Miami Heat could actually benefit from the extended pause in play. Here are a few of the teams that can possibly use this for good.
Miami Heat, 41-24 (fourth in Eastern Conference)
The Miami Heat have been a nice surprise this season as not many expected them to be championship contenders. However, they could use this time to just simply get healthy.
According to ESPN's injury report, Jimmy Butler has been dealing with a toe injury and has been listed as day-to-day, Jae Crowder has been dealing with a concussion and is day-to-day, Meyers Leonard has been out with an ankle injury, Kendrick Nunn was considered day-to-day on Tuesday with an illness, and Tyler Herro has been out with a foot injury.
For reference on how important some of these guys are, Butler leads the team in scoring with 20.2 points per game and Nunn is averaging 15.6. Additionally, Herro is averaging 12.9 points per game and Crowder is averaging 11.9.
Getting healthy could be the difference in an Eastern Conference Finals appearance for the Heat and a first-round exit. 
Houston Rockets, 40-24 record (sixth in Western Conference)
It seemed as if the Rockets had figured something out when they decided to be a small-ball team after trading Clint Capela to the Atlanta Hawks. As of late, though, teams have exposed their small-ball strategy.
Before defeating the Minnesota Timberwolves on Tuesday, the Rockets had lost four straight games. Two of those losses came to bad teams too in the Charlotte Hornets and New York Knicks. Their defense was awful in those games as three different Hornets scored 20 or more points, and they allowed the Knicks to score 125 points. The Knicks only average 105.8 points per game.
With the struggles they have had, the Rockets could use this time to really figure out their new identity with their small roster. They can also use this to get completely healthy as Eric Gordon is dealing with a knee injury, according to ESPN.
Milwaukee Bucks, 53-12 (first in the Eastern Conference)
The Bucks are one of the best teams in the NBA. Like the Miami Heat, however, they could also use this time to get healthy.
George Hill has been dealing with a thigh injury and Eric Bledsoe is dealing with a knee, according to ESPN, but their biggest concern of all is Giannis Antetokounmpo. The reigning MVP suffered a knee sprain against the Lakers last week and the team later announced he would at least miss two games. 
Getting him healthy is absolutely crucial. Antetokounmpo is averaging 29.6 points per game and is pulling down 13.7 rebounds. He is also averaging 5.8 assists per game. Antetokounmpo is a generational player and needs to be healthy for the playoffs just for the health of the league. 
Philadelphia 76ers, 39-26 (sixth in Eastern Conference)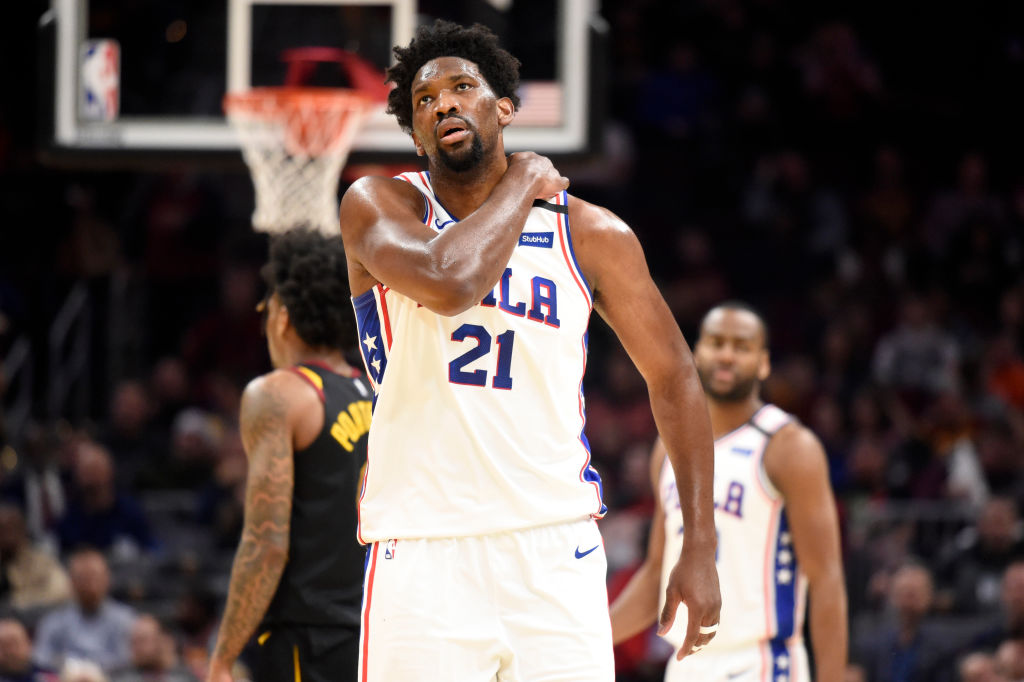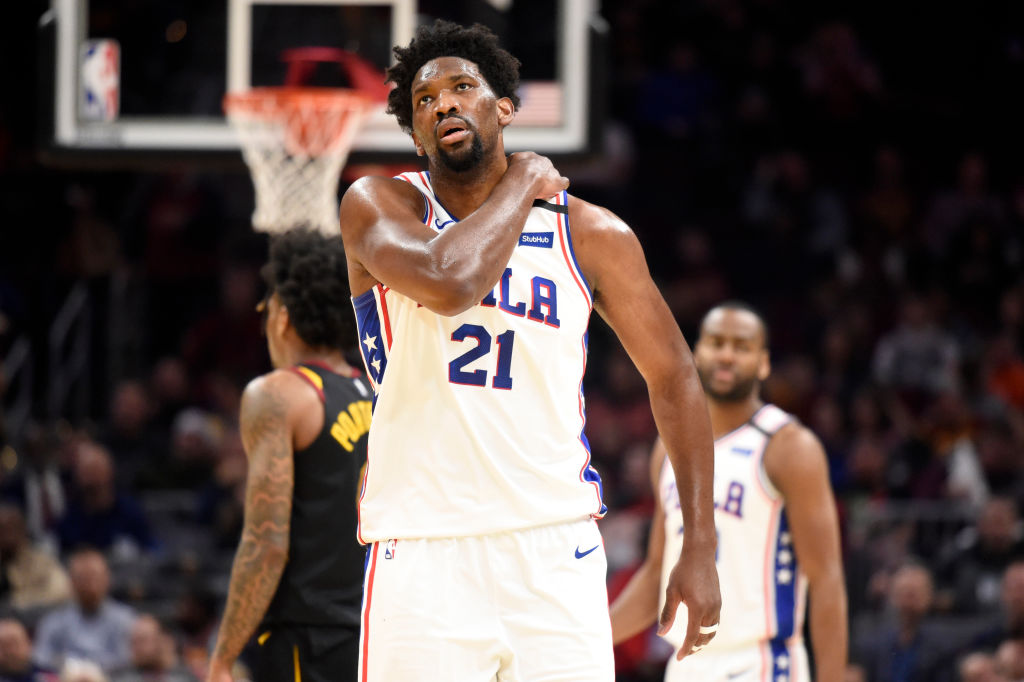 The Philadelphia 76ers have struggled this season as some expected them to be a top two or three seed in the Eastern Conference. Most recently, however, their two best players have been injured.
Before defeating the Detroit Pistons on Wednesday, Joel Embiid missed their previous five games with a left shoulder sprain. Additionally, Ben Simmons suffered a nerve impingement in his back against the Bucks on Feb. 22, according to ESPN. He also told reporters on Wednesday that he can't guarantee he will return this season.
Embiid is the 76ers' leading scorer this season, averaging 23.4 points per game to go with 11.8 rebounds. Simmons does a little bit of everything, averaging 16.7 points, 8.2 assists, and 7.8 rebounds. Like the Bucks and Heat, it is extremely important that the 76ers get healthy. Without these guys, the 76ers go from a championship contender to a non-playoff team.