These Poor NFL Quarterbacks Were Sacked 12 Times in a Single Game
When an NFL defense records a sack, a lot of parties could be to blame. Perhaps the quarterback held onto the ball too long. Maybe the wide receivers didn't do a good enough job getting open. Or it's possible the offensive line just didn't block well enough to give the quarterback time to throw. No matter who is at fault, there's always one party who suffers all of the punishment for the busted play: the quarterback.
The most times a quarterback has been sacked in a game? 12 times, and it's happened to three quarterbacks. Let's take a closer look at each time it happened.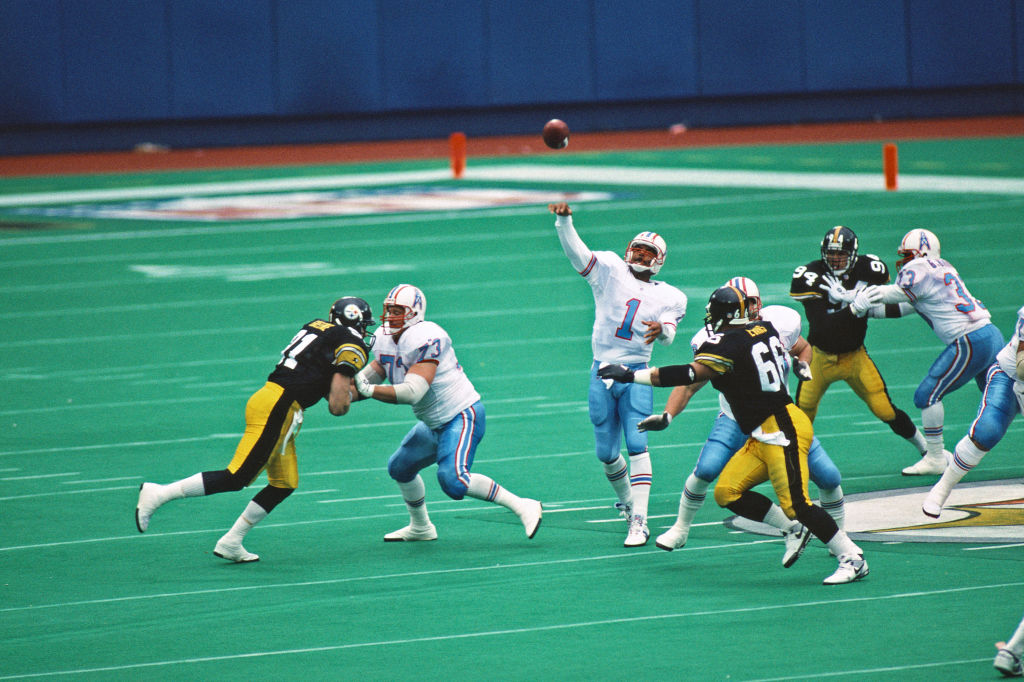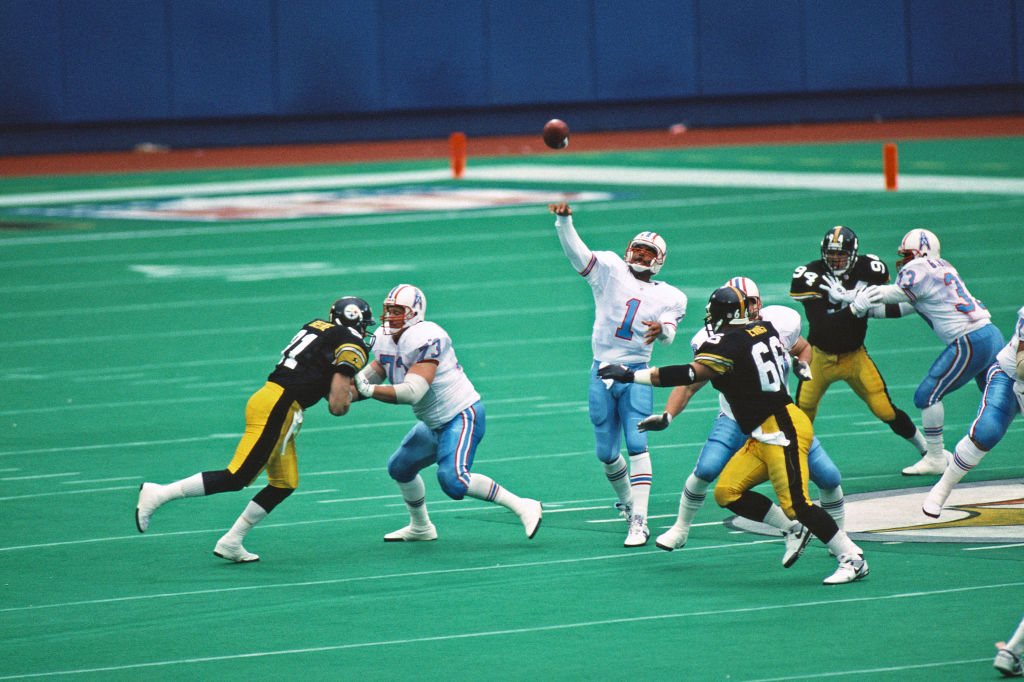 Bert Moon
Baltimore Colts vs. St. Louis Cardinals, October 26, 1980
During the 1980 season, the Baltimore Colts allowed their quarterback, Bert Moon, to be sacked 34 times. Nearly one-third of that total came in one fateful October clash against the St. Louis Cardinals. One sports fan's blog summarized Jones' very painful day:
"On this day, the object of the St. Louis defense was, in the words of DE Curtis Greer, "to make Jones step up in the pocket". What happened was Jones being sacked an NFL-record 12 times, with 4.5 credited (unofficially) to Greer (sacks were still two years away from being an officially recognized statistic for individual players).

While the Cardinals weren't the first team to record 12 sacks in a game, it was the first time that the same quarterback was the victim all 12 times."
The team went 6-9 in games Jones started that season. Jones was sacked 7.1% of the times he went back to pass that year, which was surprisingly one of the lowest annual rates throughout his career. The 12-sack game against the Cardinals stands out as an anomaly.
Donovan McNabb
Philadelphia Eagles vs. New York Giants – September 30, 2007
Donovan McNabb was known as an elusive quarterback during his career, able to slip out of trouble with his speed and quickness. But on this day against the New York Giants, he wasn't able to escape very much, getting sacked a whopping 12 times.
The Giants that season had a fearsome pass rush behind players like Osi Umenyiora, Michael Strahan, and Mathias Kiwanuka. Umenyiora alone had six sacks that day.
The Eagles shouldn't have felt too bad about this effort, however. This is the same Giants team that went on to defeat the previously undefeated New England Patriots in the Super Bowl that season.
It was the Giants' defensive front that many people think was the unit most responsible for the Giants victory that day as they terrorized Tom Brady all game. 
Warren Moon
Houston Oilers vs. Dallas Cowboys – September 29, 1985
Warren Moon is in the Pro Football Hall of Fame and was truly one of the most outstanding NFL quarterbacks of his era. He doesn't get enough credit for this for two primary reasons: 1) he played several of his formative years in Canada and 2) he never won a Super Bowl.
Moon was able to put up some truly eye-popping statistics during his career, but he also played on some bad teams as well. 
The 1985 Oilers were one of those bad teams. Moon led the team to a 4-10 record that season. The Oilers didn't achieve double-digit victories under Moon until 1991 when they went 11-5.
That season, Moon was sacked 46 times. The previous season he'd been sacked 47 times, and the following season he was sacked 41 times. Luckily for Moon, he was never sacked over 40 times again as he had been over that disastrous three-year stretch.