These Running Backs Were Unstoppable in Madden
The coronavirus pandemic has left many working from home or spending more time inside their own walls. With real sports out of the question indefinitely, the virtual gridiron and hardwood have emerged as an ideal way for people to stay busy. With the NFL sticking to business as usual, fans across the world are jumping to the popular Madden NFL series to play with Tom Brady on the Buccaneers and Philip Rivers on the Colts.
At the same time, those who have access to older Maddens may want to revisit those games. Here are five running backs from older Madden games that did, and still will, cause gamers to throw their controllers.
Adrian Peterson
Still going strong after his second season with the Washington Redskins, Adrian Peterson has long been one of the greatest running backs in Madden history. A deadly combination of speed and trucking made Peterson a formidable running back to play against. Trucking and juking were easy feats for Peterson, who regularly came close to 2,000 yards in franchise mode.
When it came to using Peterson online, the stiff arm was always a fun move to break out. Older fans will remember how broken players with a good stiff arm rating were.
Peterson has a 79 overall in the most recent Madden roster update. The future Hall of Famer opened the year at 83 overall and should open Madden 21, assuming he returns for next season and is in the game, around an 80.
Jamal Lewis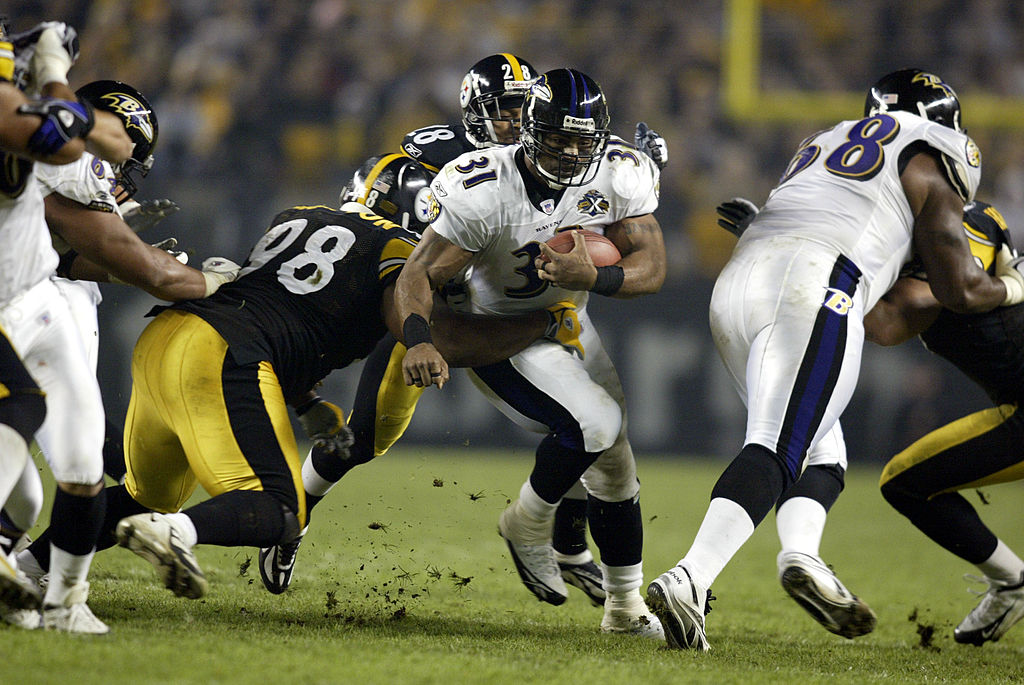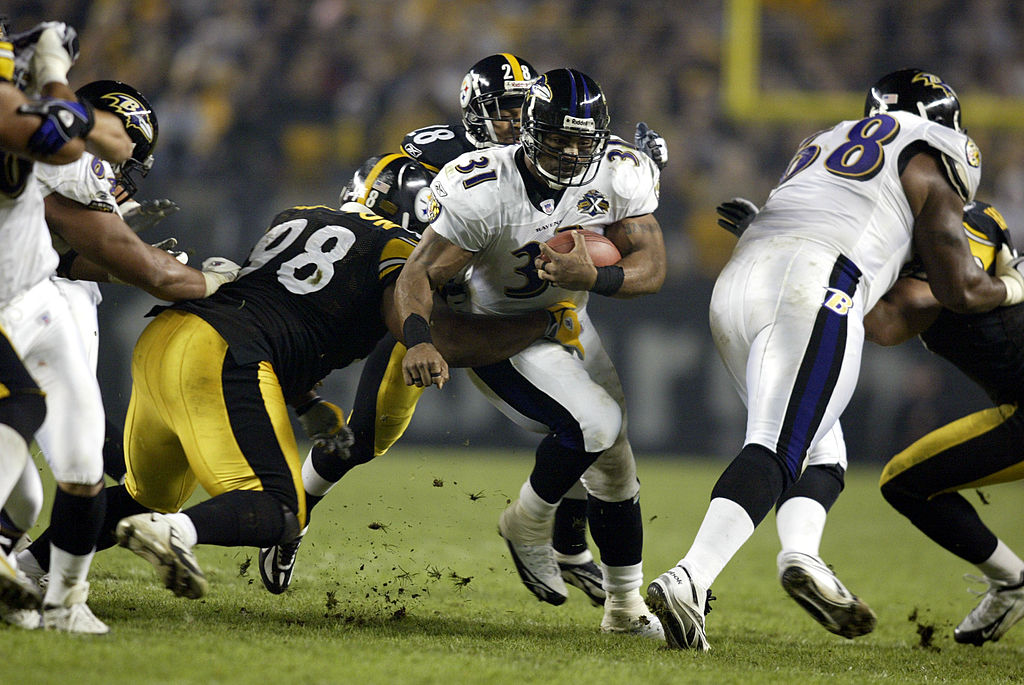 Former Baltimore Ravens star Jamal Lewis is the only player on this list who never held a 99 overall rating in Madden … at least, a legitimate 99 overall rating. People would never turn a player's ratings up to the highest possible numbers before their friends came over to play Madden, right? Still, Lewis regularly had an overall in the mid-90s because of excellent speed and carry ratings.
Having a lead running back who isn't a threat to fumble — Adrian Peterson, for all of his excellence, had that problem early in his career — made Lewis one of the game's more unstoppable running backs. Add in Baltimore's ferocious defense, especially when EA Sports added the hit stick in Madden NFL 05, and one couldn't go wrong by playing with the Ravens.
LaDainian Tomlinson
LaDainian Tomlinson was a 99 overall in Madden NFL 08 and 09, two games that utilized the "weapons" feature. Certain players were given special boosts, or powers, based on their ratings. Tomlinson was an "elusive back," which boosted his elusiveness and helped him escape tackles. With that said, juking or spinning with Chargers legend LaDainian Tomlinson should have been illegal.
Tomlinson was also a threat in the passing game, especially on screens and wheel routes. There was a reason the Chargers were frequently one of the most popular teams in online play and it wasn't just because of the powder blues. Well, the powder blues may have been part of it.
Marshall Faulk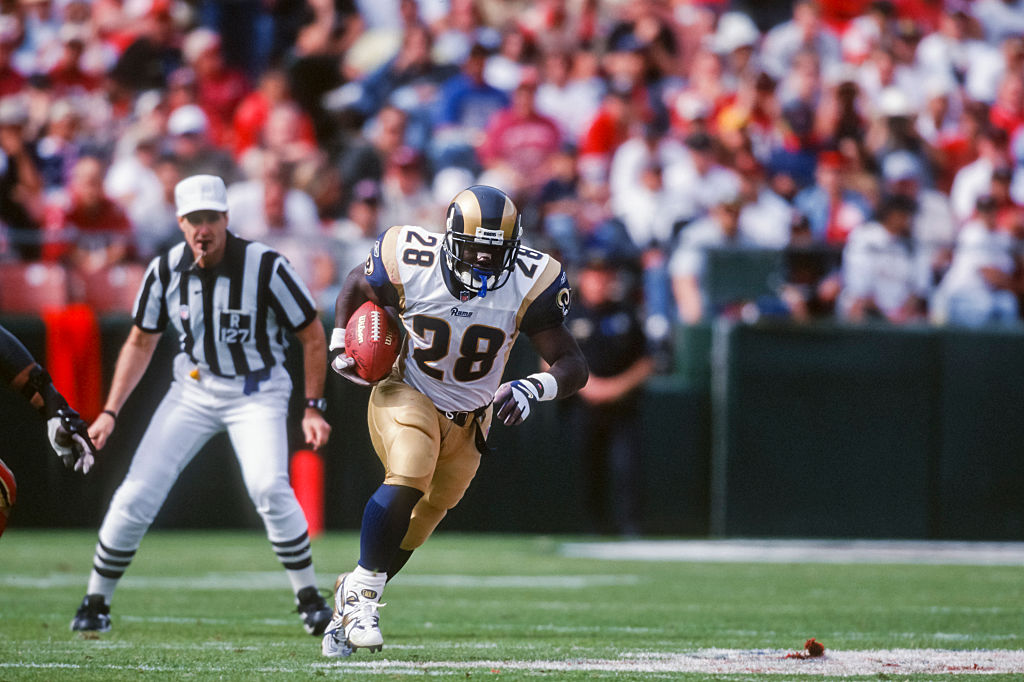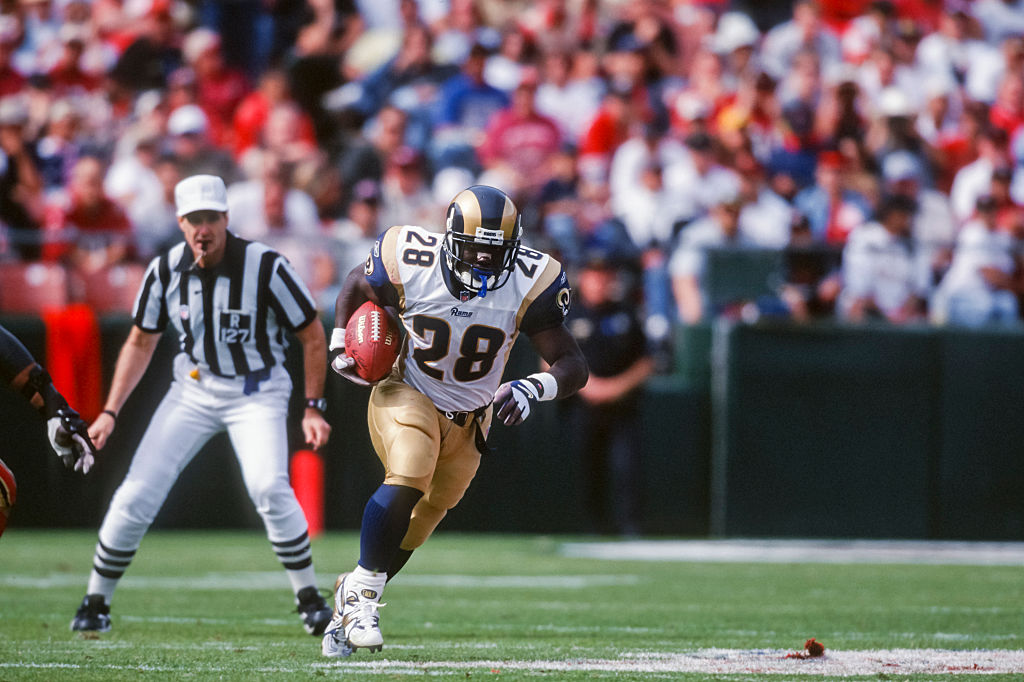 The early-2000's St. Louis Rams were, to put it lightly, an unfair Madden team. Gunslinging Kurt Warner was at quarterback, Issac Bruce and Torry Holt played receiver, and Marshall Faulk lined up in the backfield. Just as he did in real life, Faulk beat teams on the ground and through the air. Older Madden players may still have nightmares of Faulk taking a wheel route the length of the field for an 80-yard touchdown.
Faulk held a 99 overall rating in Madden 2002 and 2003, the year he represented the Rams as the Madden cover athlete. Faulk returned on the Madden cover in 2011 for the Hall of Fame edition.
Mike Alstott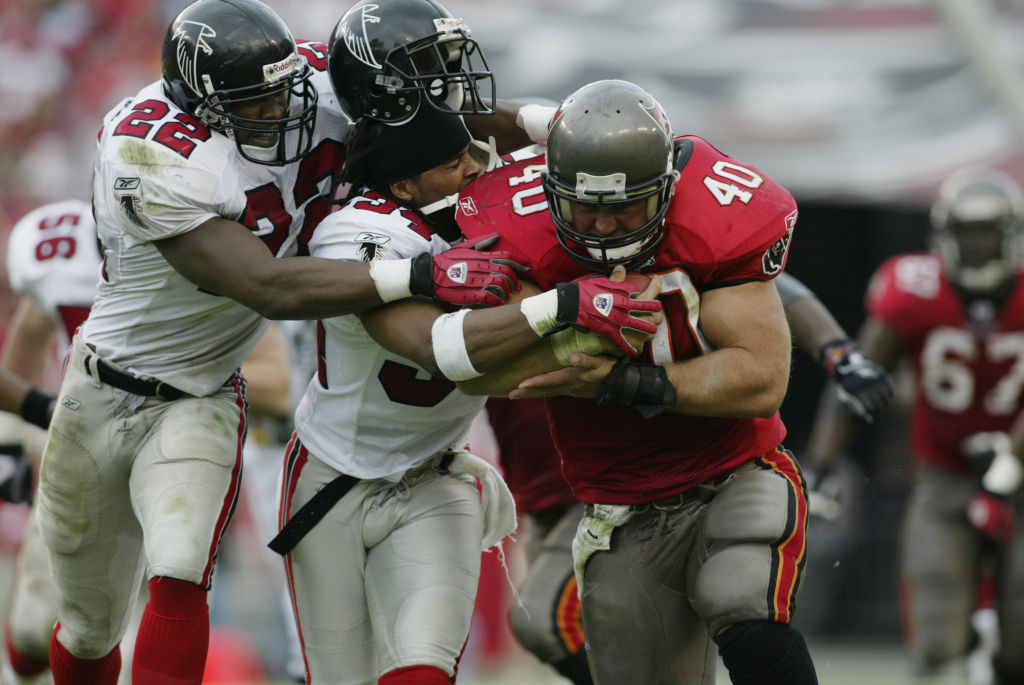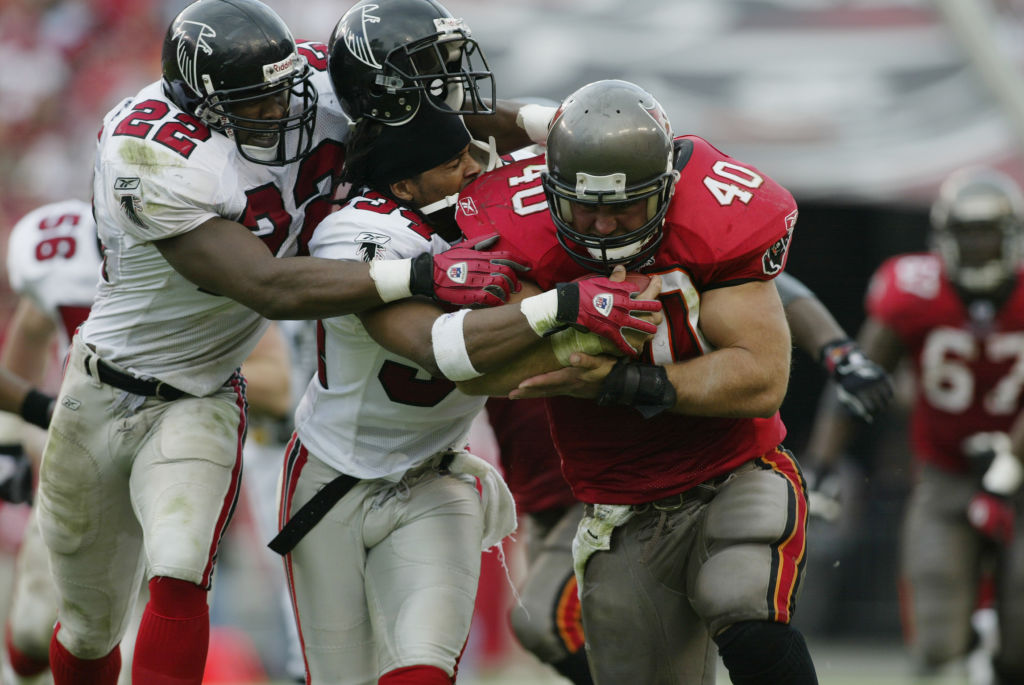 Former Tampa Bay Buccaneers fan-favorite Mike Alstott was a fullback, but leaving him off would be a tremendous disservice. Alstott defined "cheat code" for a generation of Madden players and was to running backs and fullbacks what Michael Vick was to quarterbacks. Not only was Alstott was almost guaranteed to pick up a first down every time he touched the ball, but his blocking abilities were tremendous.
Alstott held a 99 overall rating in Madden 2000. The last fullback to earn a 99 overall, in another example of the changing NFL landscape, was the Chargers' Lorenzo Neal in Madden 07.