These Top Pro Athletes Will Probably Never Change Teams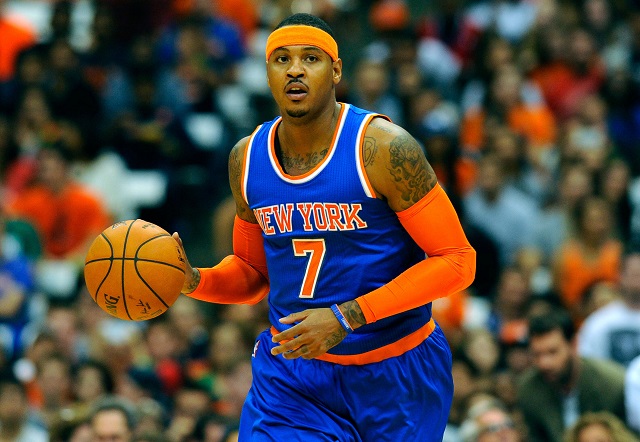 Over the weekend, Carmelo Anthony, scorer-in-chief for the New York Knicks, told reporters that he "wasn't going to have to lead the league in scoring this year," and kind of sort of implied that he wasn't going to be shooting as much as he had in years past, citing a "balanced" offensive style.
If your first reaction to this statement is something along the lines of polite disbelief, you're not alone. Anthony offers up a variation of this every year — as ESPN notes, he said as much in 2013, the year he won the scoring title — but the fact remains that he's taken about 20 shots per game in the regular season and a few more per game in the playoffs for almost his entire career, and at a certain point, a leopard can't change its spots. That's not necessarily a bad thing, of course, but it is an illumination of a player saying what's expected of him, rather than the reality of the situation.
Carmelo's hardly the only athlete to say one thing and then do another. For every Ron Rivera, the Carolina Panthers coach who was criticized for being too conservative on fourth downs and promptly reinvented himself as "Riverboat Ron," there's another who remains entrenched in his ways. We give a shout-out to Mike Woodson, most recently of the Knicks, here, for winning 54 games with an optimal roster discovered through injury in 2012 and his utter refusal to try and replicate his successes with that last season. Woodson was never comfortable with the two point guard, Anthony at power forward position lineup, and fought it to disastrous results.
Then there are the sports personalities who simply can't change their ways off the field or court and continue to find themselves in trouble. Here's a look at some sports figures who just can't help themselves. Also, a special mention to Kobe Bryant, who's at least had the presence of mind throughout his career to stick to his guns and be exactly who he is. He might never have been the best player on any of those championship teams, but he was always one of the most consistent.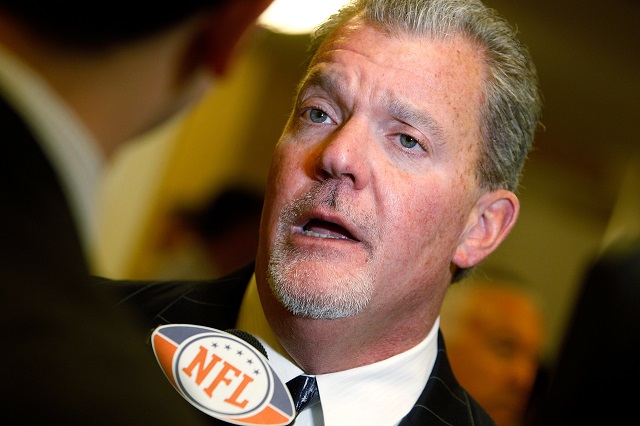 Jim Irsay, owner of the Indianapolis Colts
When Jim Irsay got arrested for a DUI back in March, it was the icing on a cake that had seen Irsay investigated for the potential abuse of prescription painkillers over the last two decades, the first incident coming in 1995, according to an excellent ESPN The Magazine longform piece that goes into exhaustive detail about the Colts owner's struggles and emotional difficulties. We're not throwing any shade at Irsay in regards to his substance abuse, by the way — just pointing out that statements like "I have successfully dealt with my dependence and my chronic pain issues" are probably not entirely accurate.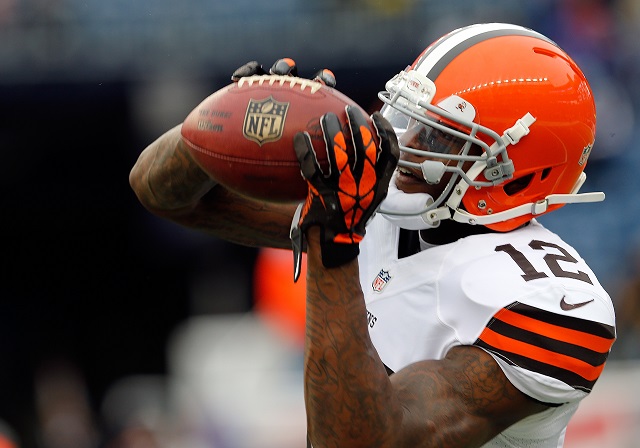 Josh Gordon, wide receiver for the Cleveland Browns
Same song, second verse, as it were. We're not making light of Josh Gordon's difficulties, such as they are — just pointing out that his inability to pass an NFL drug test, literally the only thing standing between him and his gainful employment in the league, is verging on the absurd, particularly in light of the claims that his current situation "doesn't sit well with him." We've got no real problem with anyone that wants to smoke pot, but come on, it can't be that hard to beat a drug test.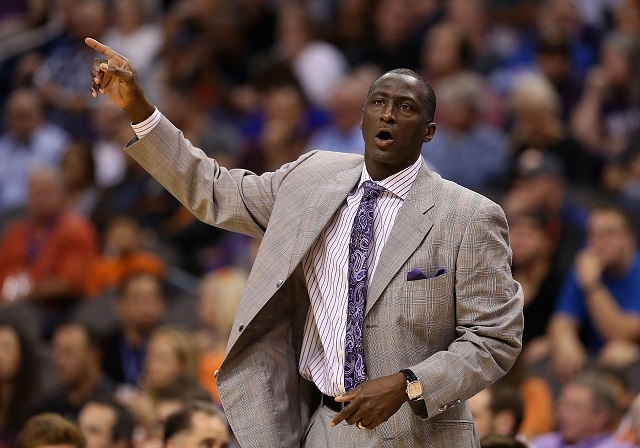 Tyrone Corbin, former Utah Jazz coach

The last three years of Utah Jazz basketball can be categorized, generally, as "not very good." While this is not former head coach Tyrone Corbin's fault explicitly, each year following the departure of Jerry Sloan and Deron Williams has been categorized by Corbin focusing on the development of his younger players, not really giving those players an opportunity to develop on the basketball court, and then talking about how their sub par play was kind of to be expected because this was a development year and "they knew where they were" in the rebuilding process. Click on this: It's a takeaway from a Corbin press conference, and it could've been taken during any of the three years he was head coach.
Ndamukong Suh, Detroit Lions defensive tackle
"It obviously tainted me and given me a bad rep, and well deserved in that instance," Ndamukong Suh told ESPN in 2013. "But I don't think one moment in somebody's life is going to define them. I vowed, not only to myself personally but my family and to my teammates and coaches, not to have that happen again and not have situations like that that is going to hurt them or make them feel that they couldn't be proud of me or want me as a teammate."
Suffice it to say that while Suh has yet to stomp on anyone else so overtly, he's still getting involved in fine-worthy activities on the field a year later. We're actually on his side here — most of our relation to the 2013 Detroit Lions was watching Megatron highlights and sympathizing with how much Suh's bad reputation was costing him — but where there's smoke, there's fire, you know?