Things Between Jim Edmonds and His Soon-To-Be Ex-Wife Are Getting Nasty
Jim Edmonds had a lot of great moments during his baseball career. He was a four-time MLB All-Star and an eight-time Gold Glove award winner. Edmonds was also a Silver Slugger in 2004, and he won a World Series title with the St. Louis Cardinals in 2006. However, he has not had some great moments lately. Edmonds, who has not played since 2010, is having a messy divorce with his soon-to-be ex-wife.
Jim Edmonds had a public relationship with Meghan King Edmonds
Before his most recent marriage, Jim Edmonds had been married twice. He ultimately had two daughters with his first wife, LeAnn Horton, according to Us Weekly. Then, in 2008, Edmonds married Allison Jayne Raski. He ultimately had two kids, a son and a daughter, with her. They then divorced in 2014 months before he married Meghan King Edmonds.
Meghan then joined Real Housewives of Orange County (RHOC) shortly after they married. Viewers saw the couple go through in vitro fertilization before ultimately giving birth to their daughter, Aspen, according to Us Weekly. However, Meghan left RHOC in 2018. This came shortly after they announced that she was pregnant with twin boys.
Then, the drama began.
Jim Edmonds filed for divorce after cheating accusations
In 2019, Jim Edmonds was accused of allegedly sending inappropriate photos to another woman. This was in addition to allegedly sending an inappropriate video of himself on the same day that Meghan gave birth to their twins, according to Us Weekly.
"Regrettably, I had a lapse in judgment. I engaged in an inappropriate conversation with this person," Jim told Us Weekly. "At no time was there any type of relationship or physical contact. Absolutely none. This is someone trying to profit from my name. I am aware she has done this to others in the past."

Jim Edmonds
A few months later, Jim filed for divorce after Meghan accused him of having an affair with their kids' nanny, according to Page Six. The couple officially separated in November 2019. This was after police were called over a heated argument, Page Six reported.
Drama over a threesome
Meghan then, at one point, revealed some big news from their marriage on her "Intimate Knowledge" podcast. She said that the two had a threesome while they were married, according to Page Six. Jim responded. He said this to Us Weekly, "As far as threesomes go, there were a more than few initiated by Meghan and only Meghan."
Meghan then responded. "I never initiated anything," she told Page Six. "I went along with things because I thought that's what he wanted."
She also went on to say to Page Six, "I think his attempt to sex shame me illustrates the vile mind of this man. I am the mother of his children and to attempt to exploit deeply personal decisions we made as a couple is his attempt to damage the mother of his children and also attempts to demean me in the most vulnerable way possible: sex."
Jim then recently confirmed that he is dating the other member of their threesome, according to Page Six.
Jim and Meghan publicly exchanged comments about money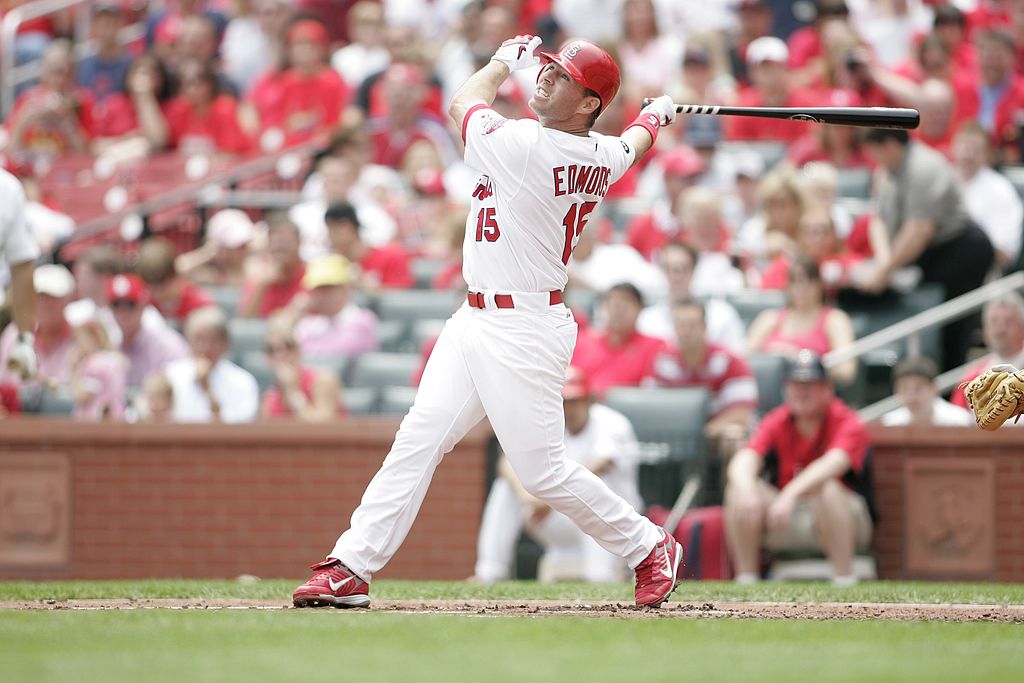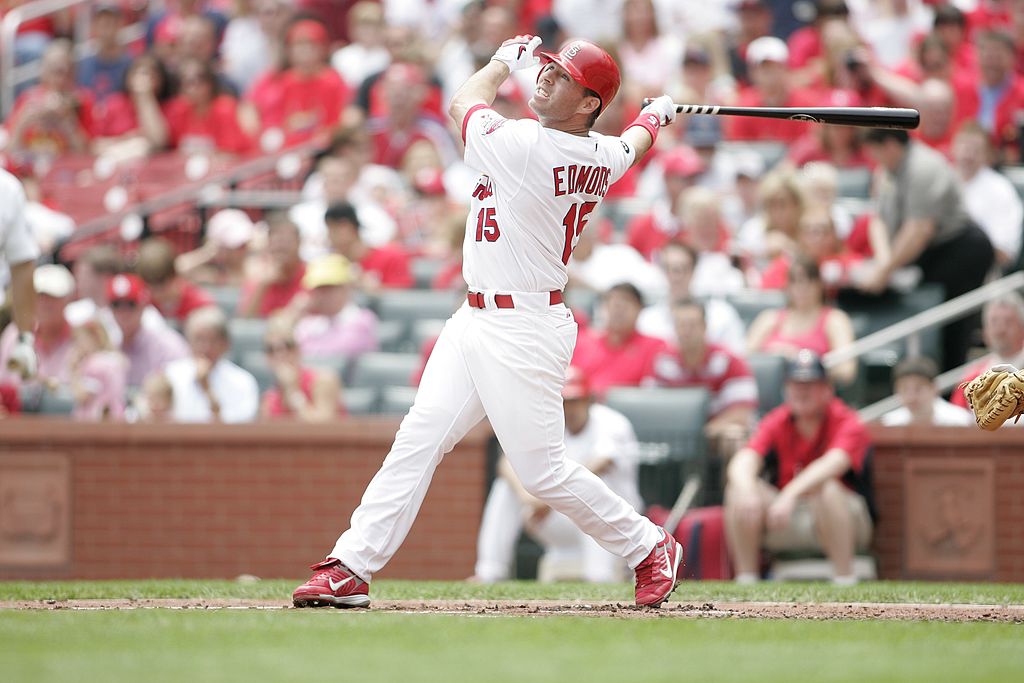 Meghan told an Instagram follower that Jim was not giving up enough money for her and their three children, according to an article published by Page Six in April. "Girl I have a career thank you very much! That child support is not buying me gold and baubles — it barely pays for groceries for my tribe," Meghan said, according to Page Six.
However, Jim's rep, Steve Honig, then told Page Six, "We're not going to give numbers because it's no one's business, but if what Jim is giving to Meghan each month for child support doesn't cover her groceries, she must be getting her eggs from Fabergé … Jim also pays every single bill for both of her homes, all the medical bills and practically every other expense related to the kids and the houses. Jim continually goes above and beyond what he is required to do."
Once it involves the kids, that is when you know it is getting pretty bad.
Jim Edmonds had wonderful moments during his baseball career. The recent moments in his personal life, though, have been far from wonderful.