5 Things We Learned From NBA Summer League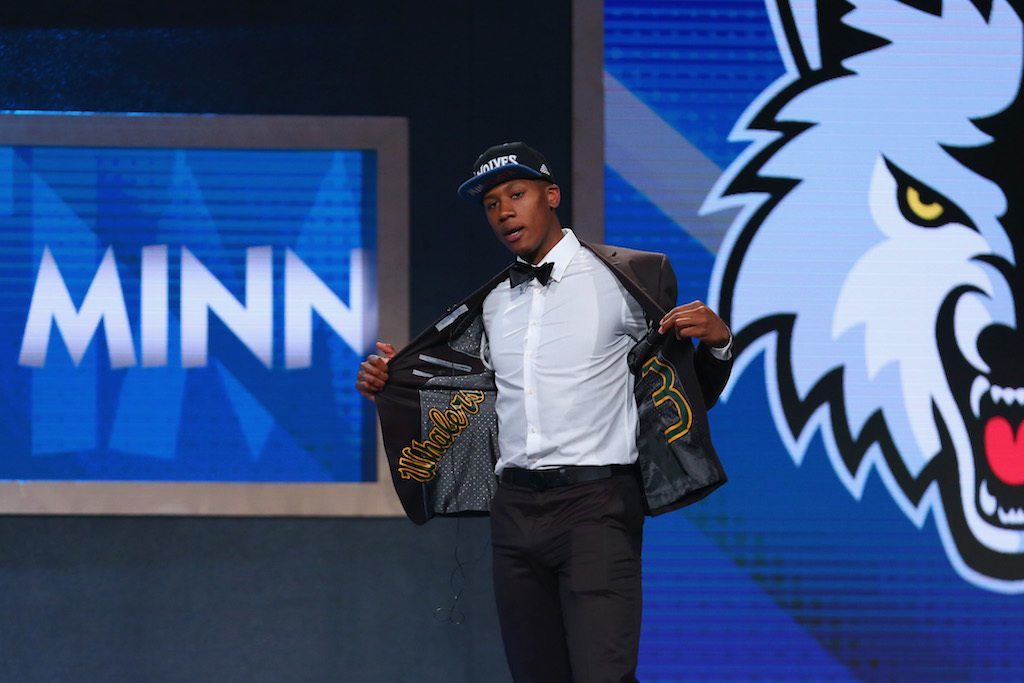 For all the chaos that's transpired this NBA offseason, from Tim Duncan's retirement to Kevin Durant's decision to join the Golden State Warriors, there's one event that got lost in the shuffle: the NBA Summer League. While this event is nothing more than a blip on the radar compared to these other events, that doesn't mean it's not worth discussing. After all, the Summer League is when we get our first glimpse at future NBA superstars.
Going into the Summer League, one never knows what to expect. Sure, crazy hype surrounds the biggest names, but more often than not, the bulk of these players fail to live up to expectations. On the flip side, some players, particularly ones who manage to fly under the radar, can come out of nowhere to show they are more than ready to take the next step. Often, the latter individuals are the ones who already have an NBA season under their belts.
Some may claim that this year's NBA Summer League didn't tell us anything we didn't already know. We beg to differ. We learned a great deal from watching some of the game's up-and-coming players take the floor. Here's a look at five things — or players, rather — who stood out the most.
1. Dunn shows he can be the real deal
Although Kris Dunn was only able to suit up for two games because of a concussion, it was all he needed to prove just how special he is. The Minnesota Timberwolves rookie averaged 24 points per game — on 19 for 35 shooting (54.3%) — to go along with seven rebounds, three assists, and two steals per contest.
Speaking of steals, if the former Providence All-American is able to build off this showing in the regular season, then the once-lowly Wolves will have gotten themselves one with the No. 5 overall pick.
2. Simmons flashes his incredible potential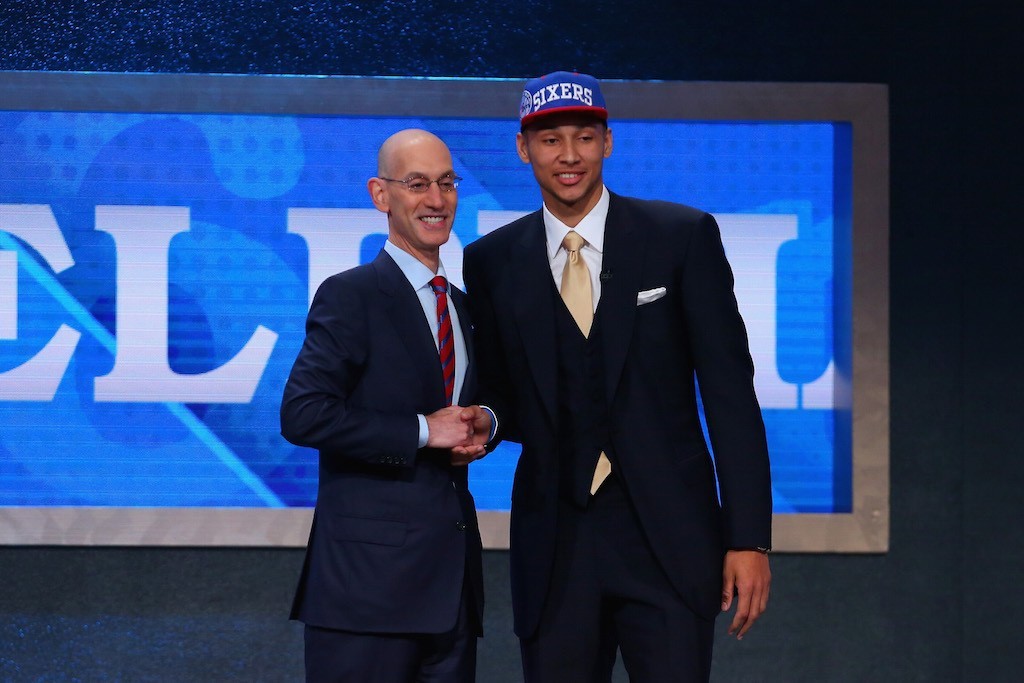 Ben Simmons still has plenty of growing left to do, yet it's impossible to deny his star potential. In six NBA Summer League games, the No. 1 overall pick averaged 10.8 points, 7.7 rebounds, and 5.5 assists per game and showcased a remarkable feel for the game, which included his sensational floor vision and jaw-dropping passing ability. After all this time, the Philadelphia 76ers may have finally landed their cornerstone player.
3. Portis proves he belongs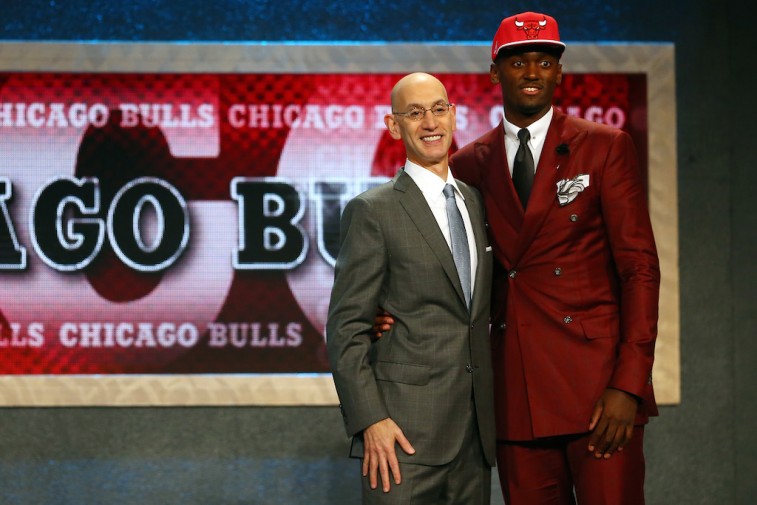 Given the departures of both Derrick Rose and Joakim Noah this offseason, along with the additions of Dwyane Wade and Rajon Rondo, the Bulls will likely look mighty different in 2016–17. With a solid showing this summer, the same could be said about the role of former rookie Bobby Portis.
After logging just 17.8 minutes per game this past season, Portis experienced the sort of NBA Summer League performance that screams, "Expect big things in year two." Through six games, the former No. 22 overall pick is shooting 48.2% from the field, knocking down 35.3% of his triples, and averaging 15.8 points, 9.2 rebounds, and 1.3 assists per game. These numbers may not hold up come regular-season play, however, we fully expect Chicago to give him the opportunity to prove us wrong.
4. Tyus Jones makes his case for playing time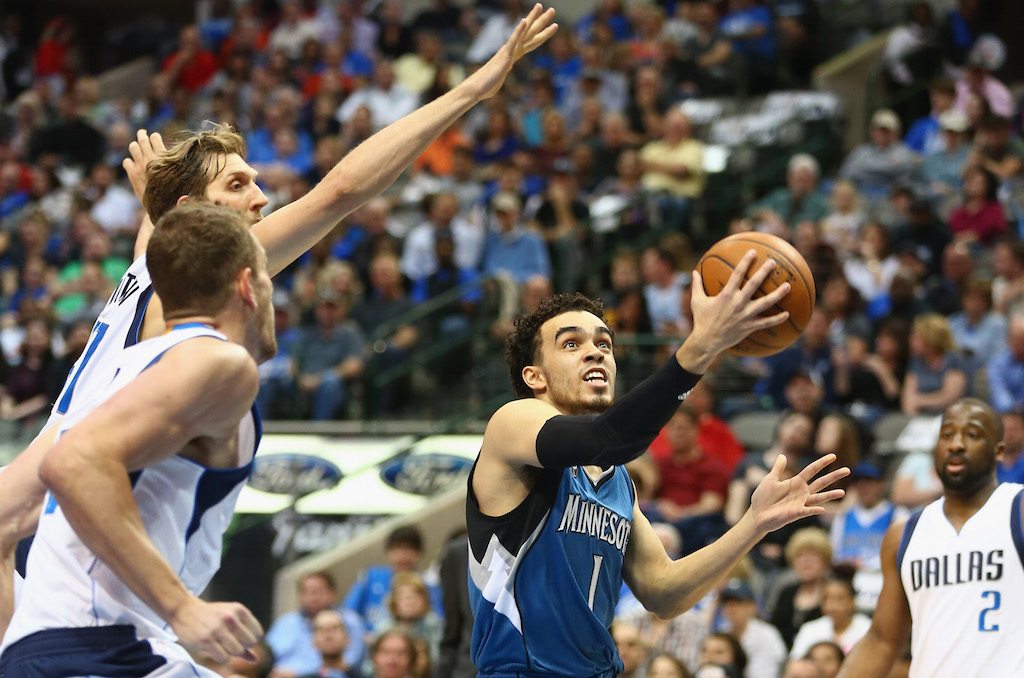 To the surprise of many, the No. 24-seeded Minnesota Timberwolves will play in the Las Vegas Summer League title game. In case you're wondering how that's possible, we have two words for you: Tyus Jones.
The former Duke Blue Devil, who played just 37 games for the T-Wolves last season, is averaging 19.4 points (45.7% shooting), 6.3 assists, four rebounds, and 1.3 steals in seven contests. Jones was named the Most Valuable Player of the Samsung NBA Summer League 2016. Minnesota may have a roster full of capable point guards (see Dunn and Ricky Rubio), but it may be time to give Jones more minutes. He's earned it.
5. Devin Booker is on the verge of superstardom
Phoenix Suns guard Devin Booker surprised many people by deciding to participate in the NBA Summer League. Considering he earned First-Team All-Rookie honors last year, most figured he would probably sit this one out. We're glad he didn't.
In just two games, Booker hit 18 of 38 shots, averaged 26 points, five rebounds, and 6.5 assists per game, and looked like the best player in the entire competition. As he enters the second season of his NBA career, the former No. 13 overall pick is still only 19 years old. How scary is that?
Statistics courtesy of Basketball-Reference.com, ESPN.com, and NBA.com.