5 Things LeBron James Would Have to Do to Pass Michael Jordan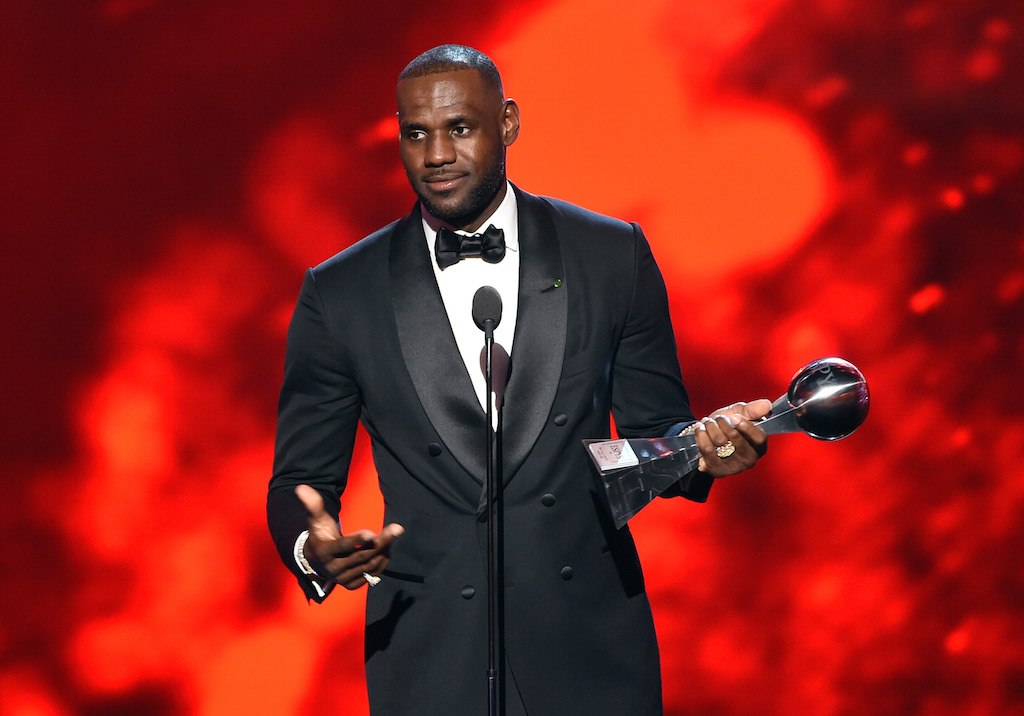 Imagine you're LeBron James. Imagine you've finally done the unthinkable; not just crawling out of a 3-1 NBA Finals hole against the best regular-season team in history, but actually bringing a championship back to the starving city of Cleveland. How do you top that? More importantly, how do you motivate yourself after reaching what is arguably the peak of your professional career?
This latter question was posed to James at the annual Nike Skills Academy, as noted in a recent Sports Illustrated article by Lee Jenkins. If you think you know how James responded, you're in for a rude awakening. Given the way the landscape in the NBA shifted following the 2016 free agency period, one might assume that Golden State's newly formed "Super Team" would be motivation enough for James. But that's not it. Not even close. As the King puts it: "My motivation is this ghost I'm chasing. The ghost played in Chicago."
Since the day he broke onto the scene, James has been compared — unfairly so — to Michael Jordan. It's an impossible standard to live up to. We all know this. But that hasn't stopped the world from viewing the "Chosen One" as the heir apparent to His Airness's thrown. Now we finally know the truth: At this moment in his career, it's the ghost of Jordan's greatness that motivates James.
The reality is that no matter what James does or doesn't do for the rest of his career, his legacy as one of the best basketball players of all time is set. However, if we're being honest with ourselves, we don't think there's any way he'll usurp Jordan as the greatest player in history. Of course, if that's James's ultimate end game, here's a list of five things he needs to do to help his cause.
1. Get more buckets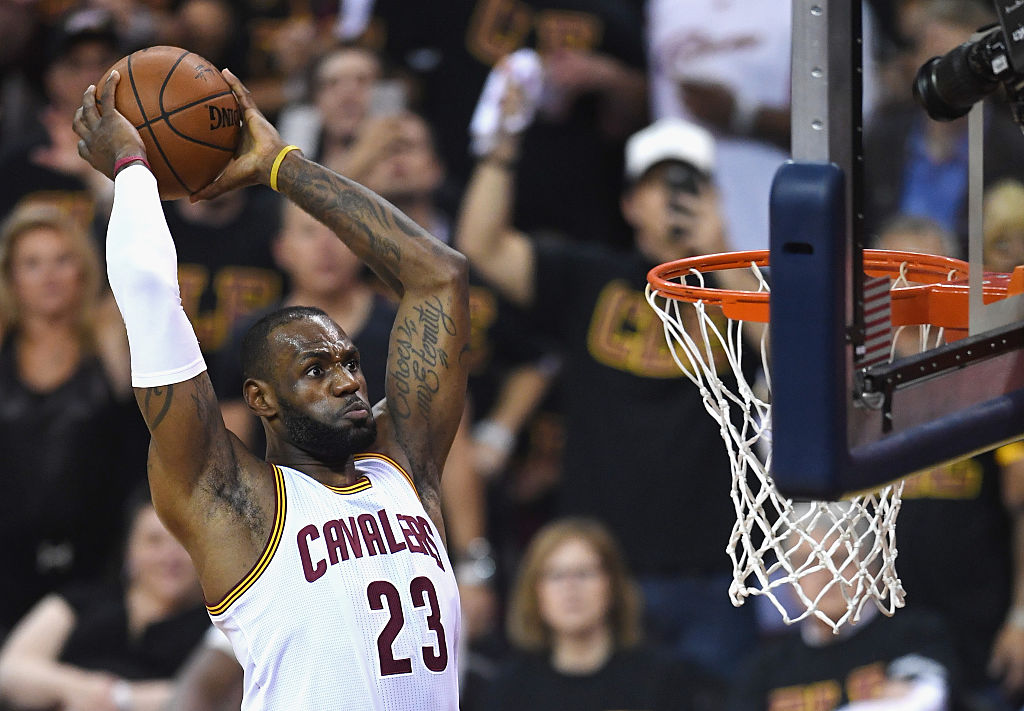 Aside from those times when he's required to singlehandedly take over a contest, LeBron James has never really played with a "score first" mentality. He's always been more interested in first feeling the game out, then taking the necessary course of action. Still, the King knows how to put the ball in the basket, averaging 27.2 points per game while scoring a total of 26,833 points in 13 NBA seasons.
Yet, if James wants to catch His Airness, he'll have to do better than that. In his 15-year career, M.J. averaged 30.1 points per night and amassed a total of 32,292 points, good enough for No. 4 on the NBA's all-time scoring list. Currently sitting at No. 13 on the list, James clearly has his work cut out for him.
2. Win more bling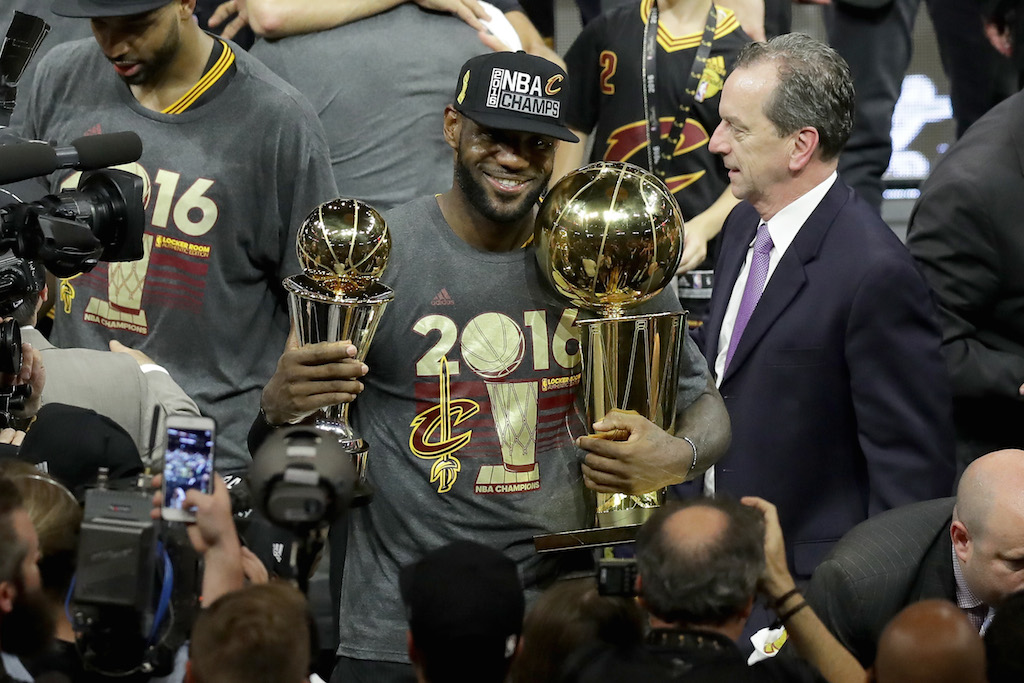 Even in defeat, James has had some incredible NBA Finals performances. In fact, this 2016 campaign saw him take things to a whole new level. But when it comes to truly stepping up on the grandest of stages, Jordan has the Chosen One beat.
While LeBron has won three Finals MVPs to go along with his three NBA titles, he also has four losses on his resume. Jordan, on the other hand, is a perfect 6-0 in the Finals and has six Finals MVPs under his belt. We can't envision James ever getting six rings, however, if he can win at least one or two more titles, perhaps he'll have an easier time making a case for himself as the best ever. Easier, but not likely.
3. Become more valuable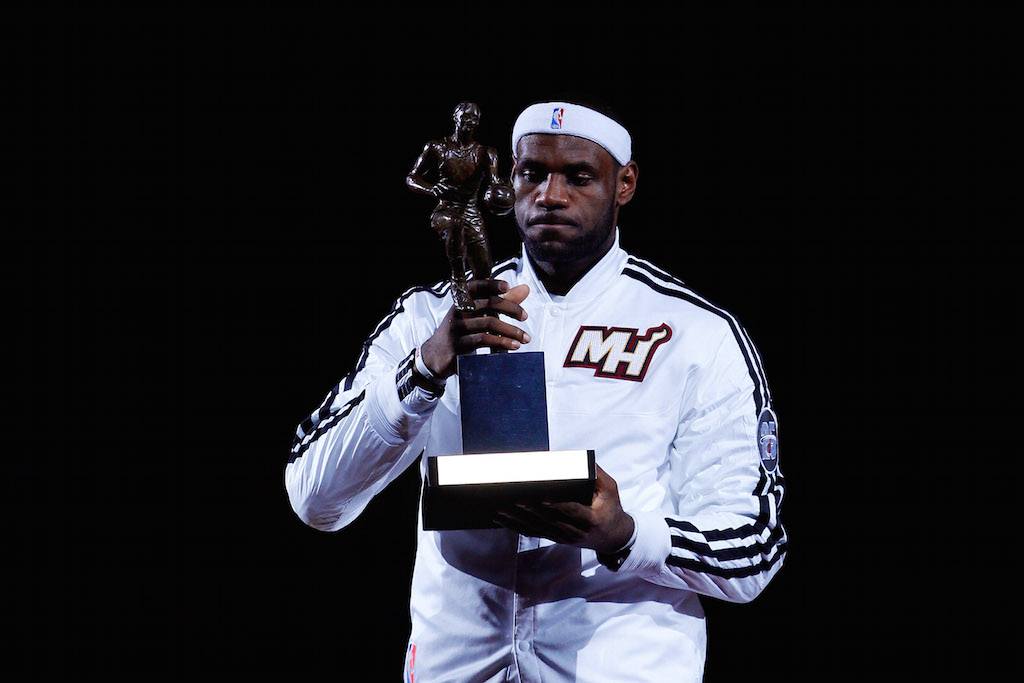 Speaking of MVP awards, Jordan has James beat in this category as well — albeit by the slimmest of margins. Although the King hasn't earned league MVP honors since the 2012–13 season, he still has four of these bad boys sitting atop his mantle at home. Of course, for what it's worth (and it's worth a lot), M.J. has five MVP trophies to his name. In today's game, competition for this award is greater than ever. If he isn't able to rise to the occasion, James could be stuck at four for the remainder of his career.
4. Put on an even more insane show in the Finals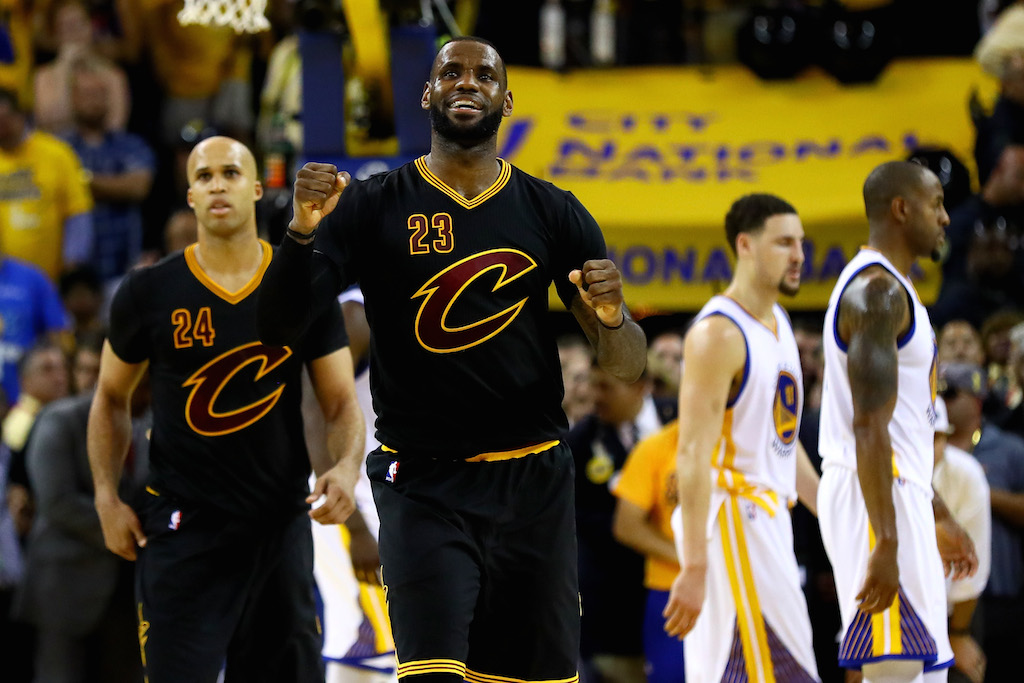 As great as LeBron James has been in the majority of his Finals appearances, if he wants to eclipse M.J., he has to be even more spectacular. He has to do something so statistically daunting that it takes us at least a week to pick our jaws up off the floor. For that to happen, James has to average a triple-double in the Finals. That's the only way. He came close in the 2016 NBA Finals, averaging 29.7 points, 11.3 rebounds, and 8.9 assists per game. But close is not good enough; not when comparing him to Jordan.
5. Create a sweet logo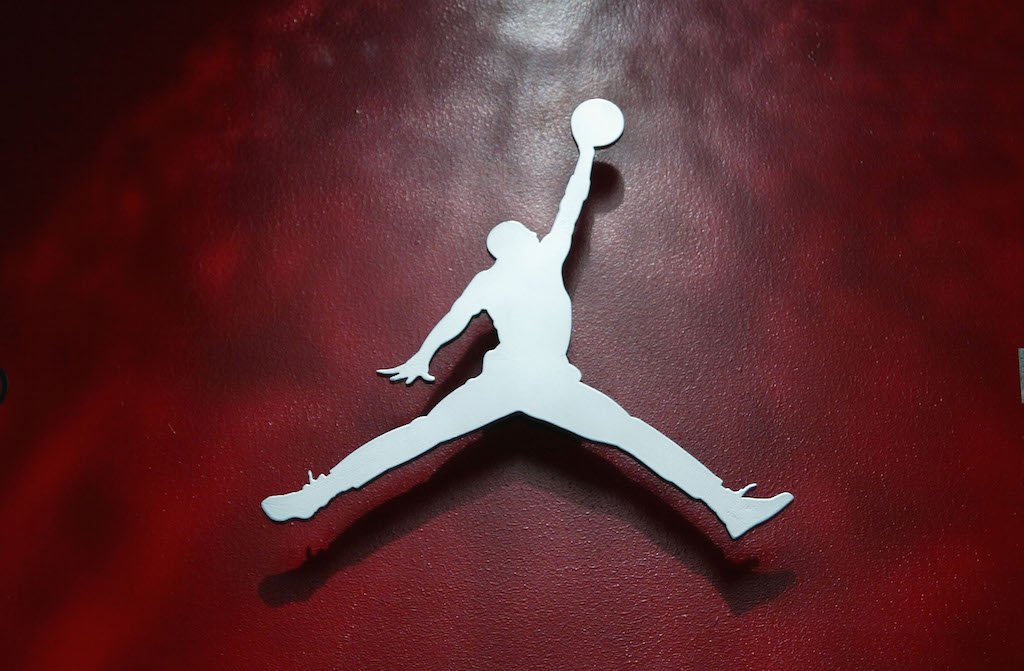 Interestingly enough, this is probably the most far-fetched goal on the list. After all, the "Jumpman" logo is easily among the most iconic symbols on the planet. But the way we see it, every Superman needs a special mark to go in the center of their cape — and that especially holds true for LeBron James. He may never top the "Jumpman," but if you ask us, something incorporating this moment might be a good place to start.
Statistics and information courtesy of Basketball Reference, ESPN, and Sports Illustrated.