This 1 Stat Shows How Valuable Tony Parker Was to the San Antonio Spurs
Former San Antonio Spurs point guard Tony Parker retired over the offseason, bringing an impressive 18-year career in the NBA to a close. Parker never put up gaudy numbers and won't go down as one of the best to ever play the game, but he was the perfect point guard for Gregg Popovich's San Antonio Spurs dynasty for nearly two decades.
Tony Parker's importance to the team and the city of San Antonio was on full display on Monday, November 11, during his jersey retirement ceremony. While his impact on the Spurs goes far beyond the numbers, there is one stat that sticks out as a testament to the type of player that Tony Parker was.
Tony Parker had an outstanding NBA career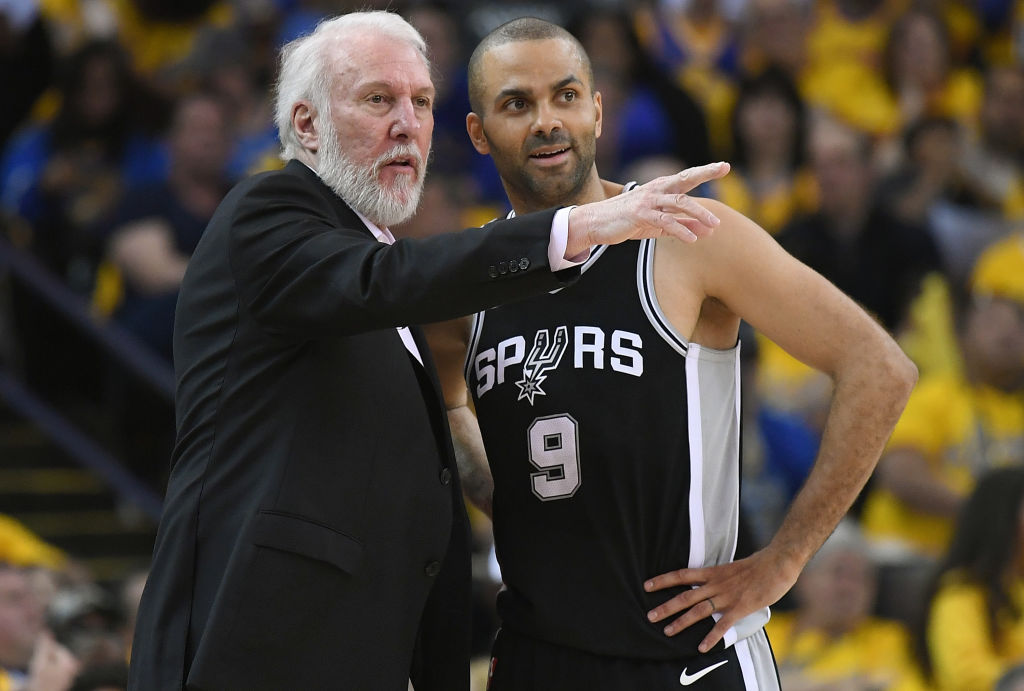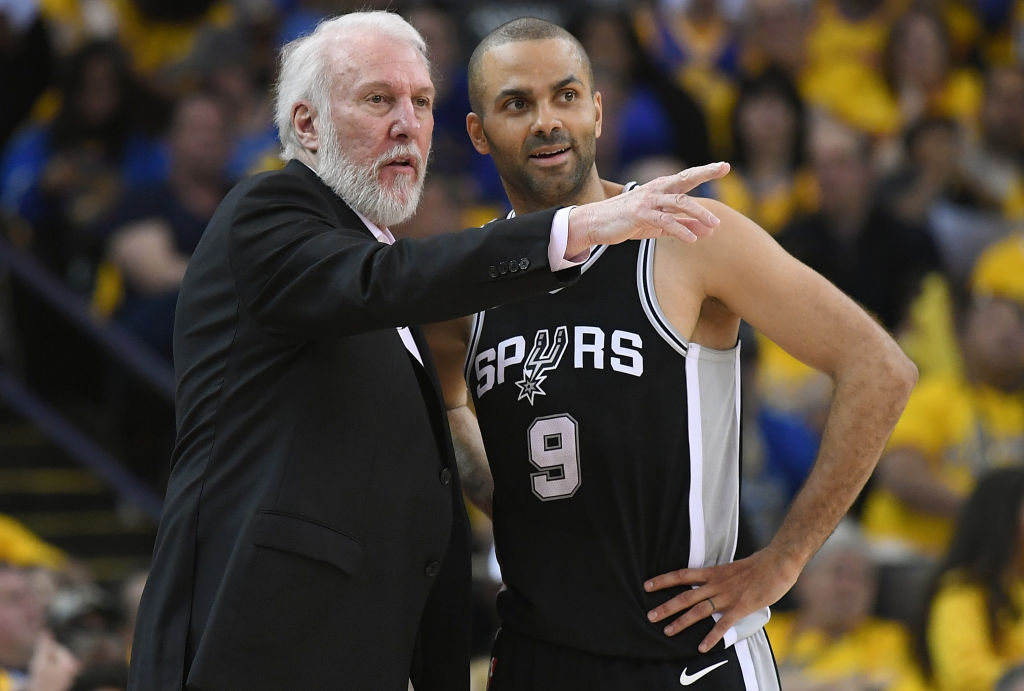 In 1,254 career games, Tony Parker averaged 15.5 points and 5.6 assists per game. These numbers won't jump off the page at you, but it's important to remember that they came playing for the San Antonio Spurs under head coach Gregg Popovich. Under Popovich, the team as a whole is far more important than individual statistics.
Even with that in mind, 19,743 career points and 7,036 career assists is nothing to sneeze at. Parker was a six-time NBA All-Star and a three-time member of the All-NBA Second Team. His career-high in scoring came in 2008-09 when he averaged 22 points per game, and his career-high in assists came in 2011-12 when he averaged 7.7 per game.
But while Parker was a consistently good regular-season point guard over his 18-year career, the postseason was where he really shined.
One stat shows how valuable he was to the Spurs
In postseason play, it is common to see a player's scoring averages go down. The level of competition and focus on defense rise considerably in the postseason, making it difficult for players to maintain their standard level of scoring.
Tony Parker averaged 15.5 points per game in his 1,254 regular season games. In his 226 postseason appearances, he averaged 17.9 points per game.
When push came to shove comes to shove in the postseason, Tony Parker's game and offense elevated. The Spurs never missed the playoffs in the 17 seasons that Parker spent with the team. He is a four-time NBA Champion with championship victories in 2003, 2005, 2007, and 2014.
In 2007, the Spurs swept the Cleveland Cavaliers four games to none in the NBA Finals. Tony Parker hit 57.1% of his three-point attempts and led the team in scoring with 24.5 points per game in that series, leading to a much-deserved NBA Finals MVP Award.
The end of an era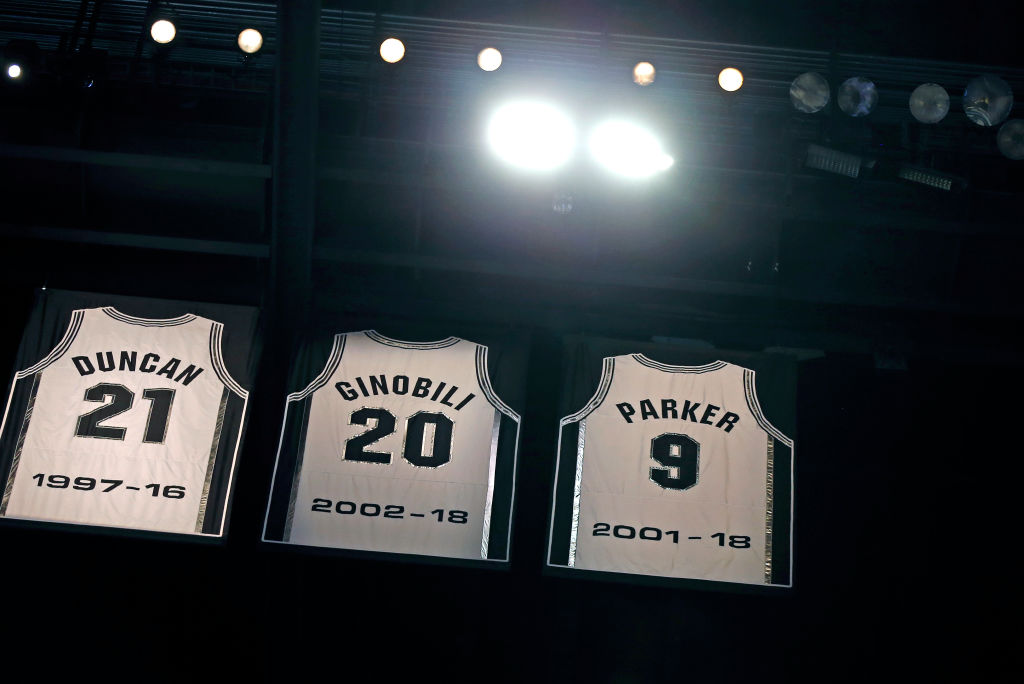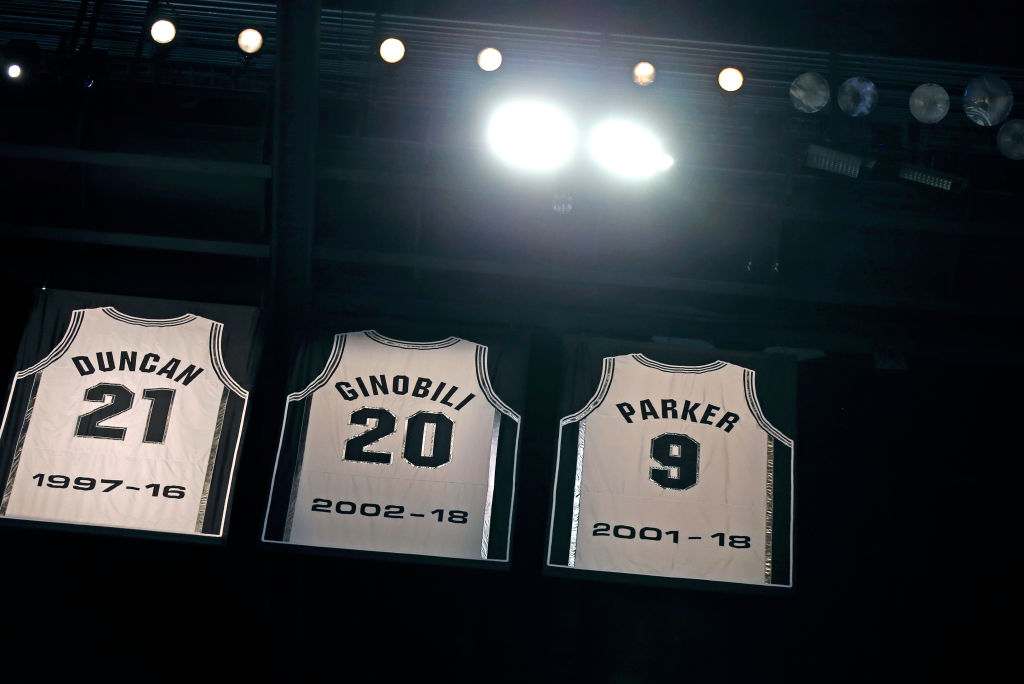 On Monday night, Tony Parker's No. 9 jersey was lifted into the rafters at the AT&T Center with the dates "2001-18" listed underneath it. Parker's jersey joined Tim Duncan's No. 21 ("1997-16") and Manu Ginobili's No. 20 ("2002-18") in its rightful place.
This was truly a fantastic era in Spurs history, led by three guys who put the team first and carried themselves with a ton of class. Duncan and Ginobili were both in attendance at the ceremony, as were a bunch of Tony Parker's other former teammates including David Robinson, Boris Diaw, Bruce Bowen, Sean Elliott, Nicolas Batum, George Hill, Ian Mahinmi, Matt Bonner, Roger Mason, Ronny Turiaf, Tiago Splitter and Malik Rose.
The NBA's YouTube channel posted the full ceremony here. It was a beautiful send-off to one of the greatest players in San Antonio Spurs history.