Angels' Shohei Ohtani Dazzles in Pitching Debut on This Day in 2018
When Japanese phenom Shohei Ohtani made his ambitions of signing with an MLB team clear, Ohtani opened a fascinating bidding war. While the Chicago Cubs and New York Yankees appeared to be favorites for Ohtani's services, Ohtani signed with the Los Angeles Angels as a two-way player after the 2017 season.
There was plenty of fanfare when Shohei Ohtani debuted as the Angels' designated hitter on March 29, 2018. But it was Ohtani's first career start three days later that rightfully drew the interest of its own. How did Ohtani fare in his pitching debut? Let's take a look.
Shohei Ohtani made quick work of the Oakland Athletics
Baseball fans were so interested in Shohei Ohtani's pitching debut because of his spring training performance. The then-23-year-old struggled with his command and recorded a 27.00 ERA in two Cactus League starts. Angels manager Mike Scioscia stuck with Ohtani and appointed him to the starting rotation.
Ohtani didn't need long to prove his manager right. Ohtani allowed just three second-inning hits, including a three-run home run to Matt Chapman, in the Angels' 7-4 victory over the rival Athletics. The 6-foot-4 right-hander struck out six, walked one, and threw 63 of his 92 pitches for strikes.
Shohei Ohtani also joined a Hall of Famer with his historic weekend. Ohtani became the first Major League player to start as a non-pitcher on Opening Day and then start as a pitcher within his team's first 10 games since Babe Ruth accomplished the same feat with the 1919 Boston Red Sox.
Ohtani cruised to AL Rookie of the Year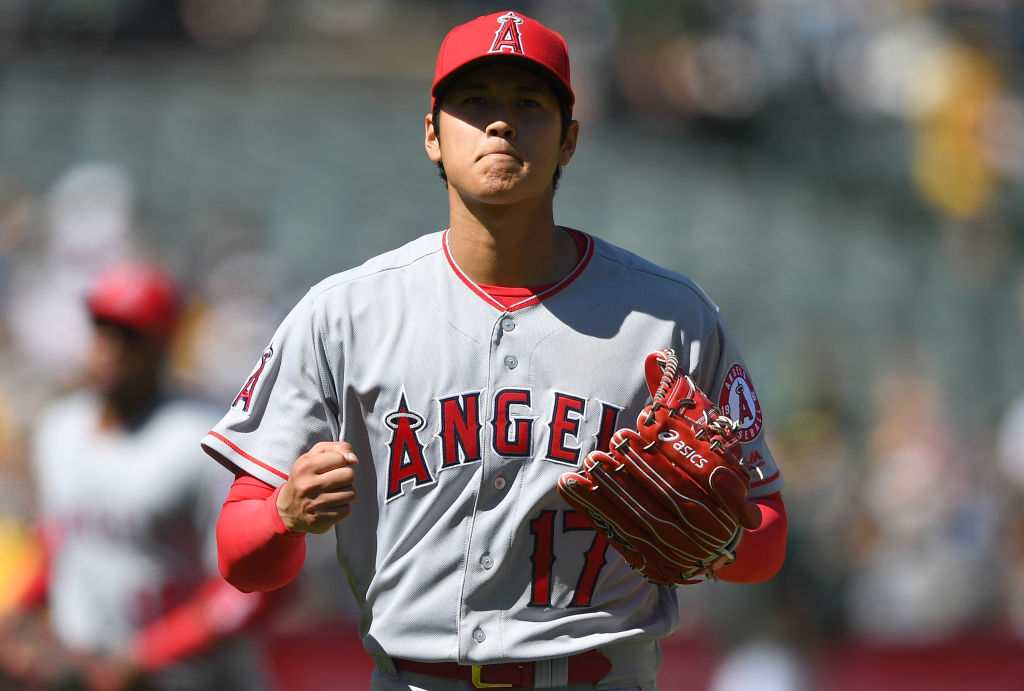 It quickly became must-see TV, or "Sho Time," when Shohei Ohtani and the Angels were playing. Ohtani hit .285 with 22 home runs, 61 RBIs, and 10 stolen bases across 104 games as a hitter for the Angels in 2018. On the mound, Ohtani went 4-2 in 10 starts and struck out 63 hitters in 51 2/3 innings.
Baseball-Reference measured Ohtani's combined WAR at 4.0, third on the Angels behind star outfielder Mike Trout and veteran shortstop Andrelton Simmons.
Shohei Ohtani earned 25 of the 30 first-place votes for AL Rookie of the Year. Although his season was cut short by Tommy John surgery, Ohtani returned purely as a hitter last May and hit .286 with 18 home runs, 62 RBIs, and five triples in 106 games. Ohtani hit for the cycle on June 13, 2019.
What else happened in baseball on April 1?