This Day in Baseball: Sports Illustrated Exposes Reds Manager Pete Rose's Gambling Habits
Cincinnati Reds legend Pete Rose was always a lock to see his name enshrined in Cooperstown. Rose retired as baseball's all-time hit leader and was enjoying the second stretch of his career as the Reds' manager.
In August 1989, however, Rose saw those Hall of Fame hopes dashed when he was banned from baseball because of allegations that he gambled on baseball games when he played for and managed the Reds. Those allegations first gained steam when Sports Illustrated exposed Pete Rose's gambling on March 27, 1989.
Did Pete Rose truly gamble on games? Will Rose ever be inducted into the Hall of Fame? Let's take a look back at Charlie Hustle's alleged crimes and his punishment.
Pete Rose managed most of the 1989 season despite the gambling allegations
Pete Rose was informally questioned about his gambling habits in February 1989, a month before Sports Illustrated's report broke, with Commissioner Peter Ueberroth and NL President Bart Giamatti. Giamatti took office as commissioner on April 1, 1989. The meeting was included in SI's March 27 issue, days before Rose would officially begin his fourth season managing the Reds.
While lawyer John Dowd investigated the charges against Rose, the hit king continued managing the Reds. Dowd learned Rose allegedly bet on 52 Reds games in 1987 and wagered a minimum of $10,000 each game. The Dowd Report found no evidence of Rose betting against the Reds. Rose denied all accusations until he voluntarily accepted a permanent place on baseball's ineligible list that August.
Cincinnati went 59-66 under Pete Rose in 1989. Interim manager Tommy Helms led the Reds to a 16-21 finish, but wasn't retained. The Reds won the 1990 World Series under former New York Yankees standout Lou Pinella.
Will Pete Rose ever make the Hall of Fame?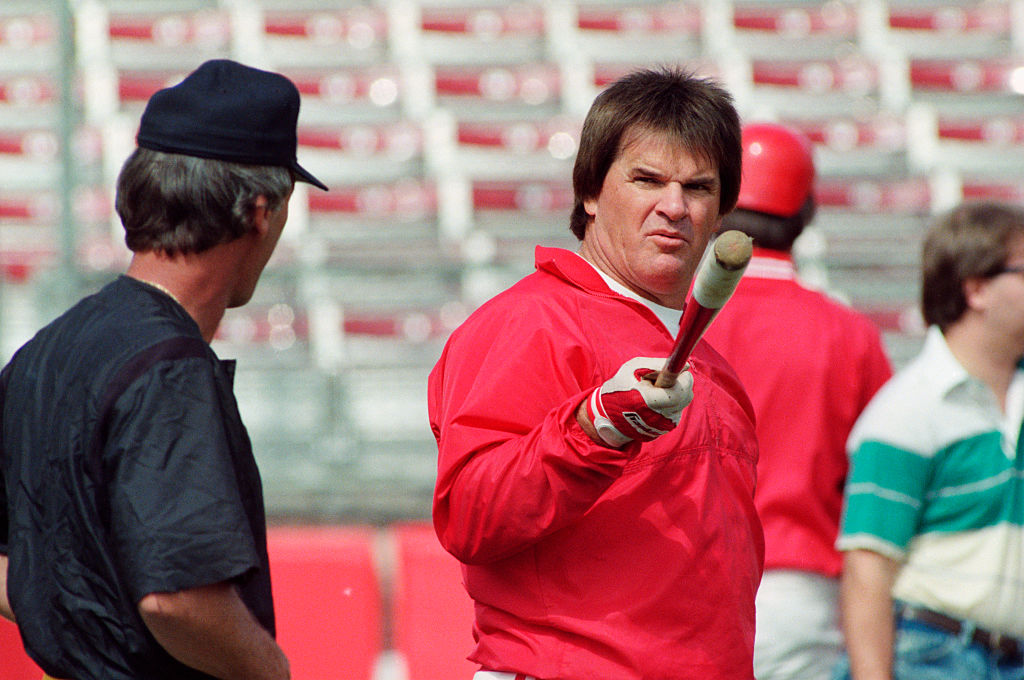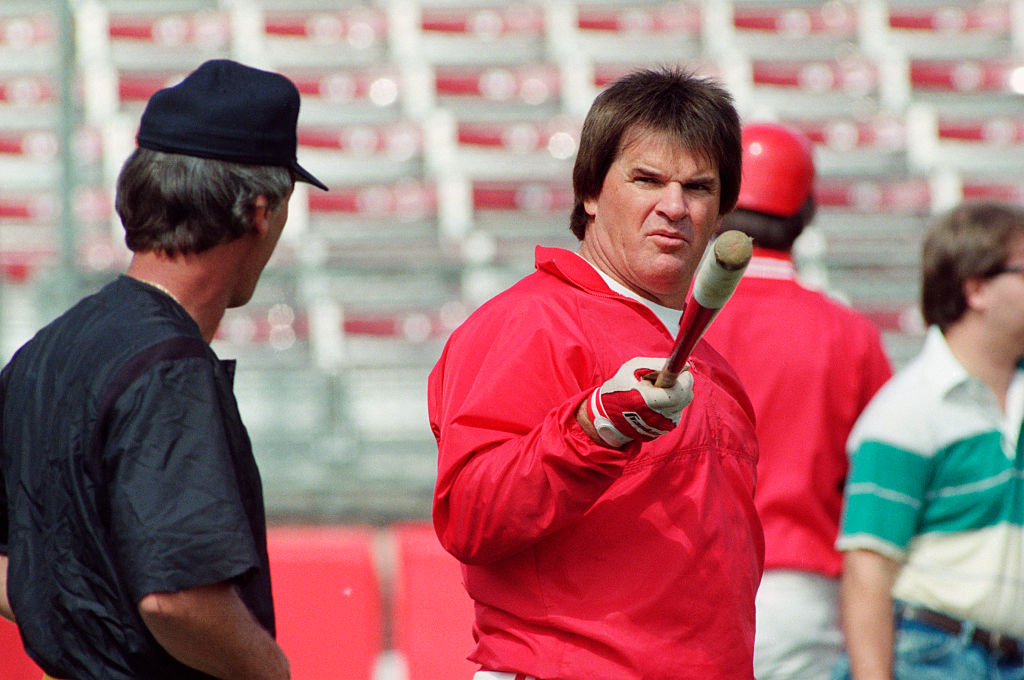 Pete Rose began therapy so he could be treated for a gambling addiction when the suspension was announced. Tne possibility of Giamatti reinstating Rose after he finished treatment and proved he was ready to return didn't come to fruition as Giamatti died of a heart attack on Sept. 1, 1989. Baseball's next two commissioners, Fay Vincent and Bud Selig, never formally acted on Rose's applications for reinstatement.
Rob Manfred, Selig's successor, rejected Rose's 2015 application for reinstatement because Rose was still betting on baseball. Manfred was not happy that Rose, who debuted on Fox Sports 1 as a studio analyst earlier that year, was placing legal bets in Las Vegas.
The Baseball Hall of Fame announced in January 2020 that ineligible players won't be placed on ballots when they die. Barring an unexpected reinstatement, the 78-year-old Rose is unlikely to enter the Hall of Fame.
What else happened on March 27?
The Boston Red Sox parted ways with one of their most popular players on March 25, 1981. All-Star catcher Carlton Fisk is declared a free agent by Major League Baseball because the Red Sox sent him a new contract too late. Fisk signed with the Chicago White Sox and spent his final 13 seasons there.
The New York Mets make one of the most favorable trades in franchise history on March 26, 1987, when the reigning champions trade three players to the Kansas City Royals for David Cone. Cone goes 81-51 with a 3.13 ERA in six seasons with the Mets.
Los Angeles Lakers legend Magic Johnson earns an opportunity to play a role in another Los Angeles sports team's future. Johnson is part of a group that buys the Dodgers from owner Frank McCourt for $2 million, the highest amount ever paid for a team in the history of professional sports. Major League Baseball approved the deal on March 26, 2012.