This Is How Mark Cuban Immediately Knew Luka Doncic Was Special
A wrong draft choice will set a team back, especially in the NBA, which has a salary cap. But when a team chooses correctly, things can really go right. Mavericks owner Mark Cuban knew as soon as he saw Luka Doncic that the Slovenian was special and would be a good player in the NBA — and, early in Doncic's career, Cuban appears to be right.
How Mark Cuban knew Luka Doncic was special
Bill Simmons chatted with Cuban on his podcast and discussed Doncic with the Mavs owner. Simmons brought up seeing Doncic "dominate" adults when he was 17 and 18 years old playing for Real Madrid.
Cuban followed that up, saying it wasn't so much watching Doncic play as well as he did in those games; it was more watching the teen's teammates who were, in Cuban's words, "grown men who had been in the NBA for years" deferring to Doncic on the court and wanting the ball in his hands rather than hogging the ball for themselves. Cuban called him "his own guy, setting his own path."
Cuban was right to be impressed by Doncic's play with Real Madrid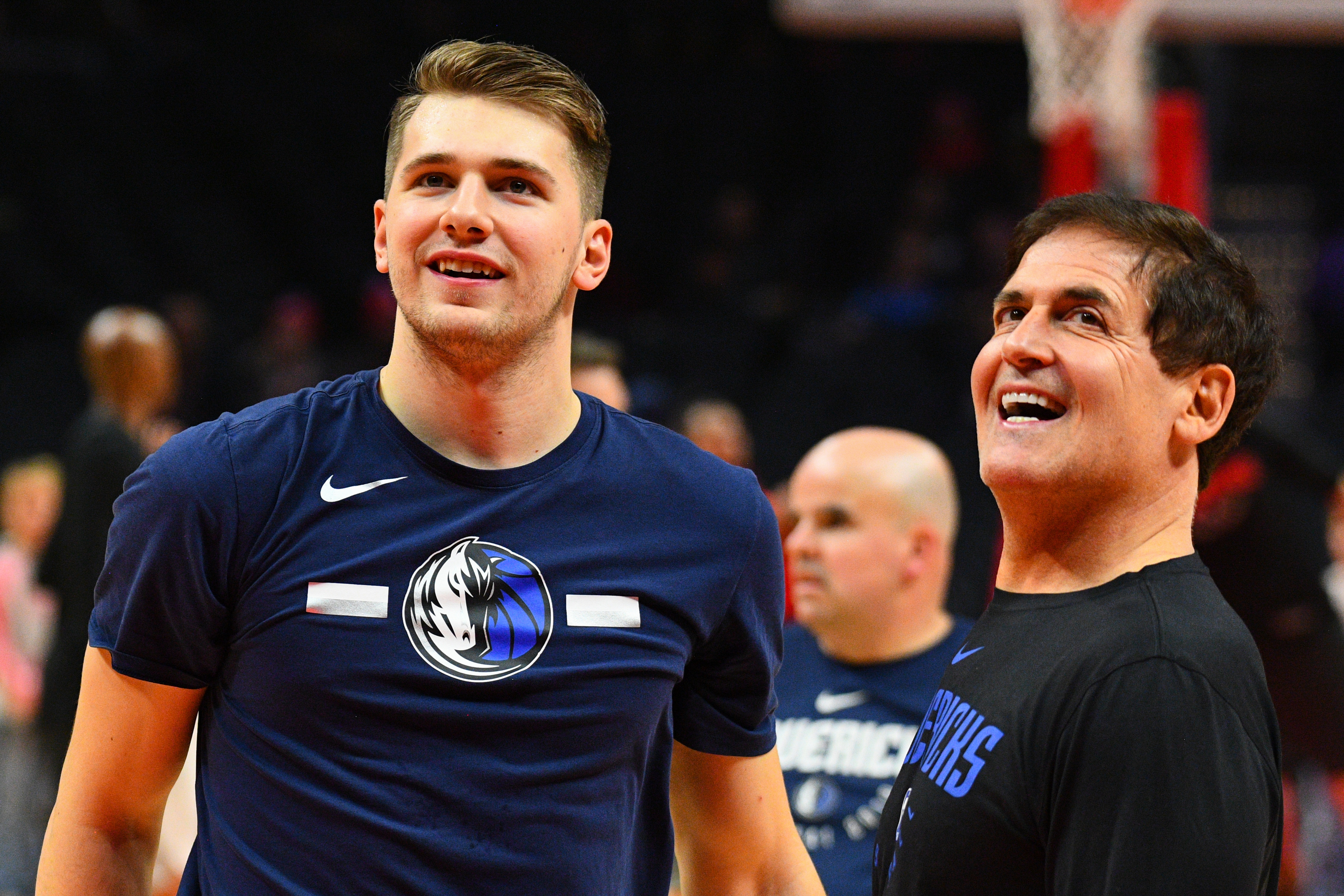 Seeing Doncic's teammates treat him that way, in hindsight, was a dead giveaway for Cuban of not just Doncic's talent but also the level of trust his teammates have for him.
When veteran pros are willing to trust an inexperienced teenager in clutch spots as they did with Doncic, that is a clear sign that they see his level of talent. Basketball is very much a team game, and with just five players on the court at a time, everyone has to pull his own weight to help the team succeed.
Having a guy like Doncic who is teammates — even older, more veteran guys — can trust is critical to a team winning games at the sport's highest level. And Doncic seemed to be doing that in Dallas. The season prior to his arrival, the Mavs were 24-58, then in his rookie season, they improved to 33-49 and last year they added another 10 wins to their total, going 43-32.
Getting Luka Doncic pays off for the Mavs
The Mavs got Doncic as part of a draft-day trade with the Hawks, who took him with the third pick in 2018 and sent him to the Mavericks for Trae Young and a 2019 first-rounder, who became Cam Reddish. Doncic excelled from the start, averaging 21.2 points, 7.8 rebounds, and six assists in 32.2 minutes in 72 games in his rookie season of 2018-19. This earned him the league's Rookie of the Year award, and he was selected to that season's All-Rookie Team.
Doncic improved beyond that in his second season, raising his scoring average to 28.8 points in 61 games. He averaged 33.6  minutes of playing time in 2019-20, grabbing 9.4 rebounds and 8.8 assists. The 6-foot-7 guard earned his first All-Star selection and made the All-NBA Team for the first time last season. Doncic is right up near the same level of play in the early part of this season, averaging 27.7 points, seven rebounds, and 6.7 assists in his first three games of the campaign.