This Is the Instagram Post Ryan Lochte Shared That Got Him Suspended For Doping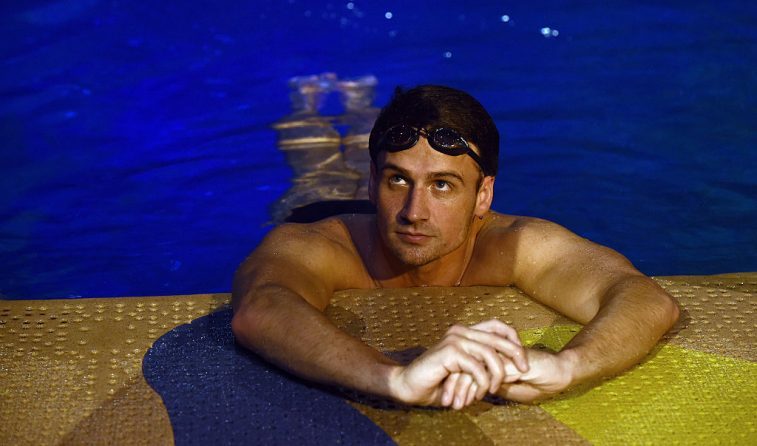 Olympic swimmer Ryan Lochte has been suspended for a doping violation thanks to an Instagram image he shared himself.
On Monday, July 23, the United States Anti-Doping Agency announced that Lochte was suspended after sharing a photo of him and his wife, Kayla Rae Reid, receiving an IV drip at a Revival IV Lounge in Gainesville, Florida, last May. It's unclear if Lochte was paid to promote the facility or not, but he's now paying for the post with 14-month long suspension.
Of course, the 33-year-old and every other professional swimmer on the planet should know the rules of what can and cannot be done without a therapeutic use exemption.
In a statement, the USADA said, "Ryan Lochte has accepted a 14-month sanction for his use of a prohibited method. On May 24, Lochte posted an image on social media depicting himself receiving an intravenous infusion. A subsequent investigation by USADA, with which Lochte fully cooperated, revealed Lochte received an intravenous infusion of permitted substances at an infusion clinic in a volume greater than 100ml in a 12-hour period without a therapeutic use exemption."
It goes on to further explain that "intravenous infusions of injections in a volume greater than 100 ml within a 12-hour period are prohibited at all times — except for those legitimately received in the course of hospital treatment, surgical procedures or clinical diagnostic investigations under the USADA Protocol for Olympic and Paralympic Movement Testing, the United States Olympic Committee National Anti-Doping Policies, and the Fédération Internationale de Natation Anti-Doping Rules, all of which have adopted the World Anti-Doping Code and the World Anti-Doping Agency Prohibited List."
Following the news, Lochte held a press conference in Fort Lauderdale, Florida, and told reporters that the infusion was a B vitamin complex. "I wasn't taking anything illegal. Everything was legal," he said. "You can get it at CVS, Walgreens, but there are rules, and you have to obey them."
He added that he still plans on competing in the Tokyo Olympics in 2020 saying, "Don't worry. I'm not giving up. I'm going to keep going."
This isn't the first time Lochte has been suspended for his head-scratching behavior. We all remember how during the 2016 Olympics in Rio de Janiero he and his teammates Jimmy Feigen, Gunnar Bentz, and Jack Conger claimed that they were robbed at gunpoint by men wearing police badges while at a gas station. It was later determined that their story was not true and that the four Olympians actually vandalized the gas station's bathroom.
This caused outrage in Brazil and an embarrassment in the U.S. It also led to Lochte being suspended by the U.S. Olympic Committee and USA Swimming for 10 months as well as the loss of several sponsors including with Speedo and Ralph Lauren.
The 12-time Olympic medalist was set to make a comeback at the U.S. National Championships later this week, but the new suspension he's serving means that he won't be able to compete in that or next year's World Championships.