This Is Why Kobe Bryant's Instagram Page Posted Its First Post Since His Tragic Death
Kobe Bryant's tragic death seemed to affect almost everyone, even non-basketball fans. Bryant's legacy on and off the court left a lasting impact across the world as he always strived to be the best. In fact, his ventures off the court were just as successful as his play on the court. One of his more recent off-the-court projects was even the reason Bryant's Instagram page posted its first post since his death.
Kobe Bryant was more than a basketball player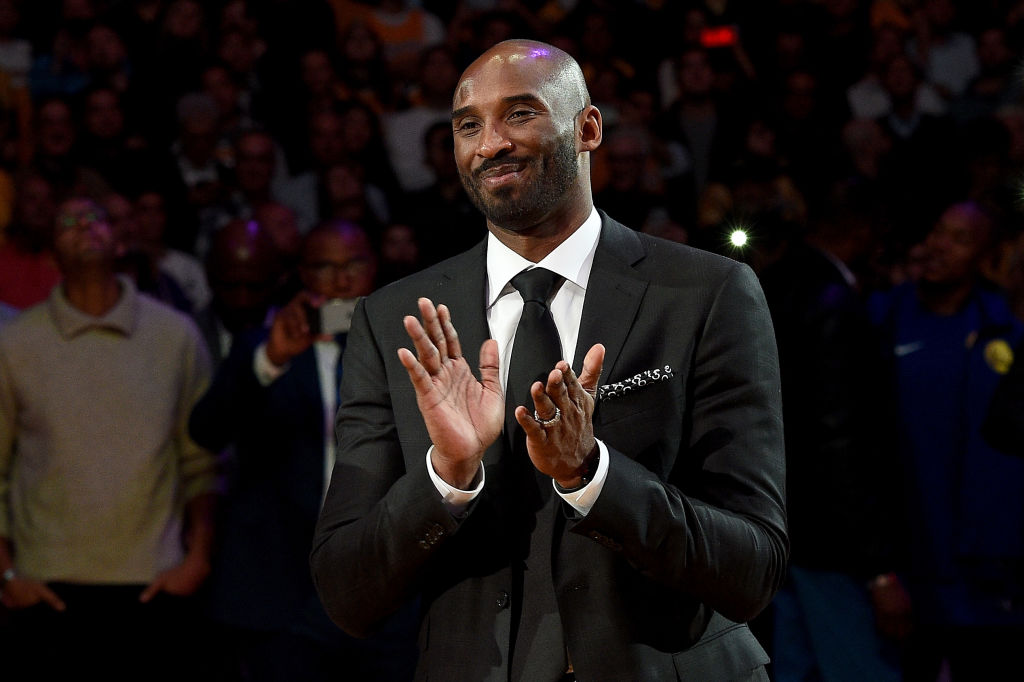 Throughout his life, Kobe Bryant had a lot of ventures off the court. In 2013, he founded an investment firm called Bryant Stibel which, according to its website, was created "to provide strategy, capital, and operational support to businesses with a focus across technology, media, and data."
Then in 2017, Bryant wrote and narrated an animated short film, called "Dear Basketball." It even ended up winning an Oscar award in 2018 for best animated short film. Additionally, he also wrote several books. In 2018, Bryant published, "The Mamba Mentality: How I Play." He then also co-wrote a handful of young adult novels including, "Legacy and the Queen," "Epoca the Tree of Ecrof: Island of the Gods," "The Wizenard Series: Training Camp," and "The Wizenard Series: Season One."
"The thing about us athletes is you gotta find what you're passionate about besides the sport that you're playing in, what comes next, you know what I'm saying?" Bryant said, according to Complex. "I think it's different for every athlete, but if you would have told 20-year-old Kobe this is what I'd be doing I'd have been like, 'Dude, you're absolutely crazy, you're out of your mind.'"

Kobe Bryant
The second book from "The Wizenard Series" recently became available for purchase
Kobe Bryant's Instagram page had not posted anything since the day before his death. Bryant died in the tragic helicopter crash on Jan. 26. His last post came on Jan. 25 as he congratulated LeBron James for passing him on the NBA's all-time scoring list. The post read, "On to #2 @kingjames! Keep growing the game and charting the path for the next."
However, Bryant's Instagram submitted its first post since then on Tuesday to celebrate the release of the second book in "The Wizenard Series." The post read, "Welcome back to Dren! We hope you are all ready to catch up with the West Bottom Badgers for another magical basketball season. The #Wizenard Series: Season One is OUT NOW."
Kobe Bryant's wife, Vanessa Bryant also posted about the book on her Instagram with the same caption.
What is "The Wizenard Series" about?
The first installment of "The Wizenard Series" titled, "The Wizenard Series: Training Camp," follows a basketball team called the West Bottom Badgers, according to Amazon. They are the lowest-ranked basketball team in their league and they are from the poorest neighborhood in Dren. However, a new coach named Professor Rolabi Wizenard takes over and magical things start to happen.
Bryant said in an interview with Complex in March 2019 that a lot of different coaches inspired the coach Wizenard character.
"It's a combination of a lot of coaches I've had," Bryant said to Complex. "And one that wasn't a coach of mine, but was a great mentor of mine, which is Bill Russell. So I kind of took them, kind of mixed them all and applied some of the things I've learned from their personalities and demeanors and attributes and kind of morphed them into Rolabi."

Kobe Bryant
The second and most recent installment of the series that is titled, "The Wizenard Series: Season One," follows Reggie who is a benchwarmer on the West Bottom Badgers. He is willing to train tirelessly to improve his game, though, according to Amazon. However, the book description reads, "the gym itself seems to be working against him in magical ways. Before Reggie can become the player he dreams of being, he must survive the extraordinary trials of practice."
A hardcover copy of the newest book in "The Wizenard Series" is available for purchase on Amazon for $14.66. A hardcover copy of "The Wizenard Series: Training Camp," is available on Amazon for $18.04.