NBA
This Isn't the Al Horford the 76ers Signed up For
Al Horford has a reputation around the NBA as one of the savviest veterans in the league. When it comes to statistics, Horford has always put up reliable — if unspectacular — numbers, averaging 14.0 points and 8.3 rebounds through 13 seasons. Yet Horford also excels at doing the little things that don't necessarily show up in a box score, from screen-setting, to defending, to providing a model of leadership for his teammates.

Horford finds himself in a new situation this year, having left the Boston Celtics in the off-season to sign a four-year deal with the Philadelphia 76ers. On paper, this 76ers squad should be one of the best in the league. Yet their play so far has been somewhat uneven—a fact that hasn't sat so well with Horford. Let's take a look at how things have changed for Horford since his transition from Boston to Philadelphia.

Al Horford's time in Boston
Al Horford spent the first nine years of his career with the Atlanta Hawks before signing with the Celtics in 2016. At the time, the Celtics were extremely well-poised for success, with a roster full of bright young talent and numerous upcoming draft picks. Horford expressed excitement at the opportunity to help Boston secure another championship trophy.

In his first season, Horford helped to lead his upstart Celtics squad to the Eastern Conference Finals, where the LeBron James-led Cleveland Cavaliers defeated them in five games. Horford helped the Celtics get to the playoffs in each of the following two seasons as well. In 2017-2018, they lost again to the Cavs in the Eastern Conference Finals, and in 2018-2019, they lost to the Milwaukee Bucks in the Conference Semifinals.

During his three-year tenure in Boston, Horford's numbers took a slight dip from where they had been in Atlanta. Yet his on-court presence was arguably more important than it had ever been before, with his maturity and experience raising the Celtic's ceiling significantly.

Horford's new role in Philadelphia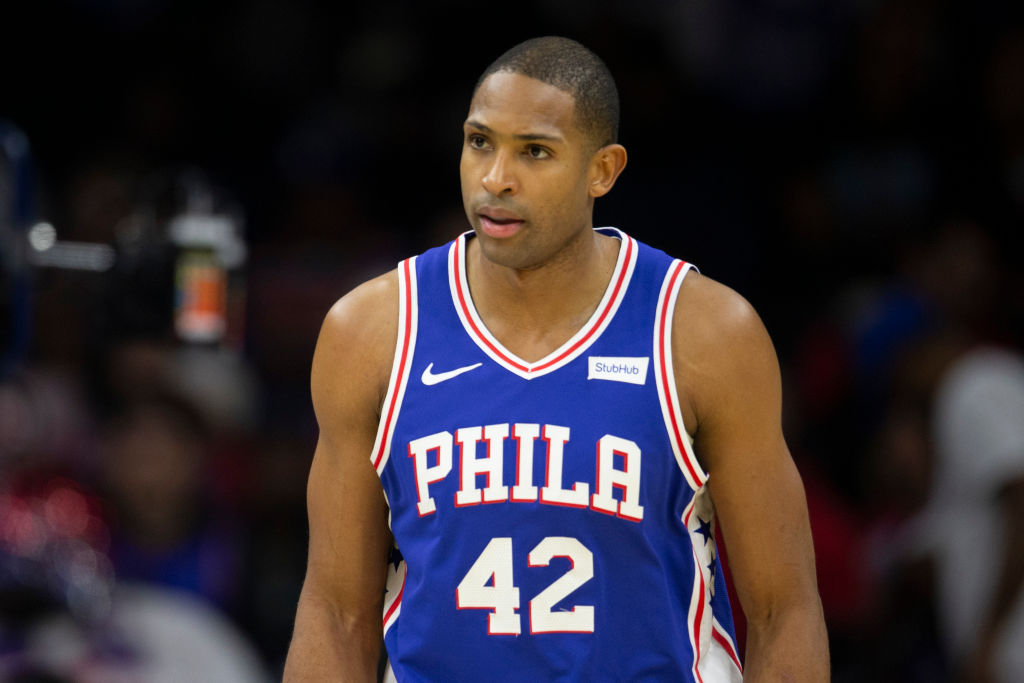 Following the 2018-19 season, most analysts expected Horford to re-sign with Boston. And the Celtics certainly tried to retain their star center, rearranging their roster in order to open the necessary cap space. Horford, however, was disappointed by the Celtics performance in the playoffs, and ultimately chose to leave the team for the rival 76ers.

Horford felt he could make a bigger impact in Philadelphia. So far, that just isn't the case. Al Horford shined as a pick-and-pop guy in Boston, as well as a distributor. In Philadelphia, he is basically a glorified three-and D guy. That kind of role fails to capitalize on the wealth of other skills Horford possesses.

Experts around the league have been watching Horford struggle to find his place all season. More recently, Horford himself even acknowledged that things aren't going the way he hoped. In comments published by the Philadelphia Inquirer, Horford stated that he still hasn't been able to find his rhythm playing next to stars Joel Embiid, Ben Simmons, and Tobias Harris.

What the 76ers are paying for Al Horford
The role that Horford currently plays for the 76ers would be fine for a veteran making somewhere in the $10 to $14 million range. Yet Horford's deal with the 76ers will pay him an average salary of $27.25 million over the next four years. At that point, Horford will be 36-years-old and nearing the end of his career.

For the 76ers to get their money's worth out of Horford, coach Brett Brown needs to make some serious schematic changes. Until then, Philadelphia will be drastically overpaying for the benefit they're getting out of the multi-talented Horford. With Joel Embiid out for the next couple of weeks following finger surgery, maybe Horford can finally step up and play the way he's capable of.