This Might Be the Only Player to Get the Better of Michael Jordan
Michael Jordan is known for embarrassing nearly every opponent he faced during his 15 NBA seasons. Bryon Russell, Craig Ehlo, Isiah Thomas, and dozens of others may have beat Jordan from time to time. But he always seemed to get the last laugh when all was said and done.
One player, however, never let Jordan get the best of him. Those who know the Jordan era may not be surprised by who it is.

Who had Jordan's number?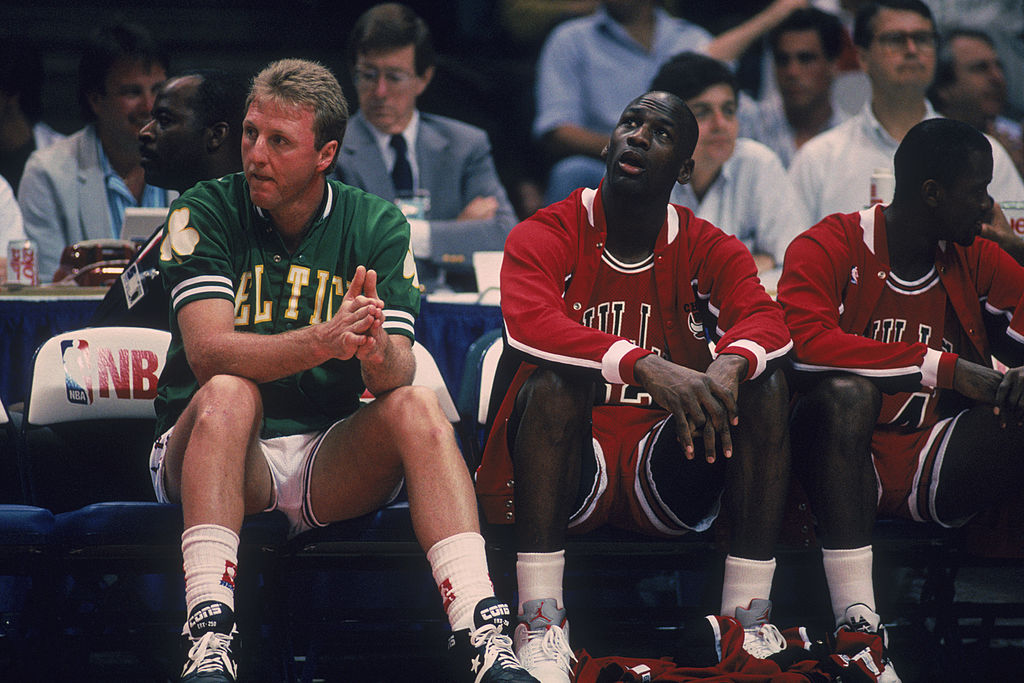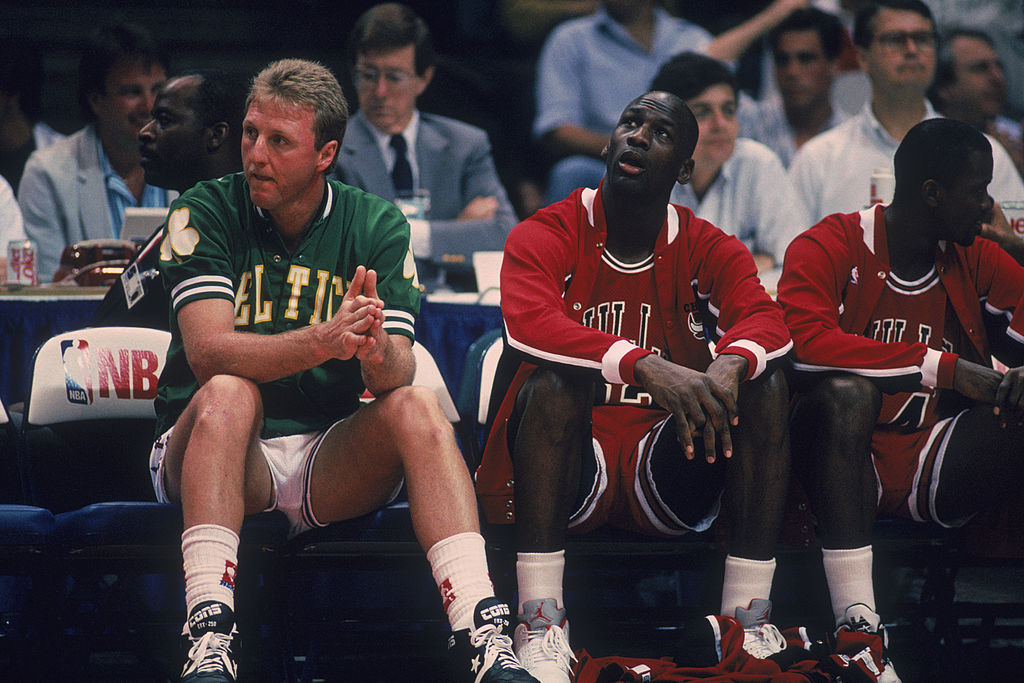 Larry Bird owned the East for most of the 1980s, and Jordan was no exception to this rule. The two went head to head 28 times throughout their careers, and Bird came out ahead in 17 of them. In the playoffs, the Celtics forward swept all six games he played against Jordan.
Although MJ had several great individual performances against the Celtics, Bird almost always got the wins. This may be why Jordan and Bird are such good friends, according to Sports Retriever. Jordan has always gravitated toward those with a similar work ethic and swagger, and Bird had this.
People might know Bird as a sharpshooter, but he was in a different era than today and only made a little more than one three-pointer a game at his height. Bird was skilled at everything from rebounding to assists. He let everybody he played with know just how good he was.
Someone as competitive as Jordan will likely regret that he never was able to get the last word. But the two represent one of the most underrated friendly rivalries in the NBA.
Michael Jordan vs. Larry Bird
Jordan and Bird faced off when conference rivals would play each other an upward of seven times a season. The Bulls star typically got the better individual performance, even as a rookie, but Bird almost always got the wins.
Jordan did not yet have deep teams around him, so these historic numbers were coming in different contexts. In the regular season, Jordan put up nearly 34 points per game, six rebounds, nearly six assists, 2.7 steals, and a block per game.
Bird, on the other hand, had 27 points per game, nearly nine rebounds, six assists, a steal, and a block. Bird often had a strong supporting cast of Hall of Famers that was too much for Jordan to overcome. This was never more amplified than in the playoffs.
During the playoffs, Jordan averaged nearly 40 points per game to go along with nearly seven rebounds, six assists, two steals, and two blocks over the 28 games ranging from 1984 to 1992. Bird put up 27 points per game, nine rebounds, nine assists, 1.5 steals, and almost a block per game.
One particularly memorable playoff contest that was perhaps most indicative of the pair's showdowns was Game 3 of the 1986 NBA Playoffs. Although the Celtics got the victory, Jordan dropped 63 points against Bird's 36.
With so much history, the two got to know each other quite well. The respect between the two appears mutual.
Respect between Bird and Jordan
Jordan and Bird spent lots of time with each other off the court. Whether they were playing golf, starring in video games together, or filming classic commercials, the two were inextricably linked. They sparked up a friendship that remains until this day. Bird even joined Jordan in Space Jam years after he'd already retired.
Bird famously praised Jordan "God disguised as Michael Jordan," and Jordan has complimented Bird time and time again. While Bird may not be the No. 1 person people associate with Jordan, without the motivation of these early losses, we might not have gotten the '90s Bulls and the star Jordan eventually became.