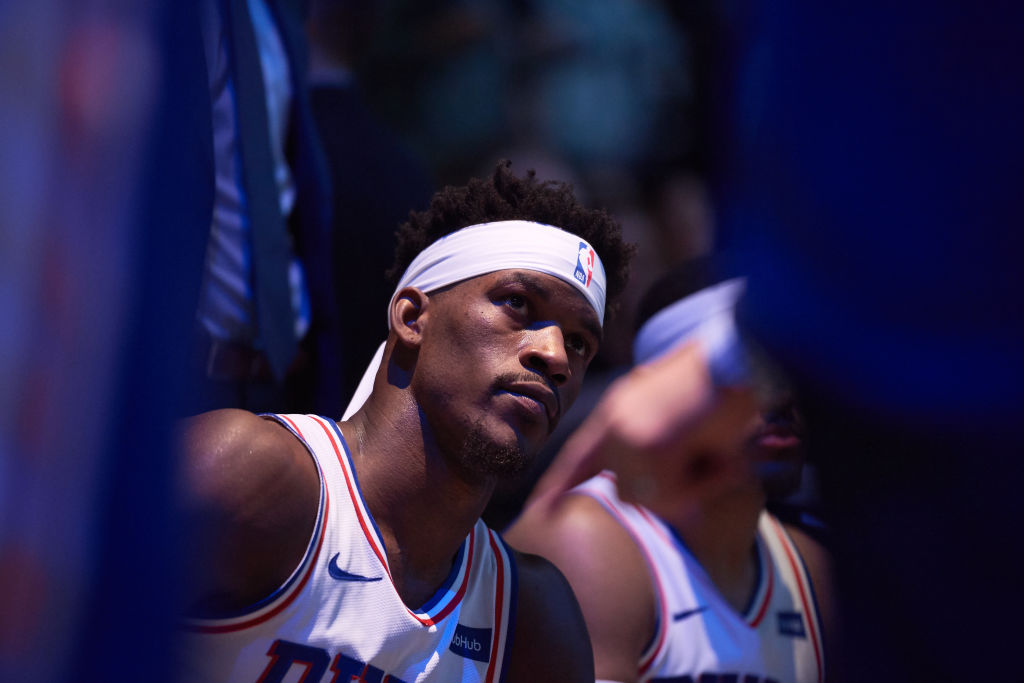 This NBA Star Grew up Homeless
Jimmy Butler is a polarizing NBA star, but do you know he has a rags-to-riches story? Learn more about the once-homeless NBA player.
Jimmy Butler is one of the NBA's most polarizing figures, but do you know he has a rags-to-riches story? The shooting guard has persevered through a tumultuous upbringing and is now one of the league's best players. How did he get to this point? Learn more about the newest big-name joining the Miami Heat.
A tough upbringing
Butler grew up in a single-parent household; his father was never in his life. Like most minority families in the outskirts of Houston, Butler's mom did her best to care for him. But when he was 13, she kicked him out and Butler spent his high-school years staying at friends' homes, building the mental toughness we see on the court today.
Overlooked during the recruiting process, the young basketball player went unsigned after his senior year at Tomball High School. Butler attended a junior college before joining the Marquette Eagles, along with future NBA player Jae Crowder.
In an interview with Bleacher Report, Marquette Head Coach Buzz Williams recalled recruiting Butler. Williams said, "He was ranked 73rd in the state of Texas coming out of high school. Not in the country, in the state. No. 72 went to the Citadel. No. 74 went to a Division II school. He was an afterthought in every possible way. He didn't go to play at a junior college because a Division I program sent him there to prepare him. He went because he didn't have any other options."
Joining the NBA
Drafted with the final pick in the first round of the 2011 NBA Draft, Butler became a key part of the Chicago Bulls lineup in his third year. He was named the team's starter at shooting guard and averaged 13 points, five rebounds, and two steals per game. 
Butler quickly joined the NBA elite. He became an All-Star team in his second season as a full-time starter. For his career, the pro has joined the All-Star game four times and been named to four All-NBA Defensive teams.
Problems at every stop
Butler's big issue: an inability to get along with teammates. In Chicago, he didn't play well with former NBA MVP Derrick Rose, forcing his way to Minnesota. His time with the Timberwolves was short lived. After making the All-Star team in 2017-18, he sought a new contract from the team.
This led to Butler's infamous practice, where he derided franchise superstar Karl-Anthony Towns and took the third-string team and beat the rest of the starters in a scrimmage. He was traded to the Philadelphia 76ers and spent his time there before being dealt to Miami last week.
According to many sources, Butler wants to be the alpha dog. So, in hindsight, if Butler is an A- talent, someone like Justise Winslow would be a good No. 2. We expect Butler's toughness and leadership to work well for the Heat. By year two, he'll either shape up under Pat Riley and Head Coach Erik Spoelstra or get moved to another franchise.
Repairing his image?
Do you think Butler will improve the media's perception of him? The free-agency period is still red hot, so check out Sportscasting's NBA section for more news from around the Association.