This NBA Team is 1 Trade Away From Being a Finals Favorite
The Miami Heat are among the NBA's silent success stories through the first part of the NBA season. Although the Heat are constantly in playoff contention, their years since LeBron James left the team in 2014 have been largely devoid of meaningful contention. This year, things could be different — if the team can have a good trade deadline.
The Miami Heat's 2019-20 season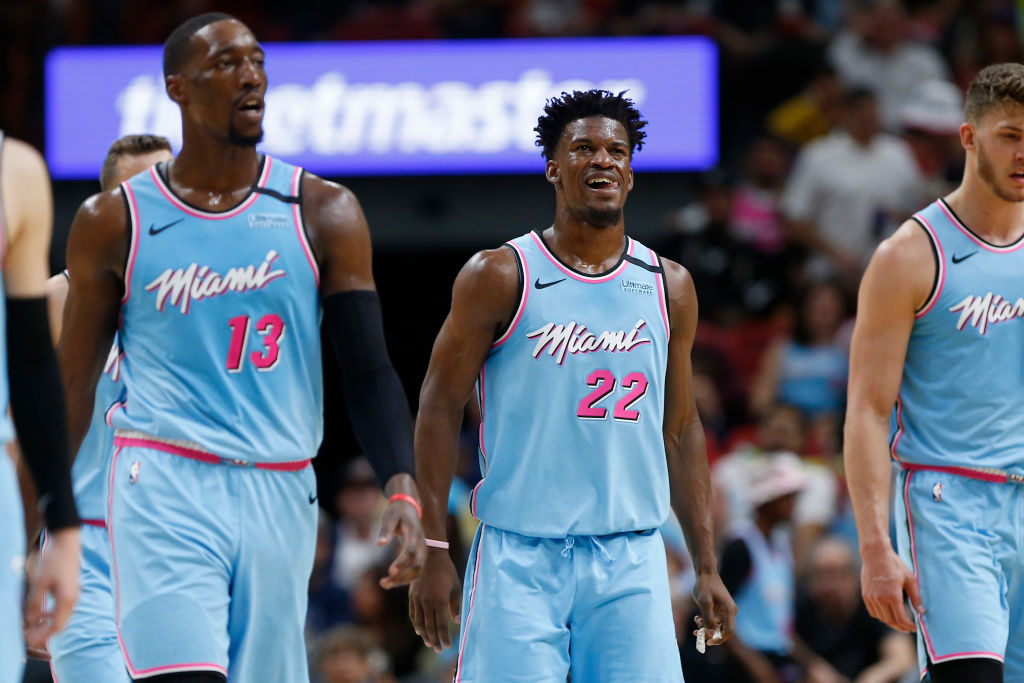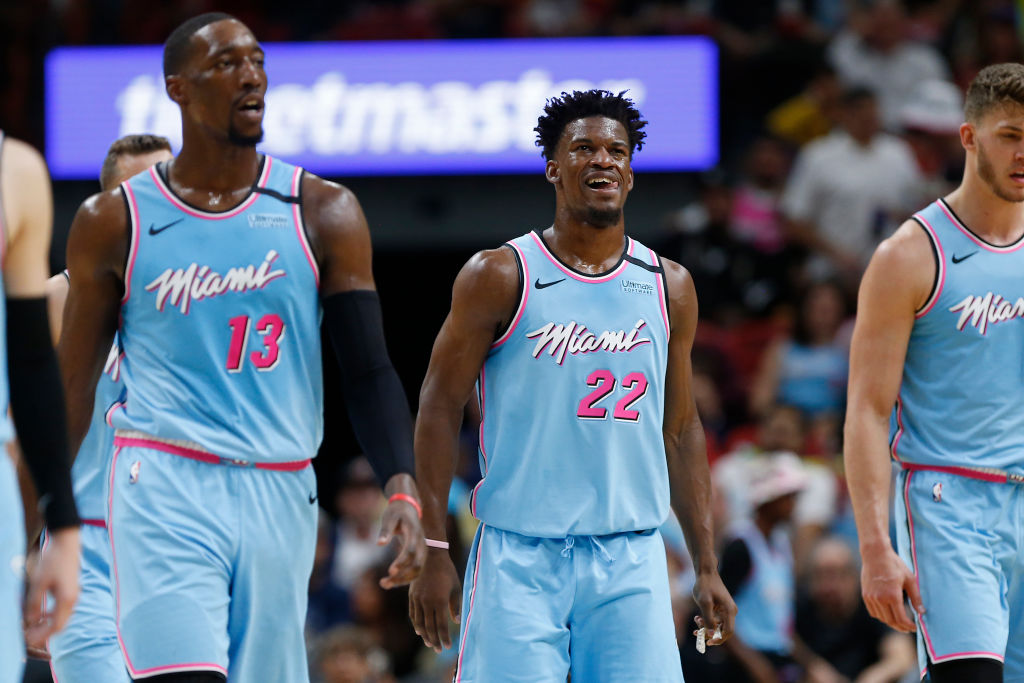 With a revamped roster entering the season, the Heat seemed ready for a decent season, although the extent of their success remained a question. They had a busy offseason that brought in polarizing guard Jimmy Butler and traded for center Meyers Leonard. But many of the Heat's moves came through the draft and making do with what they have. 
With a bonafide leader in Butler and a balanced roster, however, the Heat show they can stand against any given team on a nightly basis. Butler leads the way in scoring at 20 points per game, but the Heat's greatest strength lies in their balanced output.
Seven players are scoring in double figures, including breakout star Kendrick Nunn, who went from undrafted to Rookie of the Year candidate almost immediately when the season started. With all of this success, the Heat are one of the East's best after a strong Milwaukee Bucks team.
Unlike the 76ers, Raptors, and several other teams, however, Miami could be in a prime position to explore a trade. A blockbuster move could make them the clear-cut favorites for second place in the Eastern Conference — perhaps even a threat to the Bucks. 
The Heat's salary situation
The Heat are deep and filled with valuable contributors. On the flip side, however, Miami can move some of its bigger contracts and package them for an even better player. With Butler carrying the load, the Heat have an outspoken leader with no qualms about pushing his teammates to be better. But Butler has never been a typical scoring superstar. 
Outside of his contract, the Heat have expendable pieces like Goran Dragic, James Johnson, Kelly Olynyk, and Dion Waiters. All of these highly tradeable players have salaries ranging from $12 million to $19 million. They could be shipped off in favor of another star.
In a league where teams often need two or three stars to have a chance to succeed, this may be a necessary move.
Possible moves for the Miami Heat? 
The Heat have options when it comes to improving. Sports Illustrated reported that the team was interested in adding not one, but two stars in DeMar DeRozan and LaMarcus Aldridge. It would require losing some of the team's depth. But with two stars who can also fall in line and take smaller roles when needed, it'd be a fascinating move. 
Another option is Pelicans guard Jrue Holiday, who's currently sharing point guard duties with Lonzo Ball as the team finally gets a chance to test out its young core. Other names, like Kevin Love, could provide the proper combination of scoring prowess and star power that would take the Heat to the next level. 
The trade deadline can be a funny beast. While the Heat don't have to do much to get better, adding another star or two to play alongside Nunn, Butler, and fellow rookie Tyler Herro could make the long-term outlook even better.
Time will tell if the team makes any moves, but entering the deadline, the team would be acting in its best interests to explore either these or other moves.
Follow more updates from Sportscasting on our Facebook page.