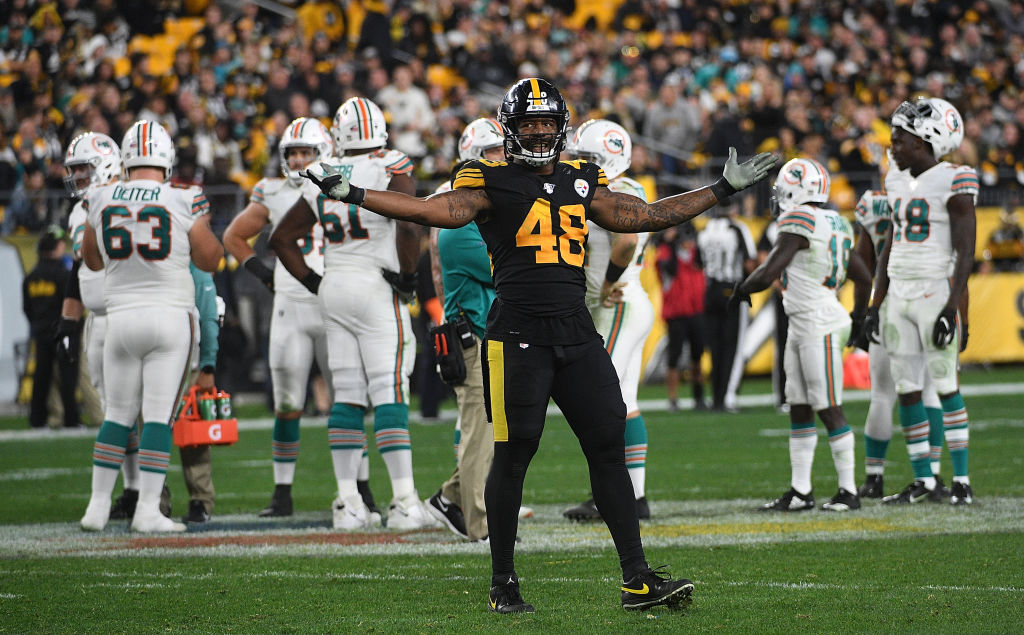 This NFL Linebacker Wants You to Know That Football Players Are Real People
Steelers linebacker Bud Dupree has seen his share of social media abuse. That's why he wants you to remember that athletes are people, too.
As a sports fan, it's easy to get bogged down in numbers. Between your team's win-loss record, the stats of your favorite players, and the performance of your fantasy football team, many people lose sight of one important reality: professional athletes are real people, not robots executing a task.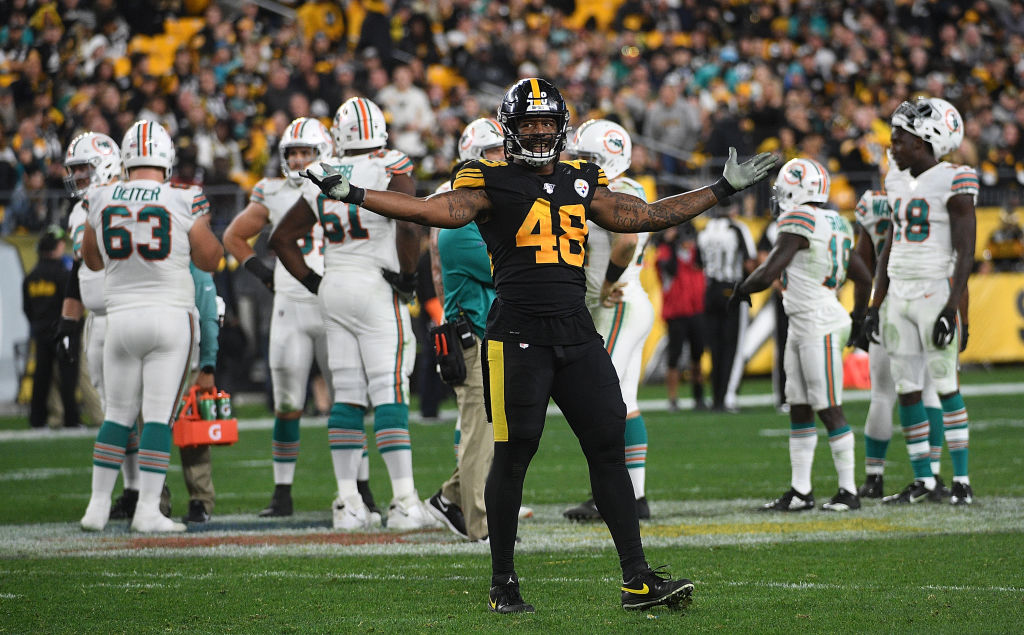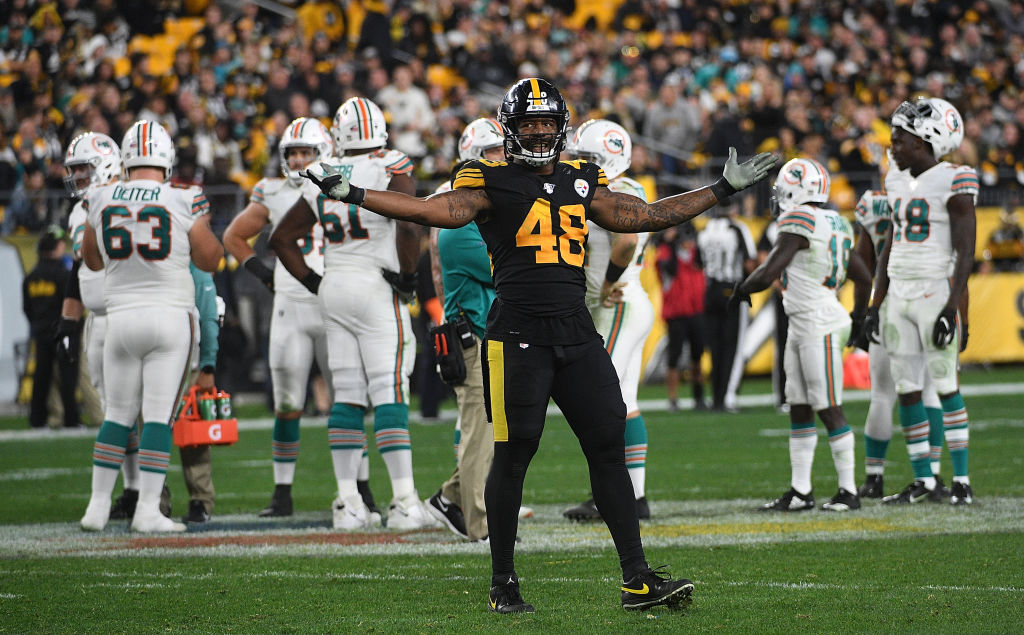 Pittsburgh Steelers linebacker Bud Dupree has felt the ire of social media first hand. That's why he wants football fans to remember that NFL players are real people, not faceless beings behind a facemask.
The NFL's social media policy
Like many conventional workplaces, the NFL has a policy about social media use.
Under NFL rules, players and coaches cannot post on social media within 90 minutes of kickoff; that ban extends until after their postgame media availability has concluded. Players who violate that rule can technically receive a fine, but the league generally looks the other way. The NFL Players Association also offers guidelines about avoiding trouble on the Internet, reminding members to keep things family-friendly and inoffensive.
While players can't post on any social media platforms during the specified time frame, they're still free to scroll through their Twitter or Instagram feed. That means there's plenty of opportunities to see negative messages from fans.
Although NFL players are used to performing under pressure, those external comments can still take a toll. "It's difficult as competitors — you want to do good, you want to win," Cleveland Browns coach Freddie Kitchens said after the organization cut Jermaine Whitehead for threatening a fan on Twitter. "It doesn't always work out in your favor, but you still have to approach every situation of the game the same. You have to find the positives and try to go from there and build on that."
 Bud Dupree's social media experience
During his five years in the NFL, Bud Dupree has seen his fair share of social media messages. As you might imagine, they range from rude to racist.
"They don't think we're people. They think we're players," Dupree explained. "They've got to know the difference in that. But we have to do a better job as players of being professional and knowing you can't respond to it."
During his career, Dupree has only responded to an angry tweet once. After a particularly rough afternoon against the Chiefs, a fan asked the linebacker where he was all game; in a direct message, Dupree said he was with the recipient's wife. While the interaction went viral as an example of a player clapping back at an online critic, it wasn't entirely a laughing matter; it provided a glimpse into what every athlete sees on their social media account.
Athletes are people, too
While you may disagree with his past response, Bud Dupree is completely right. No one, regardless of their profession, deserves to be abused online. That includes professional athletes of all stripes.
That doesn't mean players have to be coddled, though. Fans pay a great deal of money to follow their team and are entitled to boo or otherwise show their dissatisfaction with a poor performance. Directing personal, racial, or any other types of abuse at someone on social media, however, is never acceptable.
It shouldn't have to be said, but athletes are people, too. Try to keep that in mind the next time you're watching football and someone drops a pass or misses a tackle.