This Steelers Fan Tattooed JuJu Smith-Schuster's Autograph On His Head
JuJu Smith-Schuster's career is off to a fantastic start. The 22-year-old wide receiver caught 58 passes for 917 yards and seven touchdowns as a rookie in 2017 and followed that performance up with 111 catches for 1,426 yards and seven touchdowns in 2018. Smith-Schuster is entering the third year of his four-year rookie contract this season.
As a superstar wide receiver in the NFL, Smith-Schuster can expect to receive thousands of autograph requests over the course of his career. But the one that he received on Friday figures to be one that the young wideout will never forget.
JuJu Smith-Schuster receives an odd request at practice
JuJu Smith-Schuster had a funny story to share with the press after his training camp practice on Friday.
"Dude, I signed this dude's head today," Smith-Schuster began. "He had the Steelers logo tattooed [on] his head. So he had a mohawk, and then, he [asked] can you sign it to my helmet? I'm like, what helmet are you talking about?"
"I signed his head. His actual head," Smith-Schuster continued. "Like Sharpie, all that. I don't think he's taking a shower for the next week."
At this point, a reporter chimed in that "he may tattoo your signature on it."
"He might, honestly." Smith-Schuster responded. "If he does, that's lit."
Ask, and you shall receive
After a pause in which he seemed to consider the potential of his signature being tattoed to this superfan's head, JuJu Smith-Schuster raised the stakes. "If he gets that tattooed on his head, I'll get him any tickets to any game. So if he's out there watching this, yes, you."
It turns out that he was watching. And that he was willing to take Smith-Schuster up on his offer.
WPXI News in Pittsburgh tracked the fan down. Joel Schock is a small business owner in Lancaster, Pennsylvania. On Saturday afternoon, he posted a picture of his freshly-updated tattoo on his Facebook page.
Schock told WPXI that he bleeds black and gold and is proud to wear the tattoo.
It'll be quite the conversation starter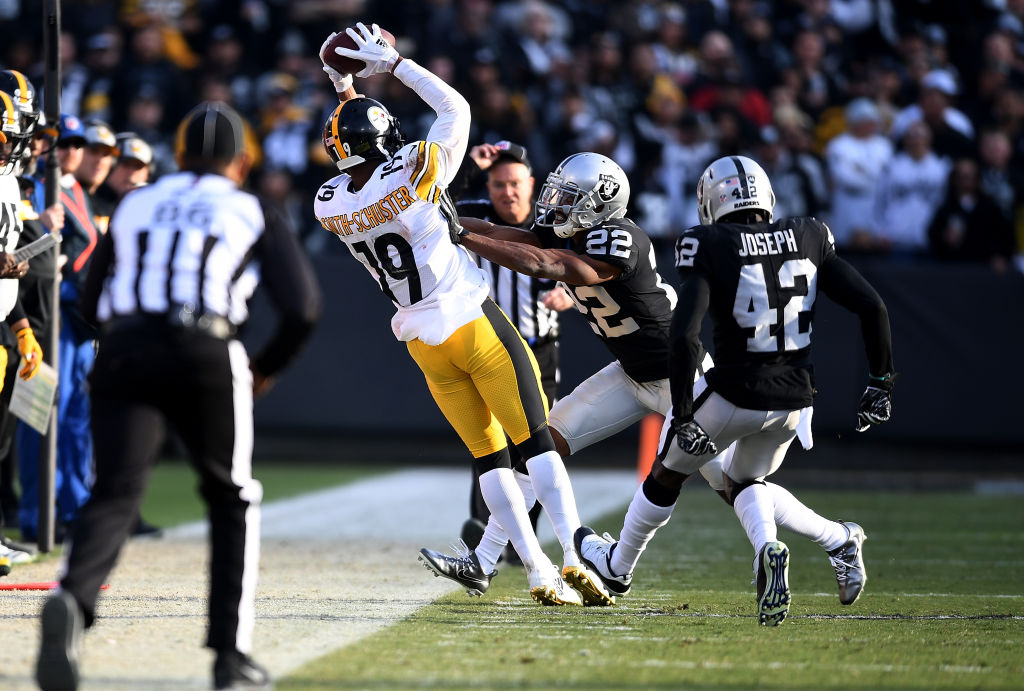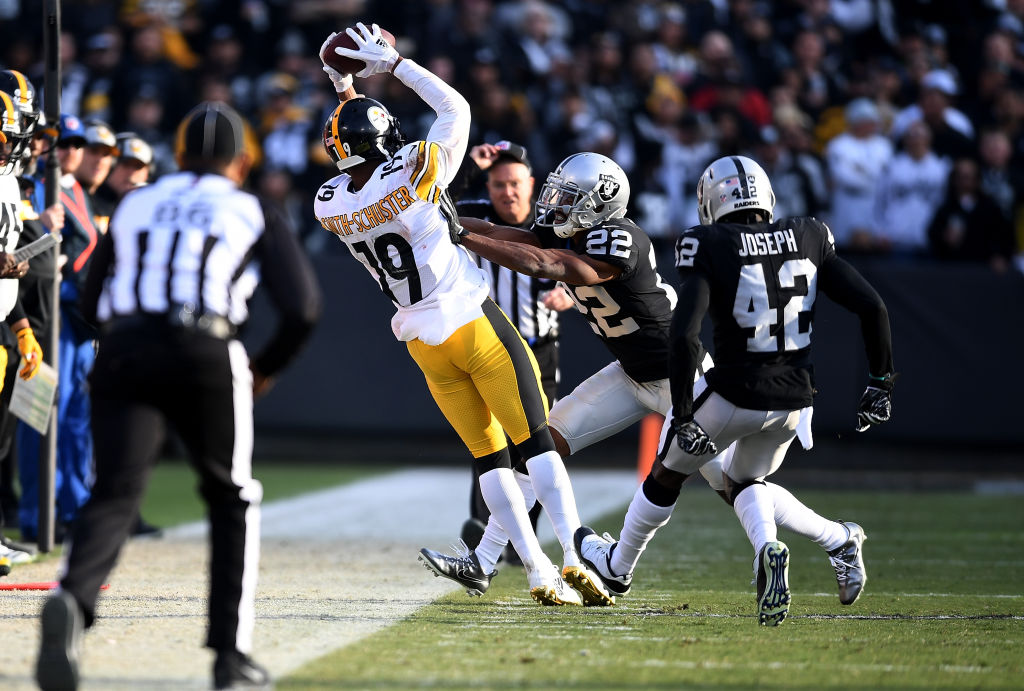 In a perfect world for Joel Schock, JuJu Smith-Schuster will go on to have a long and storied career with Pittsburgh and become one of the greatest Steelers of all-time. Conversely, he might have to start wearing a lot more hats if Smith-Schuster eventually follows in the footsteps of Antonio Brown or Le'Veon Bell and demands a trade or holds out for an entire season.
Regardless of how Smith-Schuster's career plays out, Schock probably won't have any regrets. Anyone who is a passionate enough Steelers fan to get the team's logo tattooed to their head has to be thrilled to have this story to tell for the rest of his life. And he's even got free tickets coming his way, too.
With the NFL season right around the corner, Steelers fans around the nation will soon have JuJu Smith-Schuster on their mind. None, however, will have him on their mind quite as literally as Joel Schock.