This U.S. Open Winner Is Expected to Be Sports' First Billion-Dollar Woman
Being a world-class athlete in the modern era can be lucrative, with several sports stars racking up $1 billion net worths thanks to their winnings and business ventures. To date, all billion-dollar athletes share one thing: They are men. That's right — no woman in sports has cracked the billion-dollar barrier. But that could soon change. The recent U.S. Open might be the launching pad for sports' first billion-dollar woman.
About the exciting tennis superstar Emma Raducanu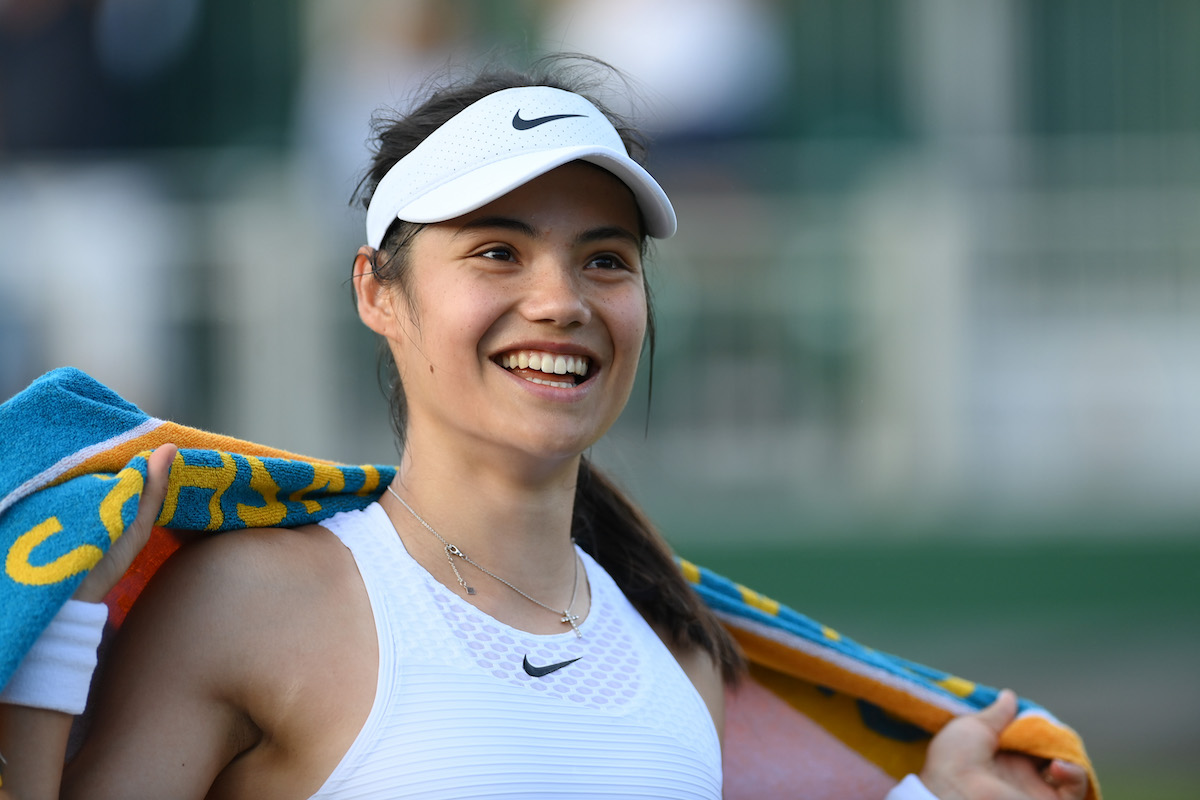 According to the WTA, 18-year-old Emma Raducanu was born in Toronto and moved to Great Britain when she was 2 years old. Representing Britain on the court, she began playing tennis when she was 5 years old.
Raducanu has made more than $2.8 million in career earnings, and her current world ranking of 22nd is her career-high on the WTA chart.
She played in her first Grand Slam event at Wimbledon earlier this year, making it to the Round of 16 before losing to Australian Ajla Tomljanović when she retired in the second set.
Raducanu earned her 1st win at the U.S. Open
Raducanu played in her second Grand Slam at the recent U.S. Open. There, she made a tangible impact on the tennis world.
Raducanu quickly advanced through the tournament's early rounds and then beat American Shelby Rogers in the Round of 16, making it farther than she did at Wimbledon.
In her quarterfinal, Raducanu beat 12th-ranked Belinda Bencic from Switzerland, and she had the same result against Greece's Maria Sakkari, No. 12 in the world, in her semifinal.
Then Raducanu faced 19-year-old Canadian Leylah Fernandez in the final and came away victorious with a straight-set win.
Raducanu did not drop a set in the entire tournament. CNN reports the victory made her the youngest Grand Slam winner since 17-year-old Maria Sharapova won Wimbledon in 2004. Raducanu is also the first player to win a Grand Slam after going through the qualifying rounds to gain entry.
Raducanu's win made headlines worldwide, including in China's state-run media, thanks to her heritage as the daughter of a Chinese mother and a Romanian father. After the tournament, the U.S. Open posted a short video of Raducanu addressing her fans in Mandarin to the Weibo social network.
Members of Britain's royal family — including Queen Elizabeth II — and Prime Minister Boris Johnson congratulated her on earning her first career title in such a dominating fashion.
The young player is 'a marketer's dream'
Now that she has made her mark on the sport, Raducanu is receiving many sponsorship offers. Stewart-Allen, an associate fellow at the University of Oxford's Saïd Business School, calls her "a marketer's dream," CNN reports.
And the London-based talent agency executive Jonathan Shalit predicts she "will earn well over $100 million [in the next calendar year]" thanks to the success she is enjoying at such a young age.
Nike and Wilson sponsor her, and analysts expect other global brands will want her to represent their companies, too, because of her multicultural heritage.
Shalit says Raducanu has already "captured the imagination of the world." He predicts that "if [she] wins Wimbledon next year and [can] be an ongoing champion for the next five to 10 years, [she] will be become the world's first billion-dollar female sports star."
If Raducanu achieves that milestone, she will join the shortlist of athletes — including Michael Jordan and Tiger Woods — worth more than $1 billion each.
Earlier this year, tennis star Roger Federer became the sixth active athlete to reach $1 billion in career earnings.
And Emma Raducanu might be competing to become the first female billionaire athlete with fellow tennis phenom Naomi Osaka — the 23-year-old already ranks as the highest-paid female athlete in history.
RELATED: Naomi Osaka's Decision to Play for Japan Has Had Major Repercussions in Her Tennis Career