Thomas Davis Is the Only Athlete to Ever Return From 3 ACL Tears
A torn ACL is often the end of the line for pro athletes in any sport. In football, where careers rarely go beyond a few years, this goes double. This particular knee injury almost always lowers the player's athletic potential. They almost never return the same. Then there's Thomas Davis.
The former Carolina Panthers linebacker, now with the Washington Redskins, made it back to his position after an ACL tear. Then he tore it again and persisted in the NFL. Then, unbelievably, he tore his ACL a third time in 2011. Now, in 2020, Davis is still going strong in the NFL. Here's how he managed this feat.
Thomas Davis and his football journey
Davis always had a predilection for athletics. By high school, he was a four sport athlete, tearing it up in track, basketball, baseball, and of course football. He was the subject of some national attention well before graduation, with scouts taking special note of his dedication to demanding workouts. His small Georgia school prevented him from getting too many eyes directly on him, however, so he only received a single Division I offer.
He took it, becoming a member of the Georgia Bulldogs in 2002. Here, he settled in as a rushing linebacker. According to Sports Reference he recorded 272 tackles, 18 for a loss during his three seasons. At this point, the NFL was well aware of Davis' abilities, so he decided to skip his senior year and try for the 2005 NFL draft. It was the right move. The Panthers picked him up 14th overall in the first round.
When Davis tore his ACL, then did it again, then did it again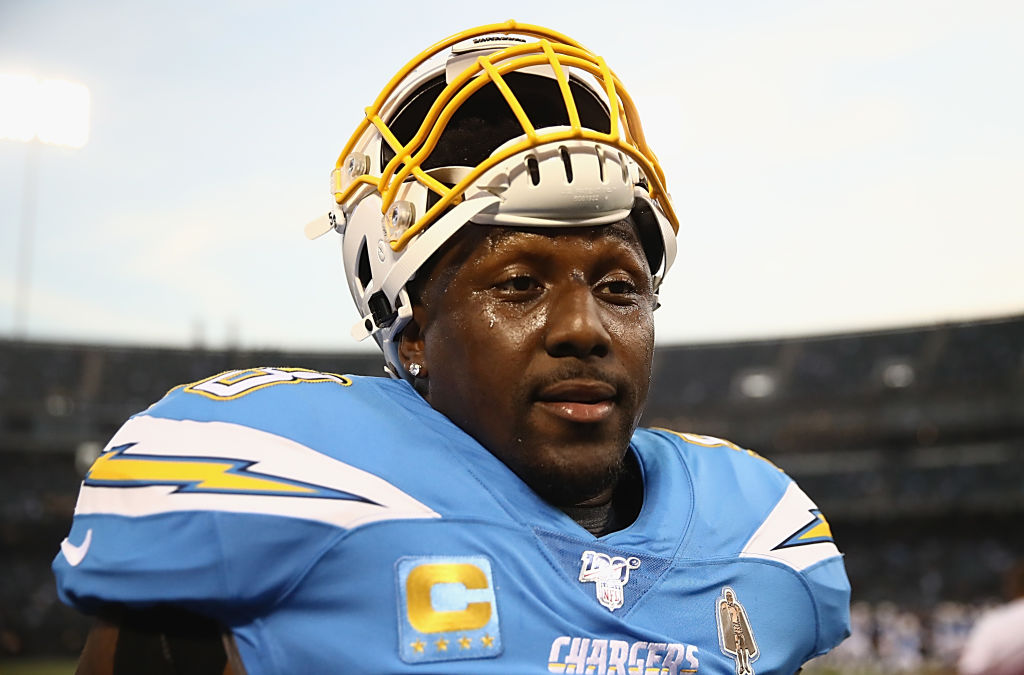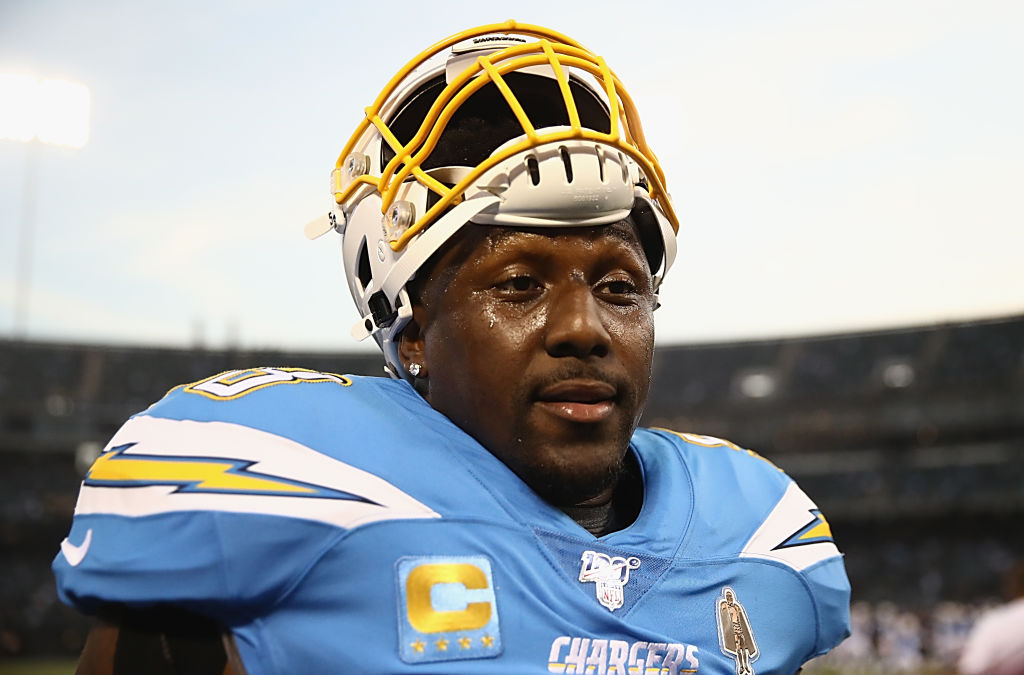 Davis entered training camp at safety, but quickly transitioned to linebacker once more. He broke out quickly, recording crucial tackles and sacks — including of one Tom Brady. Most importantly, he stayed healthy. That changed one day in 2009.
In a losing effort against the New Orleans Saints, Davis tore his ACL. After just seven starts, he was done for the year. As always with this injury, all eyes were on Davis' recovery. It went well until the exact moment it didn't. His return to training camp in 2010 seemed to show off a player who didn't skip a beat. But he injured his ACL again in June and missed the 2010 season entirely.
For the 2011 season, the Panthers organization already had an idea of Davis's capabilities. As long as he looked healthy, they knew he'd put in the work. He made it through training camp and sailed through the first week of play without issues. Then, after landing in a pile of players in his second start, he tore his ACL a third time. Off to the injury reserve list once more.
How Davis keeps playing at the level expected of NFL linebackers
Many organizations would move on from a player at this point. But Davis proved with his attitude and on-field performance that he was simply a different kind of player; he all the chances he needed. Against the odds, his body held up after these three nasty injuries.
According to ESPN, where his ACL should be, Davis now has a patchwork of surgically shuffled tendons from his hamstring and other knee tissue. He engages in regular acupuncture sessions to help with inflammation in the area. He even has a hyperbaric chamber at home to keep oxygen levels up in his blood.
Davis credits his wife with giving him the will to return to the NFL. "In my mind, my career was over with," the miracle linebacker told FS1. "[My wife] said, 'Well you have to go through the surgery anyway to fix your knee. You have to go through the rehab process anyway. Why not do it in a way to potentially come back and play and see what happens?'"
Upon his return in 2012, Davis was slotted in as a backup linebacker. By the end of that season, he earned his starting spot back. Today, he's seen as one of the best Panthers linebackers in the franchise's history, and still has enough to give to be in the league to this day.