Throwback Throwdowns: DeAndre Jordan Destroys the Detroit Pistons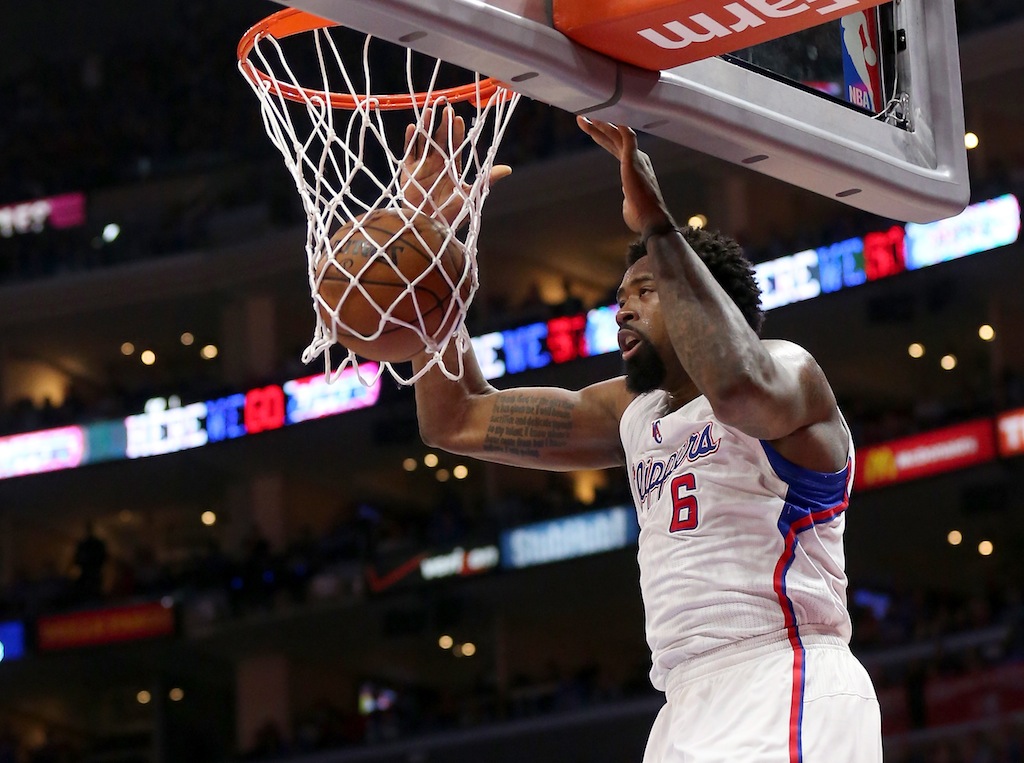 There are times when a dunk becomes infinity more special because of the context of the situation. For instance, if it's the NBA postseason and a player unleashes a massive flush that ends up becoming the trigger that swings the momentum of the game in a different direction, then some may consider that particular event to hold more weight than others. Of course, that's not always the case
Sometimes a dunk is just so powerful, so impressive, that it doesn't matter when it actually takes place. It's the kind of moment that people, who were fortunate enough to witness the affair, will tend to talk about for years to come. And in this day and age, even if you weren't lucky enough to catch the act in person, the internet is there to immortalize the moment for the whole world to see.
As far as situations like this are concerned, there are few in existence that stand out as much as the time when DeAndre Jordan completely destroyed Brandon Knight. If you're unfamiliar with this particular play, it's no big deal. That's what we're here for. So sit back, relax, and enjoy another edition of "Throwback Throwdowns."
On March 10, 2013, the lowly Detroit Pistons traveled to Los Angeles to take on the Clippers in a regular-season clash. In the end, the game itself would turn out to be a massively one-sided affair, with the Clips demolishing the Pistons and a lopsided final score of 129-97. Unfortunately for the road team, this final tally wouldn't even represent the most embarrassing aspect of the evening. Not even close.
With under five minutes to go in the second quarter (and the Clippers already up 55-36), Chris Paul had the rock on the right side of the court, looking to make a play. As CP3 crossed over the three-point line, Lamar Odom set a high backdoor screen for center DeAndre Jordan, who immediately rolled toward the basket. And in that moment, everyone in attendance knew exactly what was about to go down.
In one fluid motion, Paul lobbed the ball up for the Clippers center, who caught the rock at its highest point and proceeded to throw down a massively powerful jam. Everyone in the Staples center, including the Clippers on and off the floor, erupted. Yet, for the Detroit Pistons, the dunk was only part of the humiliation.
To add insult to injury, Pistons point guard Brandon Knight, who rotated on the play, decided to defend the rim by meeting Jordan in the air. This plan was flawed in so many ways. Not only did Jordan catch the ball and extend it back before finishing with authority, he bulldozed over Knight and got the "and-one" in the process. Ouch.
Fortunately for Knight, this play would not lead to the death of his basketball career. His ego, however, was probably bruised for quite some time.
All statistics are courtesy of Basketball-Reference.com.